This post is sponsored.
The big kids are back and school and if you're a stay-at-home mom then you're probably starting to think about how you can keep the little people in your house entertained. Granted, these are the same people who will find a cardboard box exciting, but sometimes you want to branch out a little further than trash items and here are a few ideas for that time comes.
Start Training Them For the Olympics
If you've been watching the games, you've no doubt noticed that some of those kids were working on their skills at ages as young as five. I say why wait? Start now. Get those little people moving. Besides, maybe a few laps will tire them out.

Get Them Some Sommelier Training
You already know they're good at whine–why not see about wine? I mean, they don't have to drink it–just swoosh it around in their mouth. Besides, if they're training that's a great excuse for you to buy extra wine and cheese.
Start a Singing Group
If reality TV and the internet have taught us anything, it's that anyone can be a star. Talent isn't that important–just be sure to dress them in something cute and use a popular song. Your child could be the next whip/naenae, rapping toddler sensation. You can start thinking up a hashtag right now!
Put Them to Work
They've been alive for two whole years now–it's about time they learned how to earn their keep. I mean, anyone can dust and sweep, right?
Give Them Some Electronics
The AAP says no screens before 24 months and here you are! Bust out that iPad/television/cell phone/computer. They don't call it the electronic babysitter for nothing! Plop your kid in front of some Paw Patrol and finally drink your coffee hot for once.
---
While these ideas are clearly not serious, you can seriously keep them entertained by enrolling them in Wonder Kids at The Little Gym. For two mornings a week from 9AM-Noon the Little Gym's certified educator will keep them engaged and learning when they're not having a blast doing gymnastics. As a bonus, The Little Gym is one of the cleanest places I've been. You can run a few errands, just sit at PJ's and relax, or maybe even take a nap. Call 871-8989 to ask about how to get your child enrolled.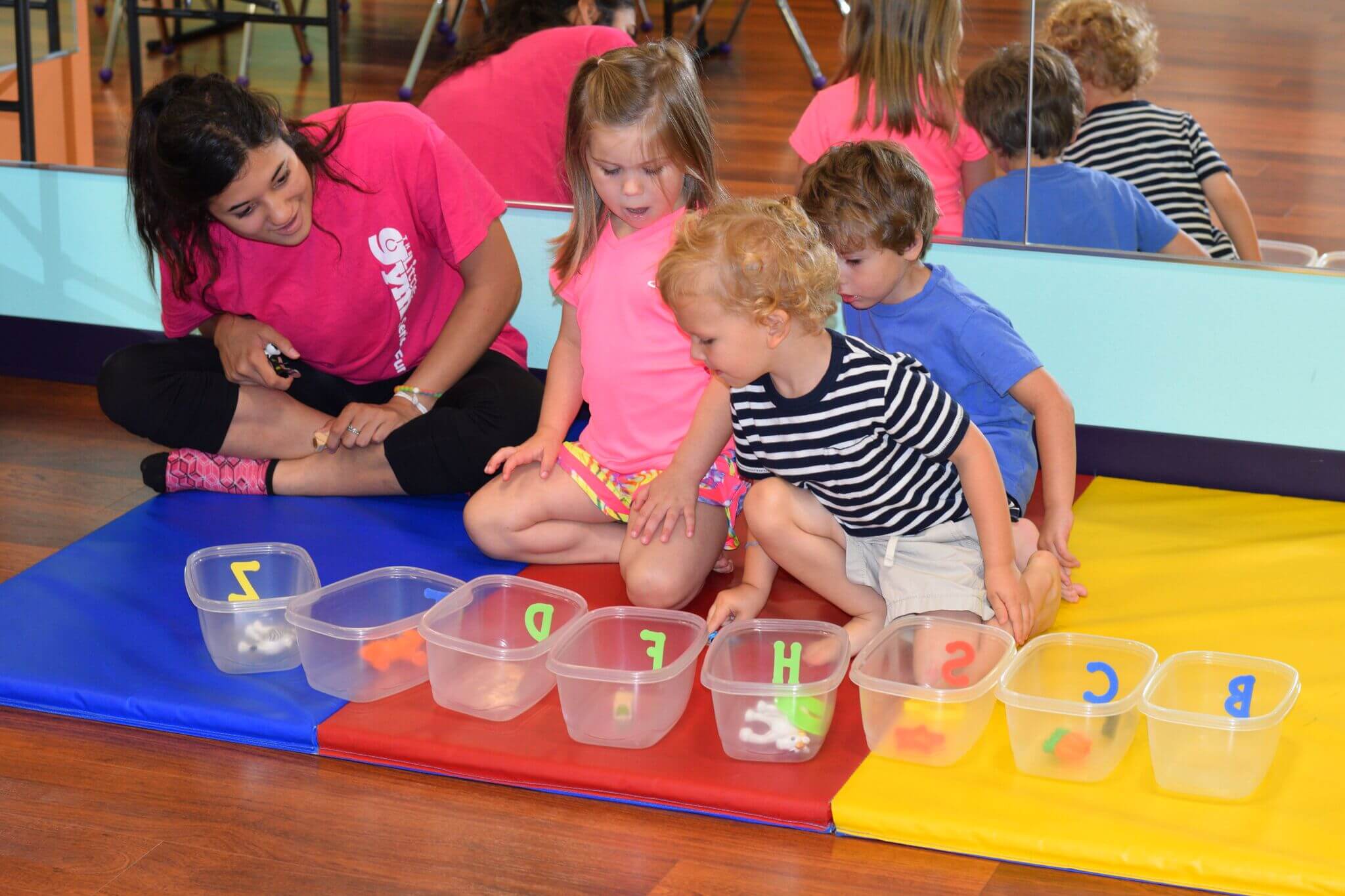 The following two tabs change content below.
Hi, I'm Katy. Mom to four sweet boys ages 10, 6, 6, and 5. It's a loud, messy, chaotic life. I love connecting with other parents and am so glad you stopped by today!