Polo. The sport of kings. The only kings we have here in South Louisiana are of the Mardi Gras variety, but, did you know there is an annual polo tournament held every November and hosted by the Junior League of Greater Covington? This year was their 20th anniversary, and I had the privilege of an all access ticket (even to the VIP areas!) of this swanky soiree.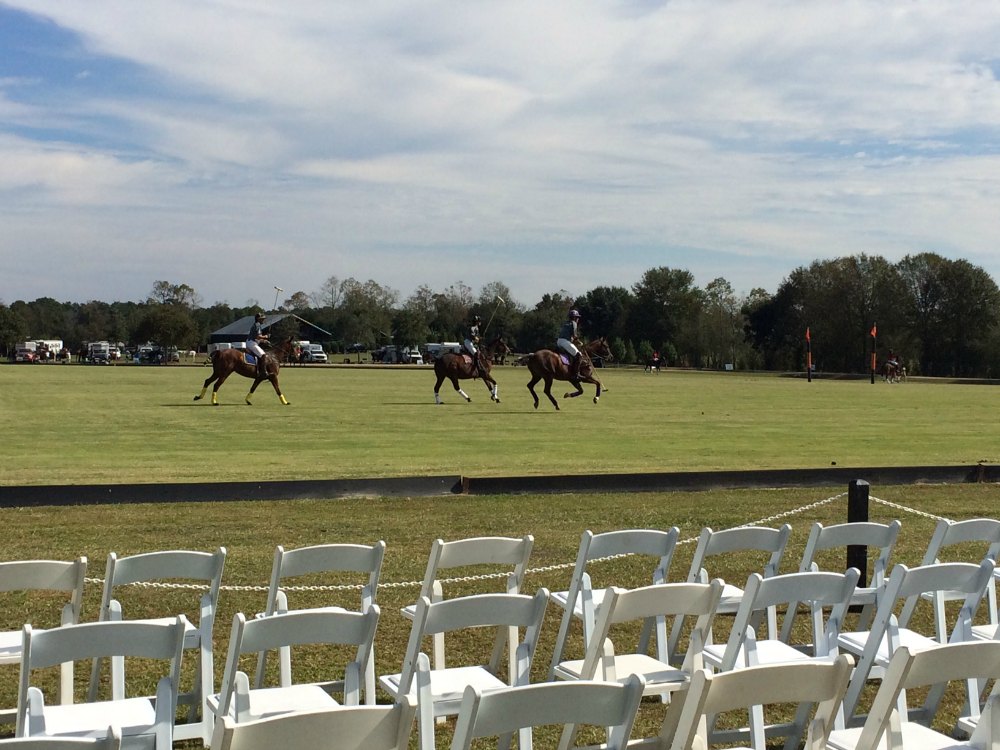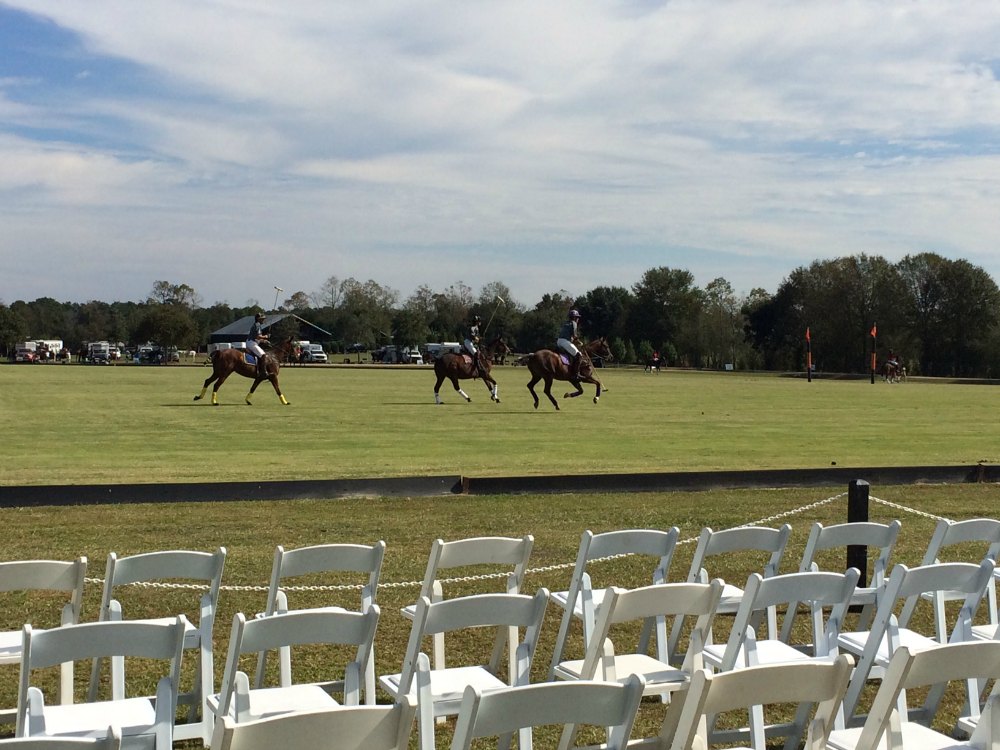 If you've never been to Folsom, it's like going on a mini-vacation. Just about 30 minutes from our busy suburb is serene farmland and even a few hills. This is the location of Summergrove Farms, where the Harvest Cup Polo is held. Upon arriving at the event, you'll see one row elegant white tents and chairs line the field for spectators to watch the polo matches, and another row of tents featuring the best food and drink on the Northshore.
Like any great event, there was a silent auction packed with fun things up for grabs. Everything from gift cards to local stores, artwork, even vacations. The silent auction tent also housed some VIP areas –
hair systems and makeup
touchups, and mini massages from the O Spa at Franco's, and a broadcast of the Saints game and BBQ.  The VIP experience didn't end with the tent. There was a front and center VIP viewing area, featuring special whiskey and cigars, and an elevated view of the matches. Right near the VIP area stood artist Alex Haley live painted the event, and, guests could purchase the opportunity to be included in the artwork – so cool!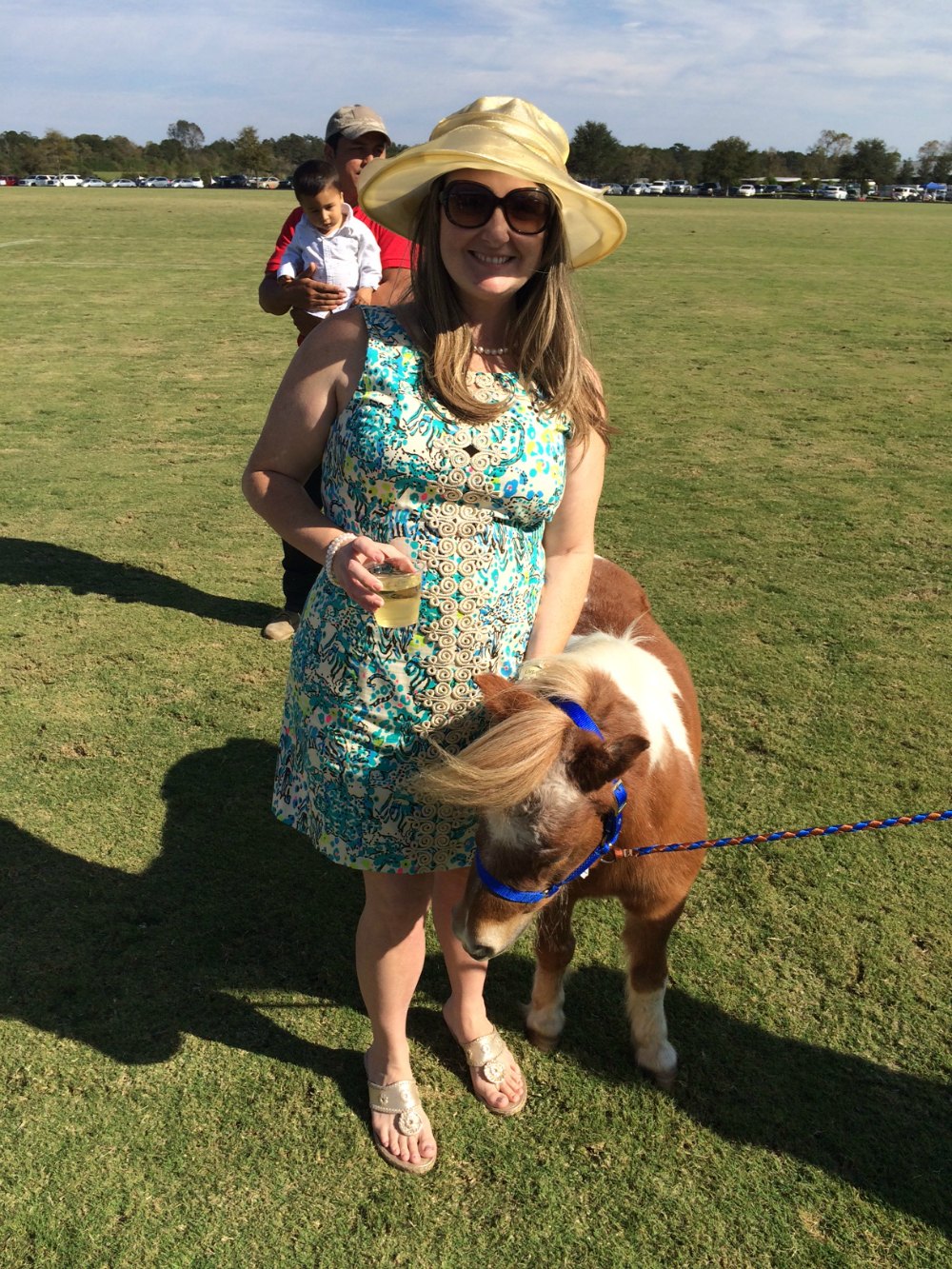 More than just polo, the event also had a parade of breeds, where the guests could come out onto the field and meet the horses – I got to meet a miniature horse! There's also the event's signature "Pretty Lady Hat Contest" with
celebrity guest
judge Travers Mackel. Northshore Parent's own Tiffany, who is a co-chair of the polo tournament, took first place in one of the categories – congrats, Tiffany!
This was my first time attending the Harvest Cup Polo Classic but I plan on making a spot in my already too full fall calendar for it. The ladies of the Junior League of Greater Covington worked incredibly hard to make this the premier social event on the Northshore, and, it's evident in every single detail. I can't think of a better way to spend a lovely fall afternoon. And, if you find yourself yawning through date night, this is a great way to spend some time with your spouse during the daylight hours.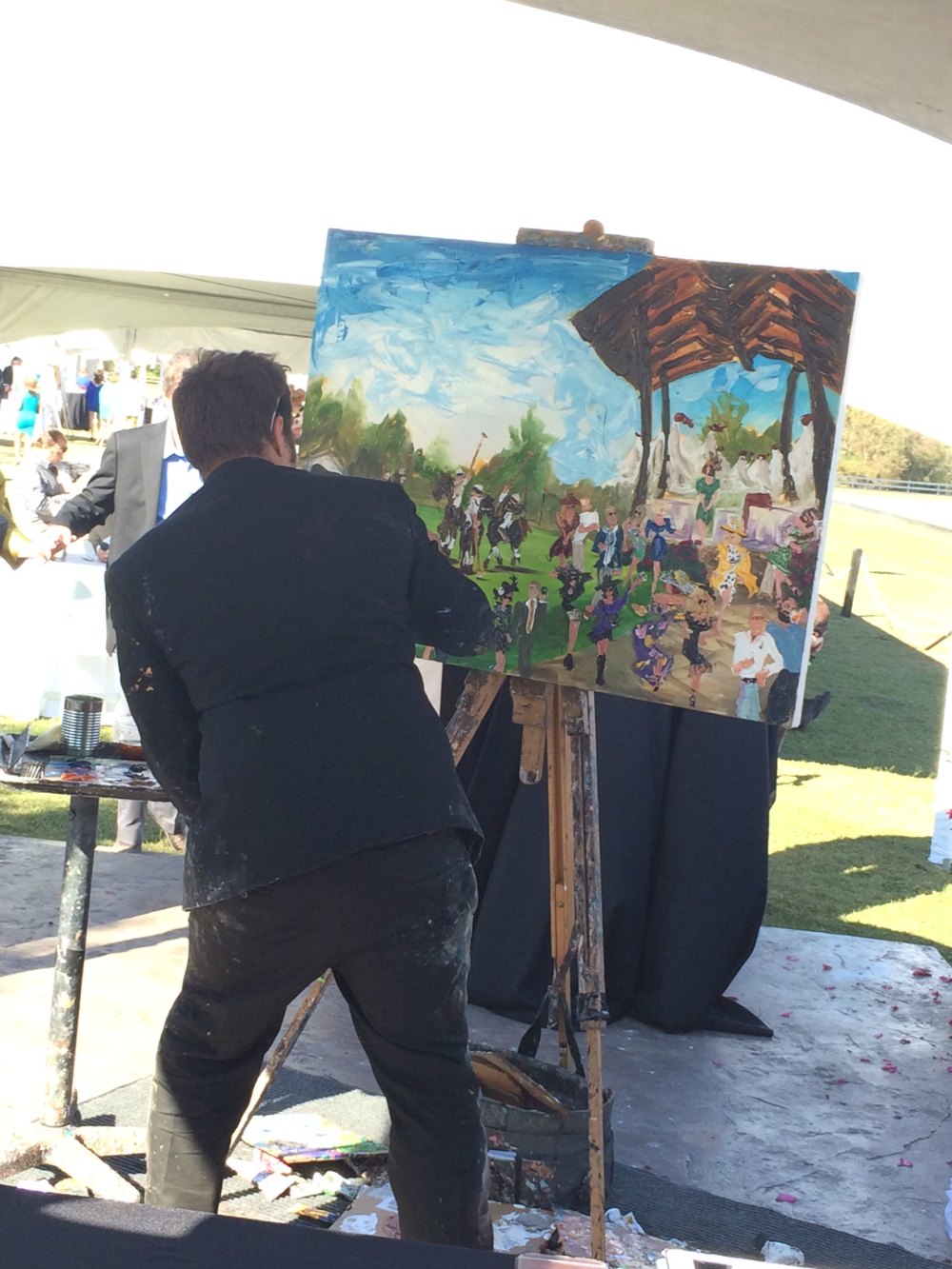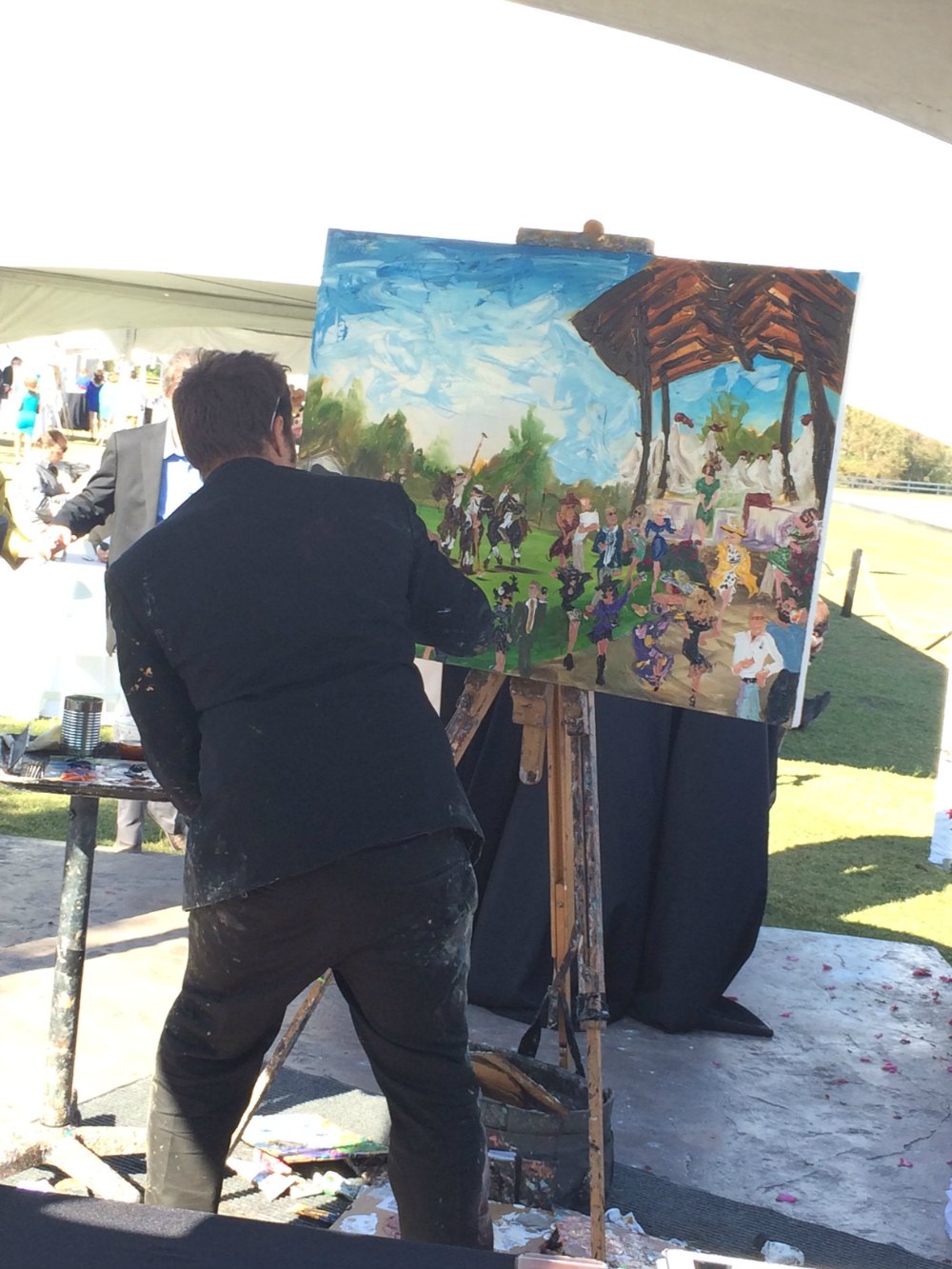 The following two tabs change content below.
Aimee
Hi, I'm Aimée, the Special Projects Coordinator for Northshore Parent. If there's a fun giveaway, a kids' clothing review, or a special event, there's a good chance that I'm responsible. I'm a lifelong resident of St. Tammany (except for time at LSU for undergrad and law school) and a mom to 3 little ones, ages 6, 6 (yes, they are twins, and no, they are not identical) and 2. Thanks for reading Northshore Parent and being a part of our community.