Thanksgiving dinner doesn't change much from year to year–things can get a little boring, but nobody wants to mess with menu either. Specialty drinks to the rescue! Today we have a chance to wow your family with festive drinks they haven't seen before. Even better, we used local ingredients so you can also tell them all about these cool local companies you've discovered. Anything is better than discussing politics, right?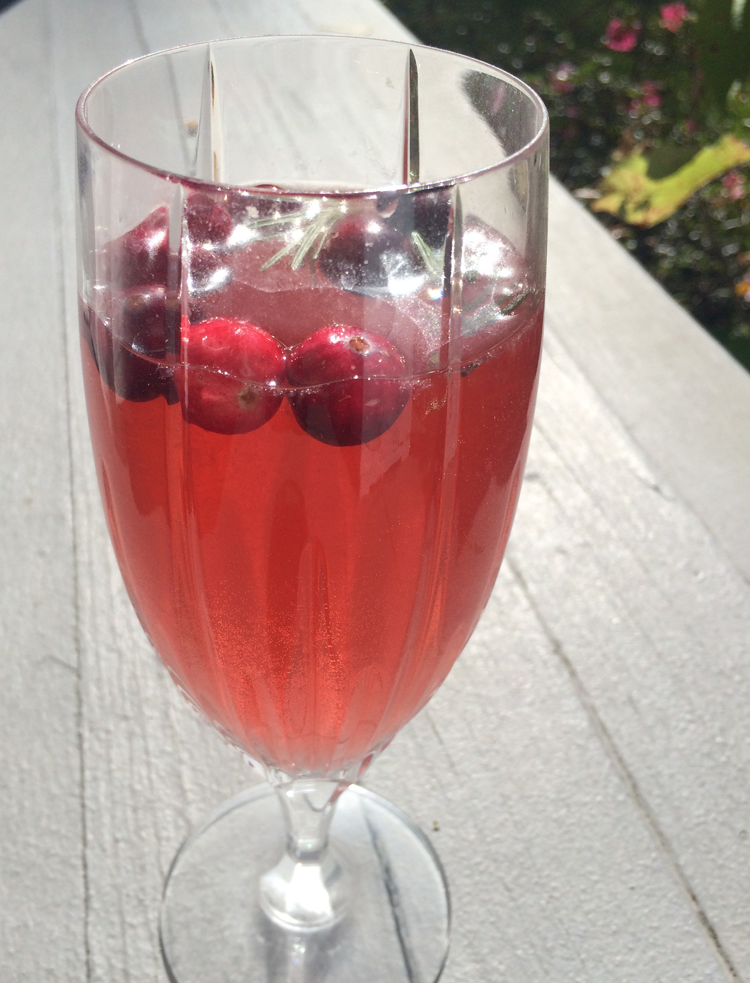 Thanksgiving Sangria
Ingredients
1 bottle of Amato's Cranberry Wine (available at Rouse's and Acquistapace's–sub red wine if unavailable)
1 cup vanilla Roman Candy Rum (available at Rouse's, Acquistapace's, and Dorignac's–sub white rum if unavailable)
2 orange
2 lemon
1 apple
1 cup cranberries (fresh or frozen)
2 cups soda water (sub sprite for a sweeter sangria)
Fresh rosemary
Instructions
Slice one orange, one apple, and one lemon into thin slices.
Pour wine and rum into a pitcher.
Add sliced fruit and cranberries.
Squeeze juice from remaining lemon and orange into the pitcher.
Let mull in the fridge for several hours or overnight (can serve fresh, but it's better if you let it sit)
When ready to serve, add the two cups of soda water and pour.
Garnish with fresh rosemary.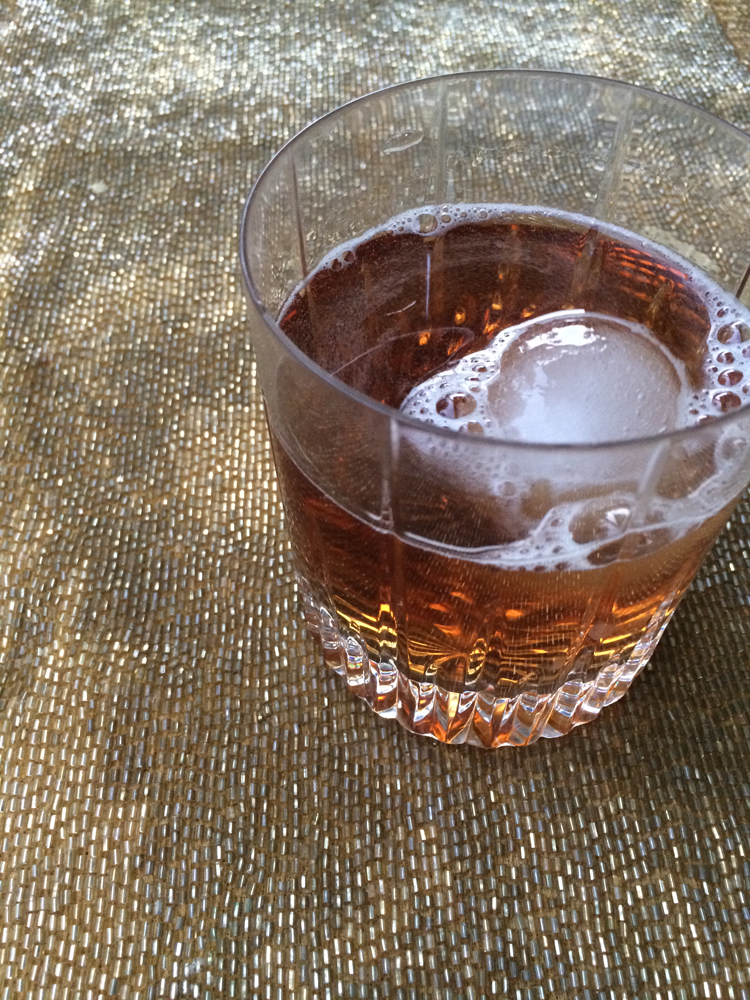 Bourbon Chocolate Pecan Pie
Ingredients
1 bottle of Fest Pecan root beer (available at Rouses and many other locations. Sub regular root beer if unavailable)
1 ounce bourbon
1 ounce chocolate Roman Candy Rum (available at Rouse's, Acquistapace's, and Dorignac's)
Instructions
Pour rum and bourbon over ice. Top with root beer to taste. Be careful! This one tastes sweet, but packs a punch!
Almond Joy
(recipe courtesy of Roman Candy Rum)
Ingredients
1 oz. Roman Candy Chocolate
1 oz. Malibu Rum
.5 oz. Amaretto
Splash of coconut milk or cream
Instructions
Combine ingredients over ice and serve.
Flat Out
(recipe courtesy of Chiba Restaurant)
Ingredients
Top shelf vodka
Fest Satsuma Mint (available throughout the New Orleans area)
Canton Ginger Liquor
Sliced cucumber
Instructions
Combine in equal parts. Add cucumber and enjoy!
Holiday Chai-Tini
(recipe courtesy of VOMFASS New Orleans)
Ingredients
1 oz. VOMFASS Chai Tea vodka
1 oz. VOMFASS Vanilla Dream Liquor
1 oz. eggnog
Instructions
Shake all ingredients with ice. Strain and garnish with nutmeg or cinnamon. Serve in a martini glass.
The following two tabs change content below.
Hi, I'm Katy. Mom to four sweet boys ages 10, 6, 6, and 5. It's a loud, messy, chaotic life. I love connecting with other parents and am so glad you stopped by today!