You may have read that Mandeville has installed a series of historic markers around town to help celebrate the city's history. Well it just so happens that one of my twins (age 8) has an undying love for all things historical. He also also loves terrible Youtube videos but that's a different story for a different day. So I decided that we would go and check out some of these historical markers around town.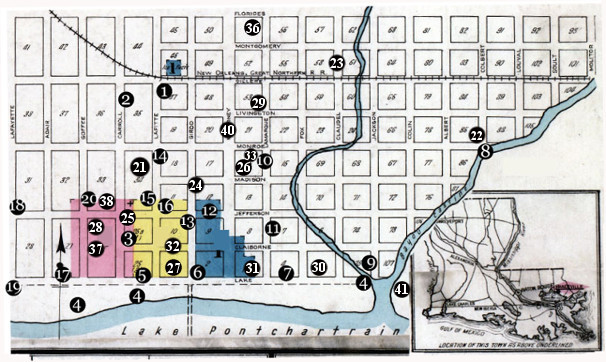 Before we even started, mistakes were made. I found the map on their website and failed to noticed that each spot could be clicked on. This left me trying to enlarge the map and figure out what the names of the streets were. Do not be as clueless as me! You can click on the dots!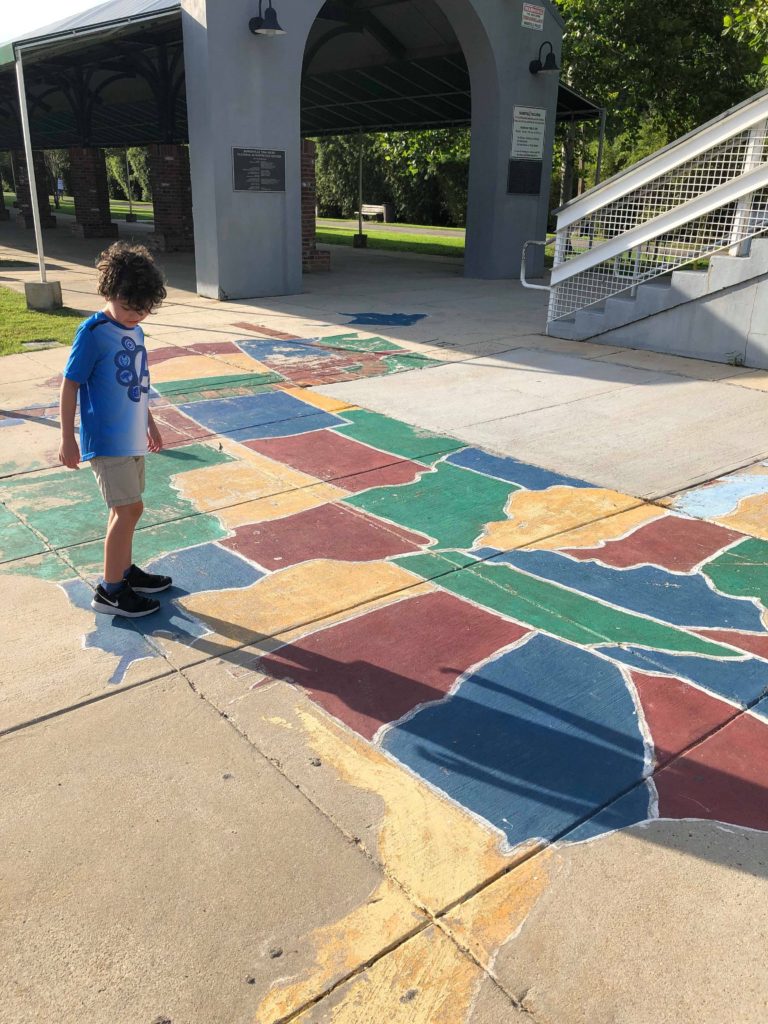 My next mistake was reading that a map of the locations was also available at the Trailhead. This is not entirely correct. There are maps available at the Trailhead Museum which is open 10AM-3PM Monday through Wednesday and Saturday mornings 10AM-1PM. So off we went to the Trailhead where we did find a map and a list of Historic places in the area. We were not, however, in the museum. This was just a big sign bolted to the wall.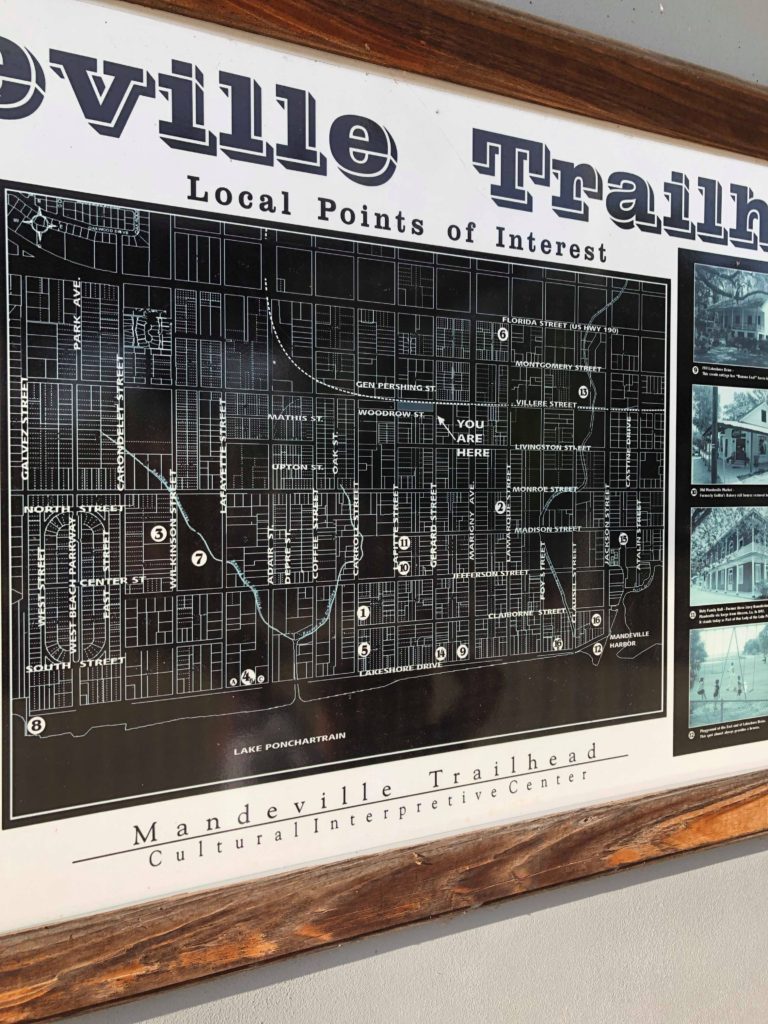 This would be mistake number three: thinking that this list is the same as the "Explore Historic Mandeville" list. You can see where I'm going with this, right? They aren't the same lists. My son and I then ventured out using this list and found no markers and two were actually private residences. Oops! Clearly not my best work. My son pronounced it "a disaster" but that seems a bit harsh. It's difficult being this amazingly put together but I do it for y'all!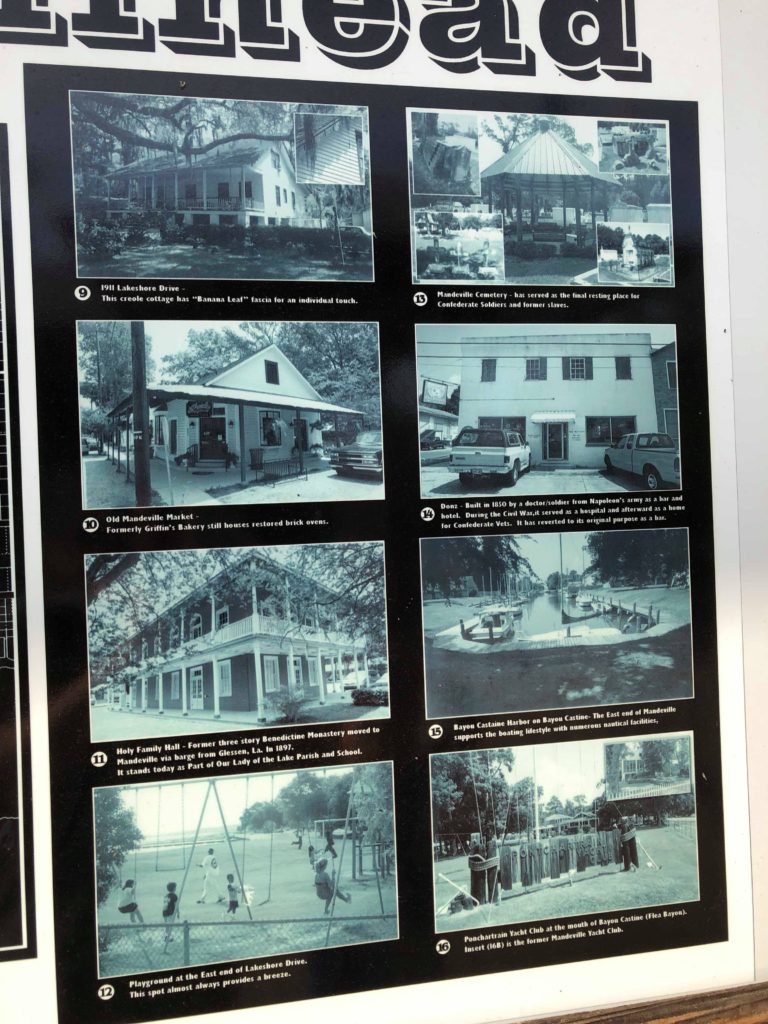 One spot on the Trailhead list did overlap with the new list though and that was pretty fun. We visited the Dew Drop Concert Hall which we have been to for live music before. I scanned the QR code and it brought up a page on my phone that described the history of the spot. If you don't have a QR code reader on your phone, you could skip the download and just use the map and click on each dot. It takes you to the same page as far as I can tell.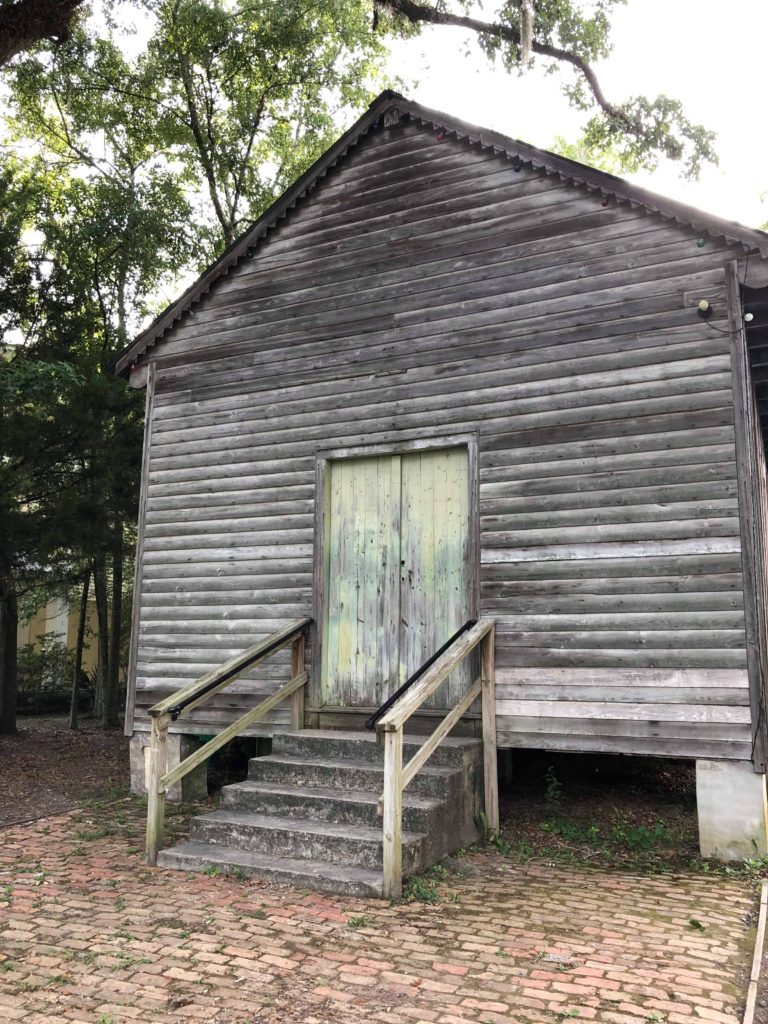 My eight-year-old did enjoy learning about the Dew Drop. I didn't read him the entire page because he's eight and doesn't have an endless attention span. Still, he liked hearing that it's oldest operational rural Jazz Hall in the world. Impressive! At this point we attempted one more location only to find it was a private residence with no marker and officially gave up. When I got home I backtracked to figure out where I made our mistakes. And whoo boy! Did I find several.
We will probably attempt to visit these historic sites again. Now I know to use only my phone and not the listing that is up at the Trailhead–I guess that's older? I will not bother scanning the QR codes but will just use the pages on the city website. I hear that in the future there will be recordings available so you may have to use the QR scanner for that, but at this time it's not necessary. I do wish there were addresses listed for each and every landmark because I do think that would help those of us who navigate the world using the map app on our phone! I can't wait to see when the city expands their list to another twenty locations.
In summary: this is a great way to learn about the history of Mandeville and by extension, the Northshore in general. It's definitely geared towards older children or adults–I wouldn't recommend it for anyone under the age of eight and ten and up seems more appropriate. Have fun, bring water if it's a hot day, and stick to the website to lead you around!
The following two tabs change content below.
Hi, I'm Katy. Mom to four sweet boys ages 10, 6, 6, and 5. It's a loud, messy, chaotic life. I love connecting with other parents and am so glad you stopped by today!