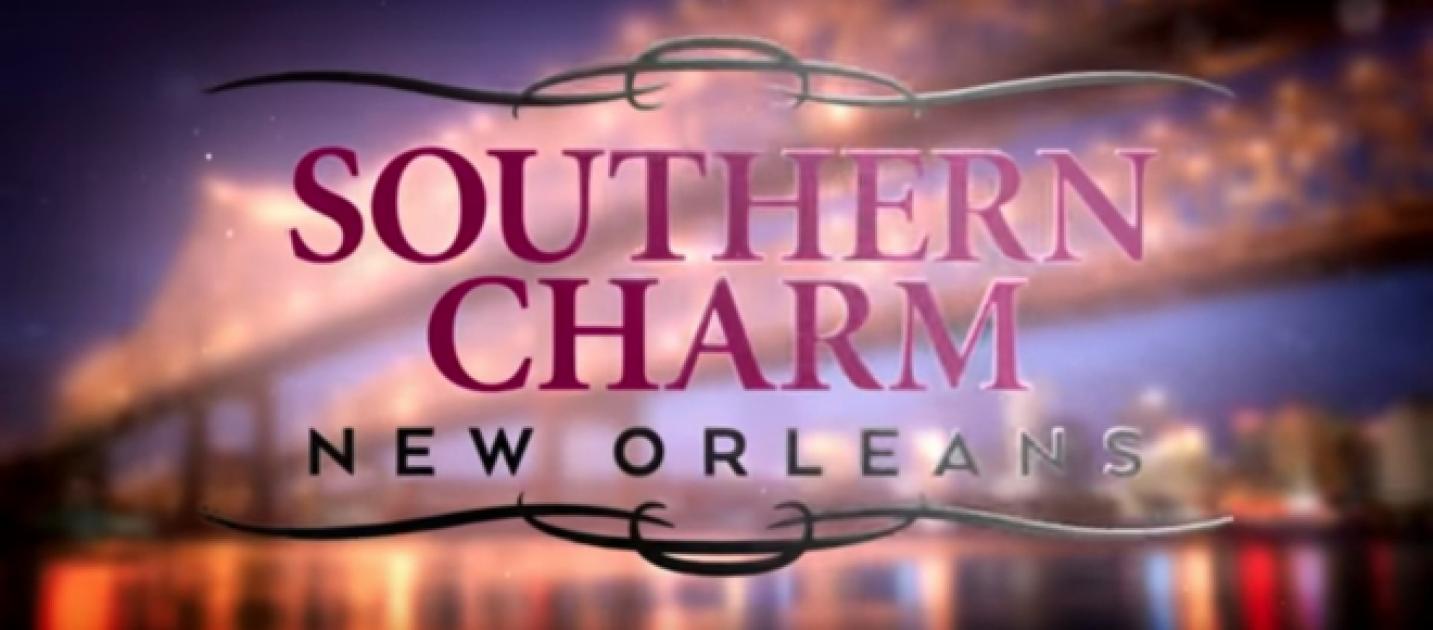 I am an admitted Bravo Fan Girl.  I have been watching the network since they started the first Real Housewives of OC. I am addicted to their reality TV and have always personally wanted a Real Housewives of New Orleans franchise. So I was excited with they started the Southern Charm franchise. It was set in Charleston but it was fun to see the south being represented.
Last spring I learned that they were expanding the franchise to New Orleans. It's always exciting to know that your city is going to be featured on TV.  I have been anxiously awaiting the premier for a while now and Sunday night was the night.
In case you have never watched Southern Charm I will give you a little back story: six friends, Tamica, Barry, Justin, Jon, Jeff and Reagen, who live in New Orleans and the surrounding areas are being featured as they navigate the city's social scene and their friendships. Unlike the other Southern Charm franchises, it seems like these six friends are really part of each others circles in their real lives.
This episode we were introduced to the cast and their families. We saw Tamica and Barry move into their new house and host a house warming party, Justin discuss the foundation issues on his home that many New Orleaninans face and his hesitancy to marry his girlfriend, they introduced us to Jon's art and business, and Reagen and Jeff's discuss their desire to move closer to the city and betrayal from his mom. Also, Reagen and Tamica rode in a Mardi Gras parade and partook, a little too much, in all of the fun.
Things I love. . .
Barry. Hands down he is my favorite.  His comment abut hating Mardi Gras made me laugh out loud.
It is nice to see that they are religious as that is a huge part of New Orleans culture and seeing them say grace at the table.
They did a great job of showing the fun and vibrant energy in the city and how we are willing to throw a party for anything (i.e. Sink-Hole-De-Mayo). Also, explaining Mardi Gras and how the Krewes work.
Tamica falling on the float is one of the funniest things I have seen.
Tamica and Barry's home is beautiful. I also liked that they included their kids in the dinner party.
Jeff and Reagen being willing to share about their financial betrayal from Jeff's Mom and Tamica and Barry discussing their sex issues makes it seem like this group is going to try to be as real as possible about what they are going through.
Jon's art seems inspired and beautiful.  I really want to get to know him better and hope to see him featured more in the upcoming episodes.
Things I didn't love. . .
Jeff talking about Covington saying that he only lives around old people and there is nothing to do.
Ok Bravo!  Did you think we wouldn't notice that you spliced together clips from Tucks, Iris and Zulu for the parade scene???
The cracks in Justin's house make me SO nervous!
Putting Justin on the spot about marrying his girlfriend wasn't cool.
Things I'm Holding Back on…
I can't get a good read on Jeff and Reagen. I don't have a good feel on what their story line will be.
I am predicting a fake pregnancy scare for someone.
Next Episode. . .
I am cringing at the naked lady painting with all the husbands involved.
Also cringing about Reagen getting her own place???  So many questions.
First episodes of shows like this tend to be a little slow. I appreciate that they are giving us a chance to get to know the cast so it takes a few episodes for things to get rolling.  I am giving it to episode three before I make a firm decision if I like it or not.
Here's hoping they represent our home in a good way and show the world that we can have fun and keep it classy at the same time.