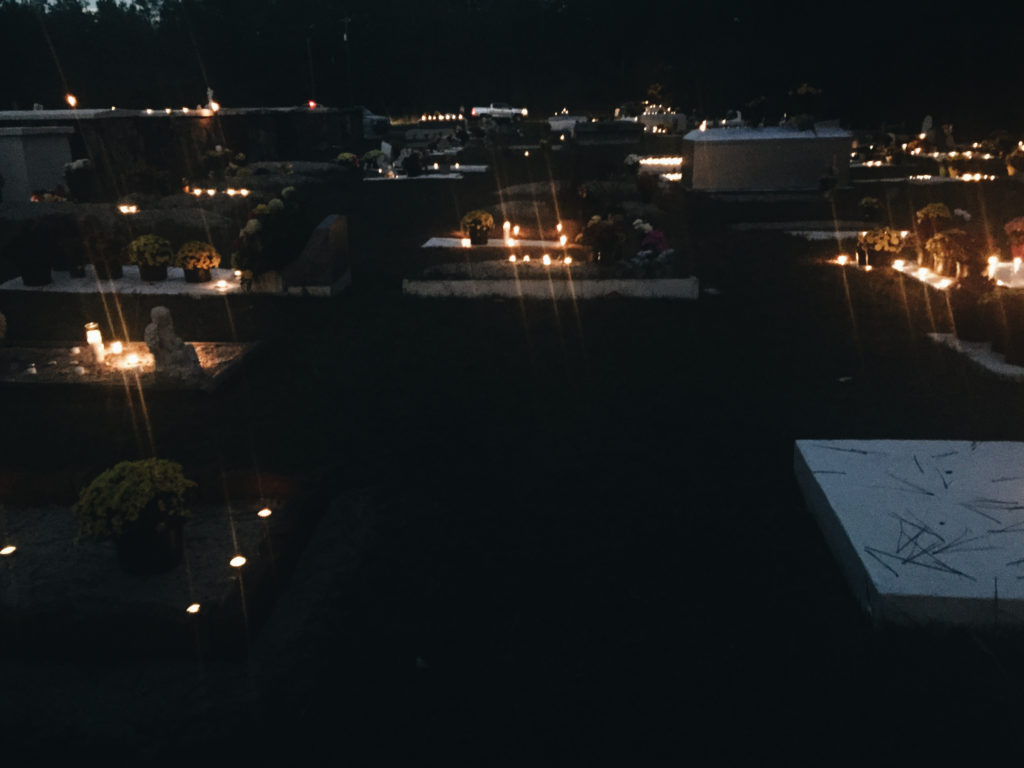 Do you ever feel like little bits of our culture are slipping away? That the things that make south Louisiana unique and interesting are gradually being forgotten or lost? I do too. Today I went to the La Fontaine Cemetery in Lacombe to witness the Lighting of the Graves (also known as La Toussaint). This ancient tradition was passed down from the Choctaws to the Creoles who lived in the area and is continued today. Nowadays, the local Catholic Church, Sacred Heart, comes and around and blesses the graves as well.
Traditionally this ceremony is held on All Saints Day at around sunset. This year it was postponed twenty-four hours until today–All Souls Day.
Many areas have problems with old cemeteries–they're falling apart and no one takes care of them. My husband tells me you can accidentally run into a pile of bones while walking in some of the old Mandeville ones. This tradition also serves a practical purpose–the graves are kept up. As I stood there tonight one woman asked about another's mother who was buried nearby. Another family stood over a grave and a young girl instructed her brother in the proper way to light the candles. It's a time for family as well. A time to be together and honor those who have passed. I couldn't help but think that we might all be better off if we did the same.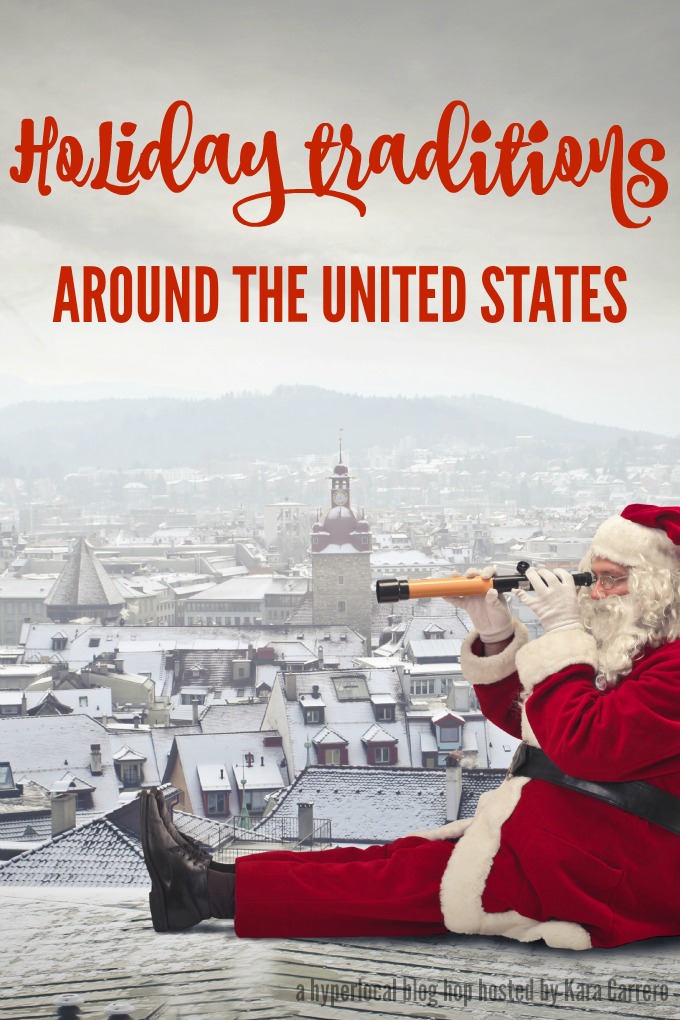 If you're interested in unique holiday traditions in other parts of the country, this post is part of a blog hop highlighting them! Check out these other locales and their unique traditions:
Monterey Penninsula Holiday Event Guide from Penninsula Kids
All Aboard! Santa and Polar Express Train Ride Locations from Haute Happenings
Jackson Mississippi Holiday Event Guide by Bambini Travel
Can't Miss Holiday Events in Dayton Ohio by Something 2 Offer
Enjoying Northern Kentucky on a Budget by Simply Sherryl
Ann Arbor Christmas Traditions by Ann Arbor with Kids
The following two tabs change content below.
Hi, I'm Katy. Mom to four sweet boys ages 10, 6, 6, and 5. It's a loud, messy, chaotic life. I love connecting with other parents and am so glad you stopped by today!