A few weeks ago we were looking for a place to eat dinner on a Sunday night. I didn't feel like venturing to Covington and all the typical places we eat close to our house just weren't appealing to me that night. I was looking around on Facebook and saw that the owners of Jack's Cafe and Catering had opened a new restaurant called Nan's New Orleans Cafe and Poboys across from Just Chillin Too. I have had the please of eating Bobby Folse's catering on a few occasions so I was eager to try Nan's New Orleans Cafe. I was not disappointed.
Location
The location is kind of amazing. Nan's and Just Chillin' are in two buildings that are joined by a courtyard. There is ample area for kids to have a good time either in the courtyard or on the long winding porch that Nan's has. And let's just talk about how you can have a delicious meal and immediately walk across the courtyard to get homemade ice cream.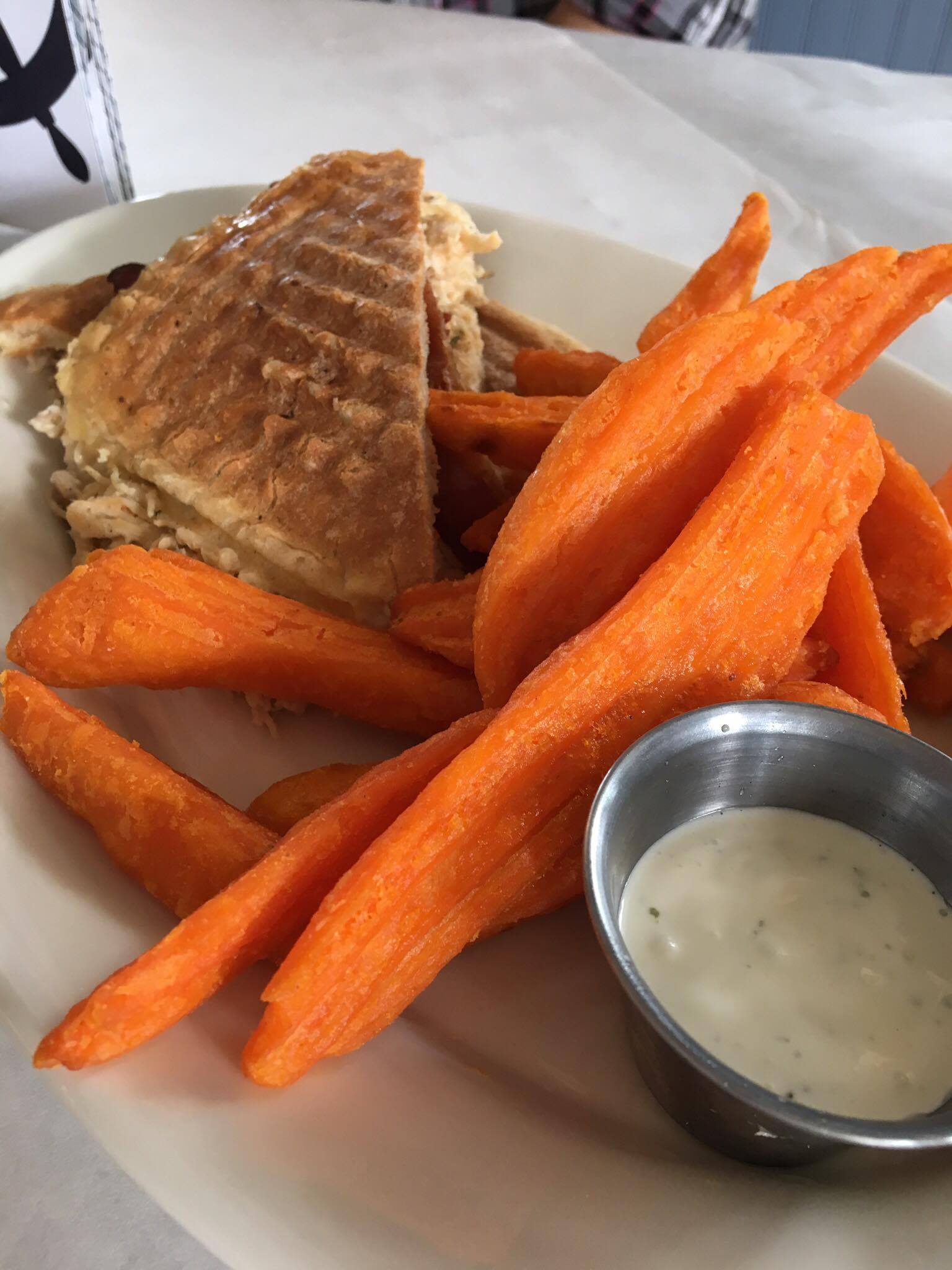 Environment
Nan's has a lovely Southern feel. From the Acadian-style porch to the nautical decor to the modern garage door access for breezy days, Nan's has a great, comfortable feel.
Food
So the food is fantastic. The first time we went they had just opened and were serving a limited menu. Such a smart decision in my opinion. They hand picked items and made sure they were prepared perfectly to get themselves started on the right track. That night we had burgers which were juicy and delicious and paired with large wedge fried potatoes. My kids spilt a seafood plate and literally ate everything on the plate. They loved the food too, but the enticement of ice cream next door made it easy to get them to eat. We waited until they introduced their full menu and went back for dinner again. This time we sampled as many things as we could think of. The boudin egg rolls are filling and hearty. The seafood dip is cheesy and delightful. I tried the Nan's Cobb salad which was enormous, crisp and fresh. My husband had the buffalo panini which was cooked to perfection and we both shared the Brussel sprouts and I don't think there's an adjective for how wonderful they were. To say we were impressed with the food is an understatement. We are looking forward to returning and trying a few things like the meatballs and spaghetti or the shrimp pasta or the homemade potato salad.
The Staff
The staff is friendly, fun and attentive. As family owned restaurant you can find owner Bobby Folse on the grill a lot of nights. His wife Melissa and daughter Savannah (Nan) are also are regulars who you may see waiting tables. Their family is welcoming and warm and you will feel like you belong there.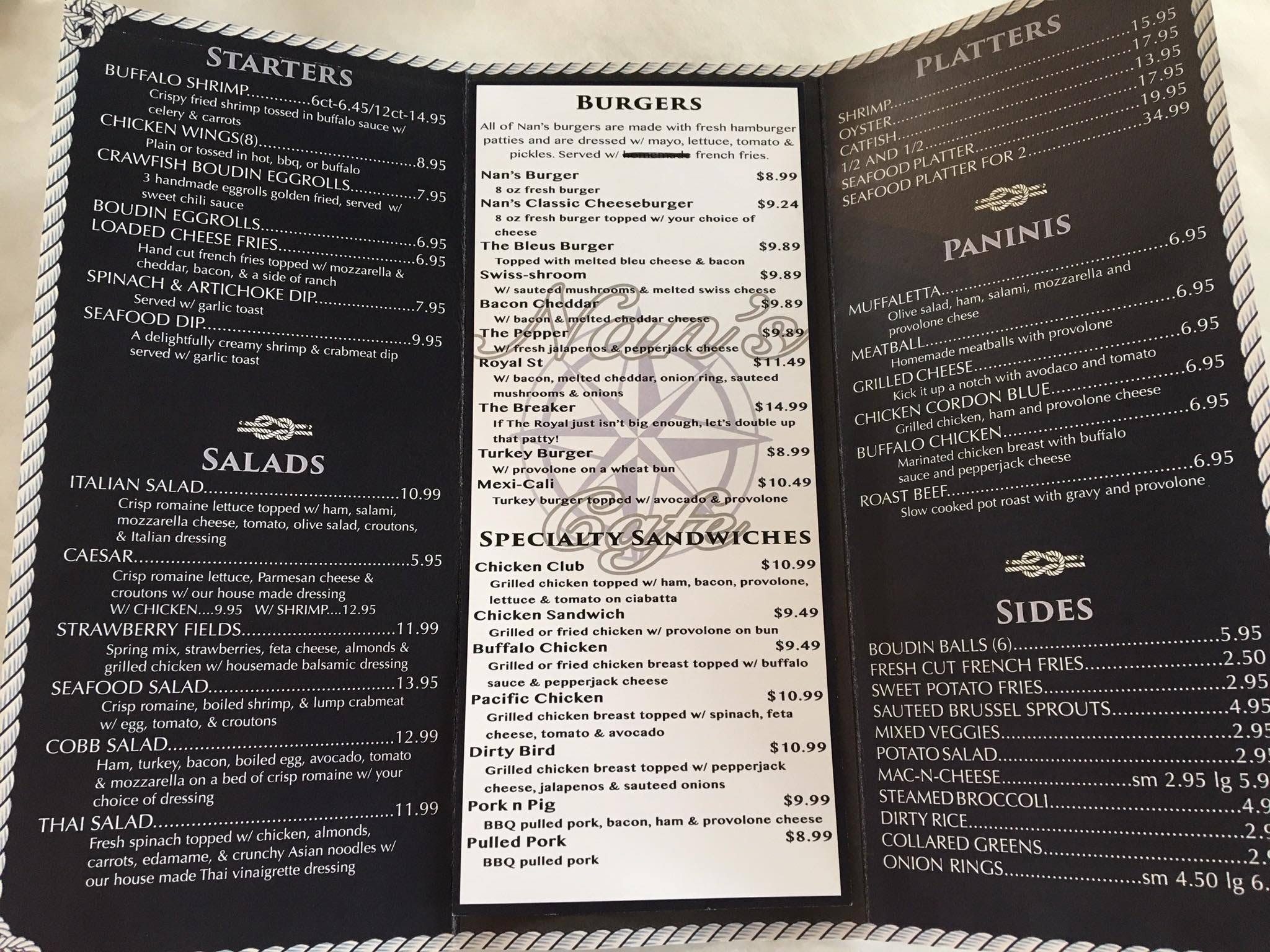 The Details
Nan's New Orleans Cafe is open Tuesday thru Sunday and closed on Mondays. They offer nightly specials but you should try not to miss friend chicken Tuesdays! Trust me!