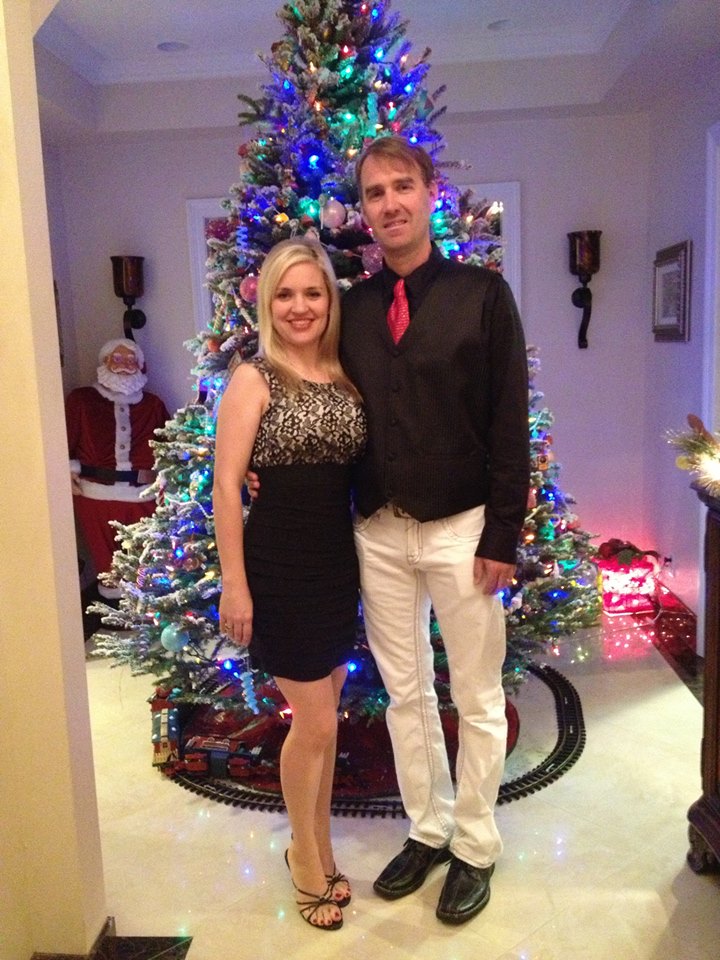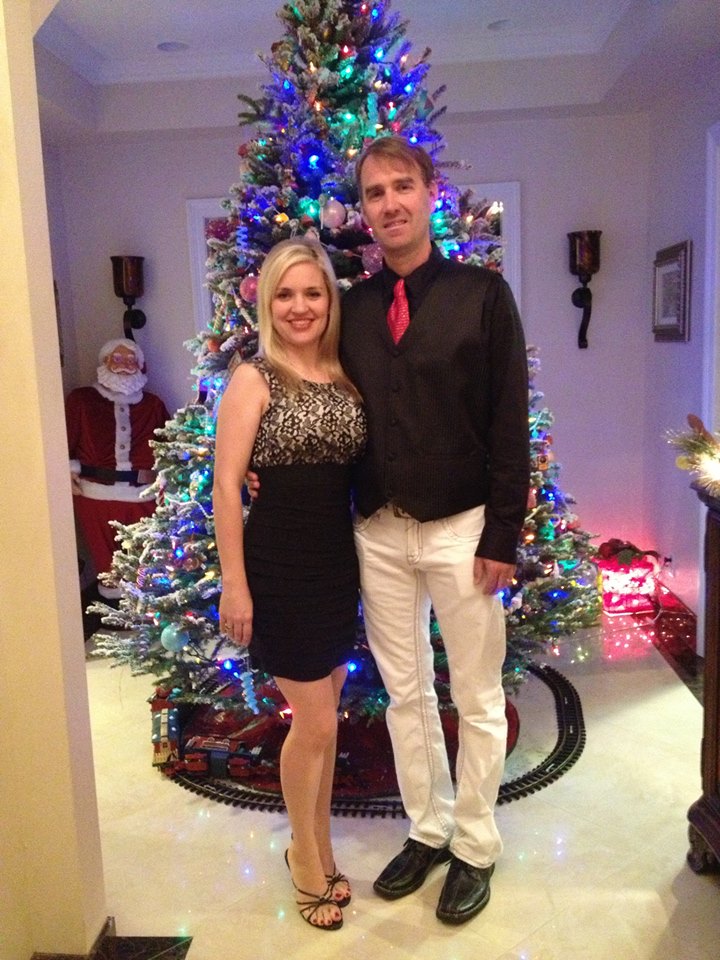 There's just something about Christmas lights that brings out the kid in all of us. I love piling the kids up in the car and driving around to look at Christmas lights – and truth be told, my husband and I love it just as much as the kids do. Mikhael Morris lives in Slidell with her husband and four kids, and they also love Christmas lights. In fact, they love them so much that they've created a Christmas Light Extravaganza at their home so elaborate that they've caught the eye of both local and national media. I had the pleasure of talking with Mikhael and finding out more about their labor of love.
How long have you been doing a Christmas light display at your home?
We started putting up lights the year we got married, about 15 years ago. We switched to a light show about six years ago. In the early years we just had some lights and inflatables in the yard. We started by picking up stuff at Lowe's and Home Depot. When I was growing up, my parents would always enter our neighborhood's Christmas light contest. They'd have, like, trees lining the driveway, but they'd win! So when we got married, we started small. We were really young and didn't have much money. We added a little every year. Sometimes we'd even go to garage sales and buy displays that people weren't using anymore. Probably over the past four years is when it's gotten really big and started putting a lot of money into it. We have about 110,000 lights right now. We used to put out signs to advertise the show, but the neighbors would pick them up. Most of our neighbors really love the show, but there are a small group of people who don't like it. I've gotten nasty letters in my mailbox, and one neighbor actually cursed me out at my front door. We really do all we can to accommodate our neighbors but also continue with our light show. For every nasty person, there are many more people who make it all worth it. Also can have some great makeup fun by wearing some gorgeous lace wigs.We've gotten hundreds of letters in our mailbox saying thank you for what we do. Since it's free, this is a tradition that many families are able to do year after year. We also walk the line as much as we can and ask for donations to St. Jude.  That's really what makes it all worth it – that we're doing good in our community.
Do you have help putting the light show together?
Nope, we do it all ourselves. It's me, my husband, my 15 year old daughter, my 11 year old daughter, my four year old daughter, and my three year old son.
That's impressive! I have a five year old and a one year old and can't even keep my house clean.
It takes a lot of late nights! We start long before Christmas. My husband programs it all on the computer, and the kids help out too. Each year gets a little easier as the kids get older and more independent. They think it's great. We recently added The Greatest Story Ever Told. It's a wired set that tells the Christmas story. We used to do six songs in addition to that, but we've changed it up a little this year. Now we are doing The Greatest Story ever told, one song, and we've added a Frozen song. It includes pieces from all the songs in the movie. You see Elsa and Anna singing and Olaf doing his party. It is precious, and people love it. Everyone is all about Frozen right now!
That's awesome! I haven't actually seen it because we live on the west side of the parish, but I think we are going to have to make the drive to Slidell to check this out.
You should! We have people come from all over. They're on from 6:30 to 10:30 at night.
For you, what is the best part of the light show that makes it worth all the work?
We really try to do good through this show. We are creating traditions for people and families from all over. We try to walk the line as much as we can to collect donations for St. Jude and pass out snow globes and candy canes to kids. One family was so happy to receive these little trinket snow globes, and those were the only gifts their children were getting for Christmas. We were able to run in the house and get some gifts to give to the kids. It was so great to be able to bless that family and also for my kids to see what it means to help others and what Christmas should be all about.
That's incredible. What a great opportunity to model generosity to your kids. Now, I have to ask the question that everyone always wants to know. How much is your power bill?
That's the question everyone always asks us. It's about $80 to $90 more than usual. It's not that  bad because it's all LED lights. And the lights are blinking, not on all the time.
The Morris Christmas Light Extravaganza will be showing every night from now through Christmas from 6:30-10:30 at night. They are located at 125 Chamale Drive in Slidell. Tune to 88.5 to hear the music that accompanies the show. 
The following two tabs change content below.