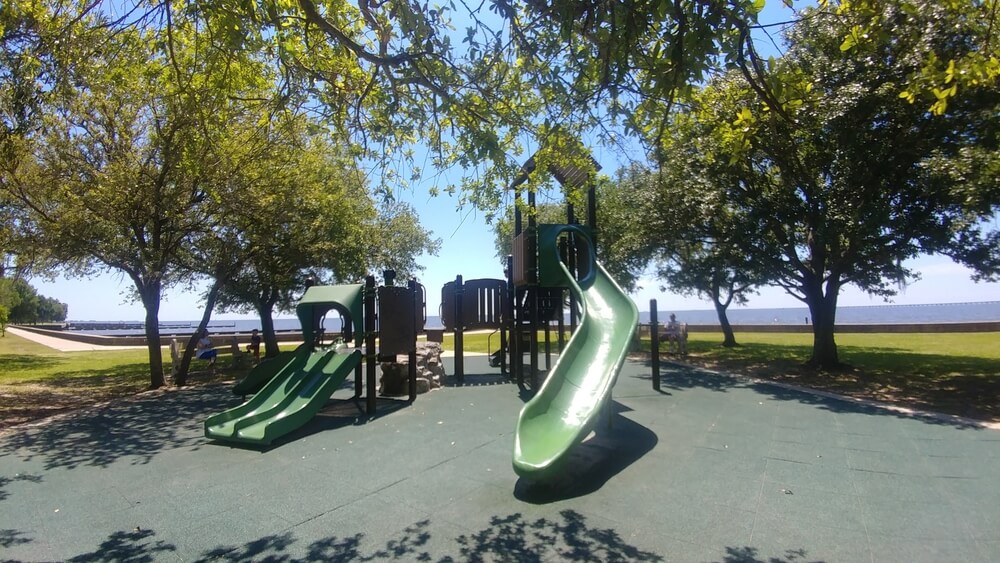 Details
Location: On the lakefront at West Beach Parkway (just before the end of Lakeshore Drive near the Causeway).
Unique Features: Amazing views of the lake and the Causeway. Big beautiful tress that provide plenty of shade. Multiple slides for various ages. Solid surface made of rubber matting.
Swings: Alas, none.
Bathrooms: None, and there are no public restrooms anywhere nearby. This is one of those places where you have the kids go the bathroom ahead of time.
Shade: The play structures are mostly in the sunshine, but there is plenty of shade offered by beautiful trees surrounding the playground.
Pavilion: None.
Seating: there are two benches placed on two sides of the playground and both are nicely shaded.
Walking trails: the main walking trail along the lakefront goes right around the perimeter of the play area and is the best way to access the playground. 
Parking: This playground is in the very residential section of Lakeshore Drive so parking options are limited.  The best option – and what we did – was to park farther up Lakeshore Drive and walk along the lakefront. There is marginal parking on West Beach Parkway.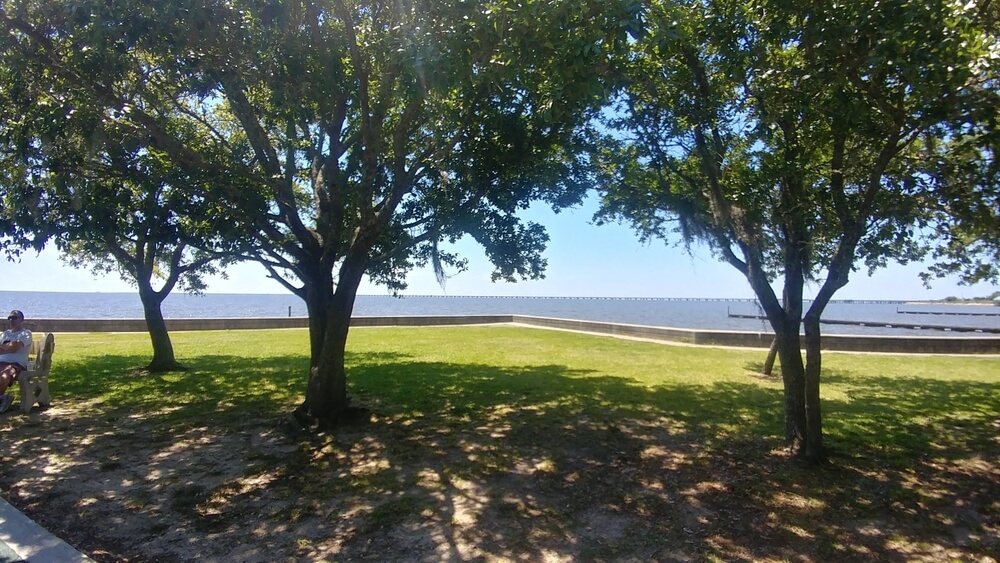 West Lakeshore Playground Review:
What this playground lacks in bathroom and parking facilities, it makes up for in breathtaking views and a nicely contained play area that caters to kids ages 2 – 12.  My 8 year old and 5 year old both found plenty to do between the big kid slide, the little kids' double slide, the hollow "log" structure, and the tree house structure.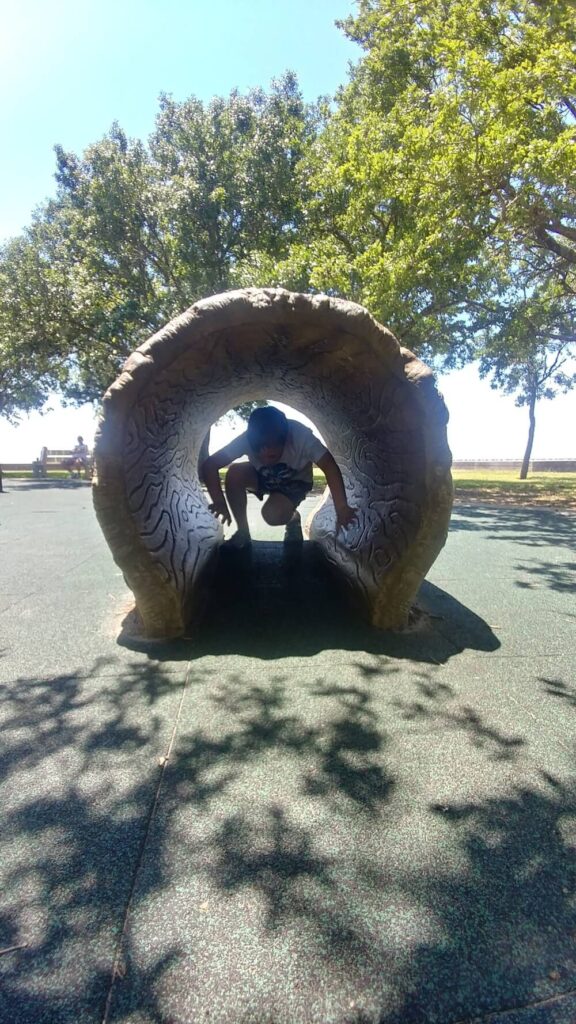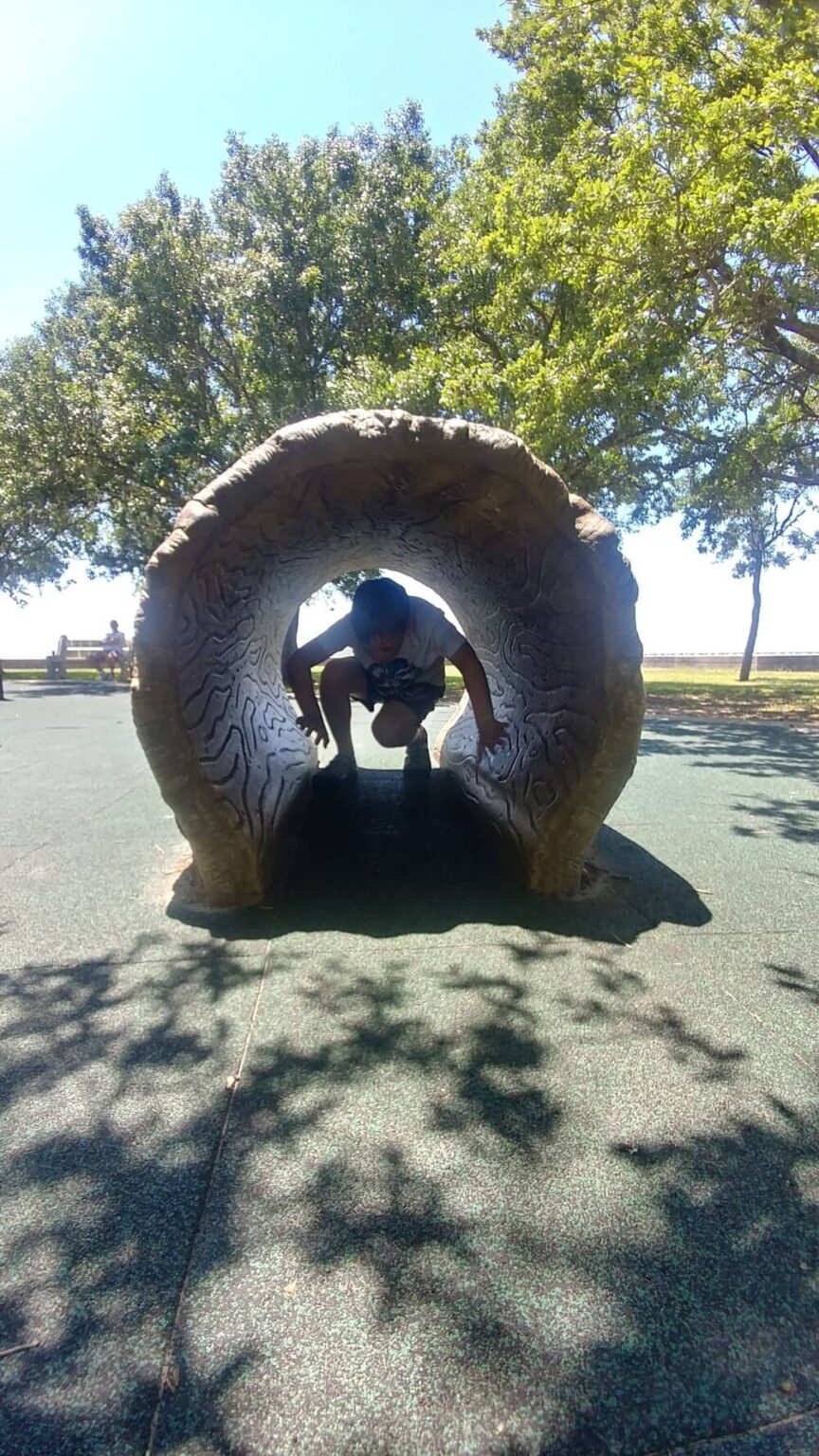 For the adults, the main attraction is the view of the lake and the Causeway on one side, and the lovely homes and endless parade of cars on Lakeshore Drive.  Despite its location on Lakeshore Drive, the playground is actually quite peaceful and quiet.  It is rarely mobbed with children and most families spend at most 30 minutes there meaning it never truly gets crowded. The accessibility of the park from the walking path on the lakefront means that older kids can bike, skateboard, or ride their scooters down the lakefront and still be in full view of watchful eyes. There is also a very good fence between Lakeshore Drive and the playground that keeps children in and cars out.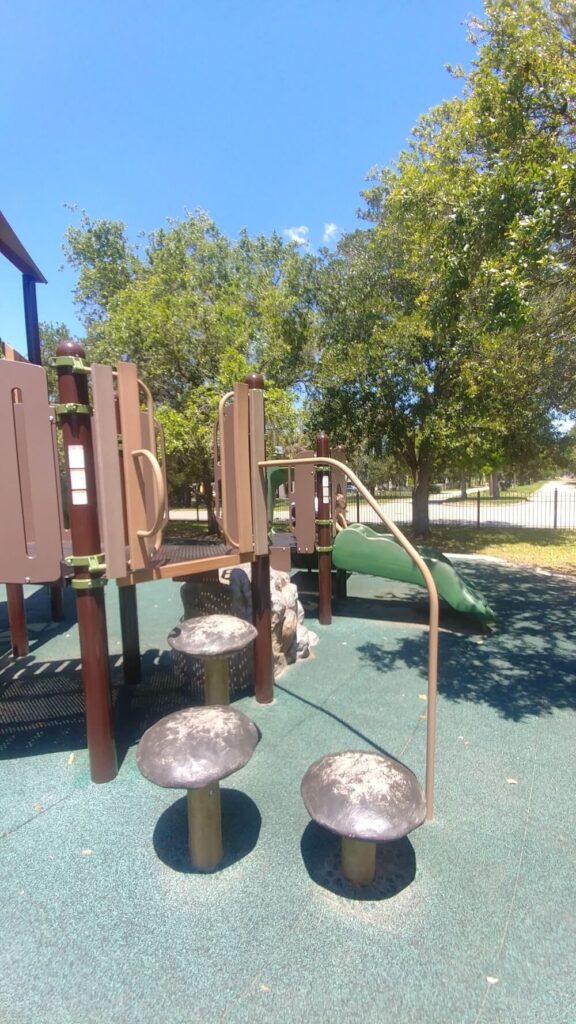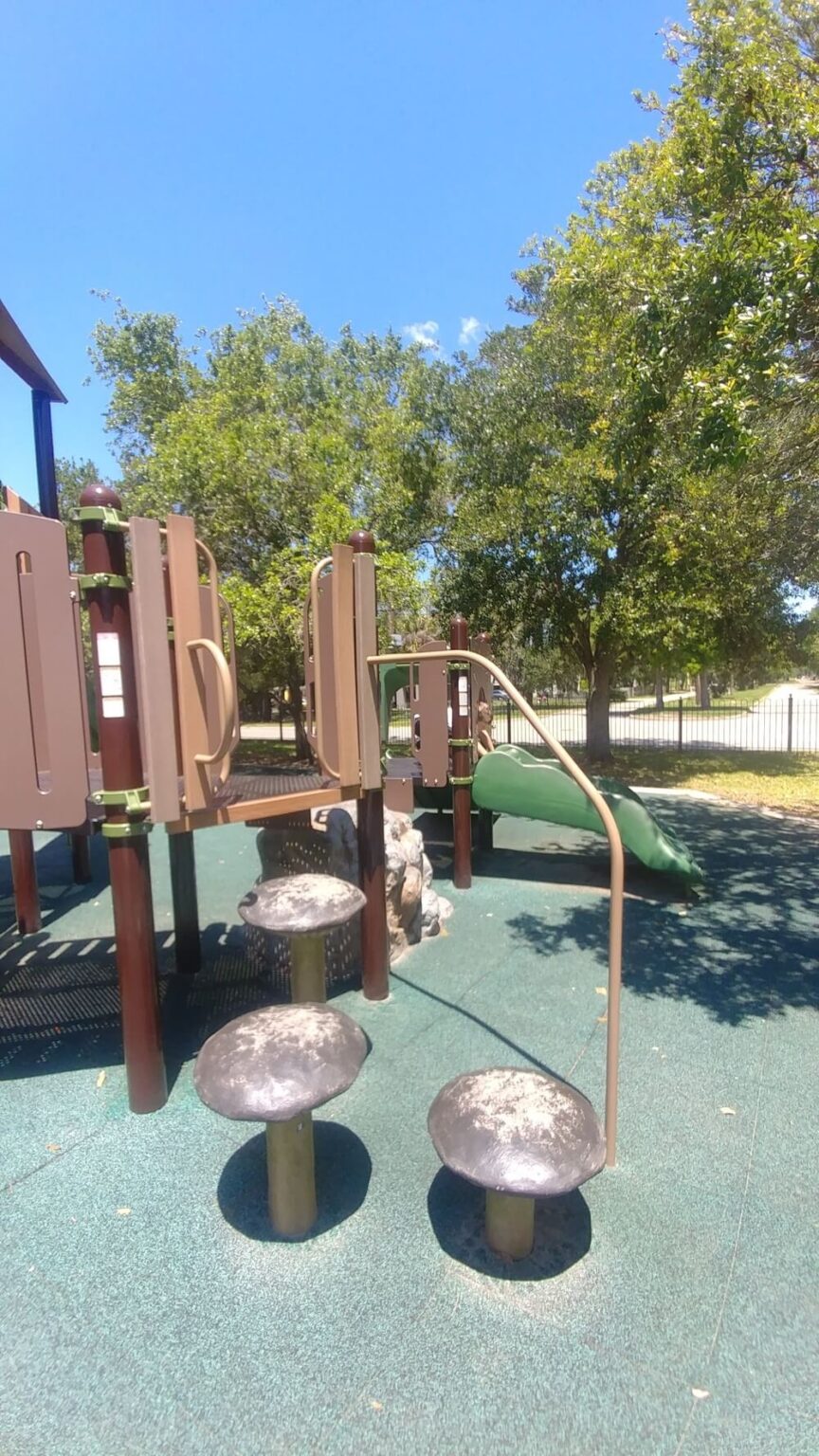 The following two tabs change content below.