One thing that can stress a mother to no end is family pictures. From picking out the outfits to the right photographer to making sure all the kids are actually smiling it's enough to make you want to drink a bottle of wine when it is all over with.
Summer is here and the trees are green and the flowers are blooming and oh yeah the beach is calling too.  This is the perfect time to take family pictures! It seems like every photographer in the area is offering mini sessions and summer specials too.
When I dress my family for pictures I usually concentrate on the kids first. I thought that I would use this months What to Wear to talk about dressing the kids for family pictures. It always seems when I find the kids outfits first that the rest falls into place.  It gives me a great starting point for what Justin and I are going to wear.
Beach
Every year we always see families with the beach setting in the background of their pictures.  The beach is a magnificent backdrop for pictures and always looks beautiful.  Most of the pictures I see has everyone dressed in white or light clothes.  While white is beautiful I wanted to offer a different look for your family.  Remember that the backdrop of the beach is beautiful with the blues and greens of the water and sky but it can also be a neutral pallet.  Don't be afraid to interject some color into your pictures.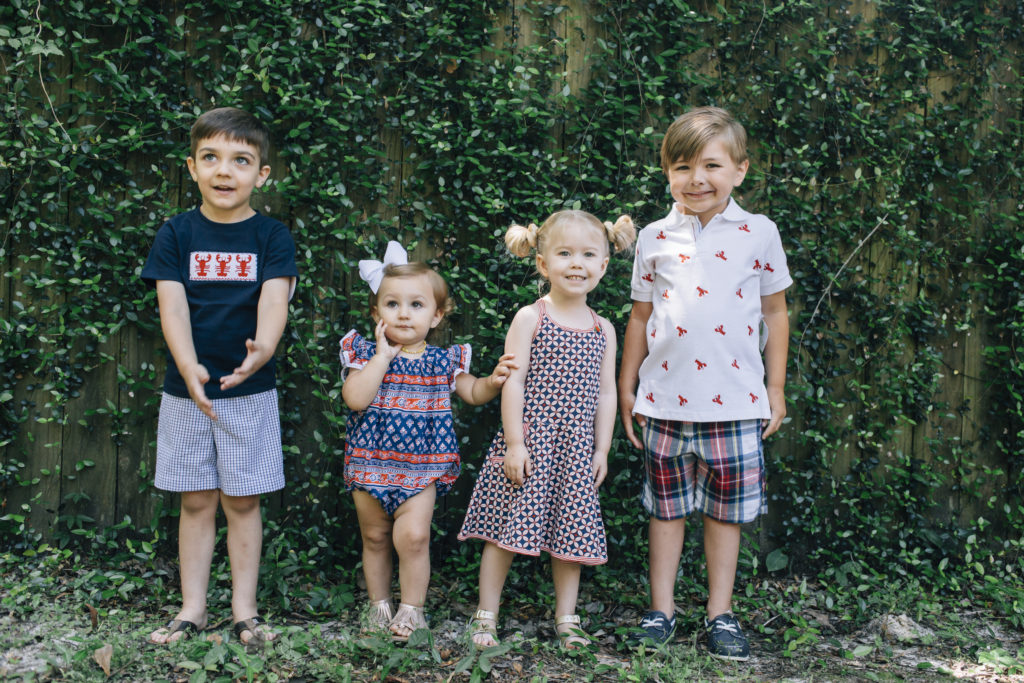 Classy and Fun
There is definitely something to be said for having a "classic" family picture.  Most people want to hang them in their home so you want them to not look dated.  Although of course your kids will get older you want to make sure that the pictures will last a lifetime and also look good with your décor.  Bringing in pattern but mixing it with muted colors and solids will help achieve a timeless look.  The muted colors give the pictures a vintage feel even if the patterns are modern.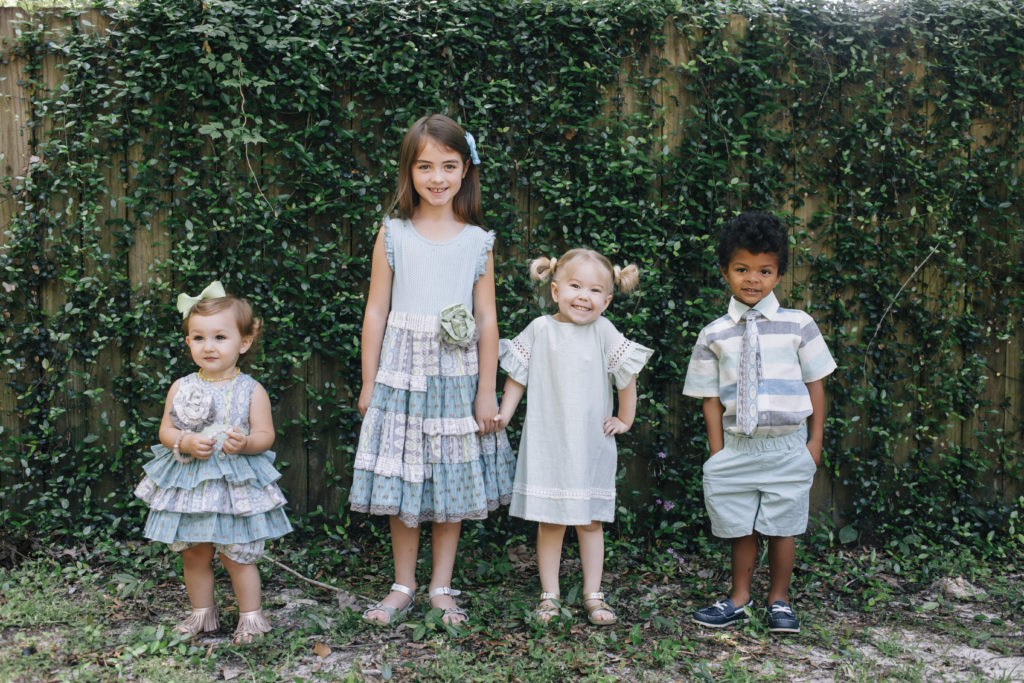 Colorful
This is probably my personal favorite and go to for all of the family pictures we do.  I like bold and colorful and fun!  That's the personality of our home and our family so it fits us.  I like to mix big pattern and bright color and focus on more of a neutral backdrop to let the clothes really pop on their own.
Traditional
This will probably be the most popular among families who are doing family pics every few years or looking for something to hang on their walls.  I do love a traditional look too but there is a way to throw a little uniqueness in there.  I like the idea of mixing colors but keeping the tones light.  Also, utilizing the traditional seersucker but it in fun color rather than just blue.  Your pictures can stay traditional in nature but still pull in some fun elements that will show off everyone's personal style.
You can always keep the outfits traditional but look for a new or exciting place to take your pictures.  Traditional outfits don't always mean you have to look for a traditional backdrop!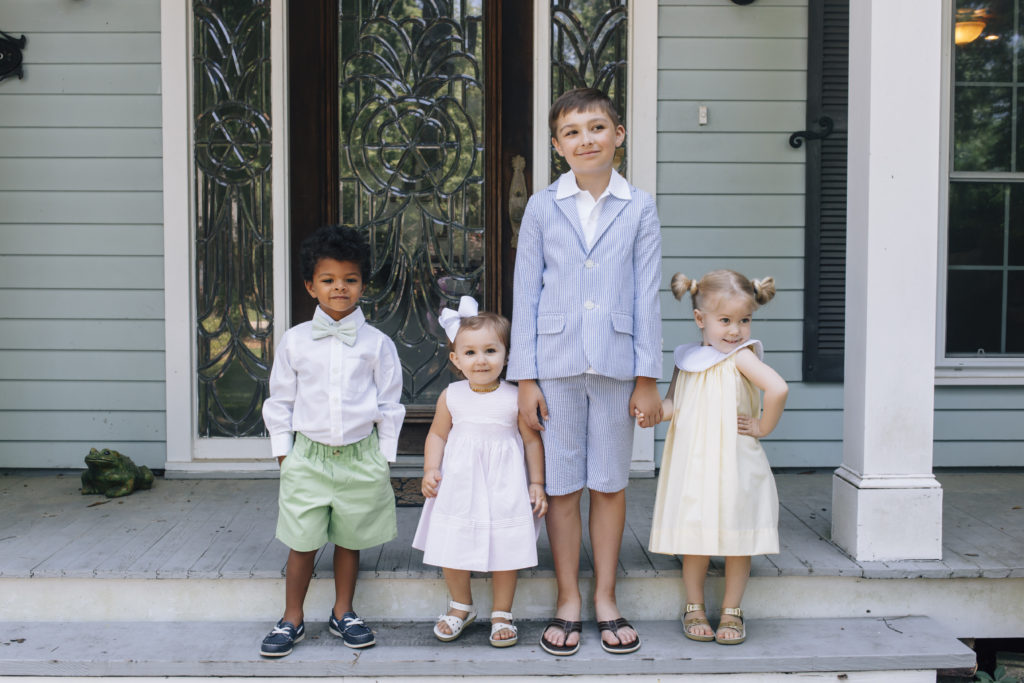 Family pictures should be a fun experience for your family.  Try to enjoy the process even when everyone isn't smiling.  I always tell our photographers that I like REAL LIFE pictures.  If they are crying, capture it!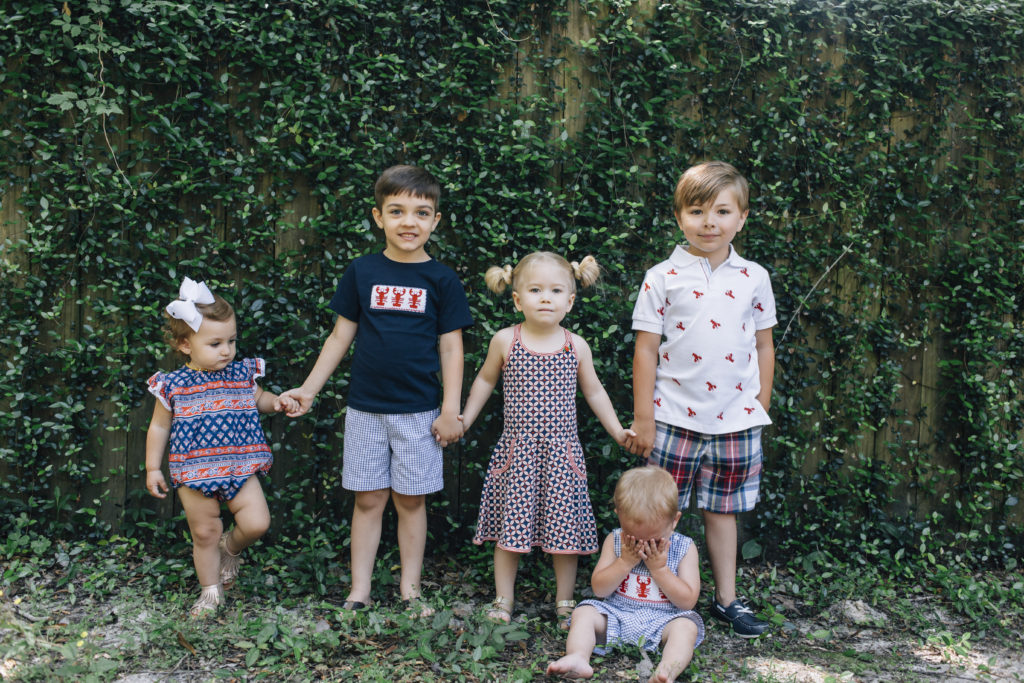 A special Thank You to Fashions For Kids for providing all of the outfits.  Karen Lodato Photography for the pictures.  Brandi Shoemake with Evie's Closet for helping me style all the pictures and letting me use your kids as models and helping me maintain the chaos.