"America has only three cities: New York, San Francisco, and New Orleans. Everywhere else is Cleveland." – Tennessee Williams
I was born two days after Mardi Gras. A Mardi Gras where my parents stood on St. Charles Ave, my mom nine months pregnant. We did pretty much the same thing for almost every single year of my childhood. (There was that one year we went to Gatlinburg and agreed it was weird and sad and never did it again). Mardi Gras is in my blood. Parades were a way of life in that two week window before Ash Wednesday. We'd be at Endymion on Saturday and back for Bacchus on Sunday and then up very early on Tuesday to watch Rex. If the weather was good, we'd head to the French Quarter for people watching and costume spotting. It was steeped in as much tradition as any other holiday, from the homemade roast beef sandwiches to the certain kinds of donuts from McKenzie's.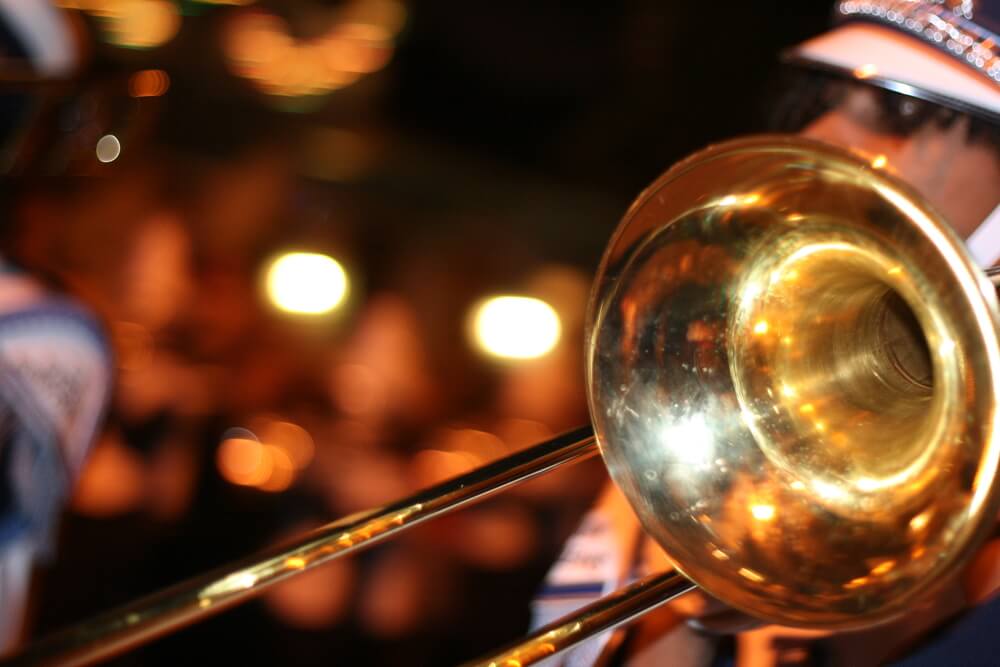 When I was in high school, I lost my dad very suddenly. As Mardi Gras was his favorite holiday, the season was shrouded in grief, making it hard to join the party. As I went off to college and then law school in Baton Rouge, I missed more parades than I attended, due to my schedule and never having Ash Wednesday off.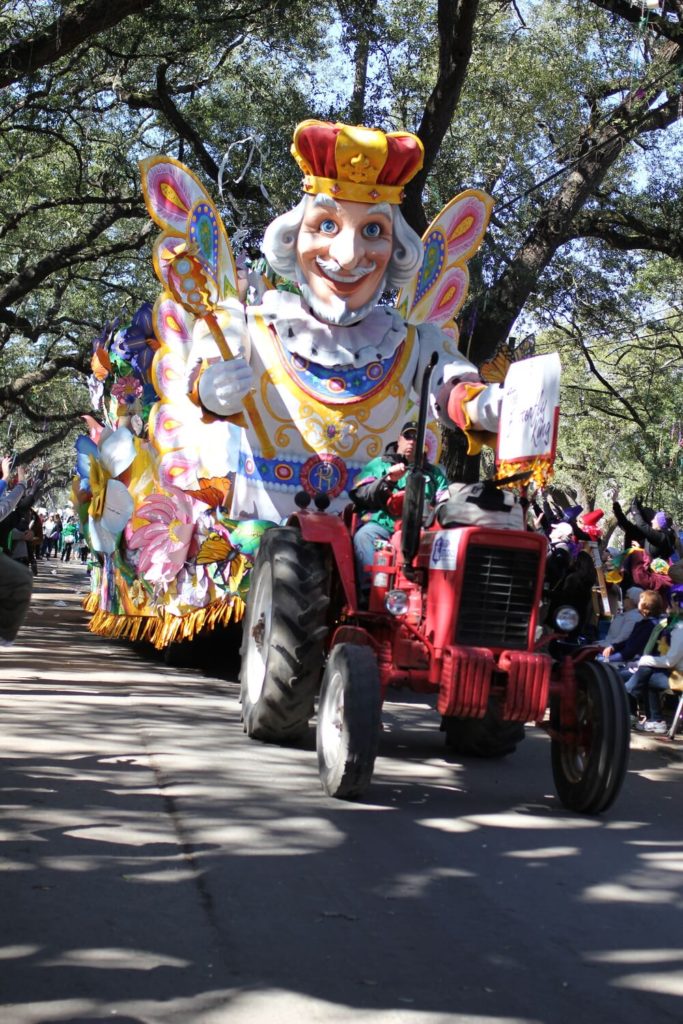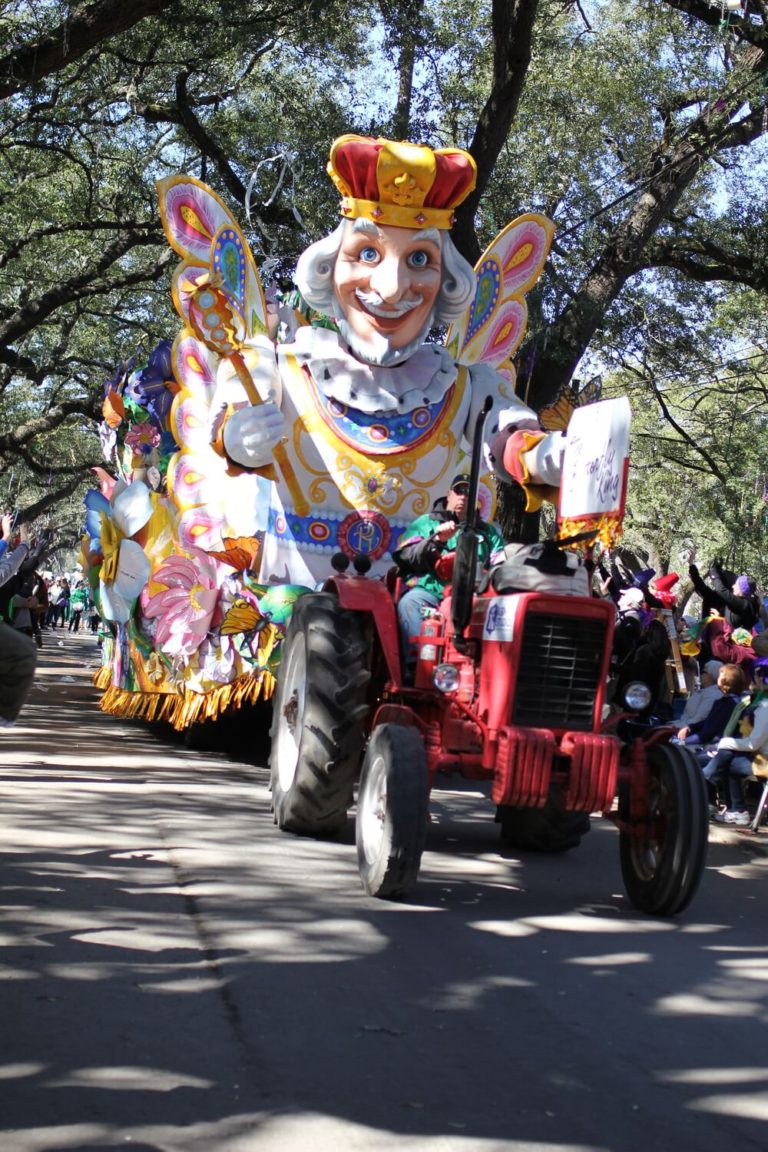 And then, as I easily as I had fallen into the habit of taking New Orleans and Mardi Gras for granted, Katrina happened and threatened to take it all away. Suddenly people around the country opined whether or not New Orleans should be rebuilt, and whether our home should still exist.
By Mardi Gras 2006, those of us who were back were ready for some normalcy, and to celebrate being home. And celebrate, we did. That year, on the Sunday before Carnival, as the krewes rolled one after another down St. Charles, the air was electric. New Orleans was coming back, and no matter what anyone said, this joie de vivre could not be taken away from us. Filled with local pride, that was the year many New Orleanians, myself included, were reminded of just how special our home and this experience is. My Carnival spirit was renewed.
Growing up going to New Orleans parades, I always knew that Mardi Gras was more than the bawdy "beads, booze and boobs" culture that outsiders think it is. Mardi Gras is a time of creativity, a time of togetherness and a time of celebration. It was never a question that I would bring my own children and expose them (pardon the cliche, even if it's true) to the greatest free show on earth. There is nowhere else in the country where they can be exposed to so much organic and often spontaneous displays of art, music, pageantry (and the occasional satire) all at once. Sure, this is a great time of year to travel, since kids are off school, but unless you're traveling to Rio, there's nowhere else that can give you a one stop shop in cultural experiences like the one taking place in our own backyard.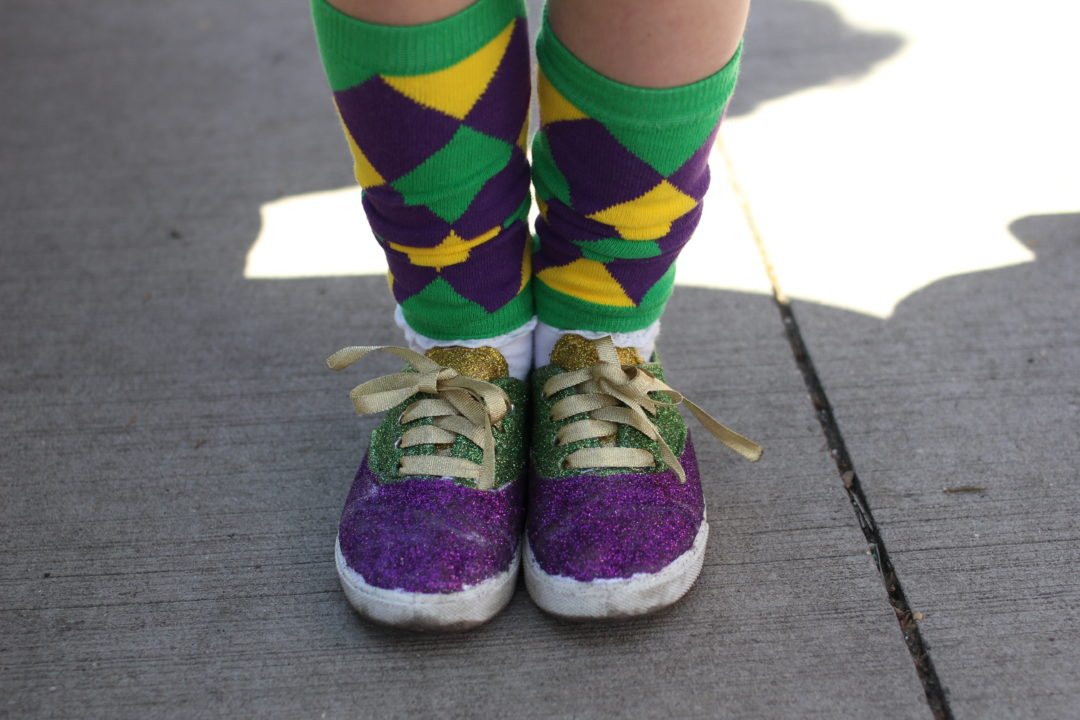 Because I am a NOLA or nothing parade girl, I'm perplexed when I hear of people asking about the "family friendly" parades on the Northshore, as if New Orleans' parades are not for families. Wherever we stand, be it Magazine Street, Napoleon Ave or St.Charles Ave., we are surrounded by families with children playing in the street before the parade, wild with excitement over the bounty of throws. As we walk along the avenue on Mardi Gras day, we run into family and friends, and celebrate with friends who are like family.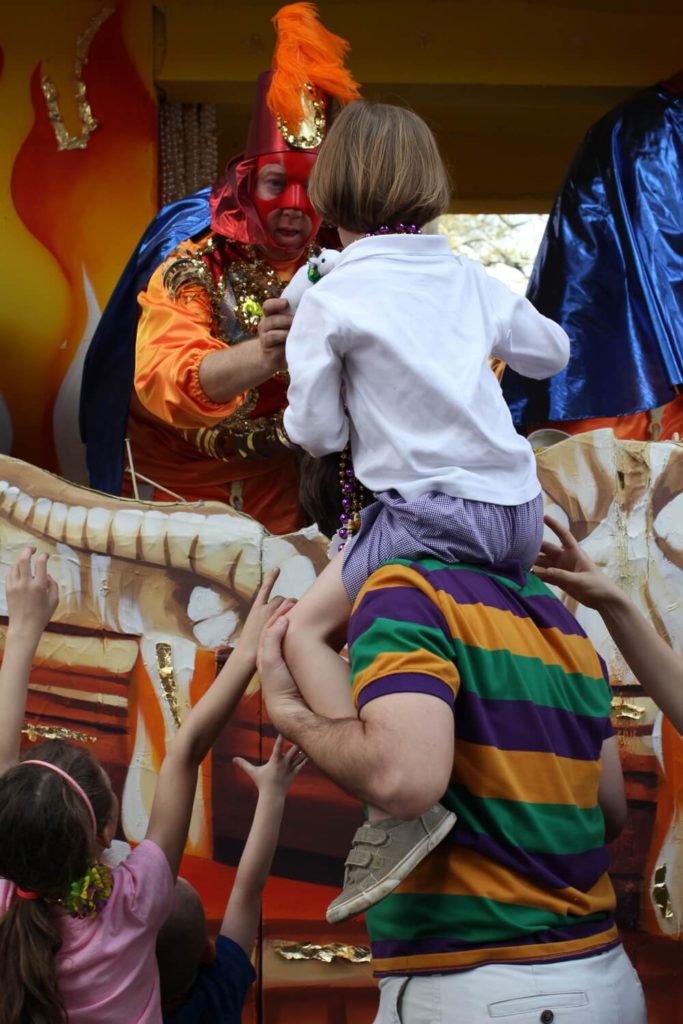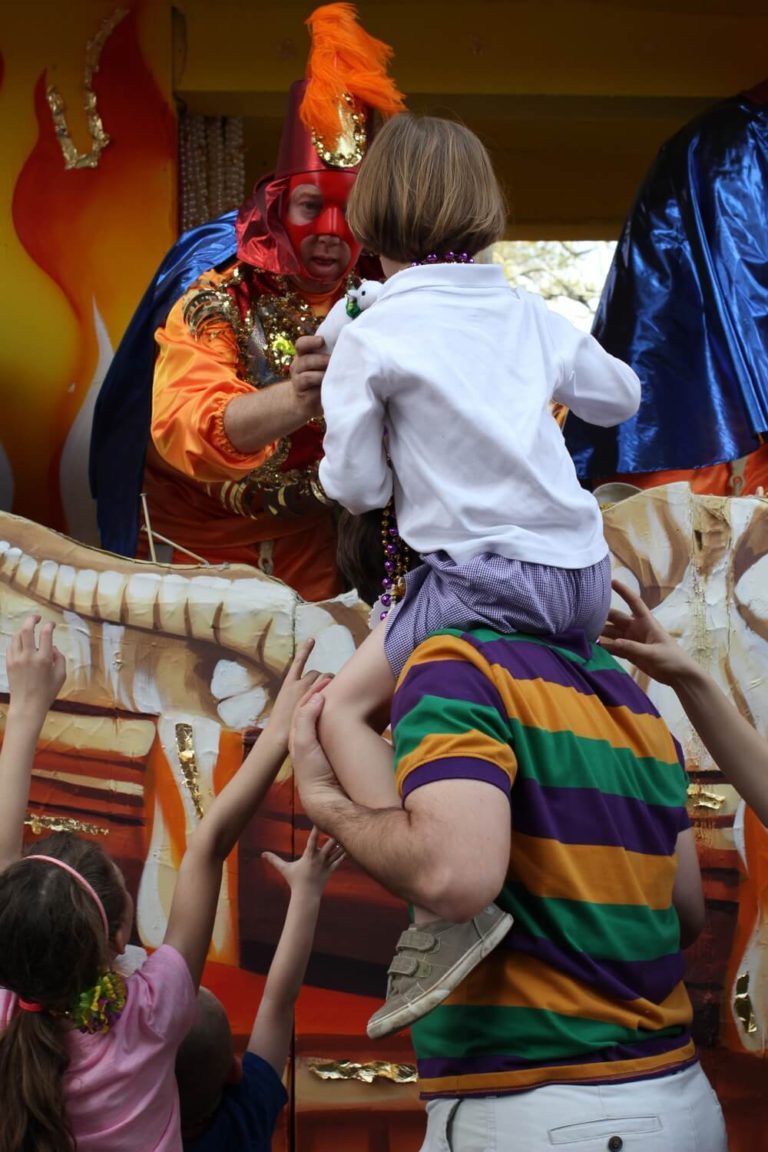 My children have all been on the parade route at three to four months old, snug in a baby carrier. They grow up dancing to the bands and wishing desperately for their own pair of majorette boots. They've been the lucky recipients of Muses shoes, Nyx purses and Iris sunglasses. Most importantly, however, they know that for two weeks every year, their hometown slows down for a little bit and takes the time to celebrate life, art and the unique culture that makes this our home.
The following two tabs change content below.
Aimee
Hi, I'm Aimée, the Special Projects Coordinator for Northshore Parent. If there's a fun giveaway, a kids' clothing review, or a special event, there's a good chance that I'm responsible. I'm a lifelong resident of St. Tammany (except for time at LSU for undergrad and law school) and a mom to 3 little ones, ages 6, 6 (yes, they are twins, and no, they are not identical) and 2. Thanks for reading Northshore Parent and being a part of our community.