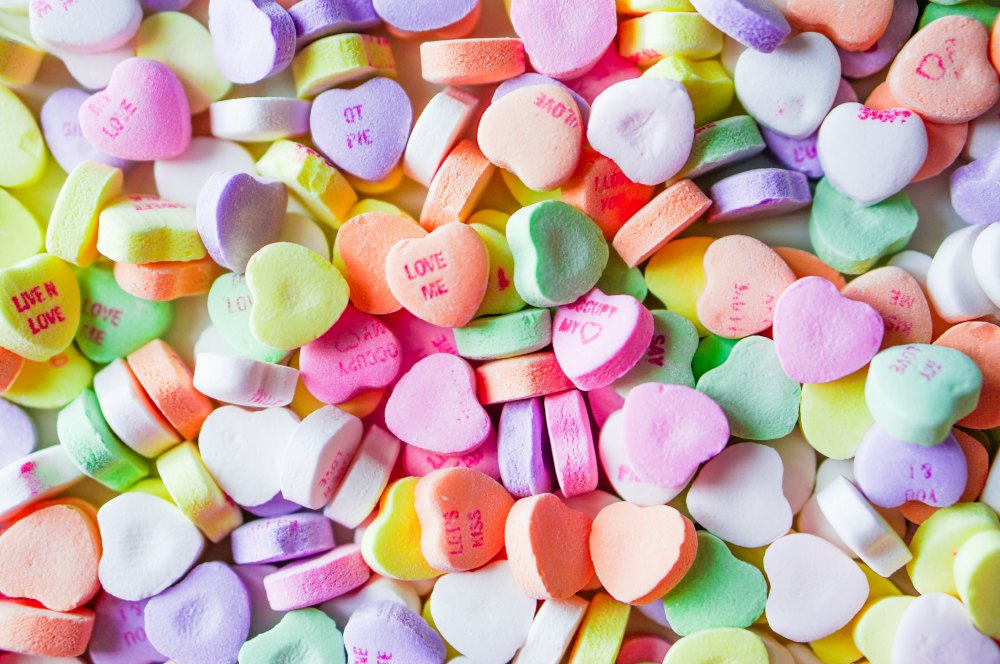 Every month we like to help clear away the stress and give you one fun activity to do each day. Here's our list for February. As always, the number next to the event is the date and will note any activity that is free.
Hit the Slidell Library for their 10:30AM playdate for preschoolers and toddlers.
Head back to the Slidell Library for Family Storytime at 6:30PM.
Head to Abita Springs and try your hand at a game of BINGO! Rates vary based on the age of the player. The fun starts at 6:30PM.
We don't usually share events that require advance registration, but this one is just too cute! Both the Slidell and the Covington Library are hosting "tailgate" parties. Children with get cardboard trucks to decorate, they'll eat snacks, and they'll watch a short movie. You can register here for Slidell at 10AM or here for Causeway at 2PM. If you don't get into either of those, Barnes and Noble is also doing a Disney-themed storytime at 11AM that looks like it will be pretty fun too.
We hear there's a big game on today. Watch with friends. Or ignore it and pop in a fun movie and enjoy it with the family. 
Go visit the Tube Zone at Church of the King in Mandeville. It's open 11AM-2PM and it's free for the kiddos.
The Covington Library will be hosting Exploration Express from 3-5PM. This month's theme is teeth and kids will get to view a variety of animal teeth borrowed from the Zoomobile. No food will be served.
Today head to the South Slidell Library for a Mardi Gras Craft Making Event. Kids will receive a short lesson about Mardi Gras and will then create a craft. Event is open from 4-6PM. No food will be served.
Stop by the Abita Library any time between 10AM and 5:30PM and make your own Valentine! Stay as long or as little as you want–no registration required.
Head to Barnes and Noble at 11AM for a Valentine-themed storytime. Featured titles are The Secret Life of Squirrels and Valentine's Day is Cool.
It's a full day of parades today in Slidell. Bilge and Olympus run back to back starting at noon on the traditional Slidell route. That night at 7PM walking parade Mona Lisa Moonpie will march through the street of Old Towne starting at 7PM. Please see our parade guide for more information on routes and krewes.
Back to Slidell today for two more parades! Slidellians and Perseus run back to back starting at 1PM.
Hang out with the family and make a Mardi Gras themed craft. You could make this cute handprint craft, or build your own shoe box float!
In honor of Valentine's Day, Barnes and Noble is hosting a Sweets Storytime. Head over at 10:30AM for a reading of Little Pea and Whopper Cake.
Playdate for toddlers at the Library today! 10AM at Covington or 10:30 at Slidell. Take your little one and go have a good time!
 Go pick up a king cake. Not sure where to pick one up? Here are some good ones to try or you could use our recipe and make your own!
BIG parade night tonight. Krewe of Omega in Hammond is their big parade of the year and rolls at 6:30PM. Meanwhile, in Mandeville Krewe of Eve rolls at 7PM–on of only two Mandeville parades.
Krewe of Push Mow rides in Abita Springs at 11AM. This is a GREAT parade for those with small children. While I'm biased towards this parade, there's also a dog parade in Olde Towne Slidell at 10AM and a boat parade in Madisonville at 1PM. And two more parades at night. Go see our schedule for all the details.
Krewe of Dionysus rides in Slidell at 1PM.
It's President's Day. Take a minute to talk to your child about our current president and about presidents gone by. I love this cute craft from No Time for Flashcards if you want a quick and easy activity too.
Today Barnes and Noble hosts Black History Month Storytime. Join them as they read This Jazz Man and We March.
Did you know we have a whole activity packet for Mardi Gras? Download it and do some coloring or an activity sheet.
Playdate for Preschoolers and Toddlers happening today! 10AM at the Mandeville Branch and 10:30AM at South Slidell.
Krewe of Selene rides in Slidell at 6:30PM and Krewe of Orpeus rides at 7PM in Mandeville.
Happy Birthday, Dr. Suess! Storytime is happening today at Barnes and Noble. If you decide to head into the city with your kids for the parades, you might want to download our packing list before you go.
It's a pretty decadent month so this is a great day to take a walk and clear your head. My favorite choice for this is always the Tammany Trace which is close no matter where in the parish you are.
Happy Lundi Gras! I always take this day to rest, but you could also head over to Music and Movement for Young Children at the Causeway Library starting at 10AM.
Happy Mardi Gras! There are parades almost all day in New Orleans and Metairie and most of the morning in downtown Covington. You could also try the Mardi Gras Celebration at the Children's Discovery Center in Hammond or Mardi Gras Storytime at Barnes and Noble at 10:30AM. No matter what, have fun!
The following two tabs change content below.
Hi, I'm Katy. Mom to four sweet boys ages 10, 6, 6, and 5. It's a loud, messy, chaotic life. I love connecting with other parents and am so glad you stopped by today!