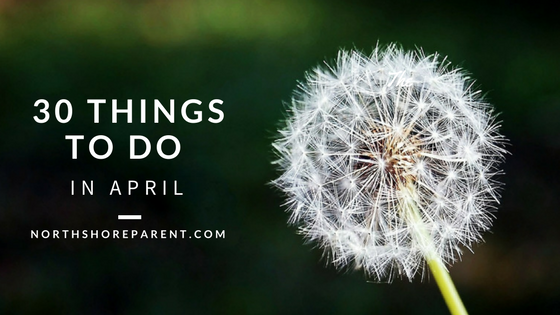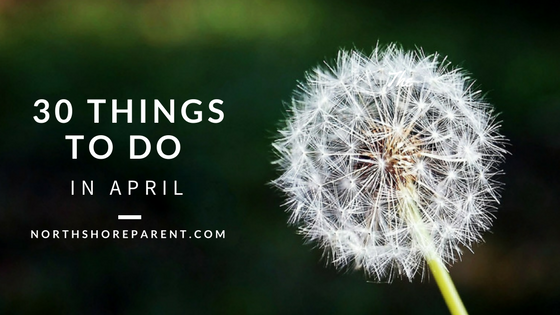 Looking for fun on the Northshore? We got a great list for the month of April. Like always, the number represents the date and we try to mark free events whenever possible.
Remember, these lists are correct to the best of our abilities. We recommend double-checking with the location before heading out to make sure the details haven't changed since this list was published.
Tuba Skinny is playing at the Dew Drop Jazz Hall tonight. Bring some lawn chairs and sit outside listening while the kids run around. Cost is $10/adult. Children are free.
Head to Slidell for the Bayou Jam Concert featuring Audio Beach in Heritage Park. FREE.
Drive out to Mrs. Heather's and pick some strawberries.
Check out the tubes at Church of the King for a free, fun play day. FREE.
Today the Slidell Branch of the Library is hosting a playdate for toddlers and preschoolers. Go hear a story and enjoys some songs. FREE.
Go hear Harvey Jesus and Fire at Rockin the Rails at the Covington Trailhead. Concert starts at 5:30PM. FREE.
Mandeville Live is happening at the Mandeville Trailhead. Tonight's act is Tyler Kinchen and the Right Pieces. FREE
Mandeville Easter at the Market it today! There will be games, prizes, crafts, the Mande Milkshakers, live music, and Elmer's candy. Event is 10AM-12:30PM. FREE  For our Tangipahoa readers Easter Eggstravaganza is happening from 10AM-Noon at Hammond Square Mall.
If you haven't been, the Ponchatoula Strawberry Festival is happening this weekend.Head on out for the biggest free festival in the nation. 
Head out with the kids and grab a snowball! Which stand is your favorite? We're working on updating our list of best places to grab a snowball on the Northshore.
It's Family Game Night for ages 5 and up at the Mandeville Library. 4:30PM.
It's Spring Crafternoon for age five and up at the South Slidell Library. They'll be making bird feeders with pinecones and peanut butter. 4-6PM.
It's a great day to head to Covington for Rocking the Rails. Concert starts at 5PM at the Covington Trailhead. Tonight's act is the Zion Harmonizers.
It's Good Friday, which for a lot of south Louisiana means a crawfish boil. Find something delicious to eat and enjoy this great spring weekend.
NORTHSHORE PARENT EASTER EGG HUNT benefiting Northshore Families Helping Families is today from 10AM-Noon. Tickets available here.
Easter Sunday. A good day to stay home and enjoy your family.
It's Maker Monday at the Mandeville Branch of the Library. Stop by any time 9AM-8PM to create something with the library's craft supplies. FREE
Today the Mandeville Library is hosting a Word Winder game for Families with children 5 and up. Families compete against each other to see who can find the most words in a giant word search. 2-3PM. FREE
Playdate for Toddlers and Preschoolers happens today at the Slidell Library. Go hear some stories and have some fun. 10:30-11:30AM. FREE
Thursdays in April mean Rockin on the Rails! The Covington Trailhead is the place to be at 5PM. This week's act is Luther Kent. FREE
Tonight we've got Mandeville Live happening at the Mandeville Trailhead. Tonight's act is Amanda Shaw. The fun starts at 6:30PM. FREE
In downtown Covington the Antiques and Uniques Festival is happening. From 10AM-5PM there will vendors at the trailhead selling 

antique, vintage items and high end crafts. There will be food, music, live auctions, and appraisals. FREE

Busker Fest is happening today in Abita Springs. Live music from the streets of New Orleans from 11:30AM-7PM. Abita Trailhead. FREE.
Take a walk outside–Northlake Nature Center has some great trails for families to explore.
Hit the playground. We've got so many great playgrounds on the Northshore and they're always adding new features. Go visit one you haven't before.
Take a bike ride with the family. Longer days mean more time to use the trace.
It's the last Rockin' on the Rails Concert of the series.Get on down to the Covington Trailhead for 5PM and hear Deacon John and the Ivories play–should be a great show! FREE
Tonight 90 Degrees West plays at the Mandeville Trailhead for Mandeville Live. Show starts at 6:30PM. FREE
It's a public day at Liuzza Land in Amite. Take the kids for some fun and strawberry picking.
It's a great day for a road trip. Stennis Space Center is open 9AM-4PM. You can read more about Stennis in this post on MS Gulf Coast Parent.
The following two tabs change content below.
Hi, I'm Katy. Mom to four sweet boys ages 10, 6, 6, and 5. It's a loud, messy, chaotic life. I love connecting with other parents and am so glad you stopped by today!