South Louisiana is known for a wide variety of delicious food: muffalettas, boiled crawfish, grilled oysters, po boys of all varieties, and more. This time of year, however, we are generally focused on just one of our favorites: king cake! (we will soon flip over to crawfish). Long-time, family-owned grocery store, Acquistapace's in Covington has taken our king cake obsession, swirled it with another south Louisiana favored food and come up with one delicious result: The Queen Cake.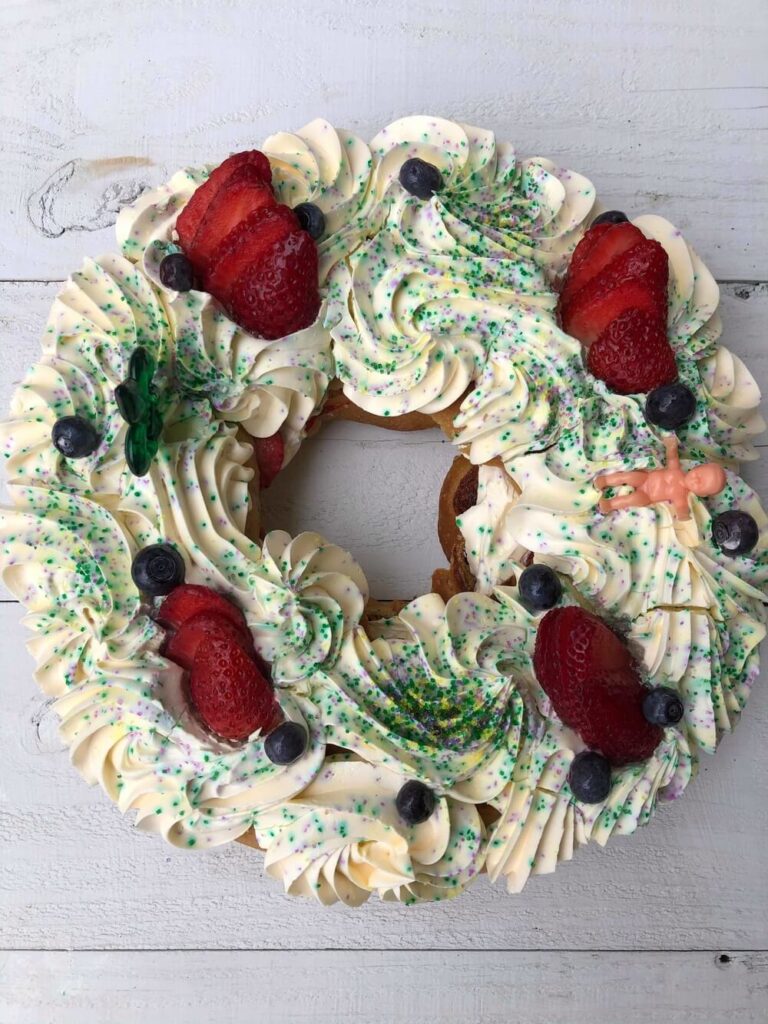 Queen Cake is similar to a berry chantilly cake. It has strawberries and mascarpone cream cheese sandwiched between layers of cake and then it's topped with even more berries, more mascarpone and whipped cream. In stead of vanilla cake, however, this one features king cake! There are hints of cinnamon throughout the cake and granulated sugar is sprinkled on top.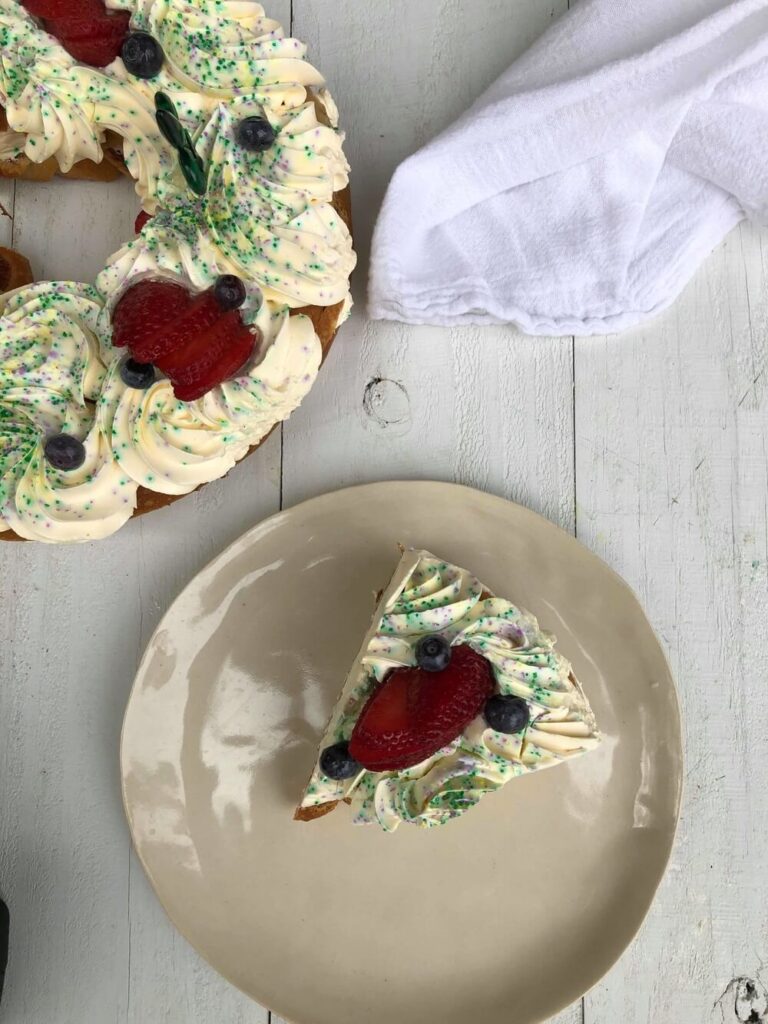 It's not surprising this treat is found at Acquistapace's deep in the heart of Covington. Acquistapace's has been part of the Covington community since 1963 and they know what their audience likes! They are probably best known for their beer, wine, and spirits selection, but they have a few other tricks up their sleeve–like this cake! Personally I love their meat prices and am sure to pick something up whenever I'm in the neighborhood. As a family-owned grocery store with deep roots in the community, they know what their customers like! This time of year you can find their store full of their king cakes but also full of king cakes from all over the area including a number of bakery cakes produced on the south shore like Caluda's and Haydel's.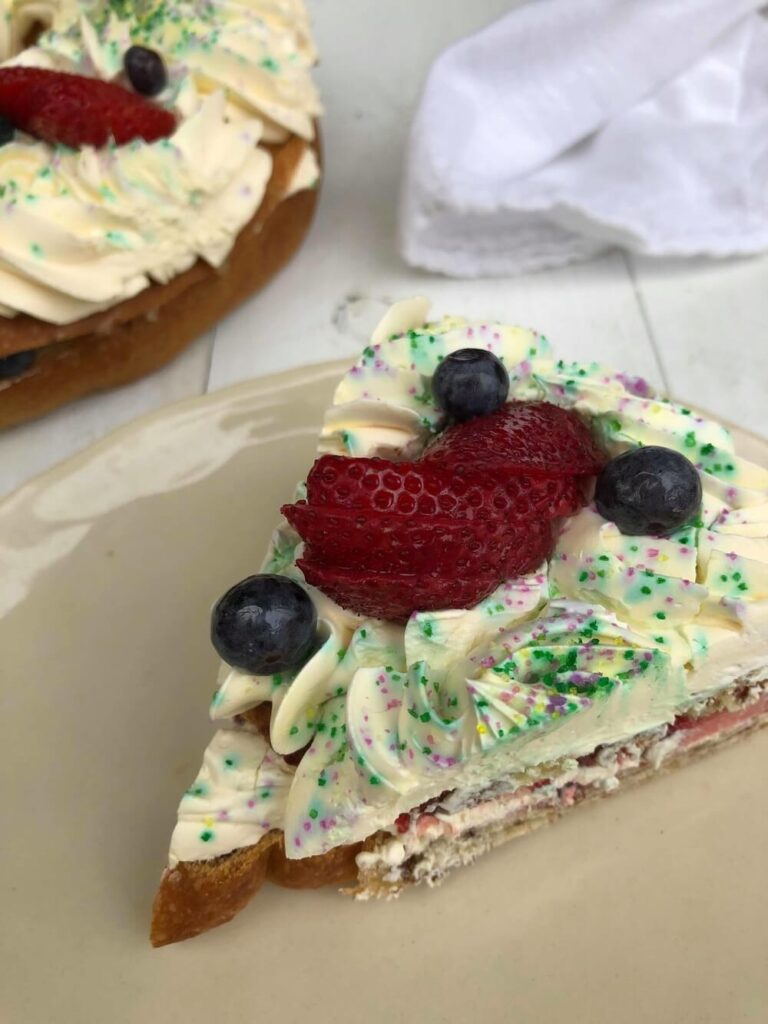 So go ahead and do yourself a favor before the season is over–run over to Acquistapaces and pick up a Queen's Cake. That little taste of strawberry will have you ready for spring!
Do you love king cake? We have a guide to all the king cake on the Northshore right here.
The following two tabs change content below.
Hi, I'm Katy. Mom to four sweet boys ages 10, 6, 6, and 5. It's a loud, messy, chaotic life. I love connecting with other parents and am so glad you stopped by today!