As I continue my new mission to spend this Mardi Gras season trying out the Mardi Gras cocktails offered across the north shore, I dropped by Lighthouse Pizza & Daiquiris.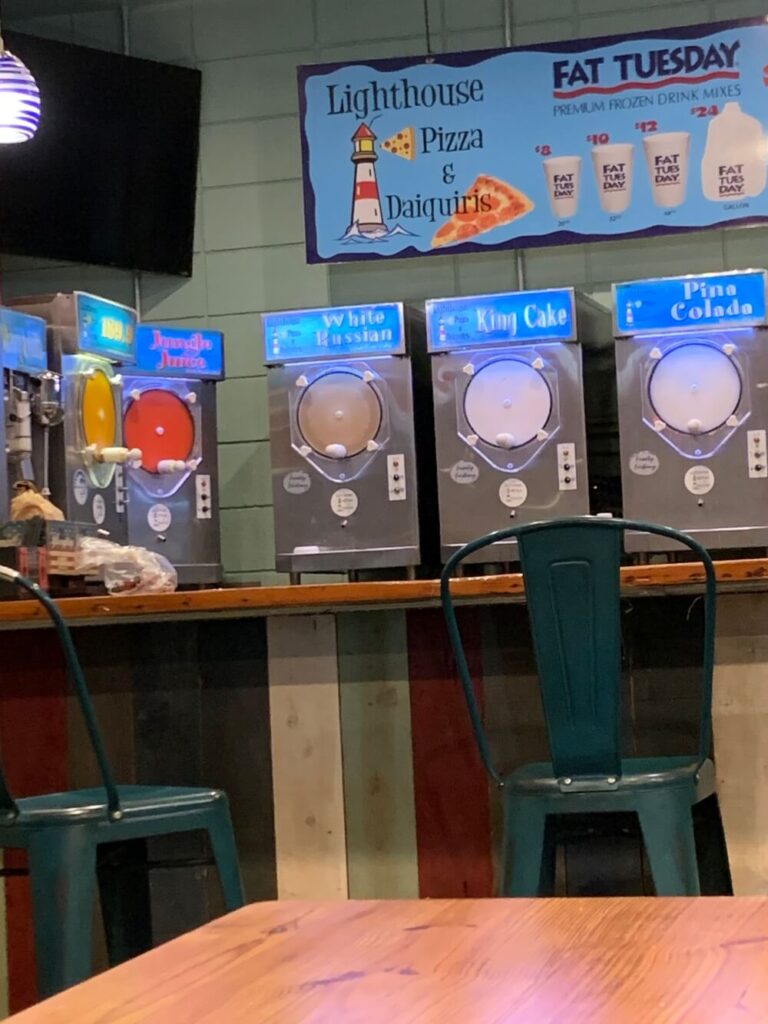 After passing by the little Madisonville shop many times, I decided to give it a try. There was only one other family there when my husband and I went, but there was a steady flow of customers for takeout. I took it as a good sign!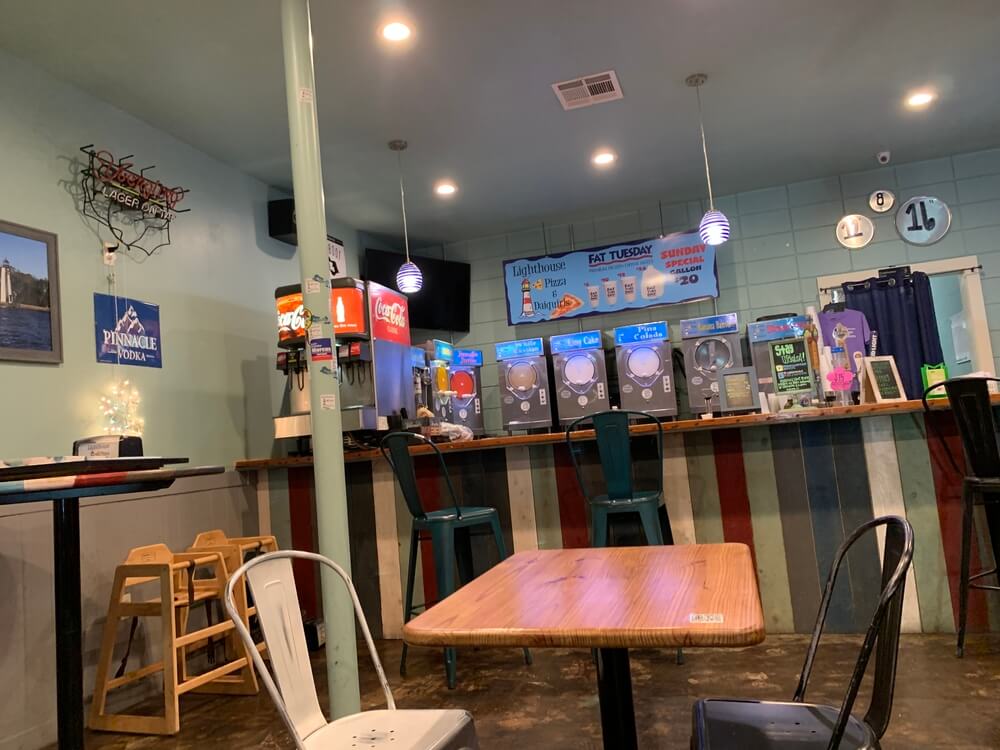 While they offer several drinks, their Mardi Gras offering is a king cake daiquiri. And while I must admit that I rarely drink daiquiris anymore because I find them all a bit too sweet, I was pleasantly surprised by this one. It was actually a pretty enjoyable drink and I initially thought it had a great king cake taste. After a bit, though, it reminded me more of wedding cake with a bit of a king cake after taste. Not too shabby in the flavor department if you ask me!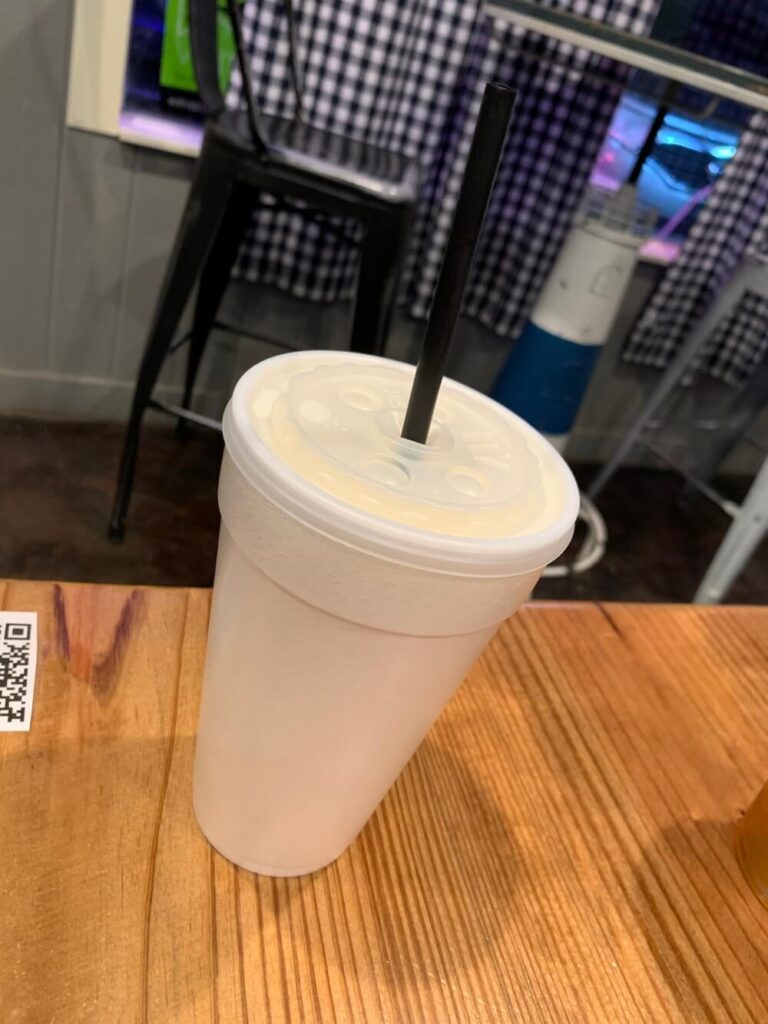 If you're in the mood for a no frills drink, a daiquiri to go, or to dine in, I definitely give the king cake daiquiri at Lighthouse Pizza & Daiquiris a thumbs up. And while you're there, order up some eggplant sticks. These French-fry-sized sticks are hard to put down!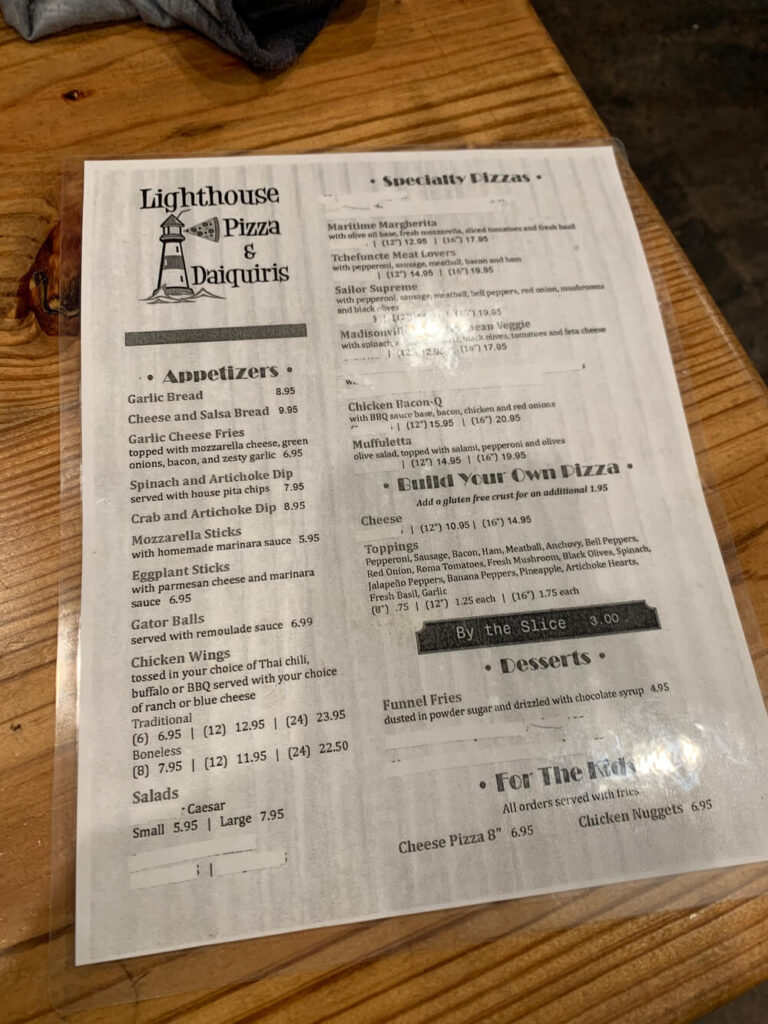 Stay tuned for our next Carnival in a Cup series and laissez les bon temps rouler!
The following two tabs change content below.
Latest posts by Amanda Jones (see all)