As I continue my new mission to spend this Mardi Gras season trying out the Mardi Gras cocktails offered across the north shore, I stopped by Bistro Byronz. Twice.
I heard there was an extensive menu and I wanted to make sure to try out a few of the options with my friends. We didn't get to try all eight Mardi Gras cocktails, but here are our thoughts on the ones we did try.
The King Cake-tini was delicious! However, there wasn't much of a king cake taste to it, but it was creamy goodness nonetheless and definitely something of which I could have more than one.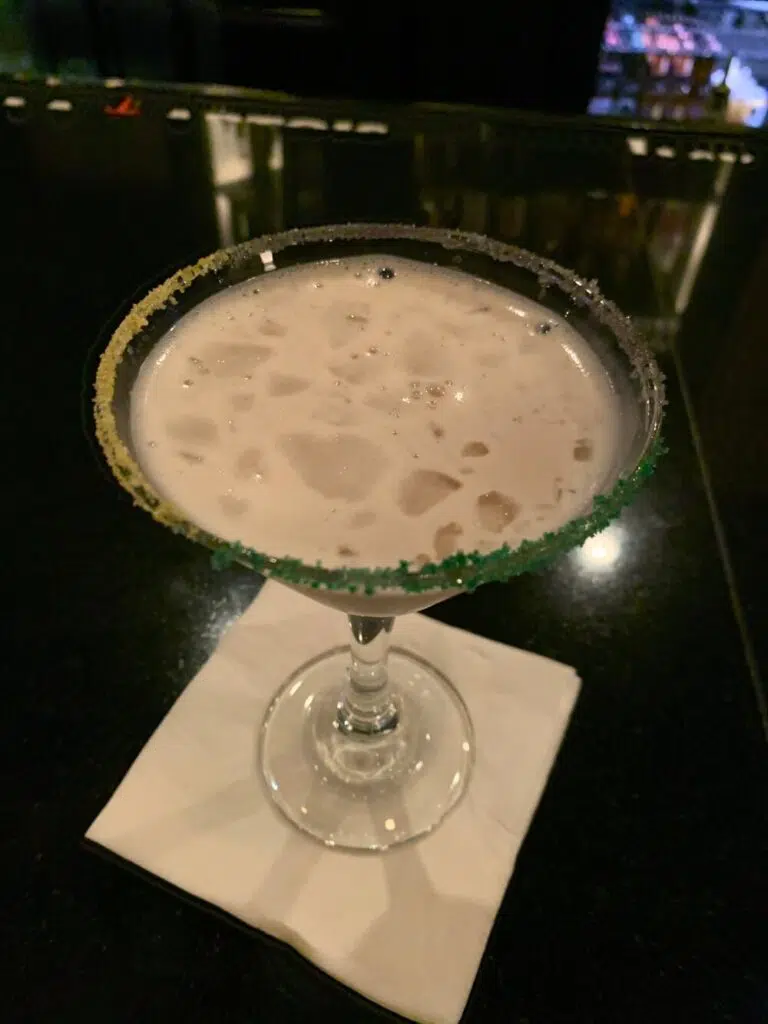 The Throw Me Back, Mister had me very afraid when I read the ingredients. It's Fireball, vodka and rum all in a tiny little cup. It sounded like a hangover waiting to happen, but we were all pleasantly surprised with this very tasty treat and the Fireball gave it that extra cinnamony kick. It was like having dessert.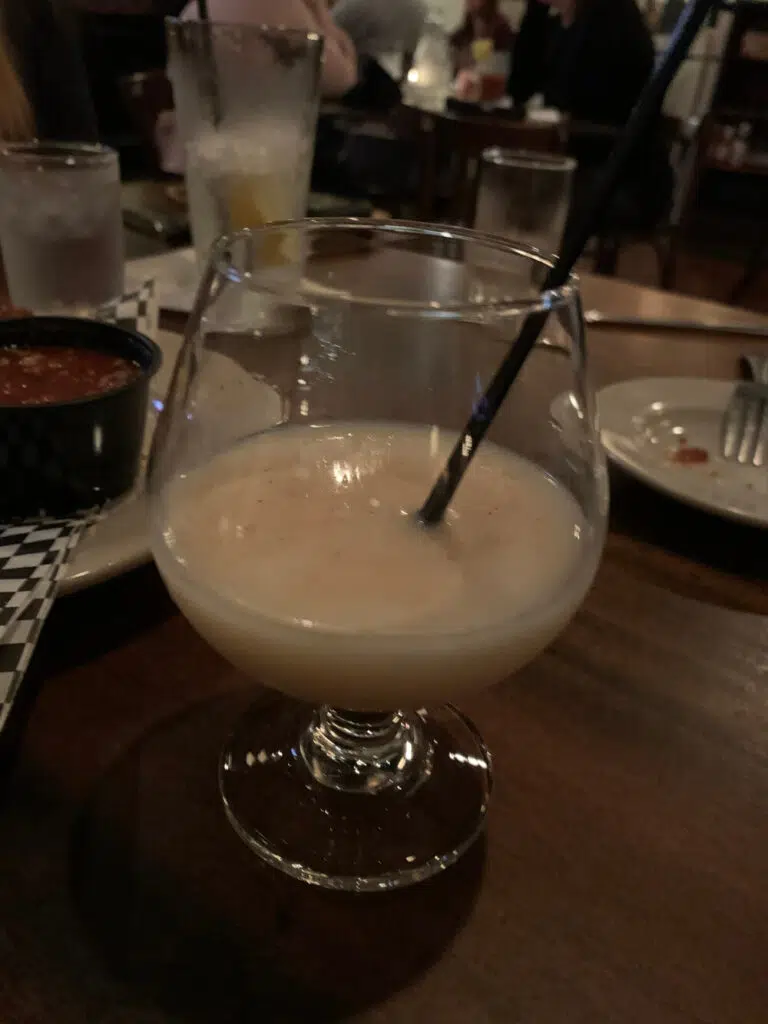 On our second visit, my friends and I tried the Moon Pie Martini and you don't have to like moon pies to enjoy this drink. It's a creamy, milky drink that includes Godiva Dark Chocolate liqueur and a chocolate and graham cracker rim. What's not to like?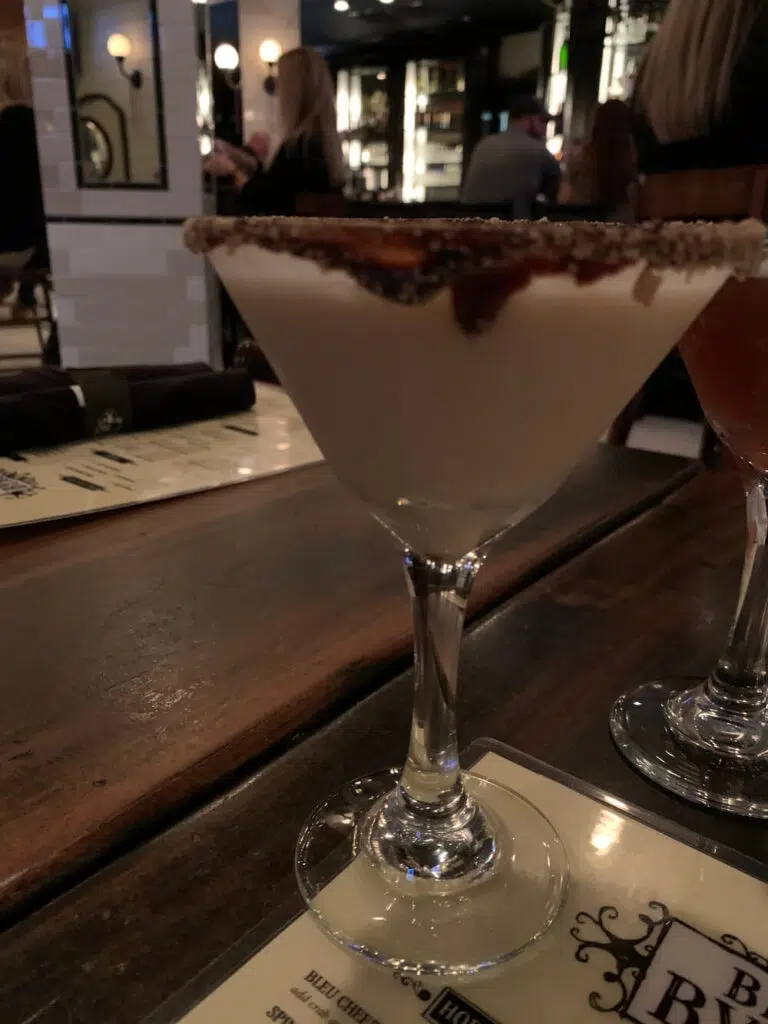 The Razzmatazz Lemon Drop was a refreshing drink served in a martini glass. The lemon was actually very faint and it had a stronger cranberry-like flavor, although cranberry isn't one of the ingredients listed.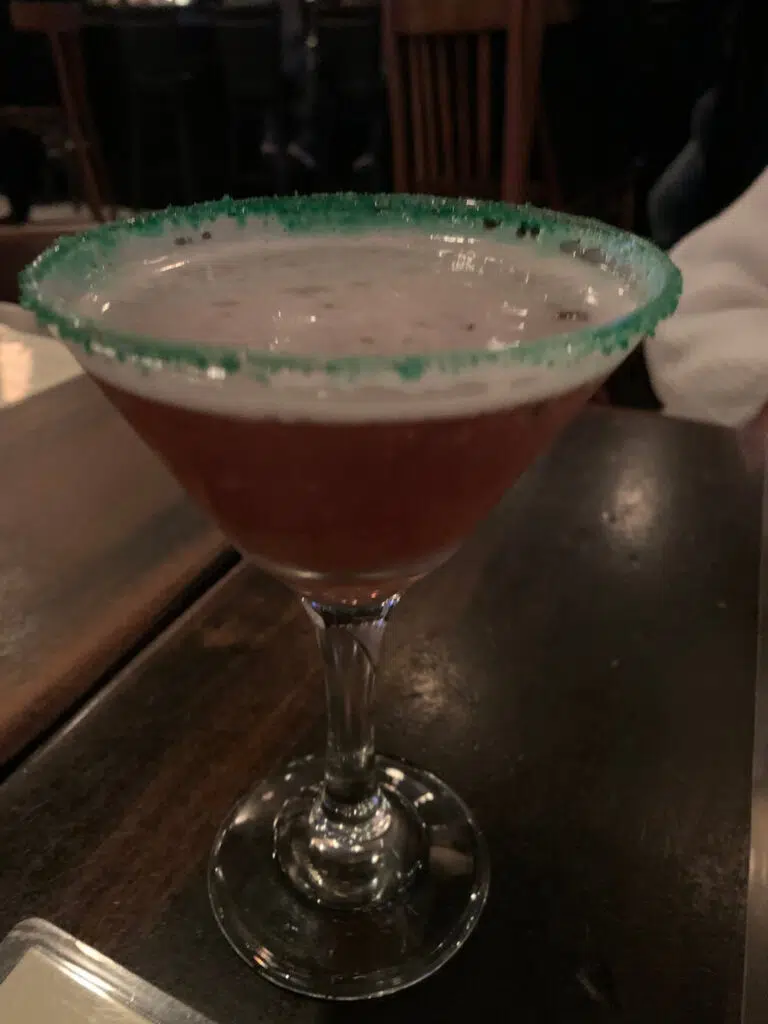 Finally, I dared to try the King's Cup – king cake vodka, sour mix and orange juice. Admittedly, I didn't pay attention that it was king cake vodka when I ordered it so I was quite surprised at the icing flavor in my first sip, followed by the full king cake flavored aftertaste. Combining that with orange juice sounds like a disaster, but it actually wasn't that bad. It definitely had a Mardi Gras flavor and I wouldn't be opposed to trying it again.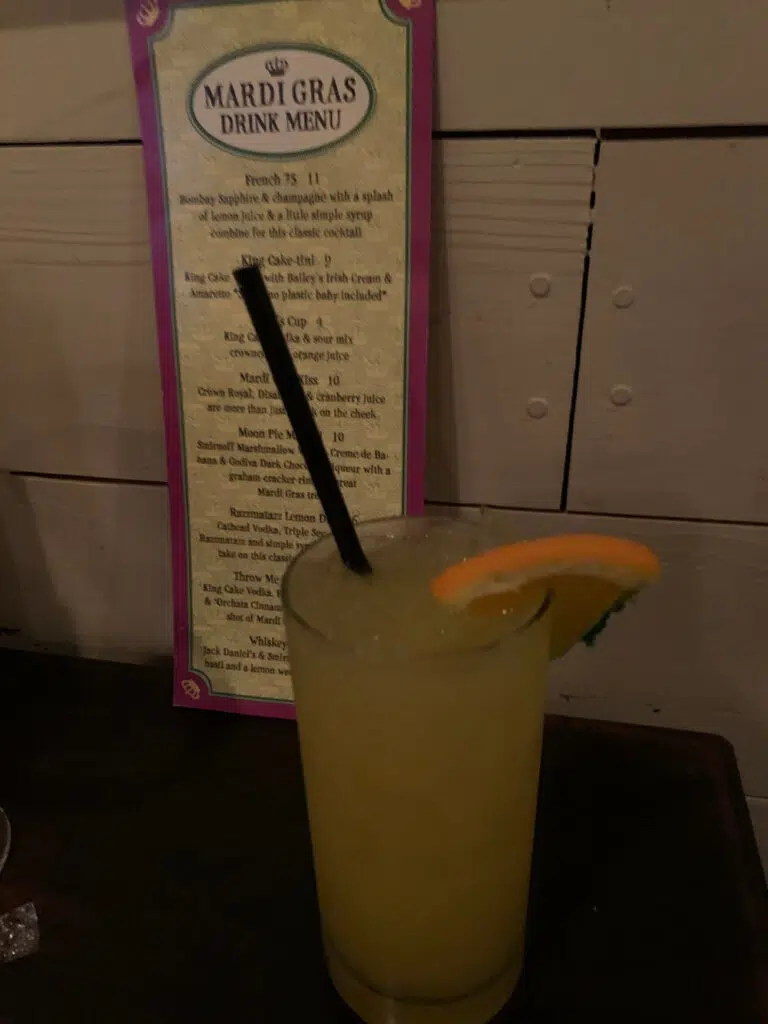 However, there are three more drinks on the menu that we didn't get to, so if you get to try out the French 75, Mardi Gras Kiss or the Whiskey Queen, let us know what you think.
Stay tuned for our next Carnival in a Cup series and laissez les bon temps rouler!
The following two tabs change content below.
Latest posts by Amanda Jones (see all)