As I continue my mission to spend this Mardi Gras season trying out the Mardi Gras cocktails offered across the north shore, my friends and I checked out Reginellis and the Lakehouse this week, each with just one Mardi Gras drink on the menu.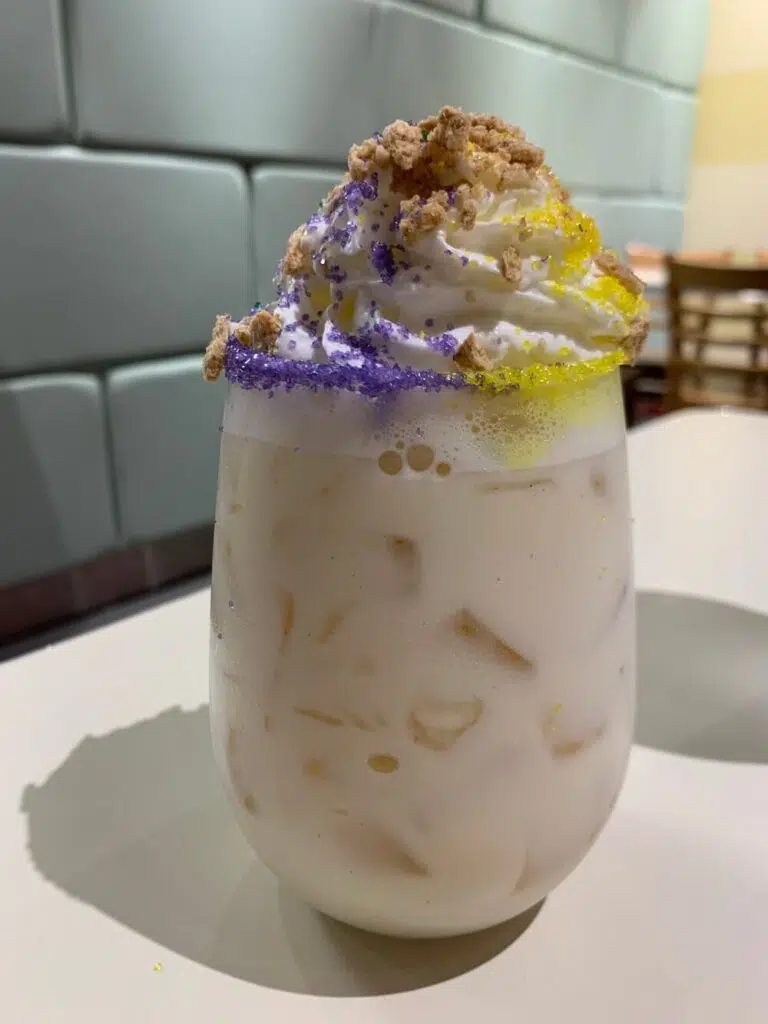 First up was the King Cake Cocktail at Reginellis. With Fireball, Rumchatta, whip cream and cinnamon crumbles, it was like Mardi Gras in my mouth. This drink was definitely my favorite of all of the places I've checked out so far. And their cauliflower pizza is just an added bonus.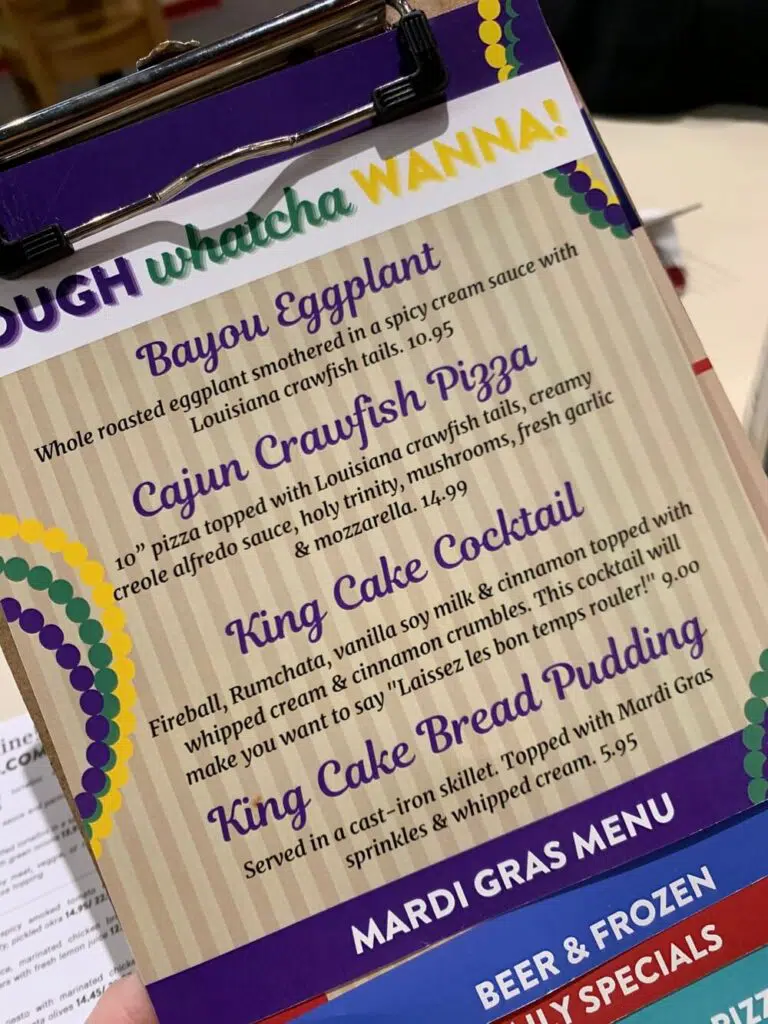 Later in the week, we stopped by the bar and patio at the Lakehouse and hung out by the toasty fire. With its family-style outdoor seating, it's a great place to meet new people. We chatted with some fun couples in town for their anniversary while sipping our Fat Tuesday.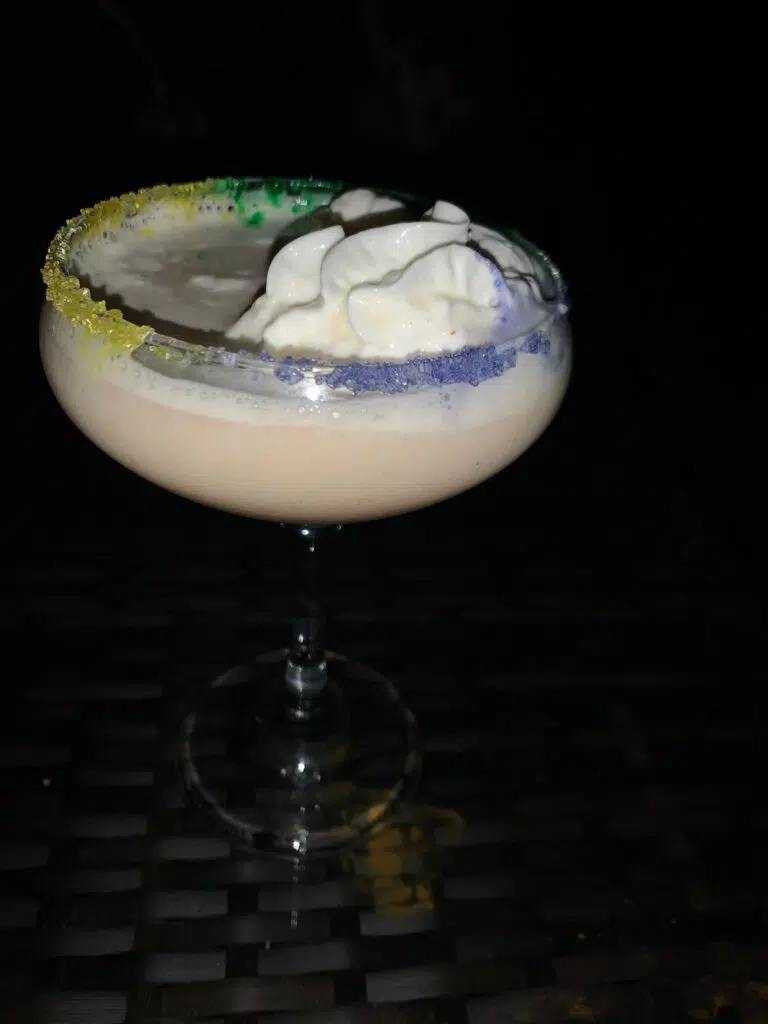 The Fat Tuesday presentation is on point with a king cake baby that sat on a "raft of whipped cream," as my friend called it. (Of course, mine took a dive as soon as I lifted the glass.) It was a creamy martini with a faint hint of cinnamon. But I have to say, I enjoyed their espresso martini a bit more.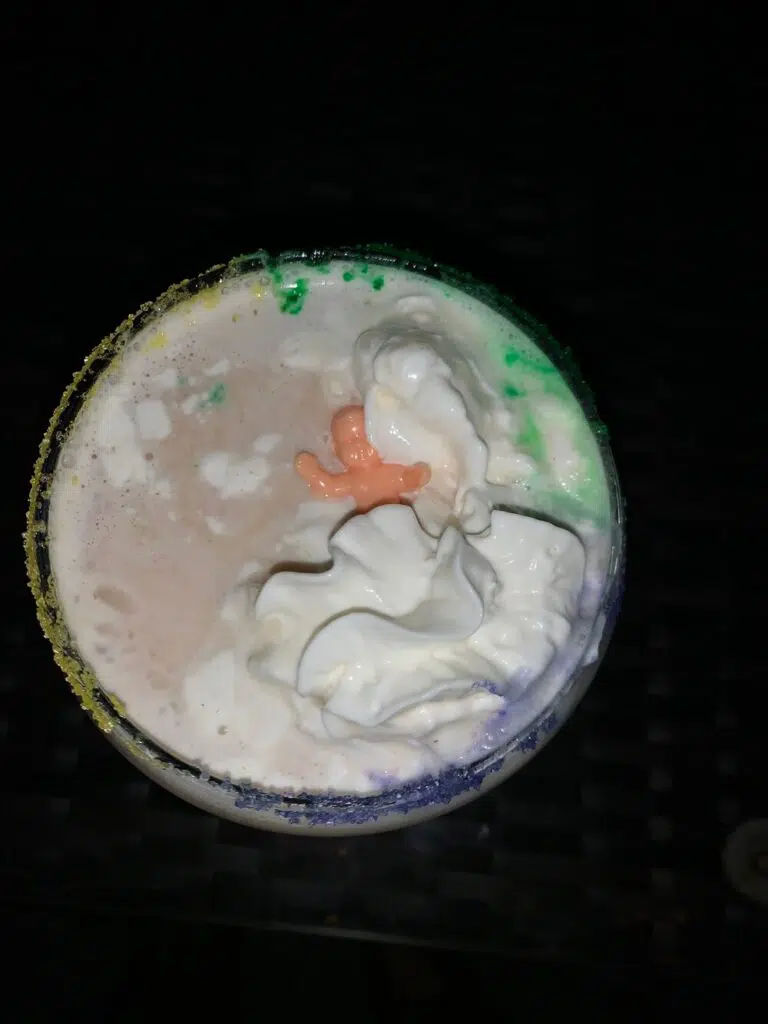 Stay tuned for our next Carnival in a Cup series and until then, laissez les bon temps rouler!
The following two tabs change content below.
Latest posts by Amanda Jones (see all)