Ballet Apetrei, St. Tammany's own resident ballet company, is celebrating the 30th anniversary of delighting local audiences with the holiday classic ballet, The Nutcracker. Performances are this weekend at Mandeville High School, with shows on Friday Nov 30 at 7pm and on Saturday, December 1 at 2pm and 7pm. Tickets are on sale at the Pineapple Gallery in Mandeville from 10 a.m. to 5 p.m. All tickets will be sold by seat number and range in price from $10-$35. Based on availability, tickets will also be sold at the door.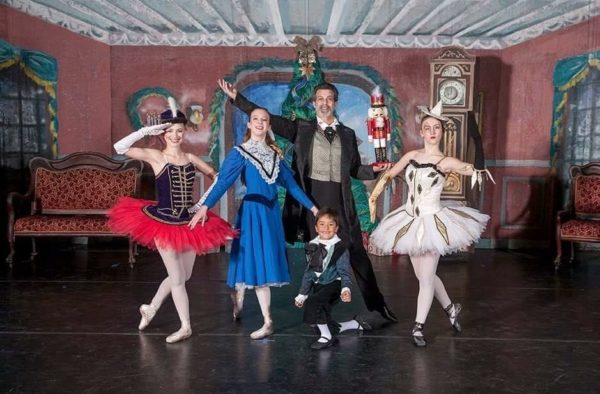 Under the artistic direction of Kelly Fortier, Ballet Apetrei, is the only non-profit, pre-professional ballet company in western St. Tammany and the only full length Nutcracker performance on the Northshore.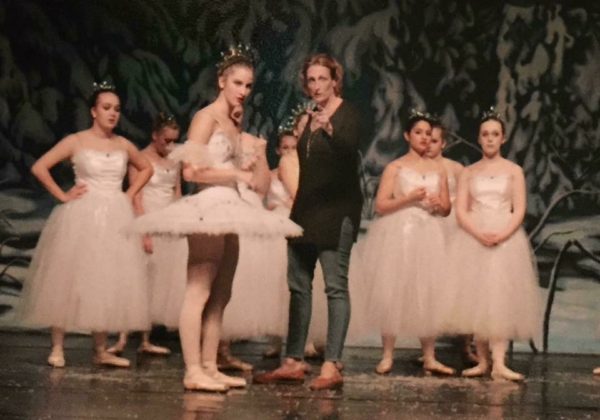 Many principal roles are played by the members of the Ballet Apetrei company, with other roles played by younger ballet students who audition for the roles and are often receiving training at the Apetrei Dancenter in Mandeville. 
This year's anniversary performance includes 3 guest artists. Lindsey Fitzmorris Salvadalena, a Ballet Apetrei alum, who is currently serving as as artistic director at Bay Area Ballet Conservatory in California will be dancing the role of the Sugar Plum Fairy.  New Orleans Native Donovan Davis will be playing the roles of the Nutcracker and the Cavalier. Donovan, who is a company artist with the Marigny Opera Ballet, has also choreographed a new battle scene for the 30th anniversary performances. Howard Merlin, the costume shop and footwear coordinator for Boston Ballet will return in the role of Herr Drosselmeyer, Clara's uncle.
The role of the Snow Queen is shared by Ballet Apetrei company members Ellen Breaux and Emily Farrow.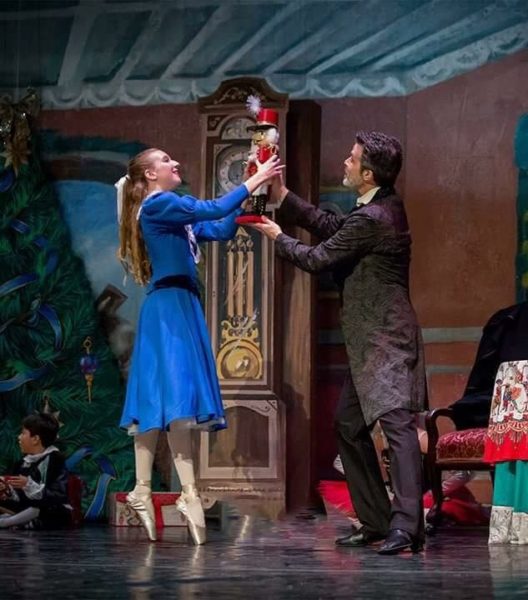 Ballet Apetrei's studio is also home to the Artwalk by Kelly Fortier. This ever-changing gallery showcases artists, many of whom are local, while inspiring dancers by surrounding them with art. The ArtWalk will have the opening reception for its newest exhibition on December 8, 2018 at the studio on Asbury Drive. This reception is free and open to the public. 
Follow Ballet Apetrei on Facebook page to see some behind the scenes looks at the dancers in rehearsal, as well as the Facebook page for the Artwalk
This post is part of our larger holiday guide. If you're looking for information on Christmas lights, Christmas activities, or where to take Santa Pictures then please visit our guide!
Photo credit Barry Muniz
The following two tabs change content below.
Aimee
Hi, I'm Aimée, the Special Projects Coordinator for Northshore Parent. If there's a fun giveaway, a kids' clothing review, or a special event, there's a good chance that I'm responsible. I'm a lifelong resident of St. Tammany (except for time at LSU for undergrad and law school) and a mom to 3 little ones, ages 6, 6 (yes, they are twins, and no, they are not identical) and 2. Thanks for reading Northshore Parent and being a part of our community.