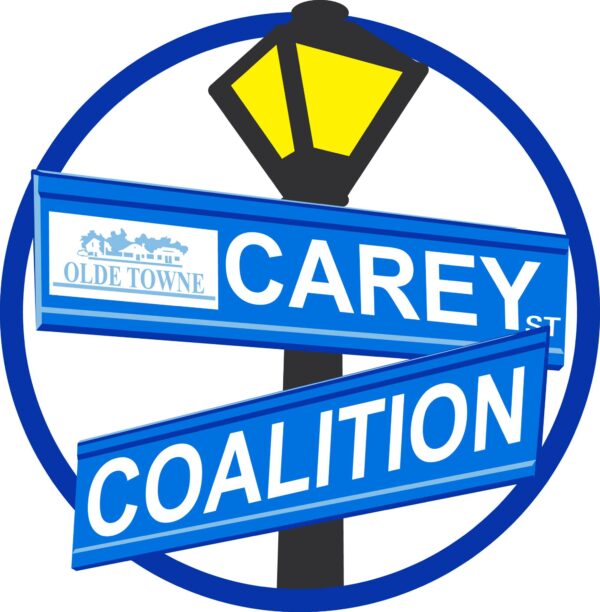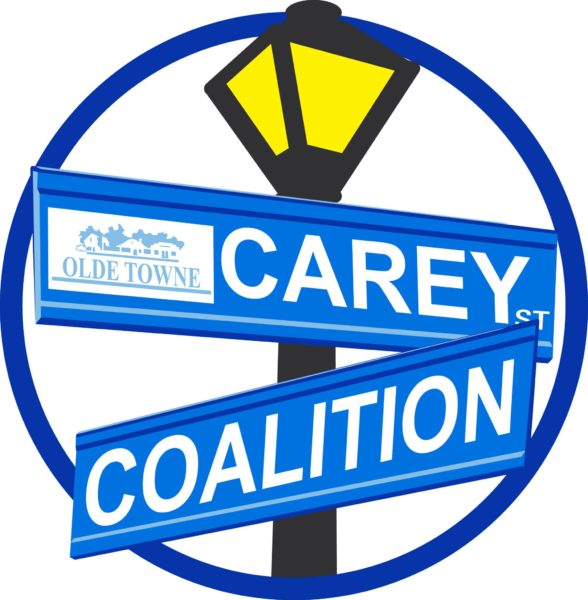 The Carey Street Crawl takes place the first Friday of every month in Olde Towne Slidell. It spans the 2200 block of Carey Street, which gets filled with artisans and vendors with goods to sell, as well as a band. The local shops stay open late and the restaurants, Cote' and Christopher's on Carey, offer special menus for the evening. There's also a food truck offering snowballs and other frozen treats. The Carey Street Coalition is made up of "leauxcal" businesses that put on the event each month.
The purpose of the Crawl is to help revive Olde Towne Slidell, and by the looks of things, it's working. I participated in the August Crawl, which was themed "White Linen Night" borrowed from the more famous Julia Street White Linen Night that helps drum up business for the New Orleans Warehouse District. The event in Slidell is from 5-10 PM, but the crowd really starts to pick up around 7 and continues to grow for the remainder of the event. The police barricade the block so it's safe for pedestrians, dogs, and kids. Plus, there's a train that runs throughout the event for kids to ride.
I'm selling some sculptures I made from beer cans, caps, and driftwood. The next Crawl is Friday, September 5, so come on out with the family and even your pets, grab a bite to eat, listen to some music and shop! Hope to see you at the next Crawl! I'll be there again with my art!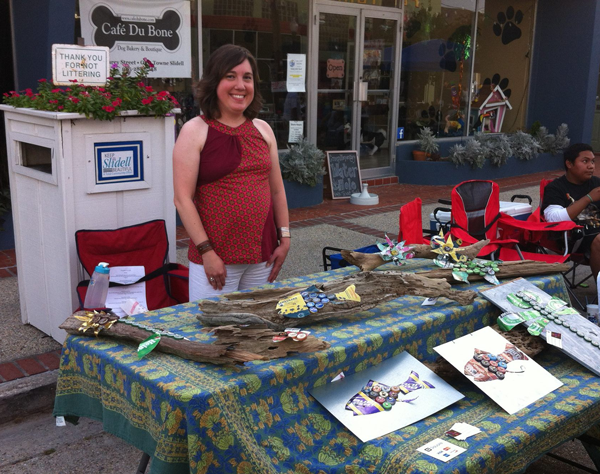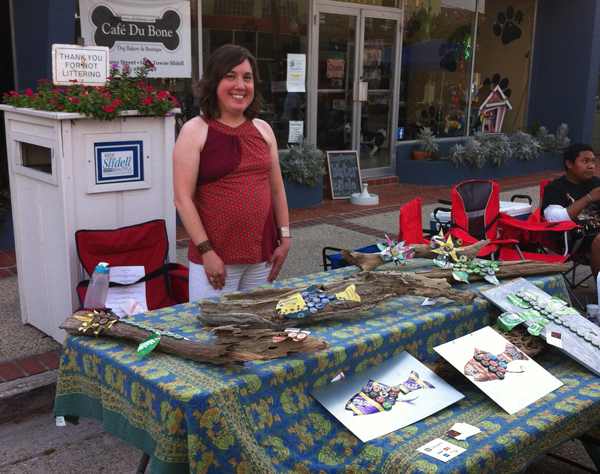 The following two tabs change content below.
I started blogging in my early twenties on Friendster, then moved onto Blogger for grad school assignments, and eventually started an art blog for a dream business I might have one day. Now I also have a mommy blog that began when I was pregnant with my daughter/first child. I am a first time mom, a reference librarian, artist, DIY-er, and wife. I grew up in New Orleans and Mandeville.