In my years in the Junior League of Greater Covington I have had the pleasure of attending Celebration several times.  This, however, was the first time that I had been asked to attend and write about it.  Attending an event when you are going to write about it is so different because you really want to take in all of the scenes and sites and each and every detail.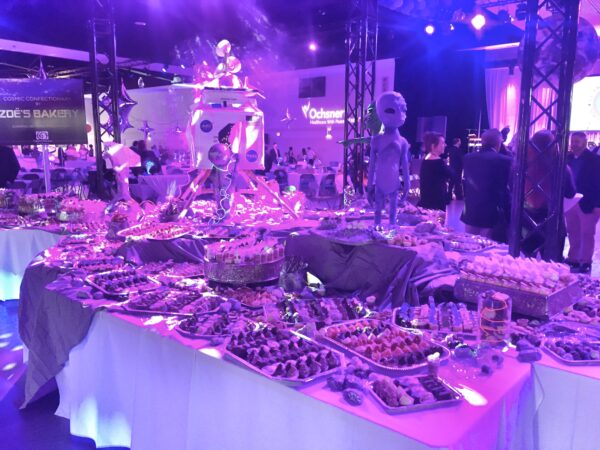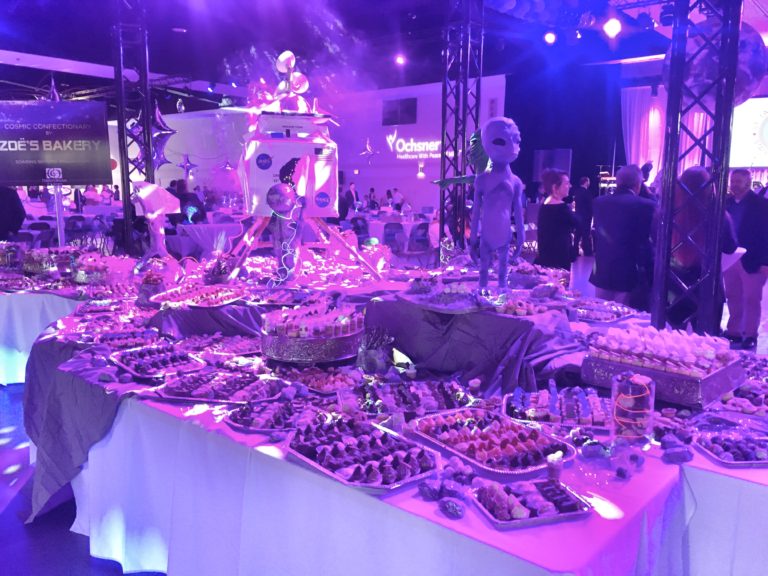 I'll start by saying this: If you have never been to Celebration you are truly missing out. From the auction to the entertainment to the restaurants to the decorations it really is a beautiful event to see.  Each and every corner of the Castine Center has something to do and see.
This was the 10th year for Celebration and they chose a theme of "Soaring Beyond Imagination" which had a beautiful Universe and Space theme throughout the event.  Zoe's Bakery provides a gorgeous display of desserts each year and the table is almost entirely edible.  This years centerpiece was crowned by a floating display of the Universe.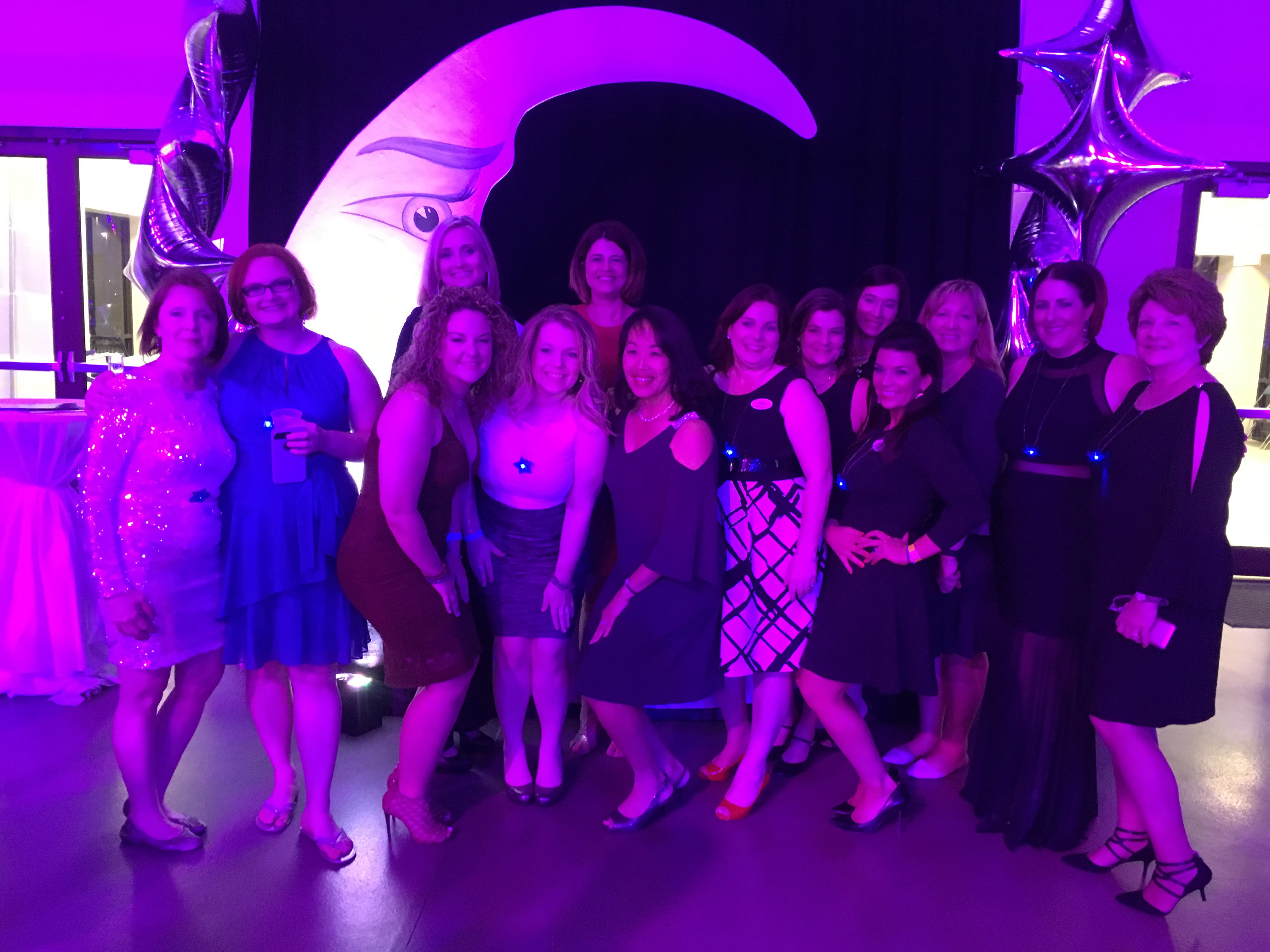 Restaurants flank both sides of the event location each serving their signature dishes.  Each attendee is given a spoon that they can use to vote for their favorite dish. This year's winner was Dakota's Restaurant for the Crab and Brie Soup. I was able to taste it and I know why it was the winning dish–it was decadent and delicious! It was also the dish that I voted for.
Entertainment was provided by the Slidell High School Jazz Band and the Bucktown Allstars were the main event!  Some of the special guests included Doug Mouton and Shelley Brown who were the MCs. Chopped Junior Champions Emily Roche and Ella Petitte provided a cooking demonstration.  Other special attractions were the plinko game, planetarium and diamond dig. There is always something to see and hear at Celebration.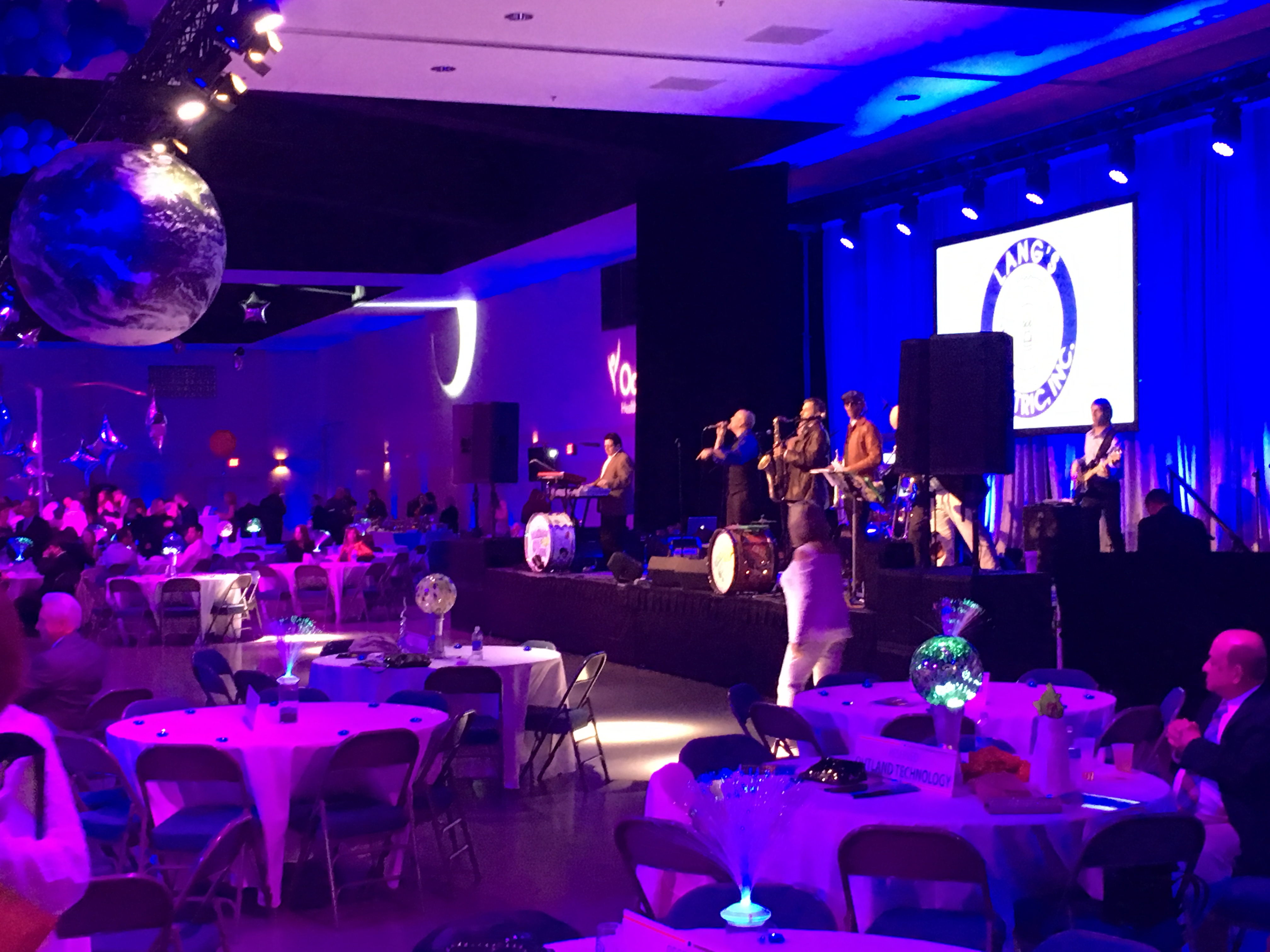 One of the most exciting parts of the evening is the balloon drop that happens right before the end of the evening.  All of the balloons contain gift cards and some smart ladies brought safety pins with them this year to ensure that they were able to pop balloons quicker!
All proceeds from Celebration benefit the Children's Museum of St. Tammany that we are all anxiously awaiting.  Stay tuned for more details on when the first phase of the Museum will be open at Kid's Town behind Koop Drive!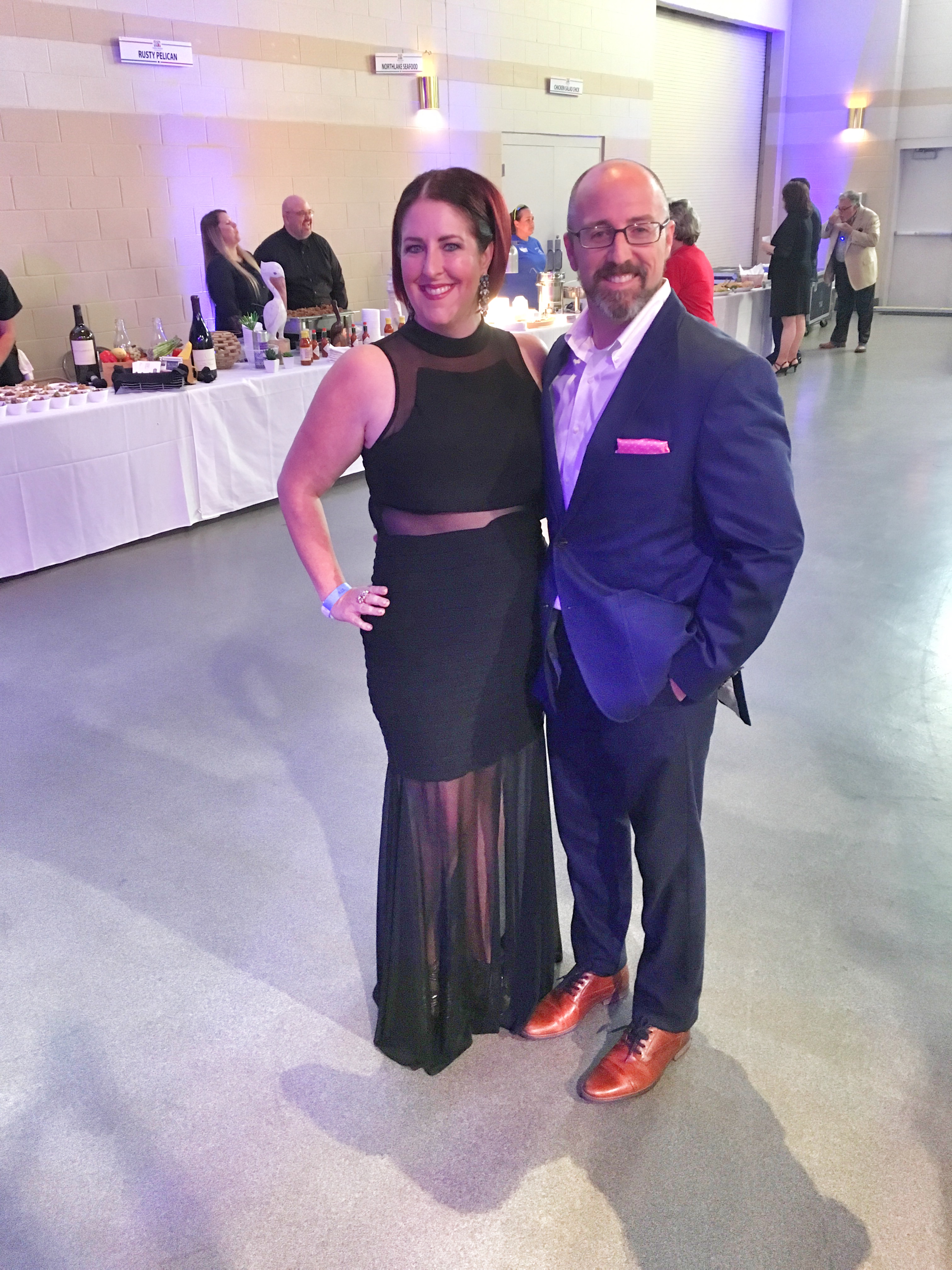 I wanted to leave you with this: At Celebration they premiered a new commercial called the Power of Play.  It was exciting to see community members coming together to build a place for our children to grown and learn.  There will be many opportunities for us to give and participate and volunteer over the next several years so stay tuned to what you can do to encourage the Power of Play!