Perhaps I'm showing my age a little but I remember when Celebration in the Oaks was new. Back then it was called Christmas in the Oaks and I confess that my brain has never fully made the switch (even now as I typed this title I wrote it wrong at first). I have vivid memories of riding in mom's giant conversion van as we drove through to look at the lights hung in City Park. In other years we would get out and go find the Christmas tree that our school had decorated for the event. That was a VERY big deal to my school-aged self.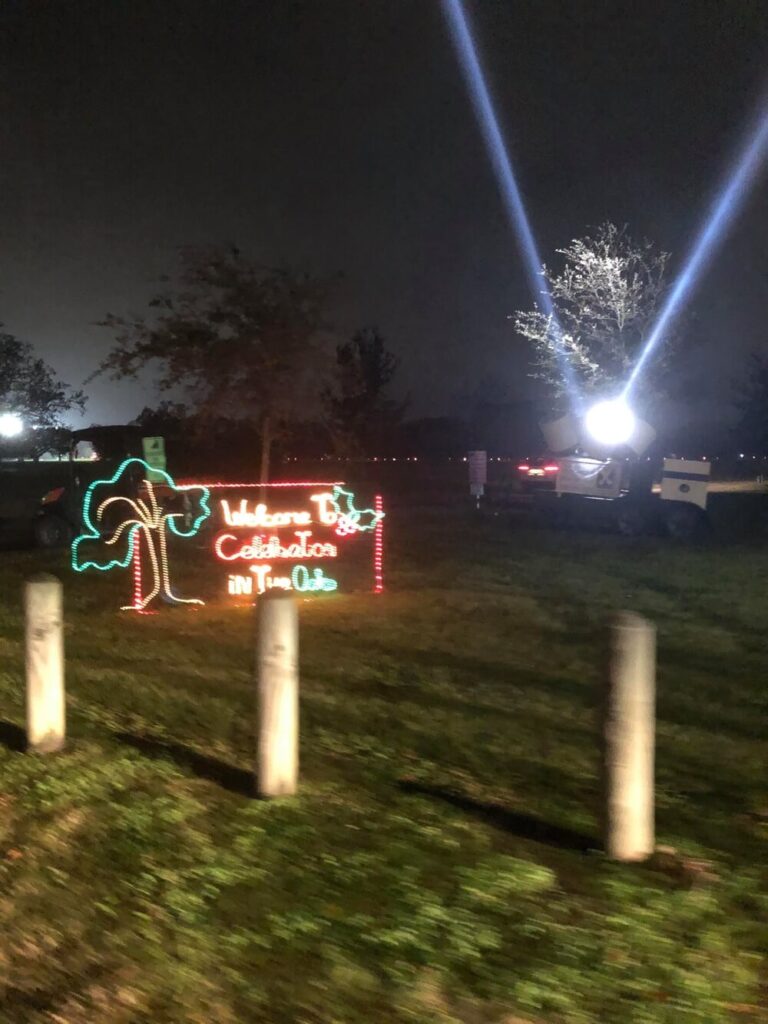 But after Hurricane Katrina the drive thru version of the experience did not return. Because I'm all about some nostalgia that made me a little sad but the walk through version was, of course, very nice. You were able to linger at your favorite exhibit and spend more time enjoying the park. Listening to the Cajun Night Before Christmas was always a highlight. I would guess that most people weren't missing the drive through.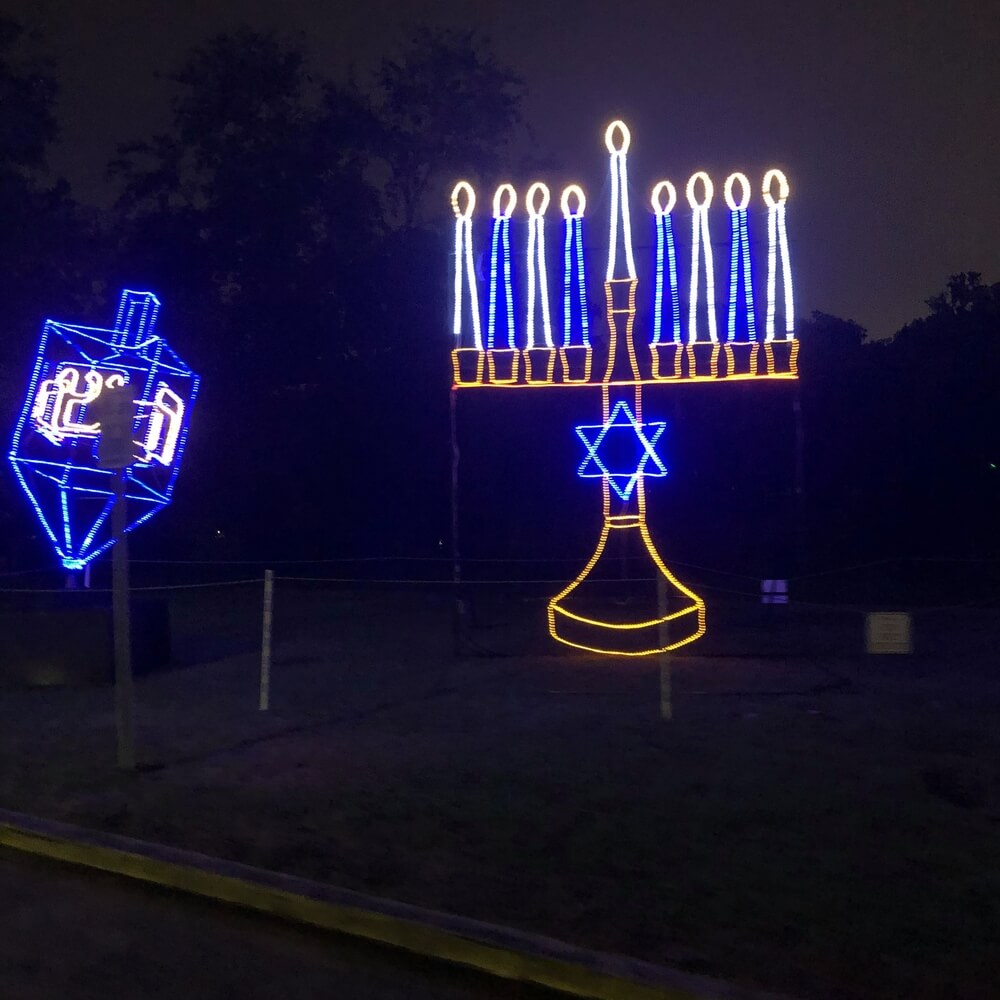 Well 2020 has brought with it a lot of changes and has forced many of us to reimagine the holidays in particular. I had two different outdoor Thanksgivings this year and I've seen a good number of masked Santa pics. We are all learning to do things a little differently. City Park looked at the challenge and decided that this year might be the perfect time to bring back the drive thru. With crowds discouraged, the Celebration in the Oaks we've grown to love was a complete no-go. But cars are safe and there a couple of people (like me) who have been rooting for the drive through to return. So here we are! A silver lining for 2020. For somewhere between $19 and $32 dollars your party of eight or less can drive through and experience over a million lights.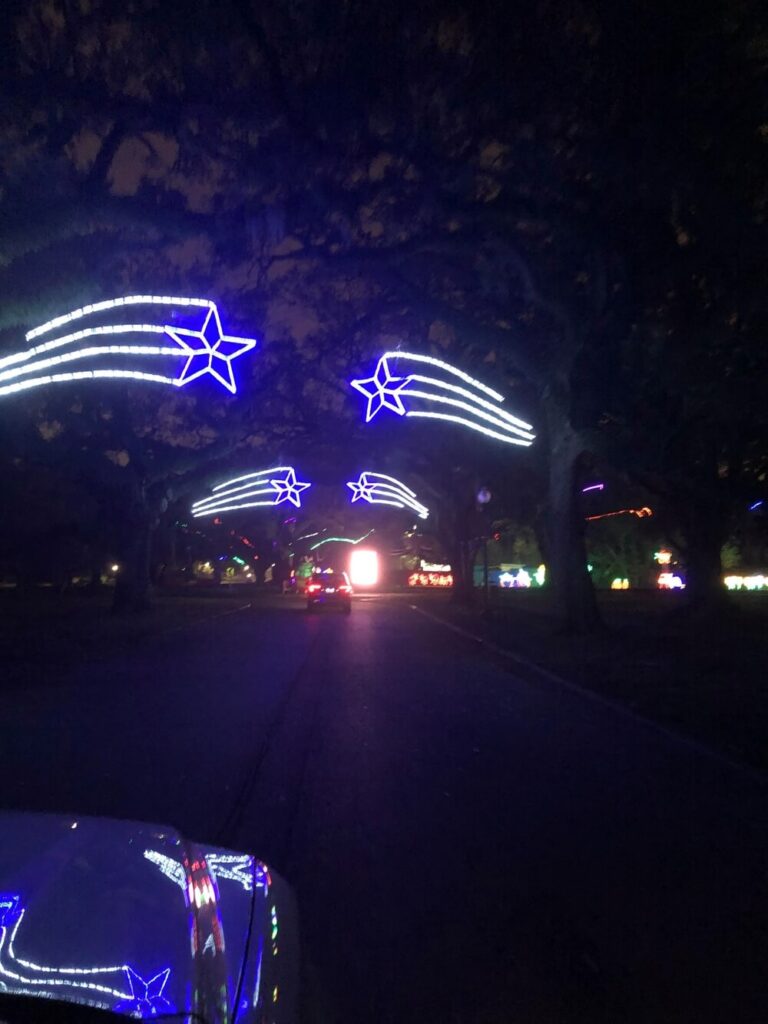 City Park did a phenomenal job. They brought back several of the big installations that have been missing since 2005: namely the big whale and the Waving Santa. I think the riverboat is a call back from before Katrina as well, but don't quote me on that. We had a great time seeing all the displays! There's a live Santa along the route who happily greeted us when we yelled at him and he's got a few surprises on the route which left my whole family laughing at the end.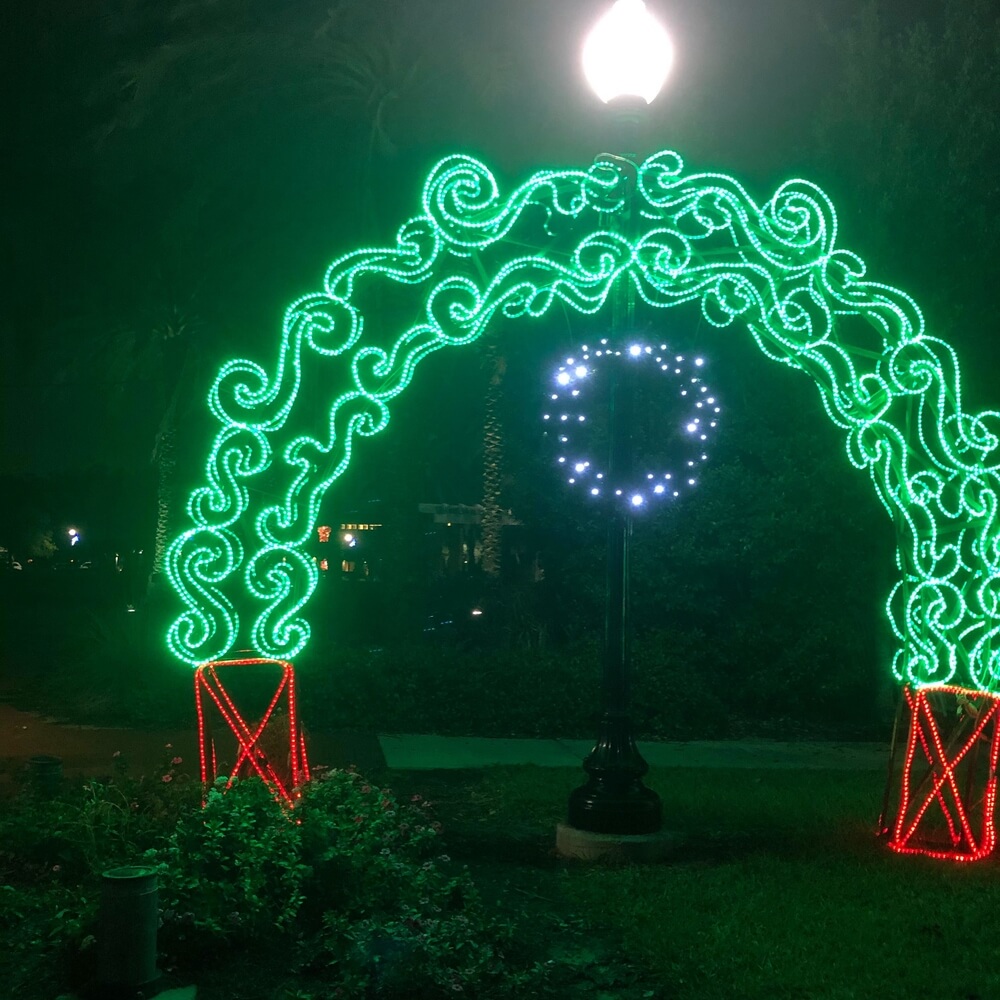 One friend expressed concern about being stuck in stop and go traffic and I will tell you the City Park is carefully metering entrance to the park. You WILL wait in a line to enter, but once you are in you can drive as fast or as slow as you like. You will have plenty of time to enjoy each display, but you don't feel like you're holding up a line if you stop to enjoy a favorite display.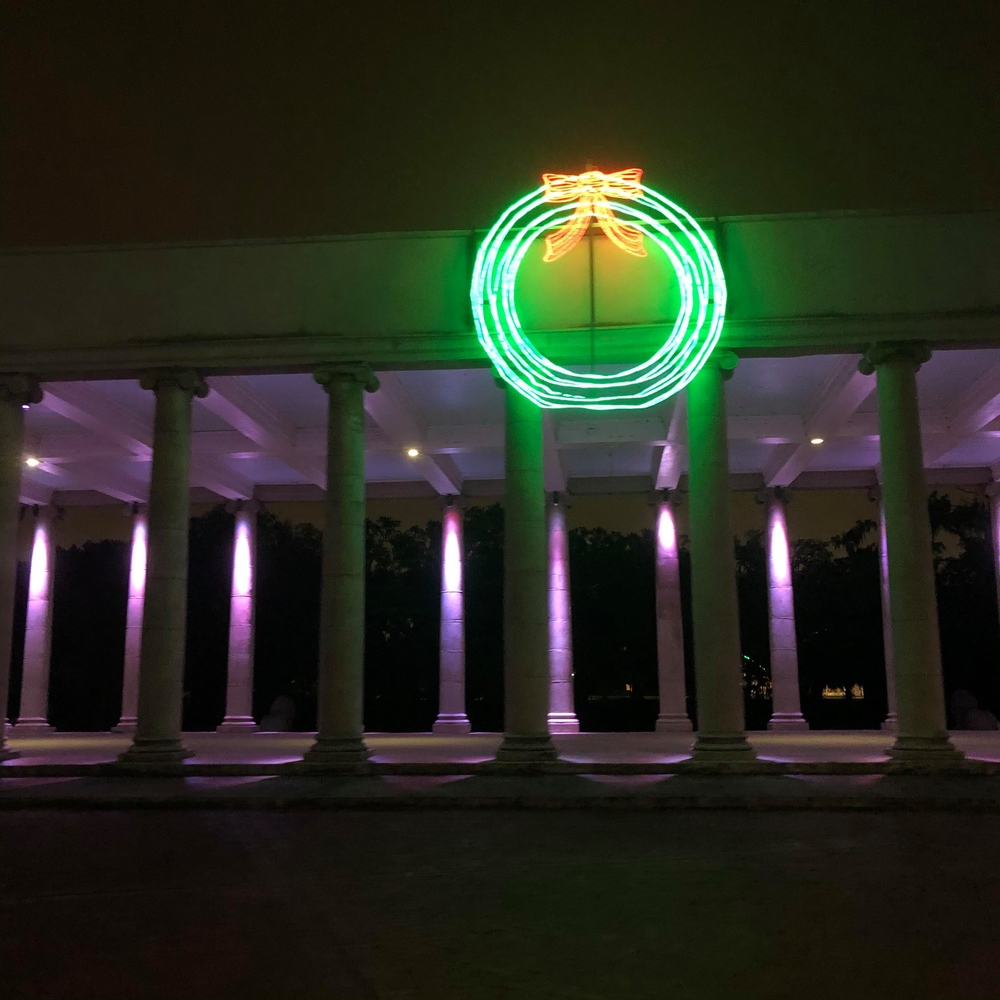 City Park is also offering a few add-ons if you'd like to spend more time at the event. Attendees may purchase tickets to ride the train through City Park if they would like. Those tickets also come with hot chocolate and and a marshmallow roasting area and two photo areas (please bring your own camera). Add-on tickets are $15/person.
The Details
What: Celebration in the Oaks
When: Nightly from Thanksgiving until January 3rd. (Closed Christmas Eve and New Year's Eve)
Cost: Varies, $18-$32/car; add-ons available. Get tickets here.
The following two tabs change content below.
Hi, I'm Katy. Mom to four sweet boys ages 10, 6, 6, and 5. It's a loud, messy, chaotic life. I love connecting with other parents and am so glad you stopped by today!