This year my massive family will gather around multiple tables to celebrate Thanksgiving. I signed up for several slots on the SignUp Genius link, which will organize the smorgasbord of sumptuous eats. But with my siblings/aunts/uncle/etc having multiple kids, demanding jobs, and even traveling from afar to be here, we don't always have time to slave over a hot stove making our favorite homemade holiday dishes.  So I've compiled a list of local Northshore groceries and eateries that have come to the rescue, offering an array of festive favorites from turkey to stuffing to sweet potato pie. Your feast is just a phone call away, so you can let them do the cooking while you do the gobbling! 
MANDEVILLE
1144 N Causeway Blvd.
A la carte offerings and packages available.
Orders must be placed by 11/22 at 2PM.
Order online at benedictsplantation.net or call 985-626-4557
3439 Hwy 190
985-624-5004
1816 N Causeway Blvd. 
985-674-4105
700 Florida Street
985-951-2586
1770 LA-59
985-951-2277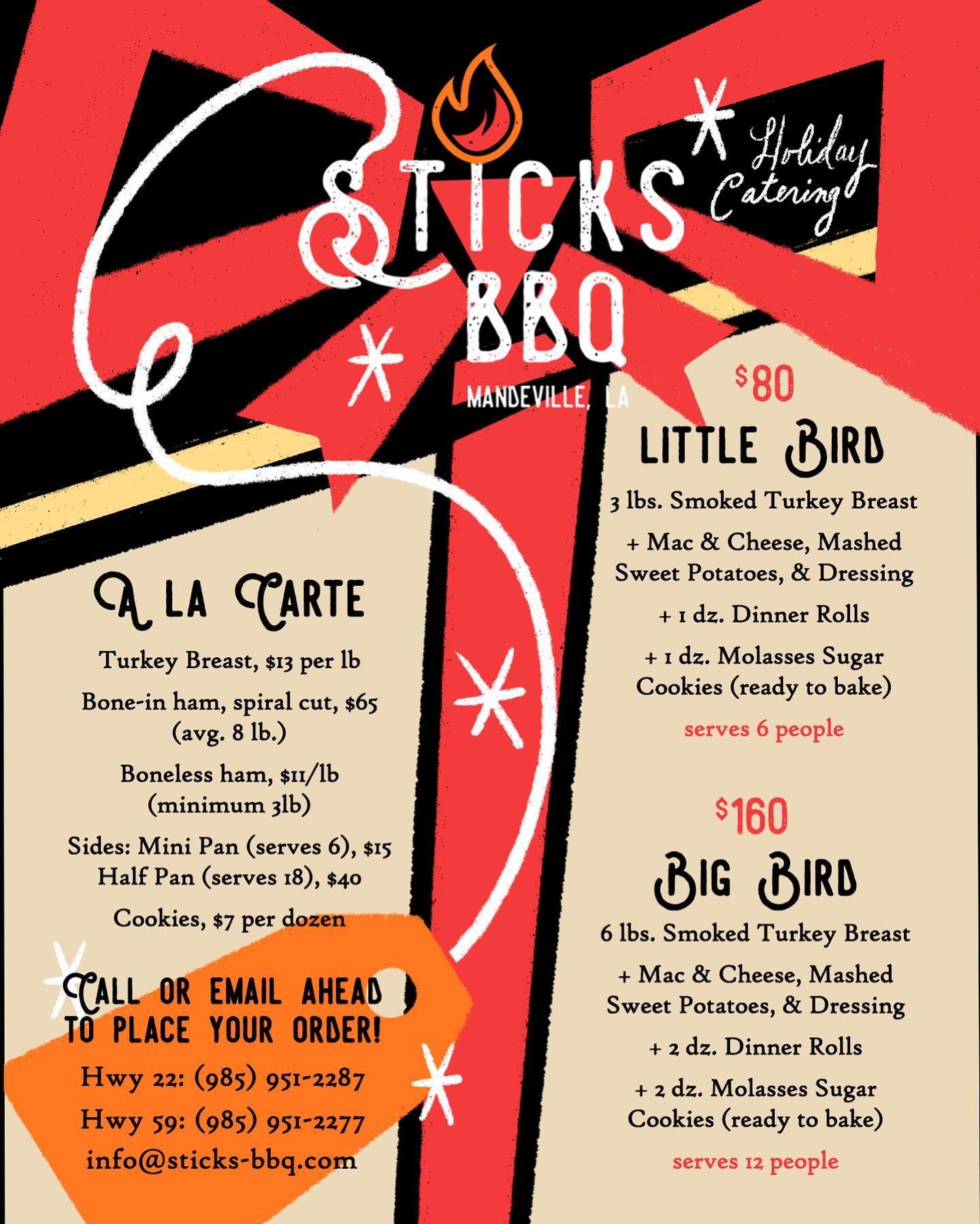 3450 Hwy 190
985-231-3328
3461 East Causeway Approach 
985-727-7515
4350 Hwy 22
985-674-7573
COVINGTON
680 N Hwy 190
985-809-9659
Copelands in Covington is also available for dine-in on Thanksgiving Day.
69008 Hwy 190 Service Road
985-892-9994
808 N Hwy 190, Suite H
985-875-1911
8001 Pinnacle Pkwy
985-893-0151
50 Park Place Drive 
985-867-5146
1200 Hwy 190, Suite 8
985-867-5232
SLIDELL
Copelands
1337 Gause Blvd.
985-643-0001
Copelands Slidell is also open for dine-in on Thanksgiving Day.
790 E I 10 Service Rd.
985-645-9631
110 US Hwy 190 West
985-781-1392
1644 Gause Blvd. 
985-646-2620
HAMMOND
Albertson's
1801 W. Thomas Street
985-542-9720
201 Westin Oaks Dr.
985-542-1828
2704 W Thomas St.
985-340-4924
Looking for more Thanksgiving content? We've got a whole guide to celebrating Thanksgiving on the Northshore. Check it out!
The following two tabs change content below.