"Tis better to give than to receive." Well, that's true, but let's be honest, getting is still pretty fun. Here's a list of six Christmas items I hope Santa brings me for my home this year.
1. Christmas China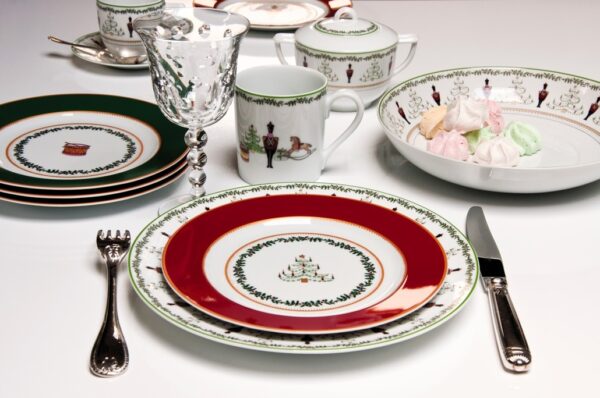 I have longed for a Christmas china pattern for years now. While I love the Spode Christmas tree that so many have, I'm thinking I want something a little off the beaten path. This Grenadiers pattern by Bernardaud would be perfect!
2. Shiny Brite ornaments and tree toppers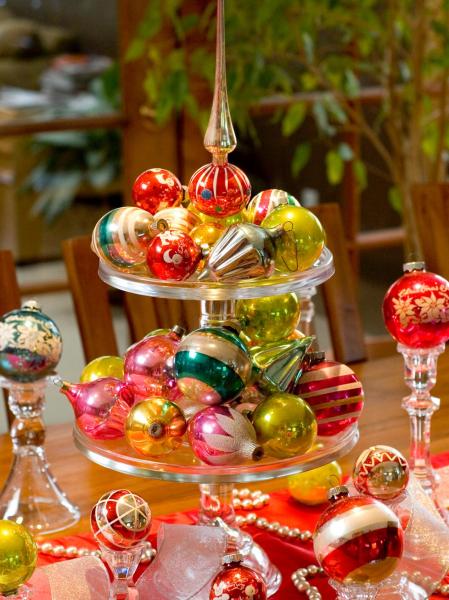 I am so in love with vintage ornaments and tree toppers. I have big plans to get a white Christmas tree for my dining room and deck the place out with Shiny Brite ornaments. You can find these vintage ornaments in junk shops and online… or you can buy reproductions made by the same company. While I love authentic pieces, the new versions have the same charm (and you'll be less likely to cry if one breaks). I have had good luck scoring these at HomeGoods and TJ Maxx; however, toppers have been really hard for me to find, which is a shame. I have dreams of 20 or so toppers of all different colors and sizes going down a runner on my dining room table. Santa, hook me up, please!
3. Coton Colors Ornaments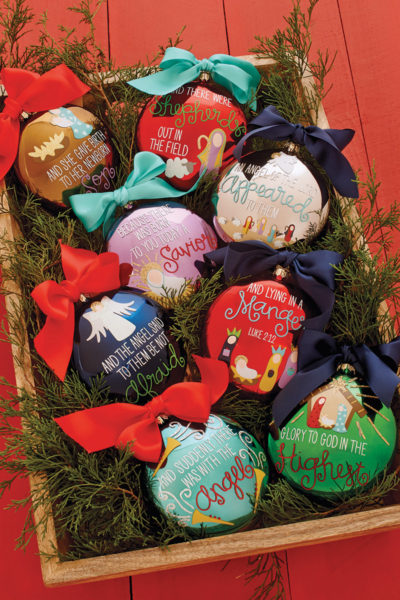 For years now, I have been obsessed with these ornaments. Coton Colors began as a small business in my college town of Tallahassee, FL, so it's near and dear to my heart. You can actually find their products all over the country now, including the Hallmark shop in Mandeville. I buy each of my sons a personalized Coton Colors ornament each year to add to our tree. The Story of Luke shown above ornaments are some of my favorites! They have fun and festive ornaments for any occasion (including Mardi Gras), and they also have adorable collegiate and sorority ornaments. I also happen to love this Louisiana statements ornament!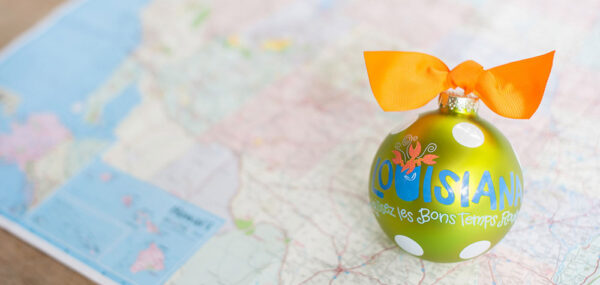 4. Glitter Topsy Turvy Tree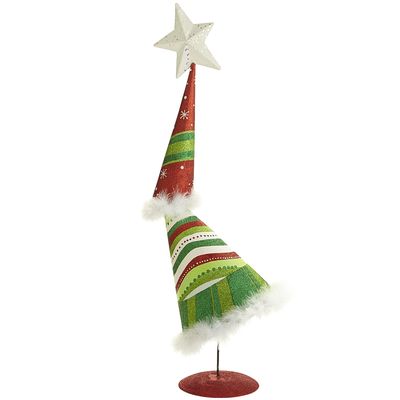 I have a collection of whimsical trees, and this baby from Pier One would fit right in!
5. Holiday Throw Pillows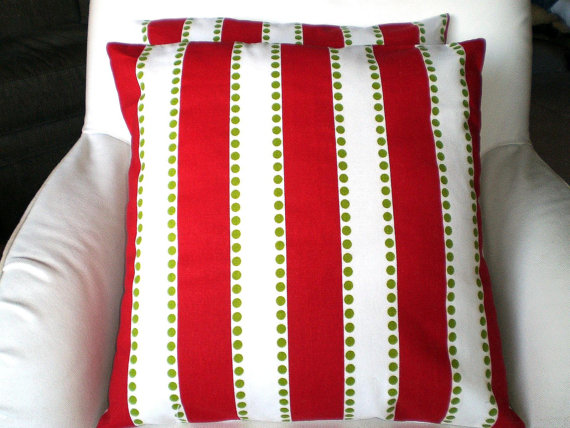 We have new sofas this year, and I really want some fun Christmas throw pillows for them. I really love these from Etsy.
6. Door Hanger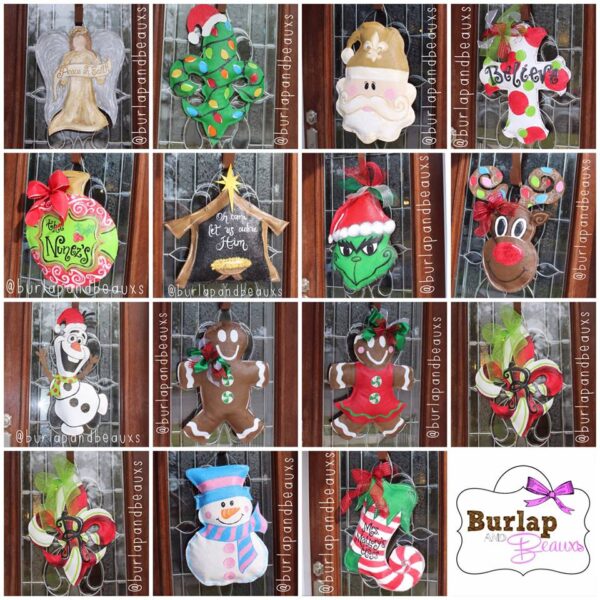 I recently found this shop's facebook page and about died. These door hangers are so adorable! I can't decide which one I want. I think I'm partial to the gingerbread man… but I also love the reindeer… and the ornament… and the cross… and who can resist Olaf?
This post is one of many about how to enjoy Christmas on the New Orleans Northshore. Still haven't found what you're looking for? Visit our complete guide to celebrating Christmas on the northshore.
The following two tabs change content below.