It's mid-December and 'tis the season for gift giving. The weeks leading up to Christmas are a pre-game of gift giving, with shopping and wrapping for teachers, neighbors and friends. People for whom you want to give a little something, but won't necessarily see on Christmas. These little tidings of good cheer lead up to a lot of gifts to purchase, wrap and deliver, so I find it best to keep it simple and something consumable or that provides an experience, especially since my teacher friends tell me that they don't need another apple coffee mug. However, I find a gift card in an envelope to be a bit anti-climactic. So I brainstormed and came up with this easy gift that works for teachers, neighbors, friends, and even to have as that emergency gift on hand when someone surprises you, or you have a last minute invitation and need a hostess gift.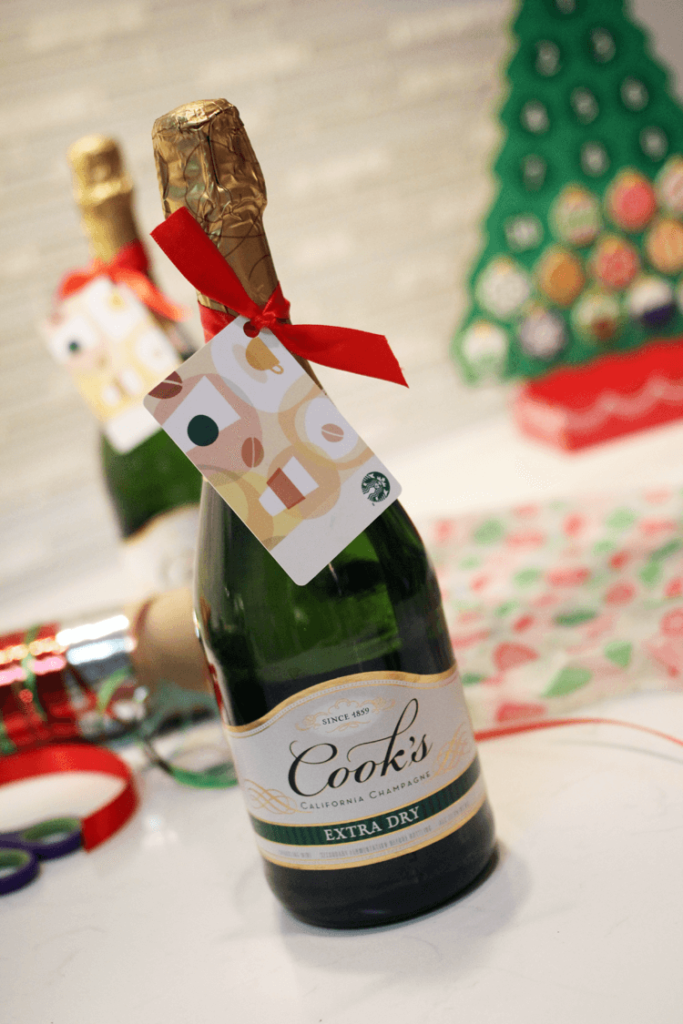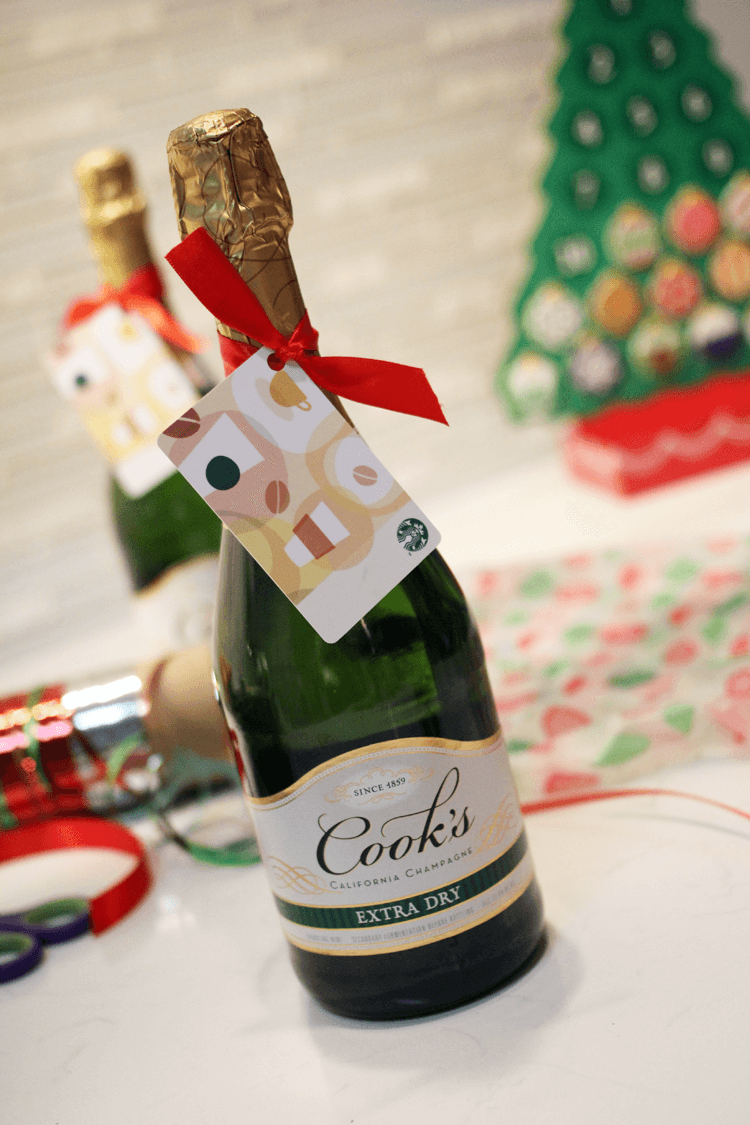 The theme of this gift is "We wish you a Merry Christmas and a Happy New Year!" All you need is a gift card and a bottle of champagne (or sparkling cider if your intended recipient isn't a champagne drinker). Punch a hole in the gift card, tie it around the neck of the bottle with some pretty ribbon, wrap in tissue, and you're done! The gift card is for Christmas and the champagne is for ringing in the New Year.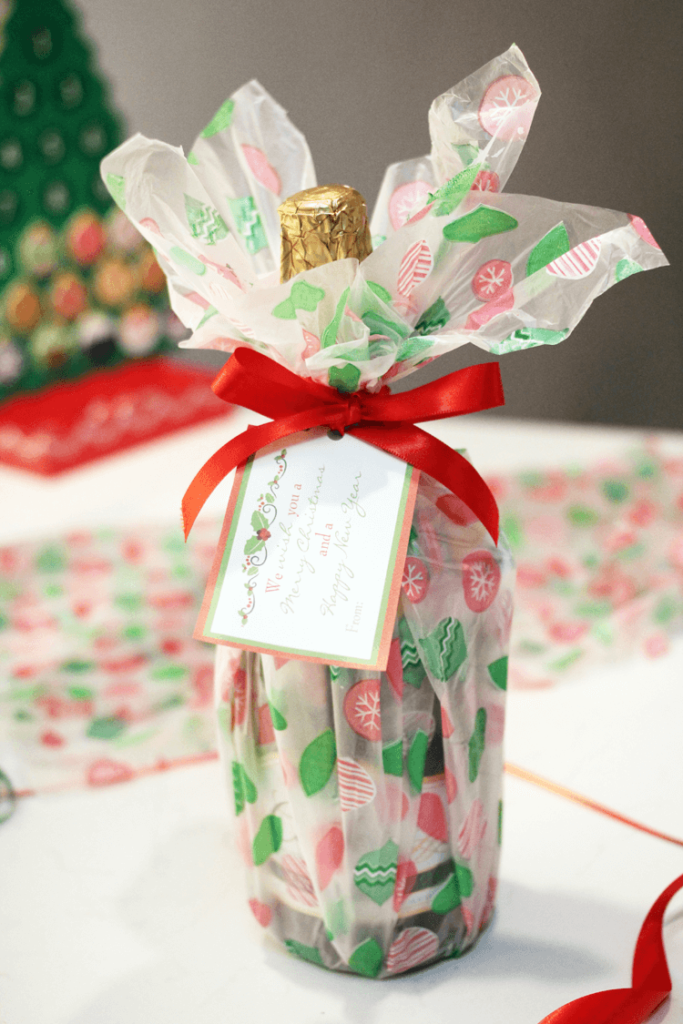 It's so easy for cards to get separated from gifts so I like to have a dedicated gift tag to tie onto the present. There are so many free printables out there with gift tags but not a single one that said "We Wish you a Merry Christmas and a Happy New Year!" So, I did what any other compulsive crafter would do – fired up Photoshop and made some. I recognize that not everyone is as dedicated (read: crazy) as I am so, as a special gift to Northshore Parent readers, I'm sharing them as a free printable. All you have to do is print, fill in your name and tie it to your gift with some pretty ribbon. Just click here to open up the tags to print.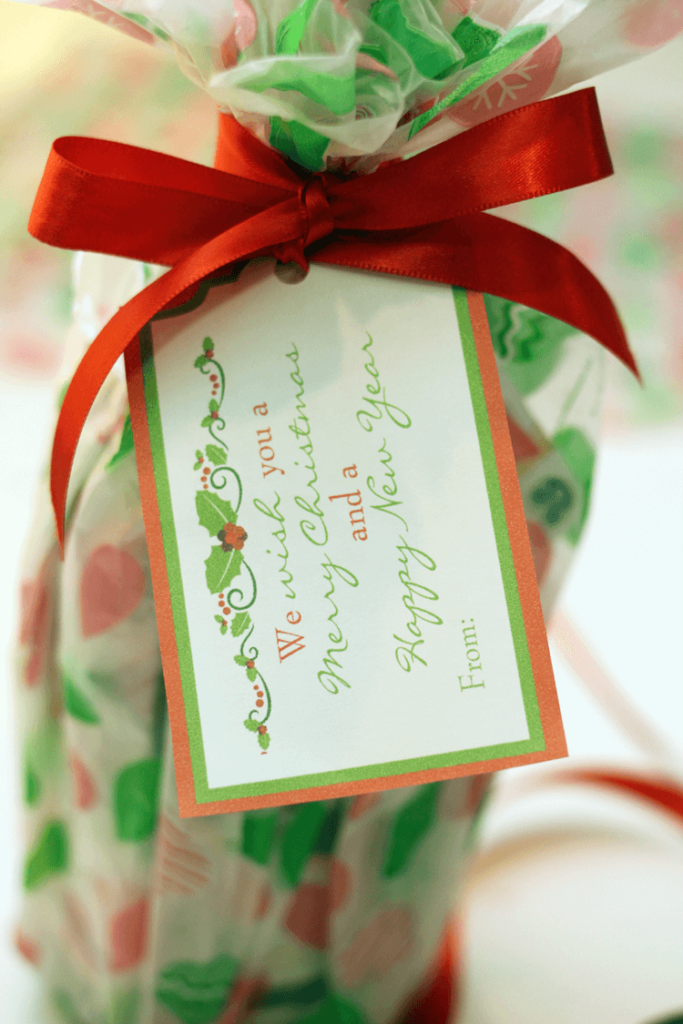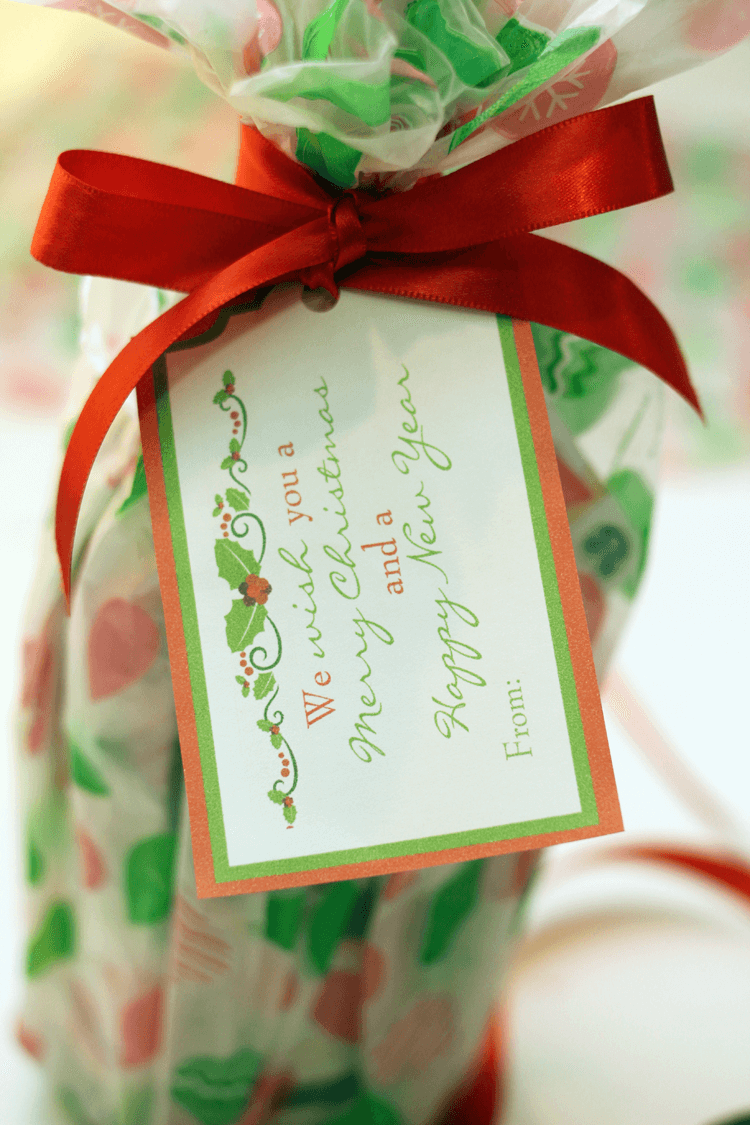 The following two tabs change content below.
Aimee
Hi, I'm Aimée, the Special Projects Coordinator for Northshore Parent. If there's a fun giveaway, a kids' clothing review, or a special event, there's a good chance that I'm responsible. I'm a lifelong resident of St. Tammany (except for time at LSU for undergrad and law school) and a mom to 3 little ones, ages 6, 6 (yes, they are twins, and no, they are not identical) and 2. Thanks for reading Northshore Parent and being a part of our community.