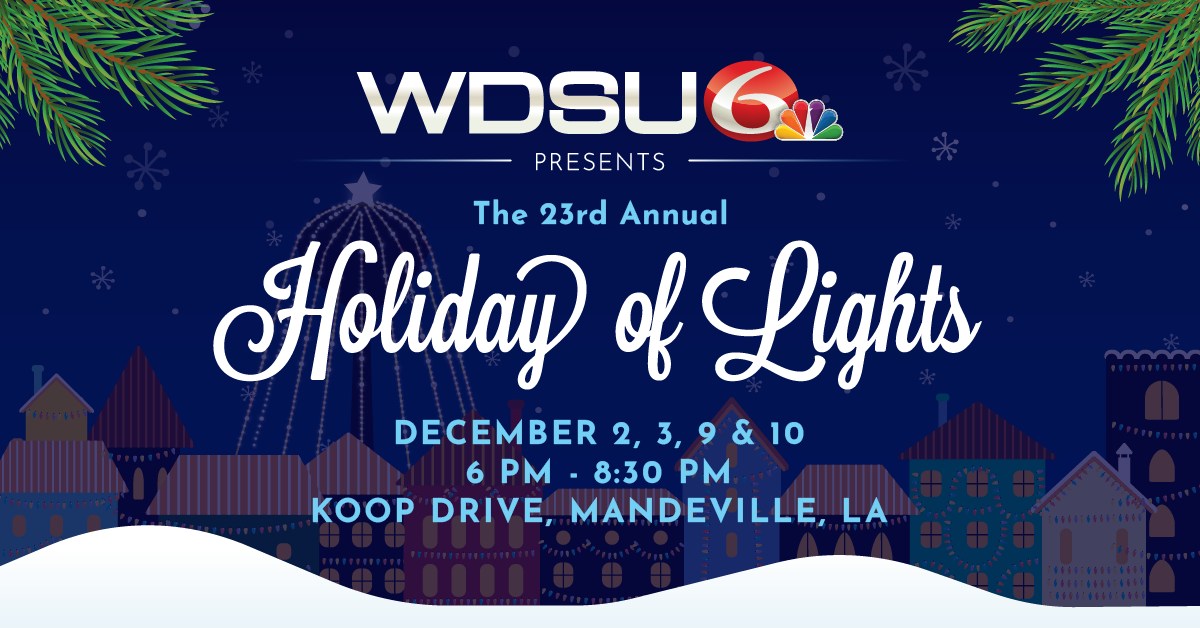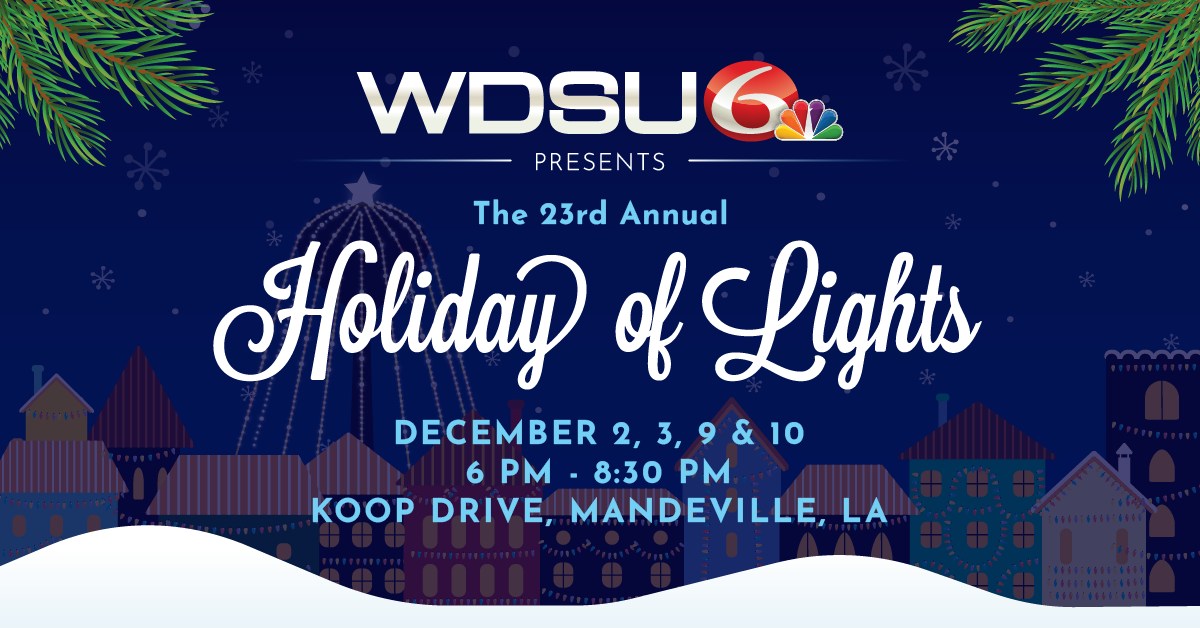 The Holiday of Lights is an annual tradition on Koop Drive, and we are proud to bring it back to its full glory this year! Fun for children and families, Holiday of Lights is free and open to the public Friday and Saturday, December 2,3,9 and 10, from 6-8:30 p.m.
Sing along with carolers, visit with Santa, ride the kiddie rides, and enjoy fare from our local food truck vendors. Those interested can also visit the Children's Museum for more holiday fun!
December 2nd
6:00 P.M.
Abita Springs Children's Academie
6:30 P.M.
Marigny Elementary School
7:00 P.M.
Pearl River High School & Salmen High School Talented Music
7:30 P.M.
Mandeville High School Advanced Music & Show Choir
8:00 P.M.
Lakeshore High School Choir & Talented Music
December 3rd
6:00 P.M.
Fifth Ward Junior High School
6:30 P.M.
Our Lady of Lourdes Catholic School
7:00 P.M.
Pine View Middle School Tigerette Spirit Squad
7:30 P.M.
Lakeshore High School Band
December 9th
6:00 – 6:30 P.M.
Chahta-Ima Elementary School
6:30 – 7:30 P.M.
Singsations
7:30 – 8:15 P.M.
Fontainebleau Jr. High School Jazz Band
8:15 – 8:35 P.M.
The Abita Silver-tones Music Club
December 10th
6:00 P.M.
Folsom Junior High School
6:30 P.M.
Mary Beth Stone & Helen Stone
7:00 P.M.
Northshore Taekwondo
7:30 P.M.
Northshore Knockouts
The following two tabs change content below.
Hi, I'm Katy. Mom to four sweet boys ages 10, 6, 6, and 5. It's a loud, messy, chaotic life. I love connecting with other parents and am so glad you stopped by today!