Due to LSU advancing to the SEC Championship, the Town and Merry Madisonville committee made a decision to move the event from Saturday to Sunday, December 4. We hope this is not an inconvenience but instead welcomed by all who wish to enjoy both events.
Sunday, Dec 4 2022 (rescheduled from Sat Dec 3)
2PM (lineup 1:00)
Where to Watch:
Main St (in front of the Park)
St Louis • Pine St • St John • St Tammany Riverfront
Route: Starting at Maritime Museum, from Main St, turn left on St Louis, right on Pine, cross Hwy 22 and continue on Pine, right on St John, right on Main, left on St Tammany, right on Water then cross Hwy 22 and continue on Water to the end, then right on St Louis, cross Main and continue on St Louis, left on Pine, left on Jahncke then go back to lineup or parking location.
Live along the route? Have a parade party! Entertain friends, neighbors and guests as you WATCH all the fun from your own front yard!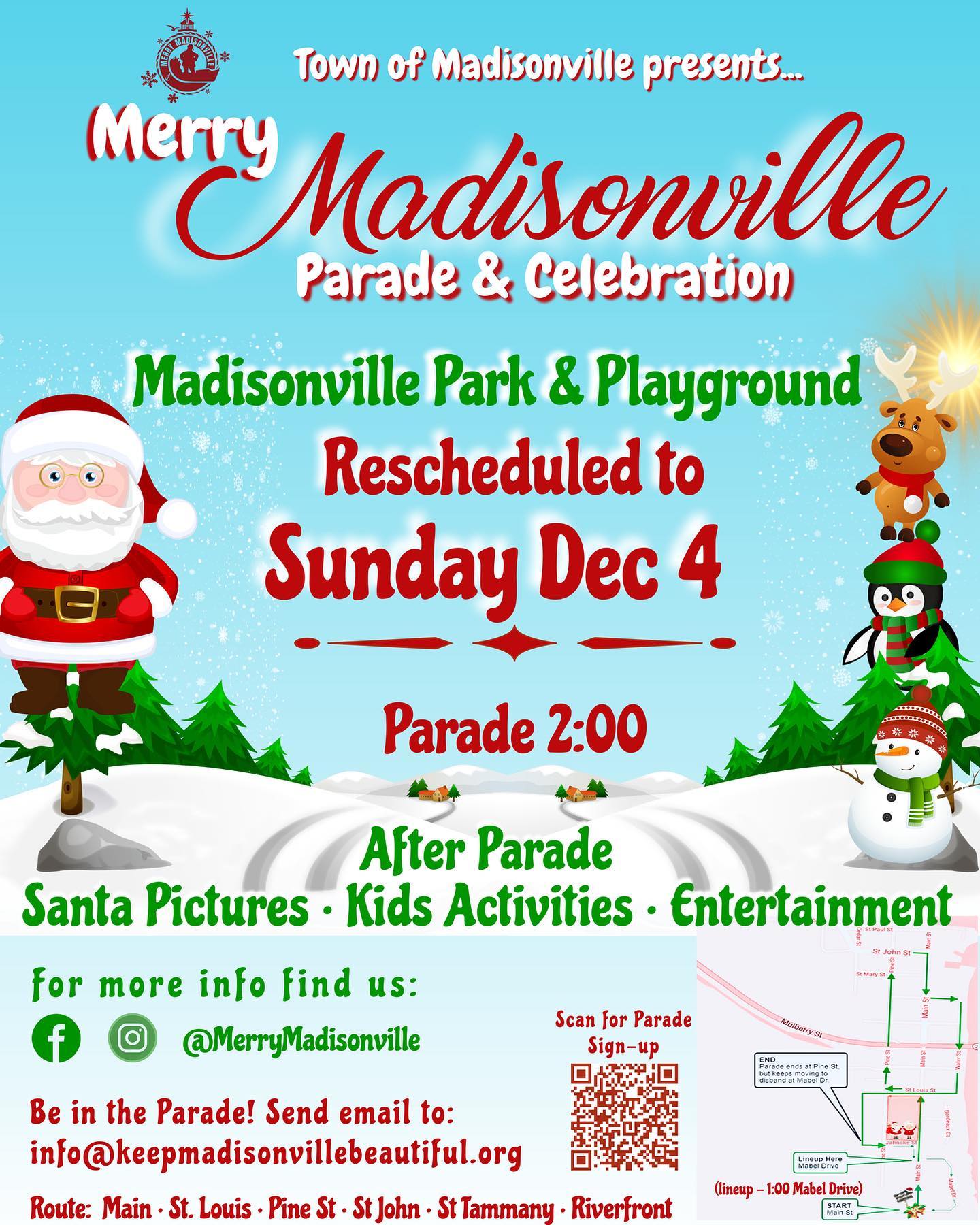 The following two tabs change content below.
Hi, I'm Katy. Mom to four sweet boys ages 10, 6, 6, and 5. It's a loud, messy, chaotic life. I love connecting with other parents and am so glad you stopped by today!