The Krewe of Titans is a co-ed Mardi Gras organization dedicated to providing the citizens of Slidell and the surrounding areas with a traditional New Orleans Mardi Gras experience in a family friendly atmosphere for people of all ages.
Titans takes its name from a powerful race that ruled the world before Olympians, In a time of the golden age of man. They were immortal giants of incredible strength and knowledge of old religion rituals and magic.
The Krewe of Titans was founded by a group of Mardi Gras veterans and has grown to be one of the Northshore's largest premier Mardi Gras Krewes.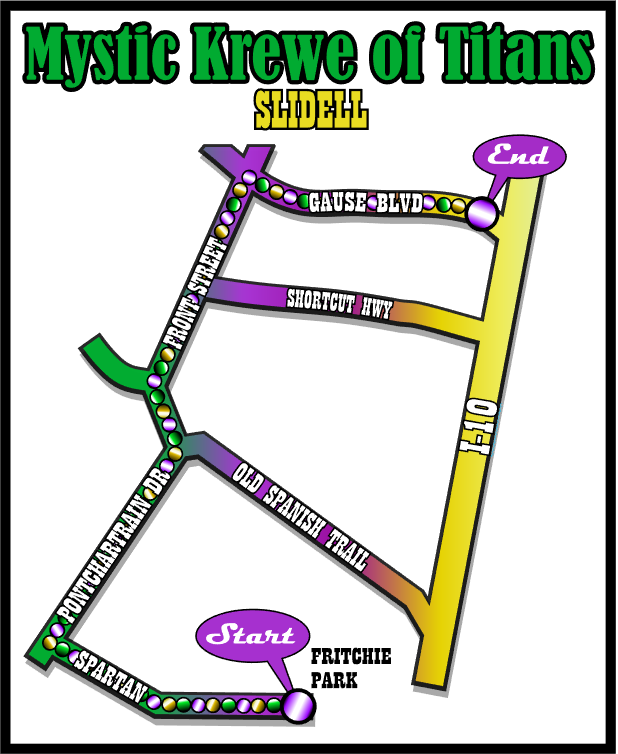 The following two tabs change content below.
Hi, I'm Katy. Mom to four sweet boys ages 10, 6, 6, and 5. It's a loud, messy, chaotic life. I love connecting with other parents and am so glad you stopped by today!