Admission
Adults: $3 (ages: 18 – 64) | Seniors: $2 (ages: 65 & over) | Students: $1 (ages: 6-17) | Children 5 & under Free
Sunday, November 20th
1 pm – 4 pm at Bayou Lacombe Museum
On Sunday Join Us to learn about the Choctaw-French-Afro-Carribean Connection, Health & Nutrition, & Dan Isaacs & The Mystic Wind Dancers!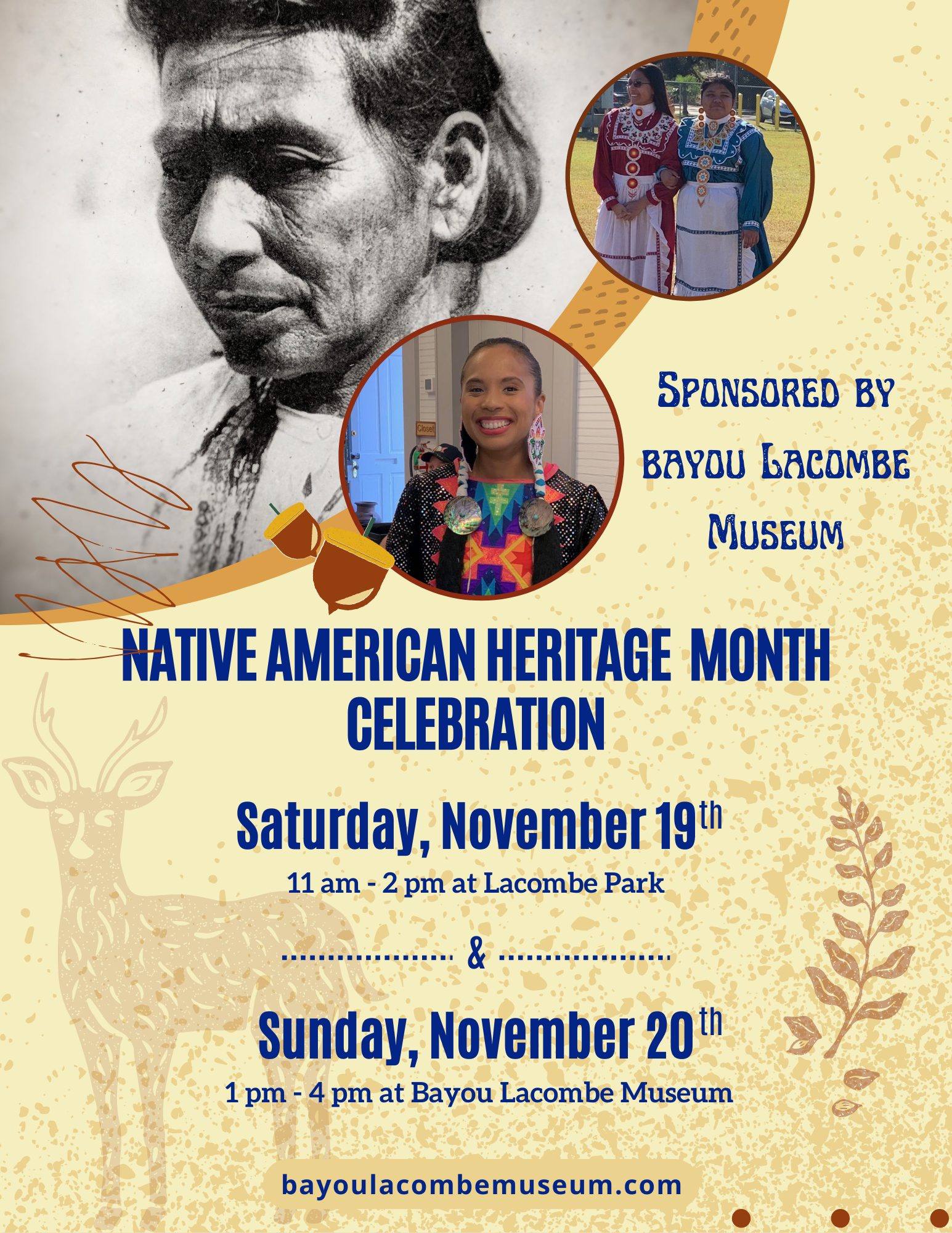 The following two tabs change content below.
Hi, I'm Katy. Mom to four sweet boys ages 10, 6, 6, and 5. It's a loud, messy, chaotic life. I love connecting with other parents and am so glad you stopped by today!