I have 3 boys and, not to toot my own horn, but I'm a pretty good boy mom. I'm a way better boy mom than I would have been a girl mom. Pirouettes and sleek hair buns? Not so much my thing. Adrenaline and fast cars? Yes, please. Not that little girls can't be into adrenaline and fast cars because I definitely was! I'm just willing to bet boys are, on average, *more* interested in these things and I am SO here for it.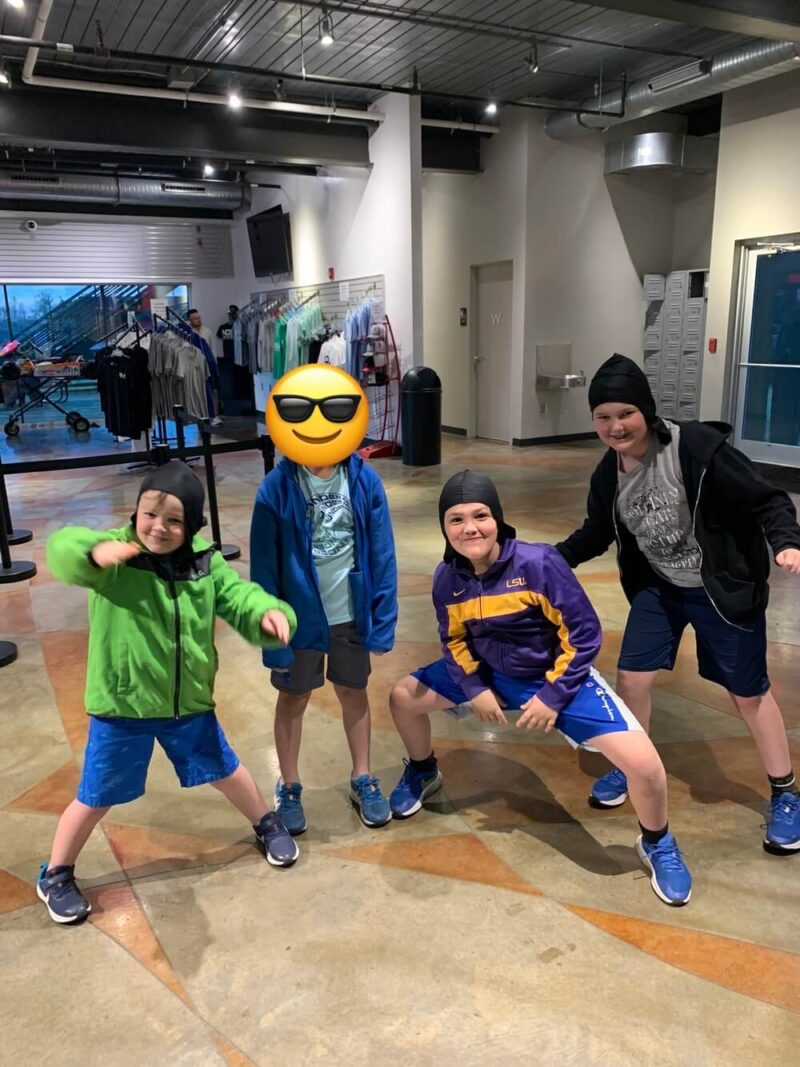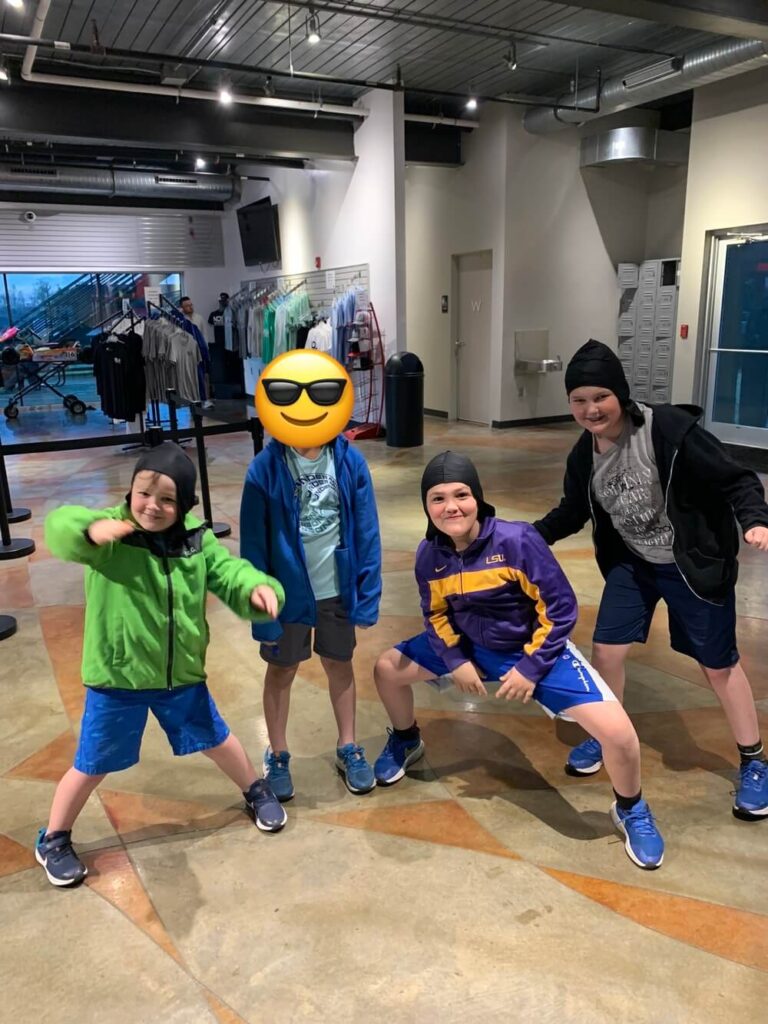 So what is NOLA Motorsports? It's a 700-acre racing facility comprised of automobile racing tracks, drag strips, indoor event venues, and karting tracks, located about 20 minutes outside of New Orleans at 11075 Nicolle Blvd in Avondale, LA. It hosts both amateur and professional racing events and is home to the south's fastest karting track with over 80 configurations.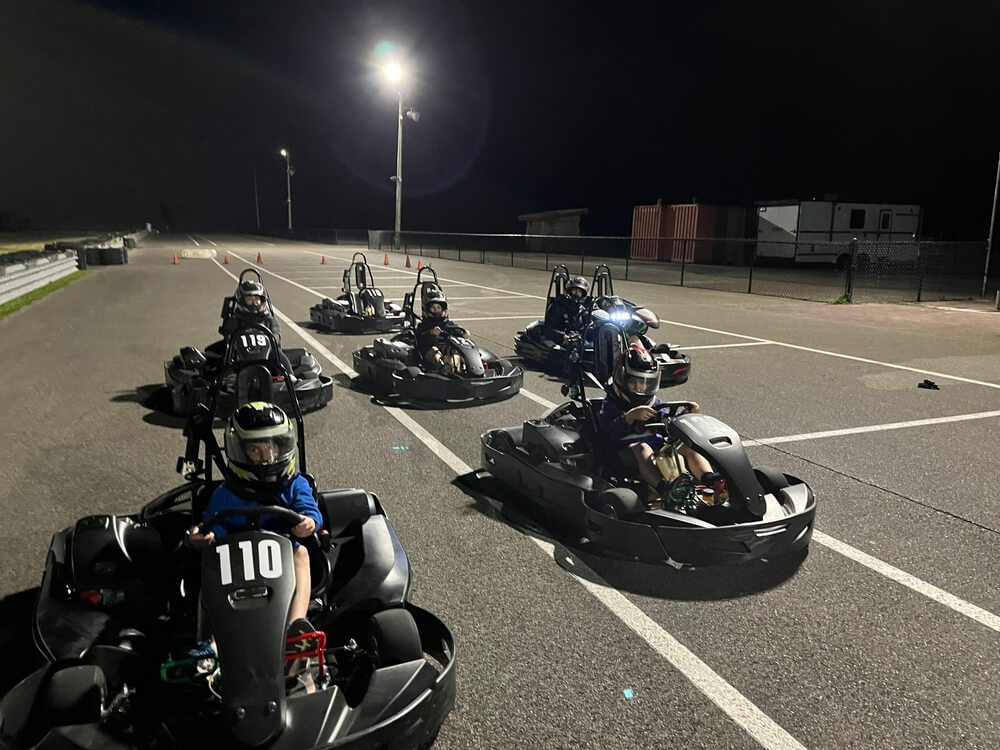 The first time I ever went to NOLA Motorsports it was actually on post-third-baby date with my husband. The venue was my choice and I spent the two weeks leading up to the date talking smack to him about how he was going down. I'd spent many a night of my childhood at Celebration Station, scoping out the kart track for the fastest kart and making a beeline to it once the previous race was over. I just knew I was going to get to NOLA Motorsports, find the fastest kart, drive like Mario Andretti, and finish first in a blaze of butt-whooping glory.
Yeaaaah, that didn't happen. I'd totally forgotten to account for the fact that A.) My husband, too, has a need for speed and is quite a skilled driver and B.) I had about 50 post-baby lbs on him and was considerably less aerodynamic. Also, the karts at NOLA motorsports were in a completely different league than I'd ever experienced. Allow me to explain.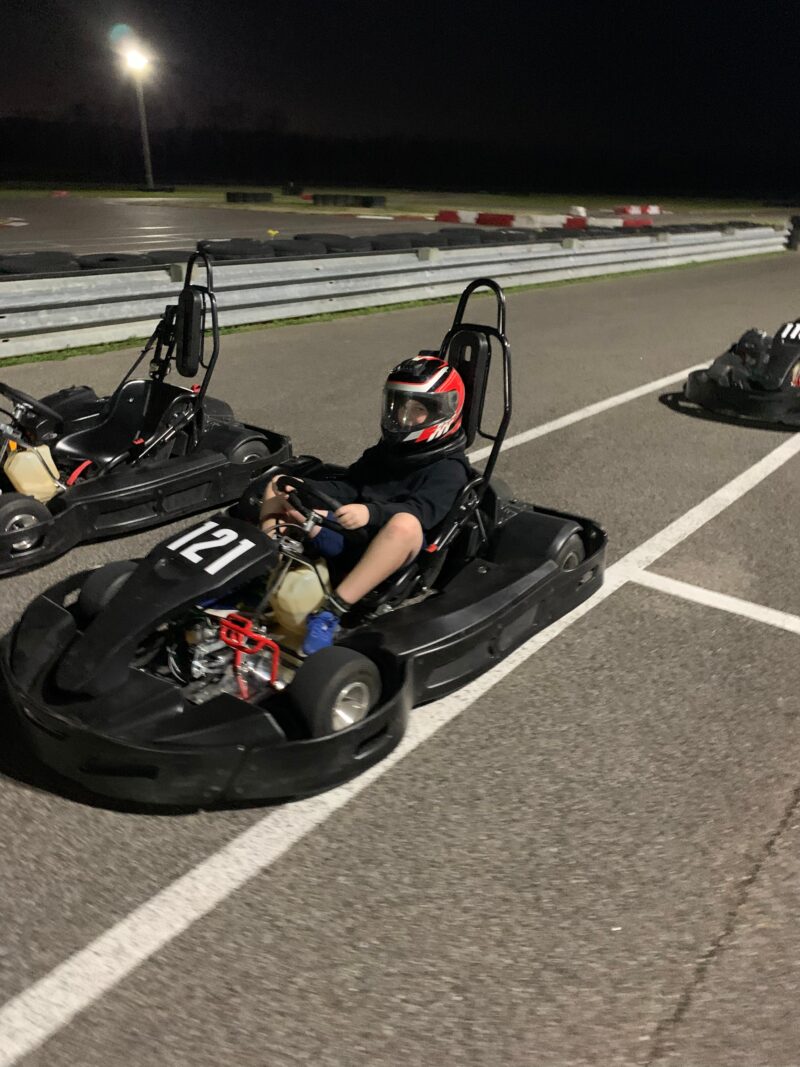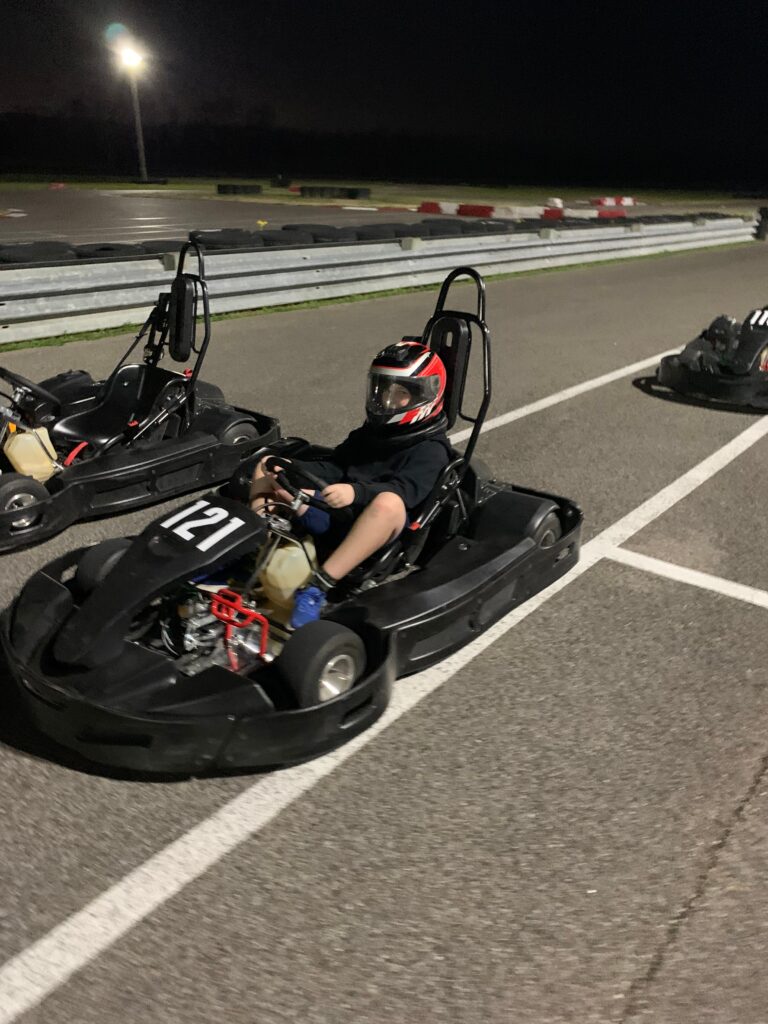 Karting at NOLA motorsports is not a leisurely, or even good-ol-fun, pursuit. It's serious, it's intense and, most of all, it's freaking FAST. How fast? Well, the adult carts go 45MPH and the junior carts go 25MPH. This might not seem like much, but just think about a Power Wheels that goes max 5MPH and multiply that by 9. Then add in 17 other drivers, a narrow and winding track, and competitive spirit. It's intense. But, man, is it a rush. There are actual karting leagues at NOLA and even the regular adult heats on a random Wednesday night are scored and ranked for winners.
If you're not a little weird like I am and plan to only do this with your kiddos, here are some things you should know about taking your kids to NOLA motorsports…
Helmets Required
First off, all racers are provided a super glamorous racing cap as well as a quality helmet. If you prefer not to smell someone else's stale race sweat and melted off aftershave, you can bring your own helmet, but it must be a professional-type driving helmet. Every driver will go through a short training prior to their first heat to learn the configuration of the track and rules of the road.  As for the carts, adult carts are for anyone over the age of 18, or for minors who are at least 58" and are with a guardian. If your child is between 48" and 57", he will need to ride a junior cart, which is driven on a separate track. If your child is less than 48", he will need to ride with you in a double seater cart, which is the speed of an adult cart but can be driven on the junior track. However, be warned— the last time we went there was only one working double seater cart for the whole facility, so we did have to wait for another pair to finish with it. Also, if you are an adult going with junior children, you are allowed to drive a junior cart with your children so that you can all be on the same track. I have driven on both the adult and junior track and they're both incredibly fast and fun.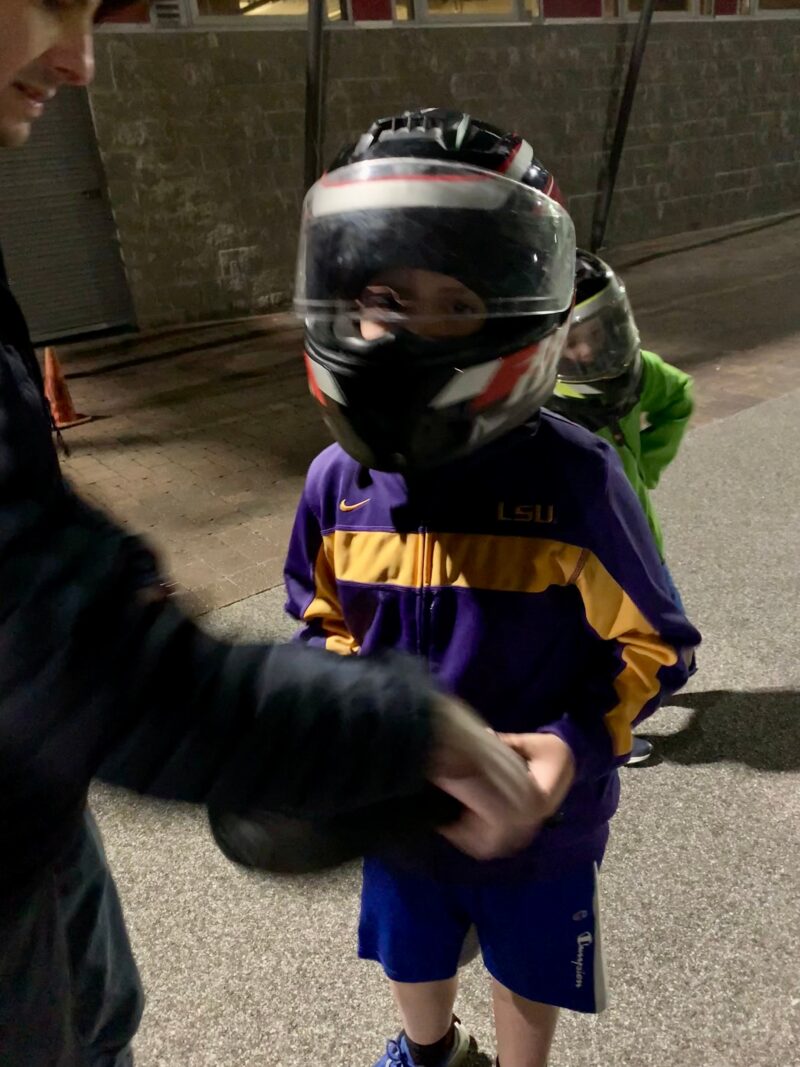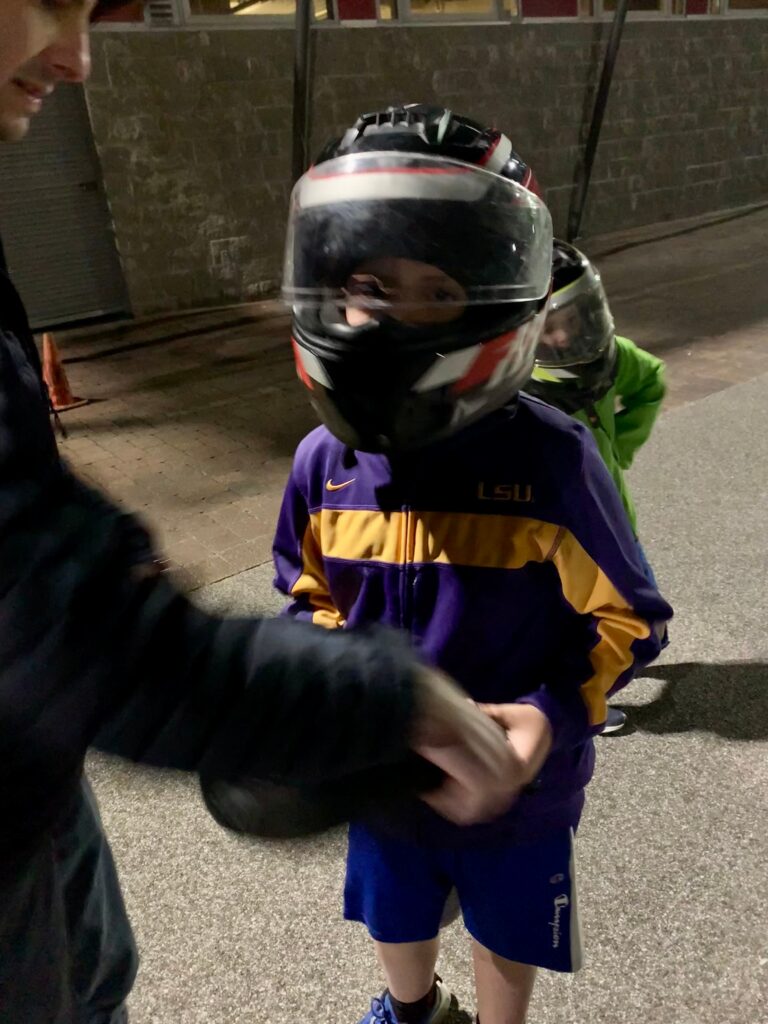 How Much Does NOLA Motorsports Cost?
As far as price goes, this place is not cheap. Premium go karts come at a premium price. For all karts (adult, junior, and double), the cost is $30 for (1)10-minute heat and $75 for (3) 10-minute heats. However, if you're sharing a double kart with a minor, you only have to pay for the minor. I would definitely recommend going on a Thursday for their half-price karting, where all heats are $15. This is the only time my family goes. It can get kind of busy, so I'd recommend reserving your time on their website. You must arrive 30 minutes prior to your reserved time so that you can check-in and fill out a waiver for yourself and your minors. You can add another heat after you complete your first one if you'd like to do so.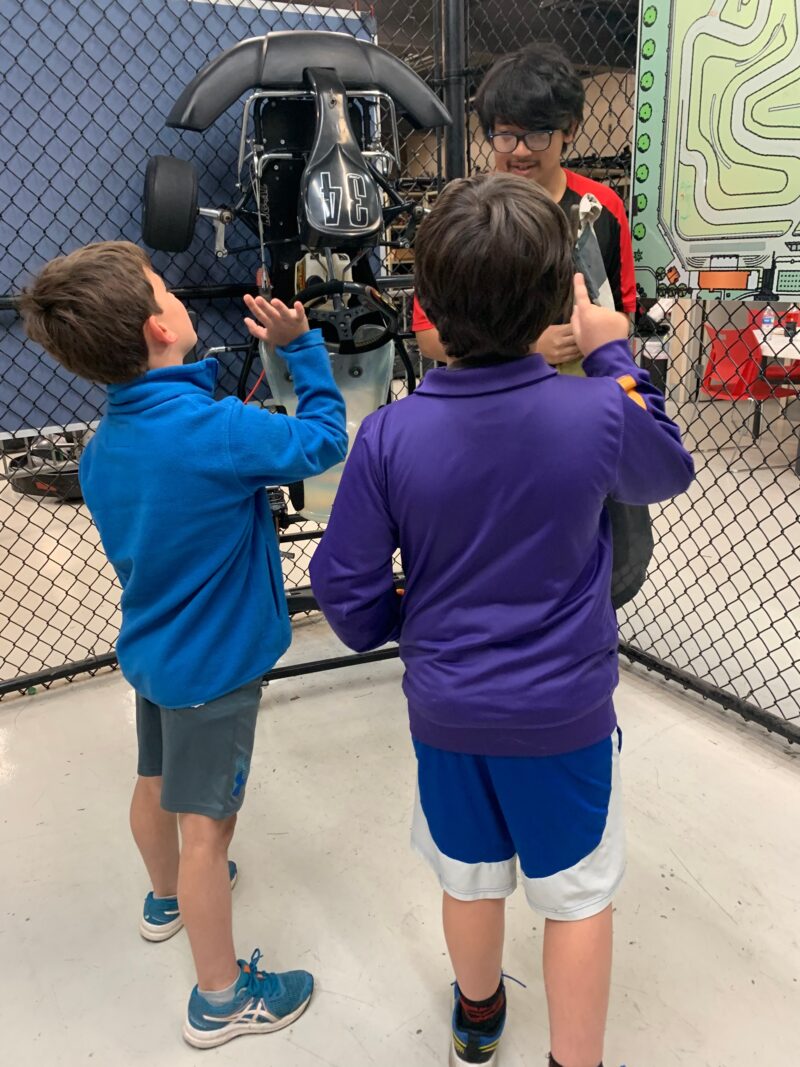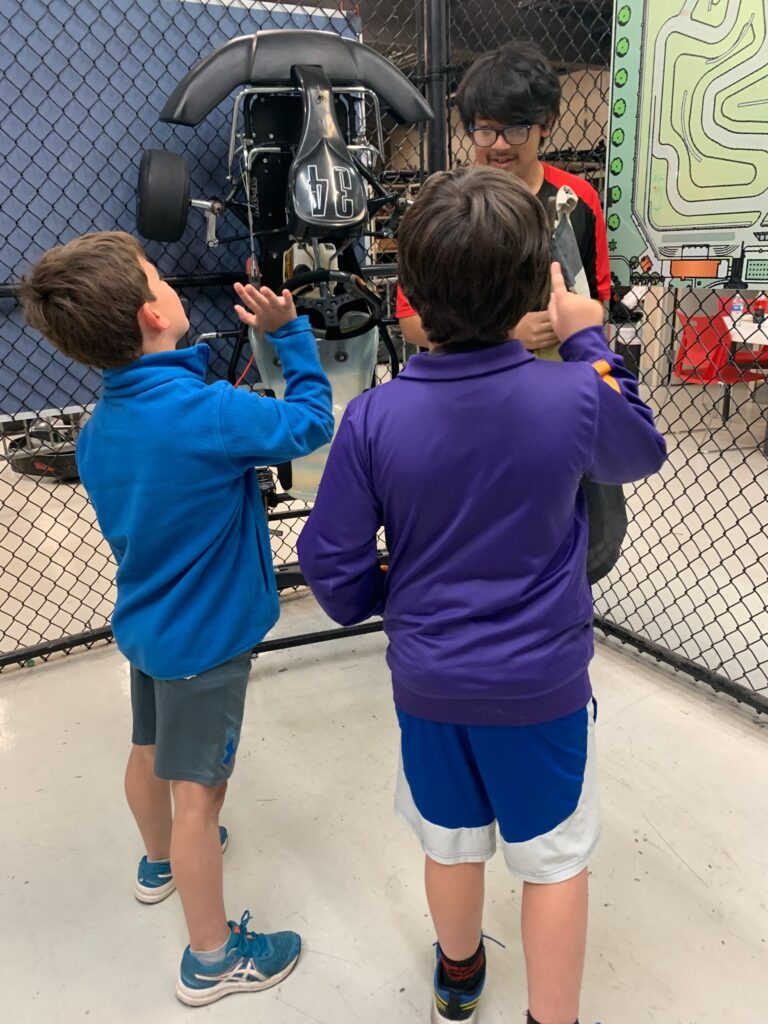 So now that you're a karting expert, go forth and have some intense racing fun! I know we all have our different ideas of family bonding, but I think waving to your kid as you deftly maneuver around the kart he's guiding through a sharp turn is the way to go. Just remember to fasten your helmet tightly, and also do not sh*t talk your husband unless you're 100% sure you can beat him, because he will never let you live it down if you don't.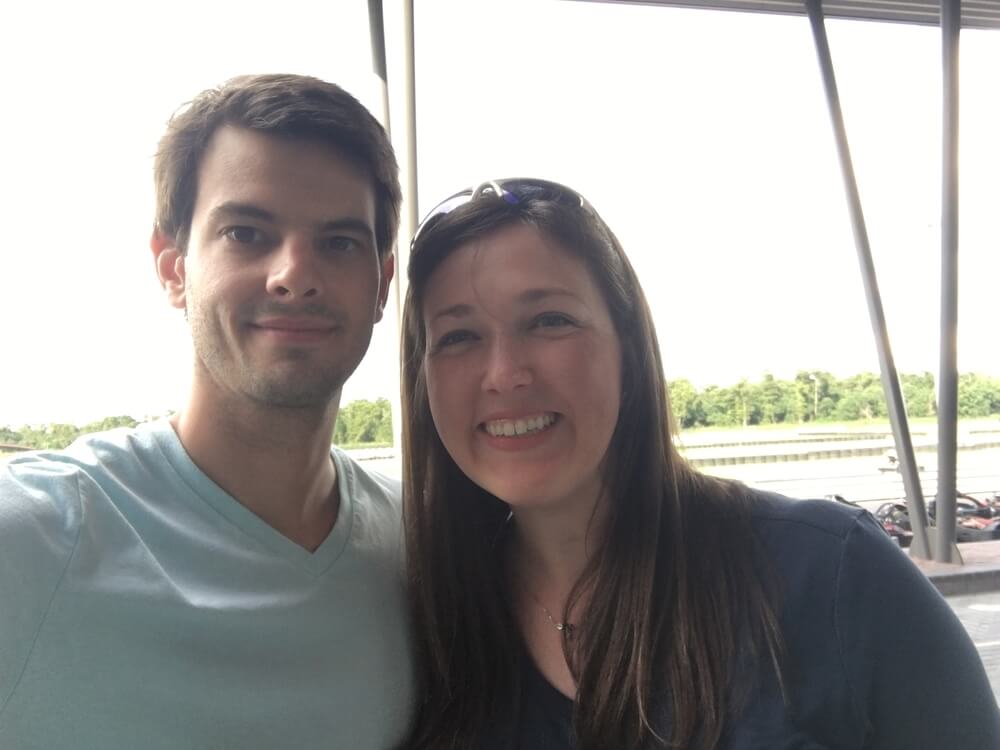 The following two tabs change content below.
Hi, I'm Katy. Mom to four sweet boys ages 10, 6, 6, and 5. It's a loud, messy, chaotic life. I love connecting with other parents and am so glad you stopped by today!