Margot Brandenburg is a mom who made a connection. And then she turned that connection into a business. A business that helps families strengthen their homes for natural disasters. Even better? She helps families do it at very little cost out of pocket. How amazing is that? We took a few minutes to sit down and talk with this New Orleans mom and learn a little bit more about her story.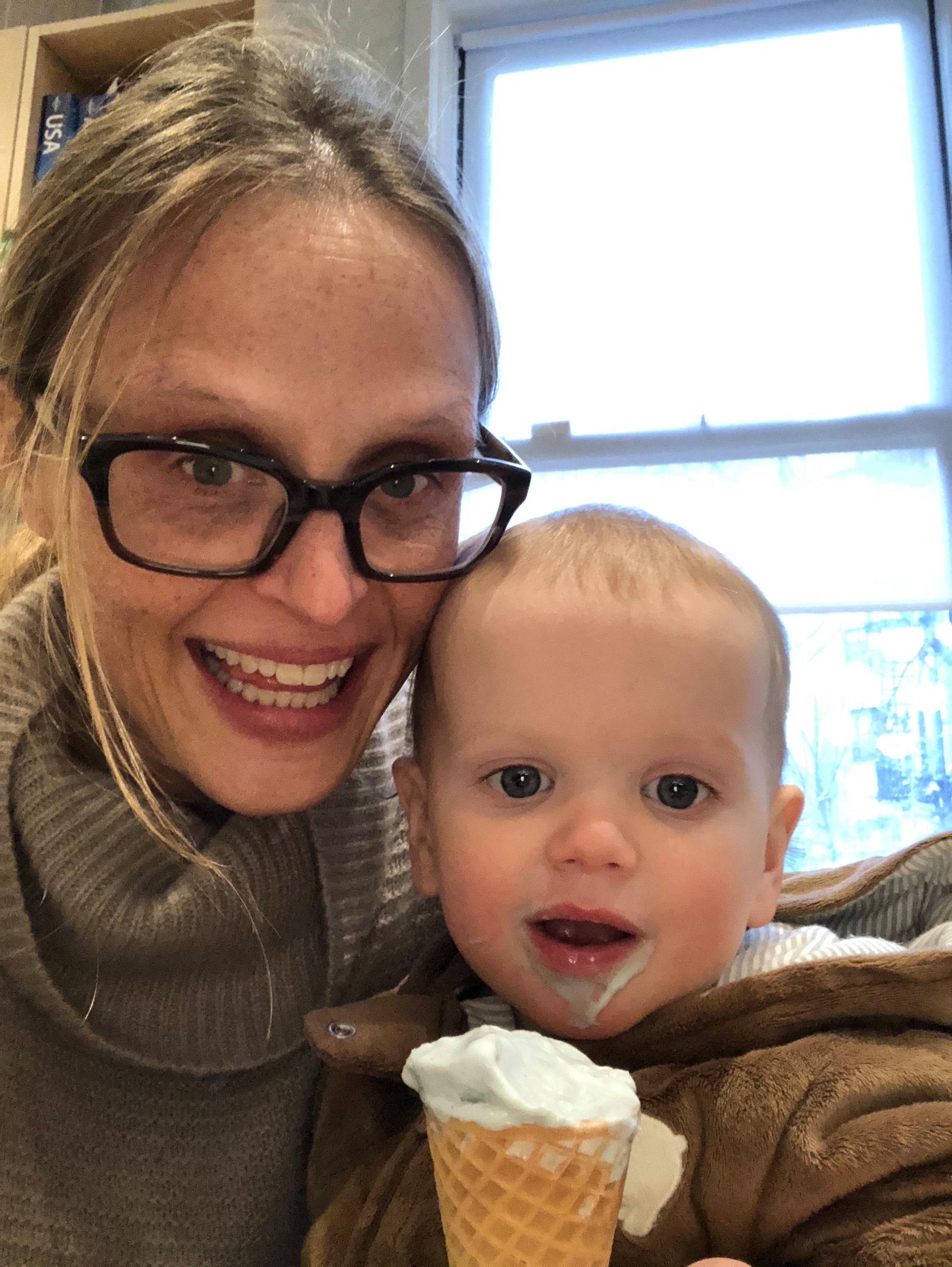 Tell us a little about yourself.
I'm a mom, entrepreneur, wife and chocolate lover. I have two small kids (1 and 4) and two bigger stepkids (11 and 14). I love looking for innovative ways to solve problems – whether it's rigging a new snack holder for my kids that won't spill, or building a business to address the impact of climate change.
Tell us a little about My Strong Home. What was the inspiration behind the company?
I was living in New York when Hurricane Sandy hit in 2012, and was out of my apartment and my job for weeks. That is when I 'discovered' hurricanes. (New Orleanians, please laugh at me.) I was staffing a commission that the NY Governor created to recommend ways the state could be more resilient, and all of the recommendations were aimed at government. We were, like, 68 days into Congressional debate over whether to appropriate Sandy recovery money. . . and I just thought it was crazy to assume the government would continue to bail us out. Never mind that all the funding in the world can't replace family heirlooms or lost time from work. So I started asking around for ways to prevent hurricane damage, and ideally ways that could 'pay for themselves.' I soon found out that there *are* preventative measures you can take, they are tried and true, and they pay for themselves if you get the right discount on your insurance. I had a background in energy efficiency and solar finance, and that concept was familiar in a lot of ways. I was like, 'hooray'!
Why do you hope to accomplish with MSH?
We hope to make homes and families safer from the risk of hurricanes, tornadoes and other extreme weather events. We want to intervene before these events cause damage, rather than after the fact. And, we hope to serve large numbers of people. That means we need to think beyond government to find additional ways to pay for the work that needs to be done. MyStrongHome does all of those things. We fortify houses to make them storm-ready, and we pay for it with insurance savings. We put out the money, and get paid as our customers save. Which allows us to recycle those funds and reach more people.
Do you think that being a mom has changed the way you think about natural disasters?
Both in terms of the way you prepare for them, and their potential to impact your life, your family's life, and your community?
Absolutely! As a parent, you worry more about your kids' safety and well-being than your own. And it isn't just about weathering a storm, so to speak. It's about creating a sense of safety and continuity for your kids. They like routine, and stability. Being out of your home for weeks, months or longer. . .that takes a huge toll on kids. And on us as parents.
The product is somewhat non-traditional. How did you develop the business model?
There are very few business models out there to address disaster risk. Some people would describe it as building resilience to climate change. Either way, we don't have nearly enough tools in our toolkit. We learned a lot from business models that have emerged to solve other problems–like solar finance and Pay-for-Success programs–and adapted them to disaster prevention. Fortunately, the fundamentals of our business are straightforward. There are simple, scientifically-proven investments you can make in your home to make it stronger and safer. These generally involve getting a new roof, which is the first line of defense against storms. If you do this, your insurance company is less likely to have to pay a large claim. We didn't invent these measures, and weren't the first ones to realize they reduced insurers' losses. We just needed to connect those dots.
What can people expect from the MSH business process? How long does it take? Who will they talk to?
We can move as quickly or as slowly as our customers need us to. People get started by calling or registering on our website, and they receive a call back from one of our customer care specialists. We estimate what it will cost to reroof their house to the Fortified standard, and what we can save them on insurance with one of our partner insurers. We can only finance what we can save people over the next seven years – if the roof costs more than they save in that time frame, we ask them to contribute the difference. We do a quick, onsite inspection to verify the costs and savings, which takes about 30 minutes and can be scheduled as soon as they are ready. After that, we send them a proposal to Docusign, and they are on their way! The work itself usually takes two days.
MSH is a B-corp. Tell us a little about what that means.
And where can our readers learn more about them if they are interested in supporting b-corp businesses?
MyStrongHome is a benefit corporation and a b corp, which mean we exist to create value for all of our stakeholders (customers, workers, community and the environment) rather than just shareholders. We exist to build resilience, not to make a profit. And we have embedded that into the DNA of our organization.
What are the biggest challenges you've faced as you build this business?
Personally, the biggest challenge is starting a business with small kids at home. It's exhausting! Both physically and mentally.
Professionally, our biggest challenge has been in creating something new. No one has ever heard of us, or what we offer, and we sometimes face skepticism. We have to build trust with the people we want to serve.  
What has been your number 1 moment with MyStrongHome to-date?
We fortified the home of an elderly lady in Myrtle Beach who is unable to evacuate from a storm. She was one of our first customers, when we were still in a pilot phase. Hurricane Matthew hit soon after, and I immediately thought of her. She doesn't use email, so I messaged her daughter (who had arranged the retrofit on her mom's behalf). Fortunately, the woman and her home were unharmed – despite the fact that a number of her neighbors' homes were damaged.
Since we're in hurricane prep mode, do you have any advice or information for our readers regarding extreme weather?
There are a lot of resources out there for families that want to prepare for a hurricane. Even if someone doesn't engage with MyStrongHome, I encourage them to look up the Fortified standards of the Insurance Institute for Business and Home Safety. If nothing else, make sure your roof is up-to-date since that is your home's first line of defense.
---
Thank you so much for the interview, Margot! If you'd like to learn more about My Strong Home, you can visit them online or call 1-800-804-0410.
The following two tabs change content below.
Hi, I'm Katy. Mom to four sweet boys ages 10, 6, 6, and 5. It's a loud, messy, chaotic life. I love connecting with other parents and am so glad you stopped by today!