Before we had kids my husband and I lived at French Quarter Festival for the full four days. Now with three kids in tow it's a little different, but not completely. We try to incorporate them into as much of our life as possible so festivals are no different. We have been taking my oldest son since he was 8 months old and the others followed suit as they joined our family.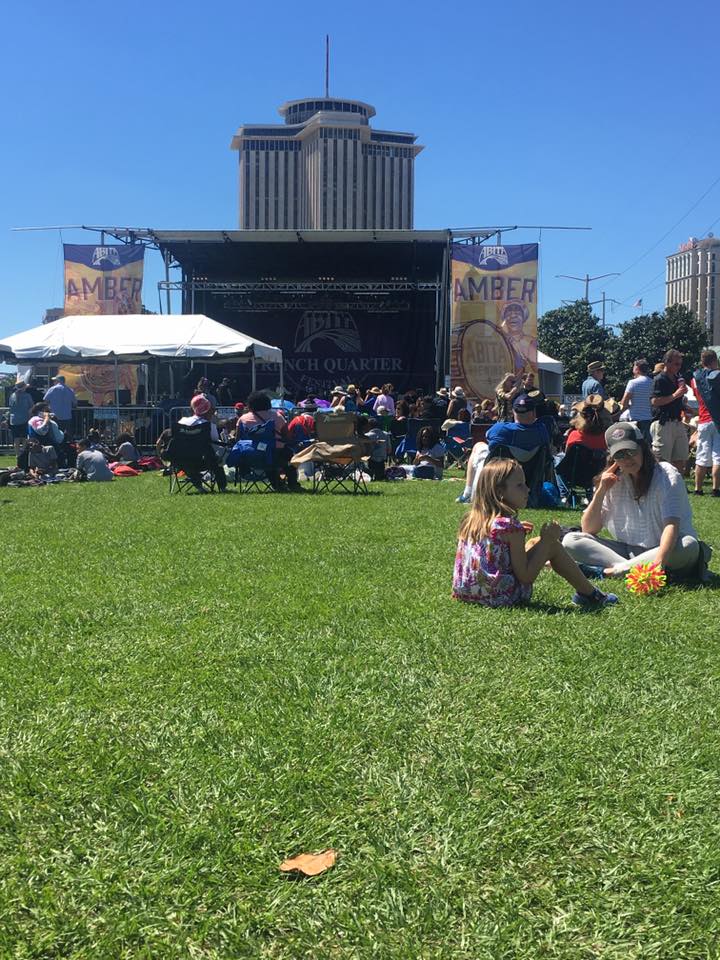 The best thing about French Quarter Festival is that it is free so there is no initial cost to attend. It is also open and very large so there are lots of hidden gems if you don't want to frequent the big stages. I like the feeling of being able to come and go as I please. We try to pick one day during the week to attend with the kids and then one day on the weekend to attend just the two of us. As they get older I really look forward to being able to take them for the whole weekend.
So over the years I have found a few tips and tricks that work for me and just some helpful hints for navigating the festival. So here they are…
Location
Location can be vital when attending with kids. The biggest stages are on the riverfront as is the breeze. If it's hot this may be your place to be. However there isn't a lot of shade so bring an umbrella. Typically we start our day at the riverfront and then when everyone get hungry or tired we start walking from stage to stage. The Zydeco Stage (on Decatur) is a great one for kids because they play a lot of upbeat and fun music so they can dance around and have fun. The stage in front of the aquarium is your best bet for shade. Its all paved, though, so bring chairs. We also like to find brass bands to watch and usually end up in Jackson Square at some point too. If you are looking for shade you can always stop in a restaurant for a drink and snack.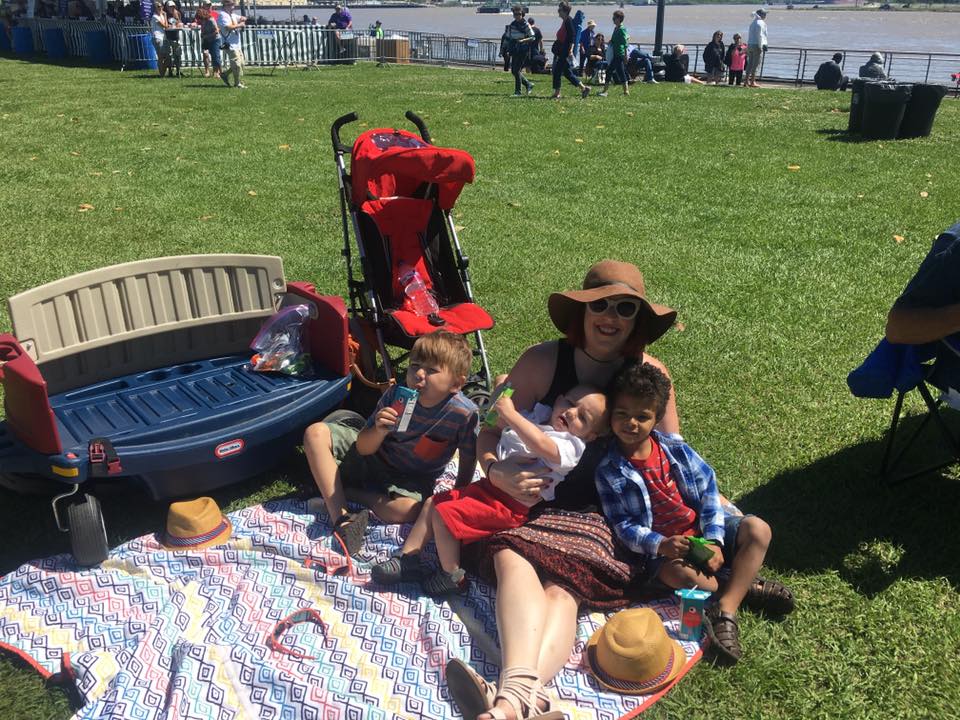 Bathrooms
This is so important if you have kids that are potty trained. The bathrooms are all in central locations on the riverfront. Most of the restaurants and business will not let you use their bathrooms during FQF. There are always port o potties on the river front and then Jackson Brewery has bathrooms on the third floor as well as Canal Place. I ask my kids often if they need to use the bathroom before we leave the riverfront.
Food
There is literally food everywhere! Also, in 2016 they added these really nice seating places to eat by the food booths. There is always a master list of food booths online but the majority of them are by the big stages. The food generally runs between $5 and $7 for a plate. I use this time as a great excuse to get my kids to try new things. This is how we got them interested in things like oysters and white beans. Our personal family favorite are the Goat Cheese Crepes from Muriel's which are always in Jackson Square.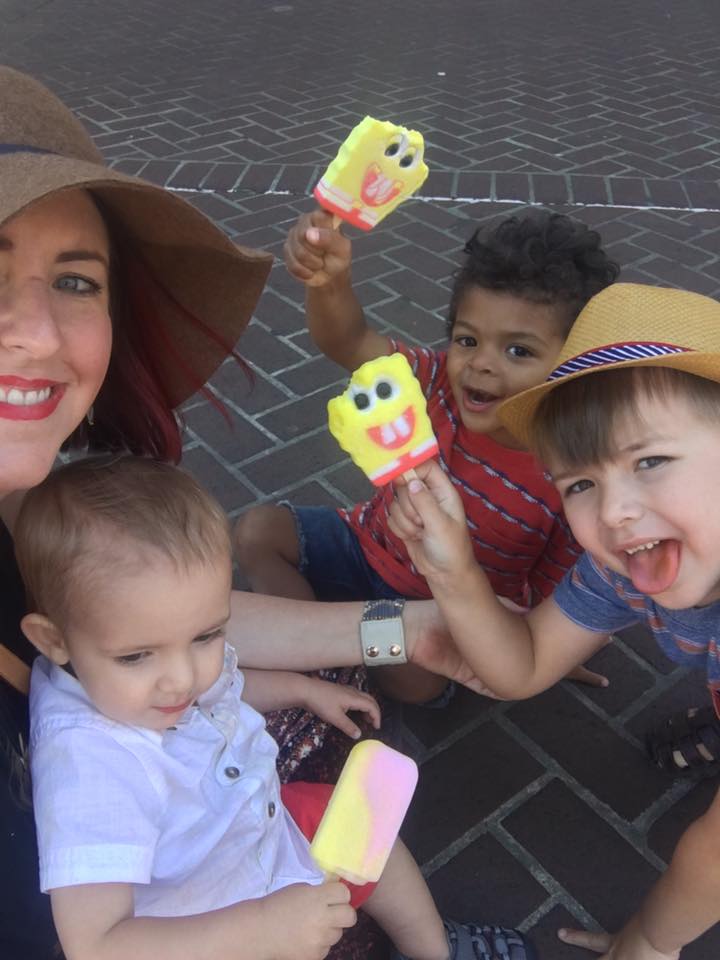 First Aid and Security
When you enter the big stages on the riverfront they are going to check your bag. The great thing about FQF is they allow strollers and wagons into all of the areas. They may want to look under your stroller. There are lots of officers walking around and the area is very secure. I have seen them respond incredibly quickly to any issues that arise like a missing child. They have also added several First Aid Stations that provide sunscreen and band aids and could assist in getting an ambulance or EMT if the situation required it.
Supplies
When we go with our three kids we usually bring a wagon and a stroller. We also bring a blanket for when we want to lay in the grass. Obvious things we pack are snacks, water and sunscreen. I usually bring bug spray just in case and hats and sunglasses for everyone. We mostly eat the food that is at the festival so the snacks I pack are minimal. I also pack some toys, bubbles and coloring books. Sometimes it is hard to keep their attention between acts so these are great to pull out and play. In years past I have also brought a small blue tooth speaker with us so that we can play music while we are waiting for something to start.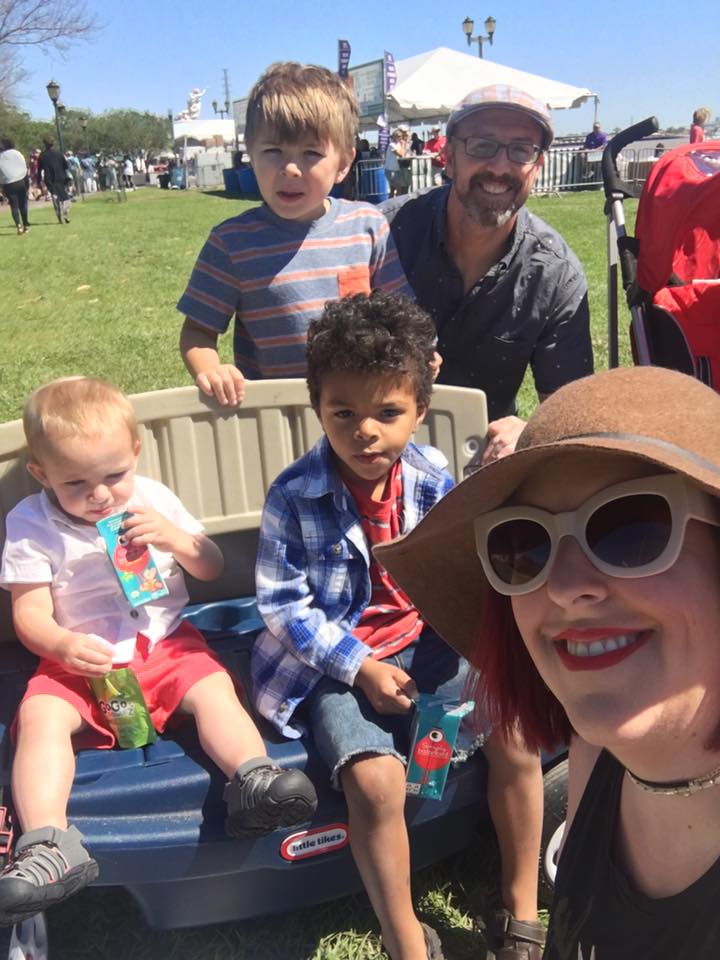 Money
Bring Cash. Some of the food tents have started taking cards but it totally depends on the signal they are getting if their card readers are working. I wouldn't want to chance missing out on something I wanted to eat so we bring cash. We also give each of the kids a small amount of money so they can pick out something they want to have that they don't have to share. This year they both wanted Mango Freeze from the WWOZ tent.
Parking
Okay so this is a big one. If you have kids park close and pay the expensive rates. For Thursday and Friday Harrah's has their regular parking rates. For the weekend it usually jumps to $40 or $50 for the day although you can find some lots along Poydras that are $30. My theory is always to be able to get in and get out fast if we need to so we pay a lot to park. However I justify it by the fact that the festival is free so I am not paying anything to get in. Also, every year I hear people suggest to park uptown and take the streetcar into the city. It is next to impossible to get yourself on a streetcar during FQF much less a stroller, so if you are coming with a child I would park close and not worry about going uptown.
Crowds
The crowds are biggest on the weekends but don't let it surprise you how packed it is on a Thursday or Friday too. It's best to get there early so you can easily move around and see where you want to go or sit. Obviously the most packed areas are on the riverfront, the zydeco stage and Jackson Square. A lot of the areas are busy but we have never had an issue moving through the crowd with the kids with the exception of the Woldenberg Stage and Jackson Square because both areas are so small.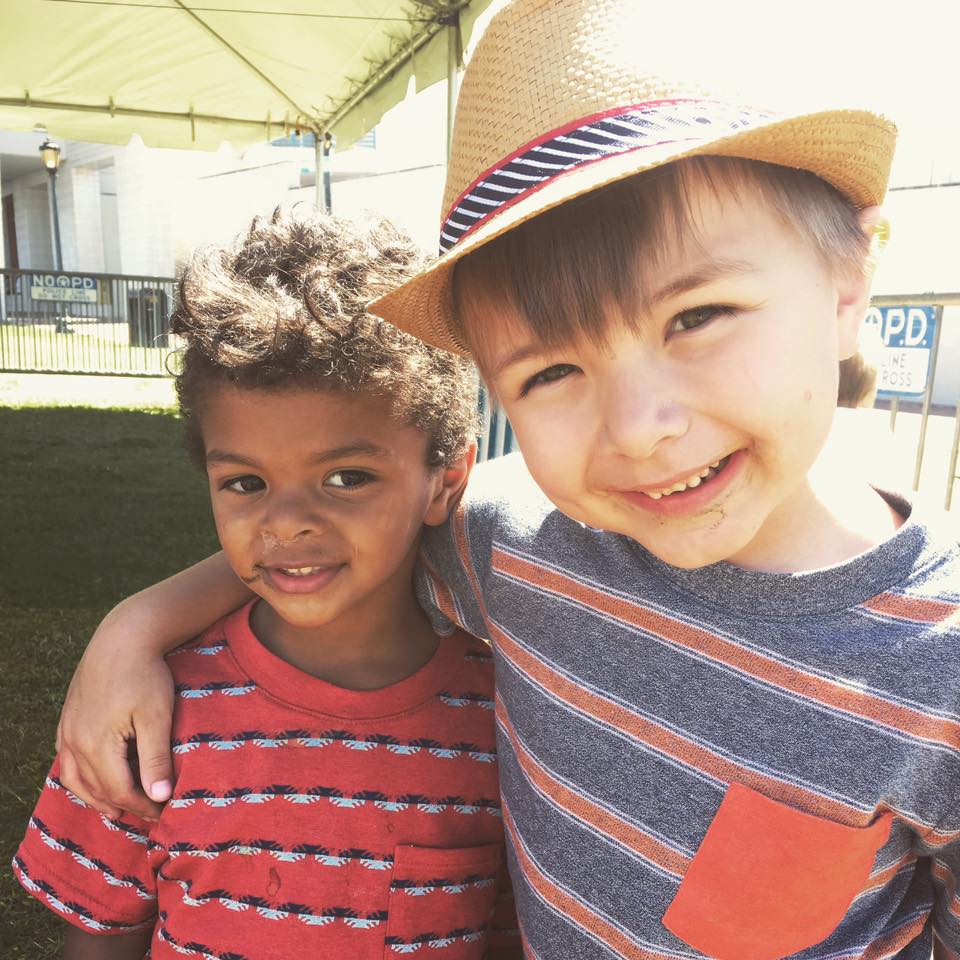 New Orleans is a beautiful place with a lot of fun to offer kids and families. This festival is completely worth the drive!