No one can deny that the Louisiana Strawberry Festival is one of the biggest festivals on the Northshore. I have avoided it the last few years due to just how big it has gotten. This year, I was determined to enjoy it again. Here are my suggestions so that your family can enjoy it too.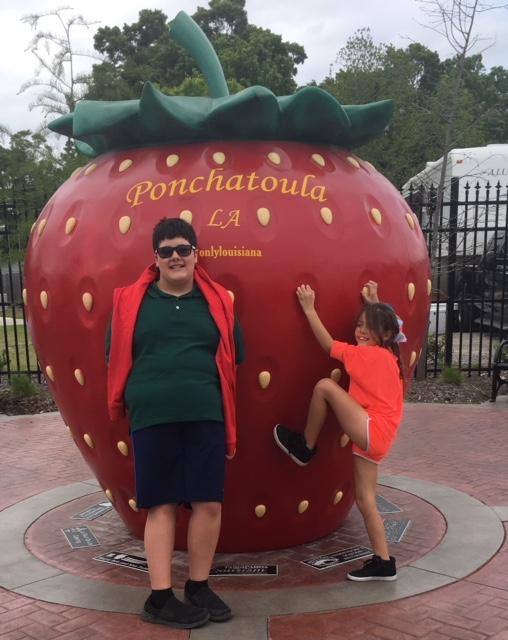 Go Early
I checked my kids out of school as a surprise today to go to the Strawberry Festival. We got there around 3. I would keep this in mind for next year. It really was very nice and not crowded. As a bonus, Friday is the only day they do wrist bands for the rides. Parking was easy as well. Saturday, they open for 9. Sunday, the festival opens at 10. Your kids will wake you up early anyway. Go early before the crowds.
Bring Cash
I saw maybe three vendors that took credit cards. This is typical of festivals, but in this day and age, it is easy to forget that we need cash.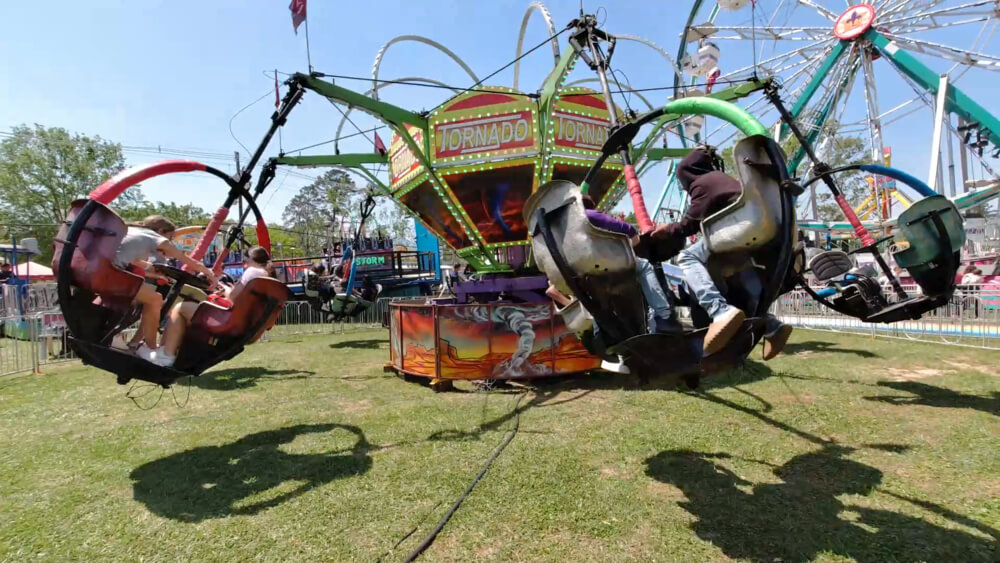 Go Hungry
There was so much food. Kettle Corn, fried strawberries, strawberry nachos, strawberry cheesecake, chocolate covered strawberries, roasted corn, fried Oreos, bbq, and many many other items. I would scope out the food area, and pick what you are really interested in, or pick a few dishes and split them with friends. Otherwise, you may get too stuffed to try that one dish that you really want. My kids liked the strawberry nachos.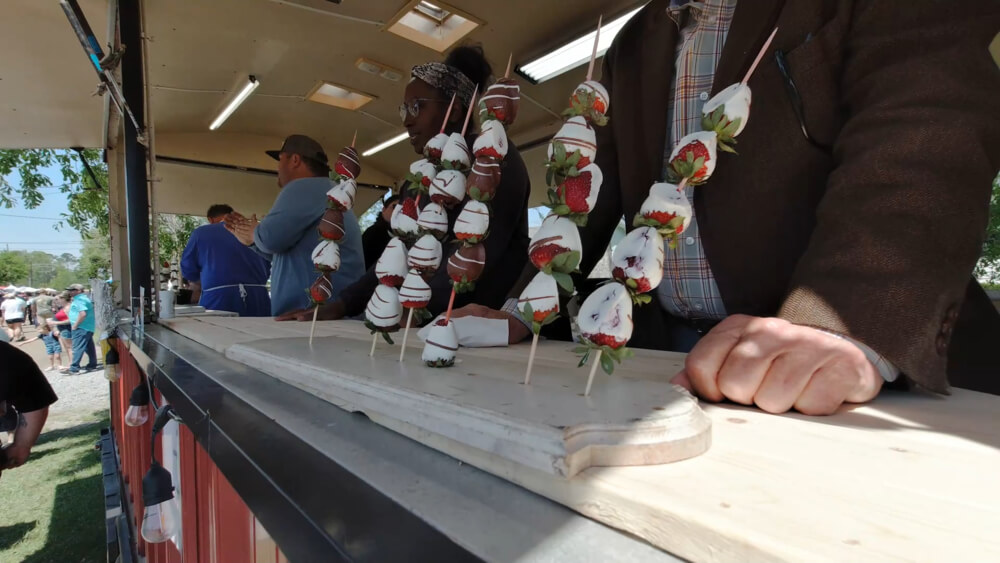 Rides and Games for the Kids
I was there for the food. My kids were there for the games and rides. Tickets for the rides are $1 each. Most rides were 3 to 4 tickets. They have a Tilt-A-Whirl, Ferris wheel, big slide, and plenty of rides for the littles. There were lots of games that seemed to cost about $5 a game.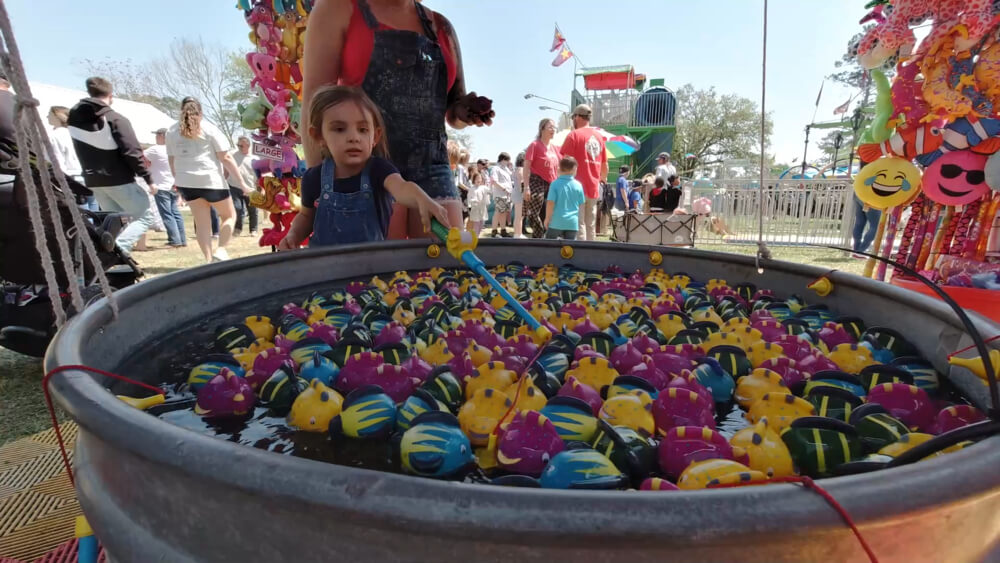 Buy Things to Bring Home Last
We did not buy our strawberries until we started heading back to the car. There is a lot of walking and a flat of strawberries is heavy!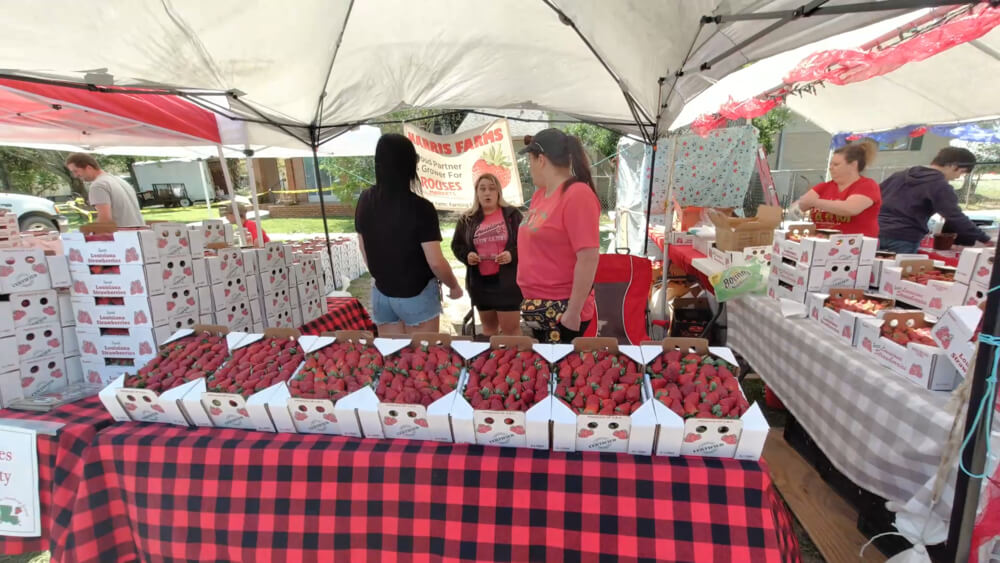 Parking Tips
Parking is always a question when you head to a new festival. If you get there early you should be able to find parking on the street somewhere. If you head out later you should expect to pay to park. People will have make-shift parking lots set up in the area.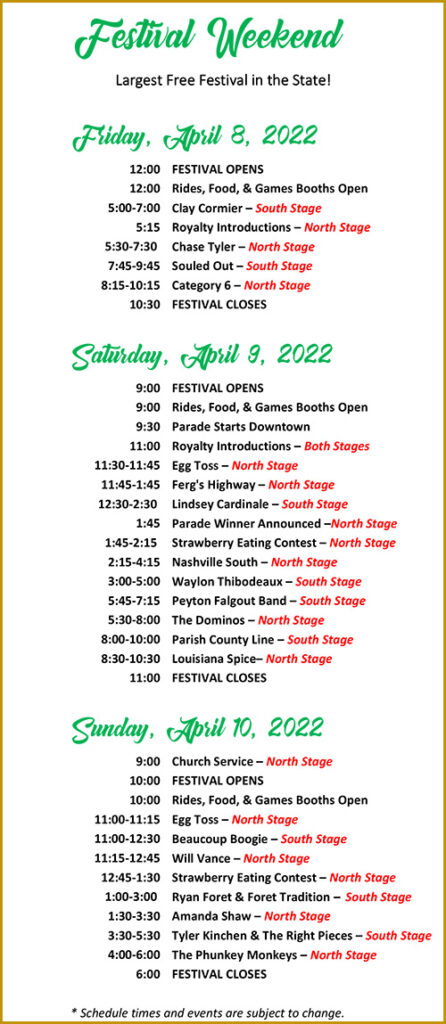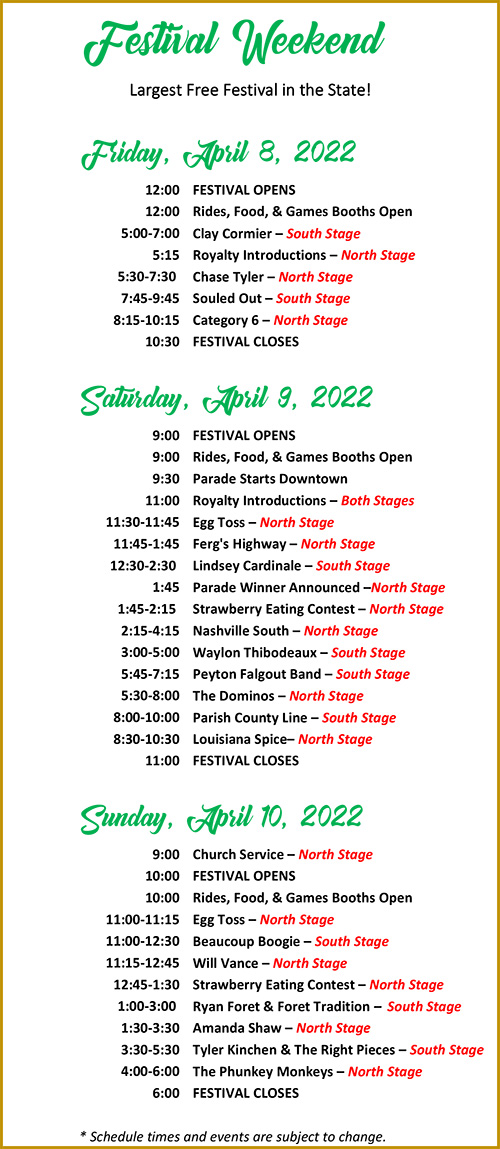 The following two tabs change content below.
Latest posts by Lisa Saragusa (see all)