I have friends that live in the Tampa area. They had told me that everyone should visit Discovery Cove in Orlando at least once. So, we decided to book a last trip of the summer around this visit. My family was not disappointed. Here are some tips for your visit to Discovery Cove:
You Can Add Other Sea World Parks
The price of admission is a little steep, but you can add passes for SeaWorld, Aquatica, and Busch Gardens for two weeks. Sea World and Aquatica are currently $21. Busch Gardens is an additional $25 and includes parking to all the other parks for the two weeks. Parking at resorts ranges from $20 to $25. I would buy one pass to Busch Gardens so that you get the parking even if you don't plan to go.
Pick a Date
Discovery Cove reservations are made for a specific date. Therefore, I would book this as your first day and plan your other visits around it. They will give you an ID that will get you into the other parks. The upgrades can book fast. I recommend making your reservations at least two months in advance.
Figure Out if You Want to Add on an Upgrade
You can upgrade your visit to include additional adventures for a fee. This includes swimming with dolphins, swimming with sharks, or feeding sting rays. My Aunt swam with sharks. She absolutely loved it. There are minimum ages on these upgrades.
Items Included
With admission, your day is all-inclusive. They provide breakfast, lunch, and snacks. They provide towels, snorkeling equipment, and special sunscreen. Parking is included for this resort only as well. Finally, they do give you a locker for the day as well.
Thing to Leave Home
They don't allow jewelry or outside sunscreen, so I would leave these items behind.
Day of Arrival
Everyone told me to get there for 7. I listened and made everyone wake up at 6 to get there. We waited a little while for breakfast to be served. We couldn't start swimming until 8:30. So, I recommend you get there for 8. I am not a fan of waiting around and listening to my kids whine about why I got them up so early to wait around. The check in process was super easy. All adults will need proof of ID.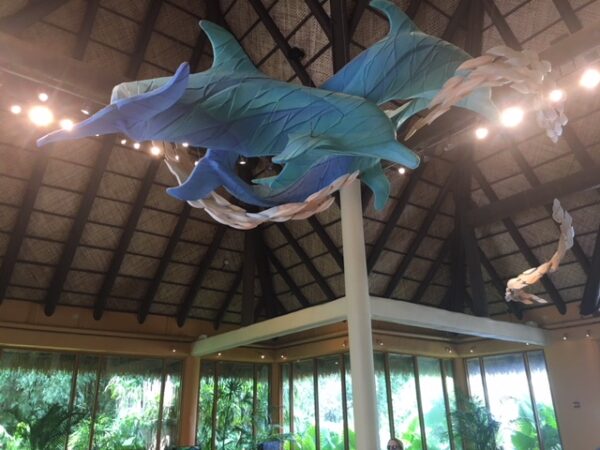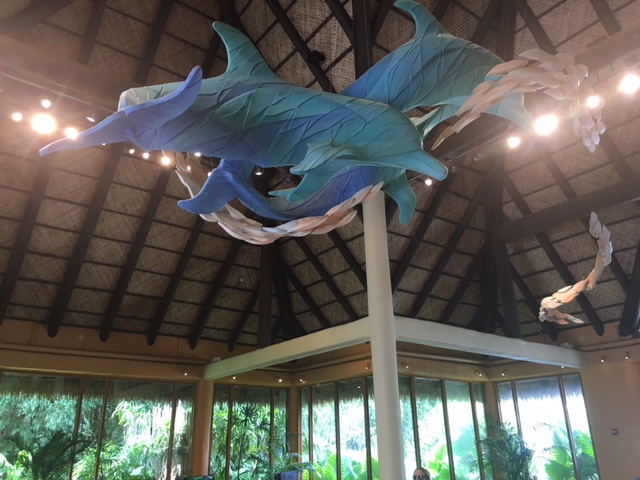 Cautions about the Lazy River
We absolutely loved the lazy river. It is about a 15 minute ride. Make your kids wear life jackets. There are several parts that are 8 feet deep for long stretches. My kids are good swimmers, but I felt much more comfortable with all of us in life jackets.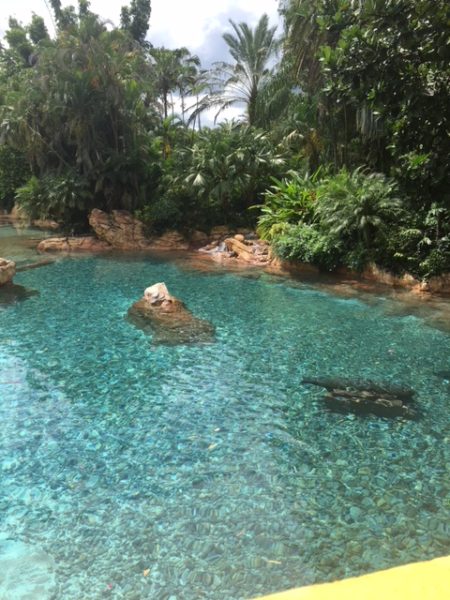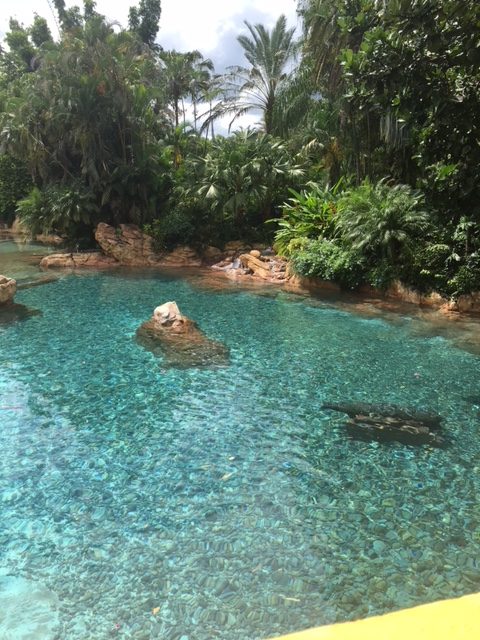 The Reef
This area is where you can snorkel and see fish. It tends to be the most crowded. Therefore, I would recommend if you can stand the freezing cold water, you may want to knock it out first. Lunchtime will be a little less crowded as well.
We loved our day. They close earlier than the other parks, so I would get there early. The water in the lazy river was surprisingly warm. I thought that this would be a once and done trip for us, but we are already talking about returning now that we've tried it!
https://discoverycove.com/orlando/
The following two tabs change content below.
Latest posts by Lisa Saragusa (see all)