When I was a kid I don't think splash pads existed. Now days they seem to be popping up everywhere! What I know for sure is that my kids absolutely love the things. As a result we have driven all over creation visiting a lot of different splash pads. Here's a list of the ones on the Northshore.
Splash Pads in Abita Springs
Abita Trailhead
In addition to the interactive water feature, the trailhead also boasts a playground for the kids, a large field for running or picnicking, and water fountains where families can collect fresh Abita water to take home.
Splash Pads in Covington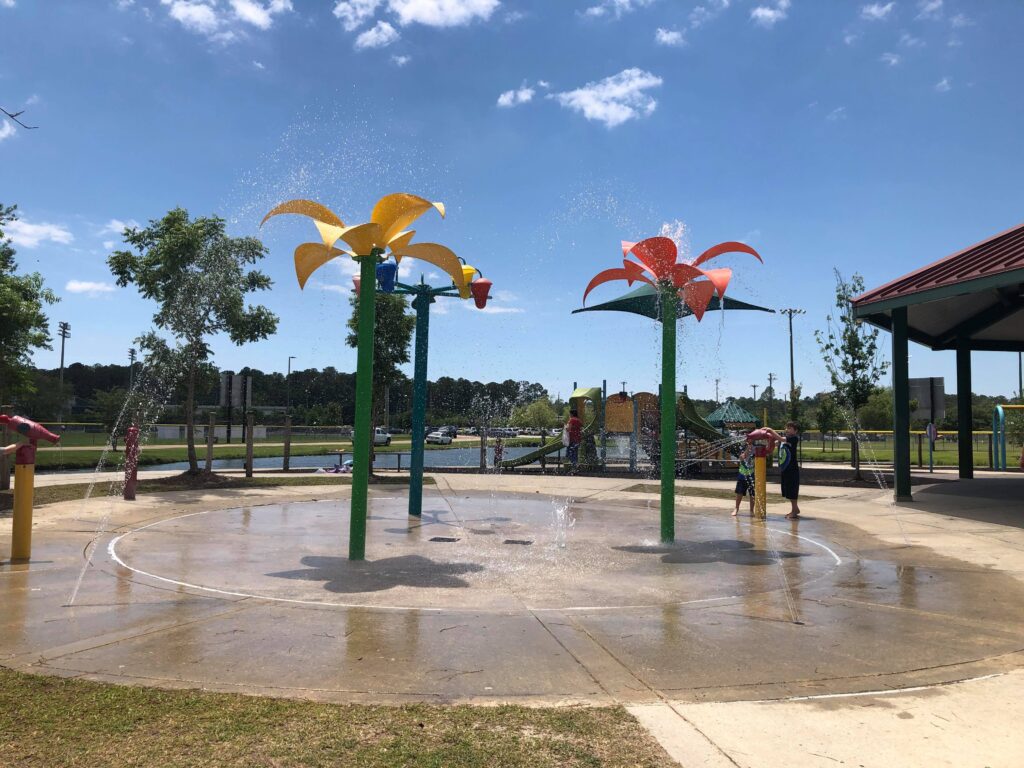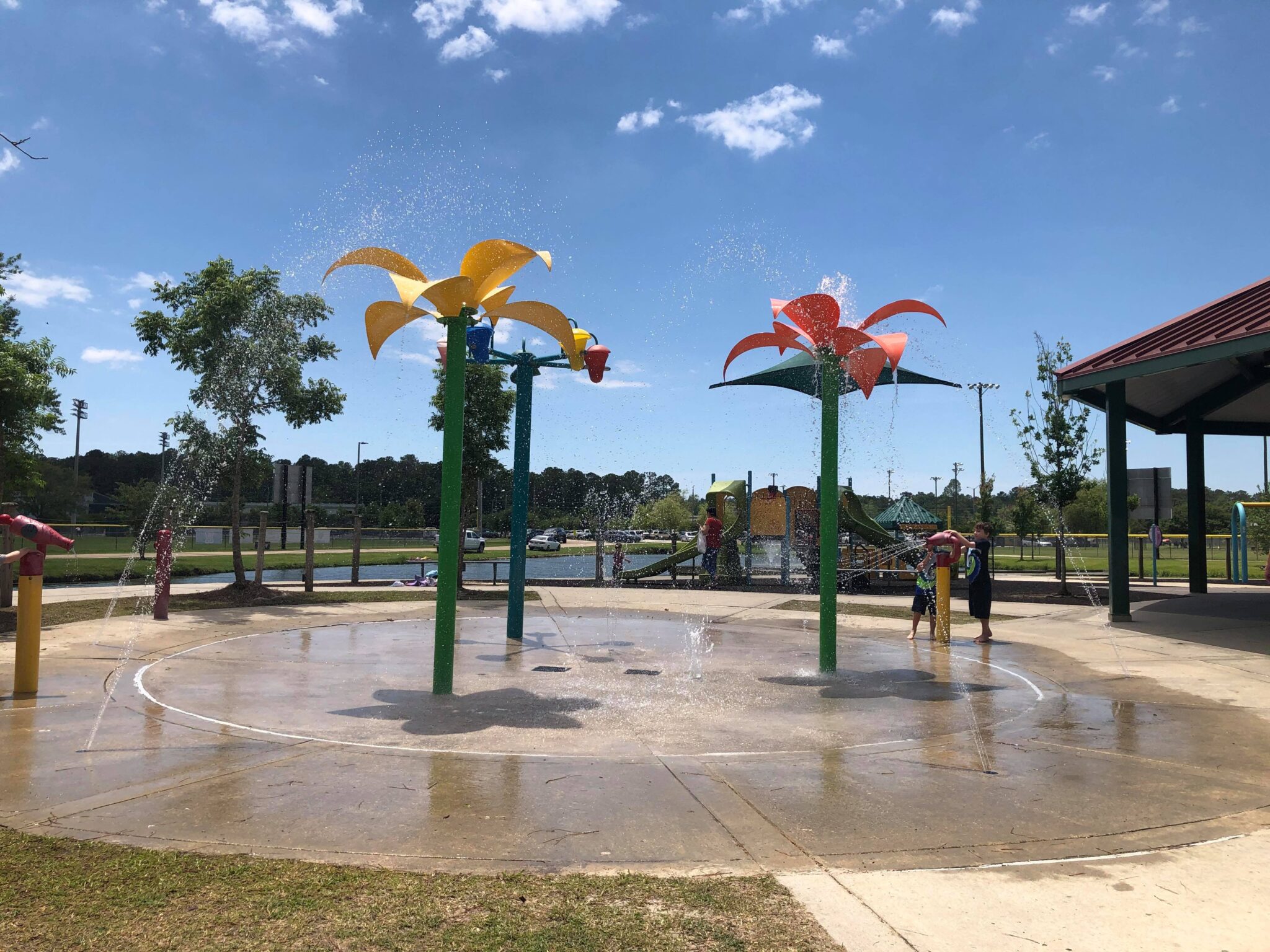 Coquille Park and Recreation District
13505 LA-1085, Covington
Open Saturday and Sunday 9AM-7PM and Monday-Friday 10AM-6PM
Splash Pads in Hammond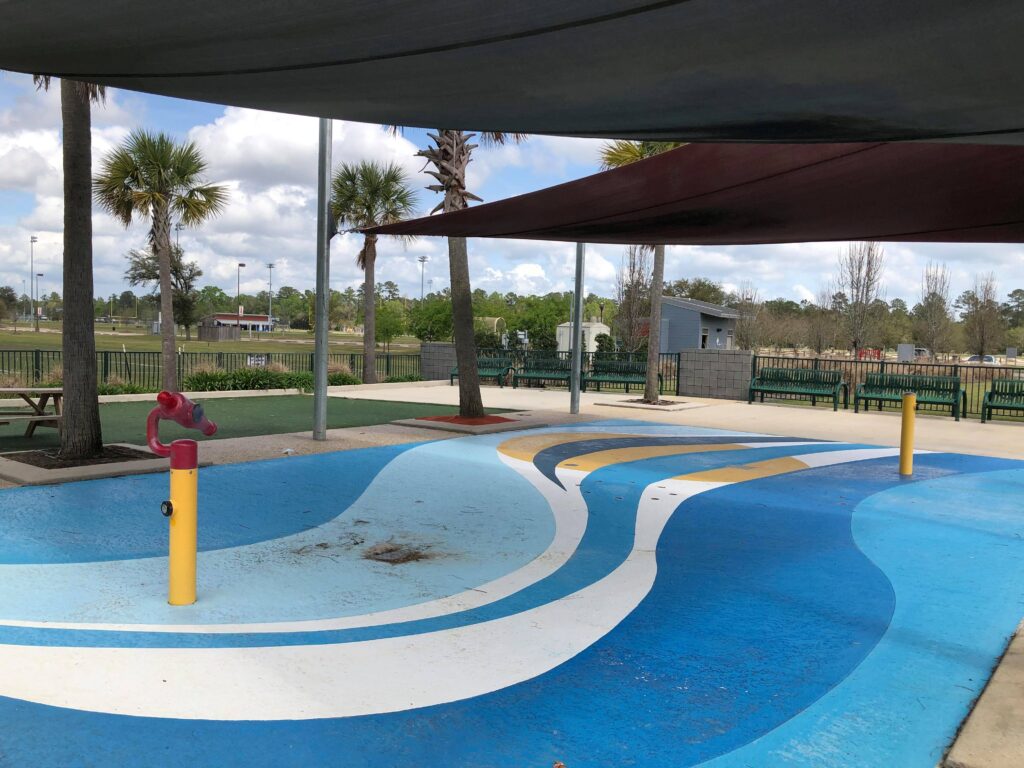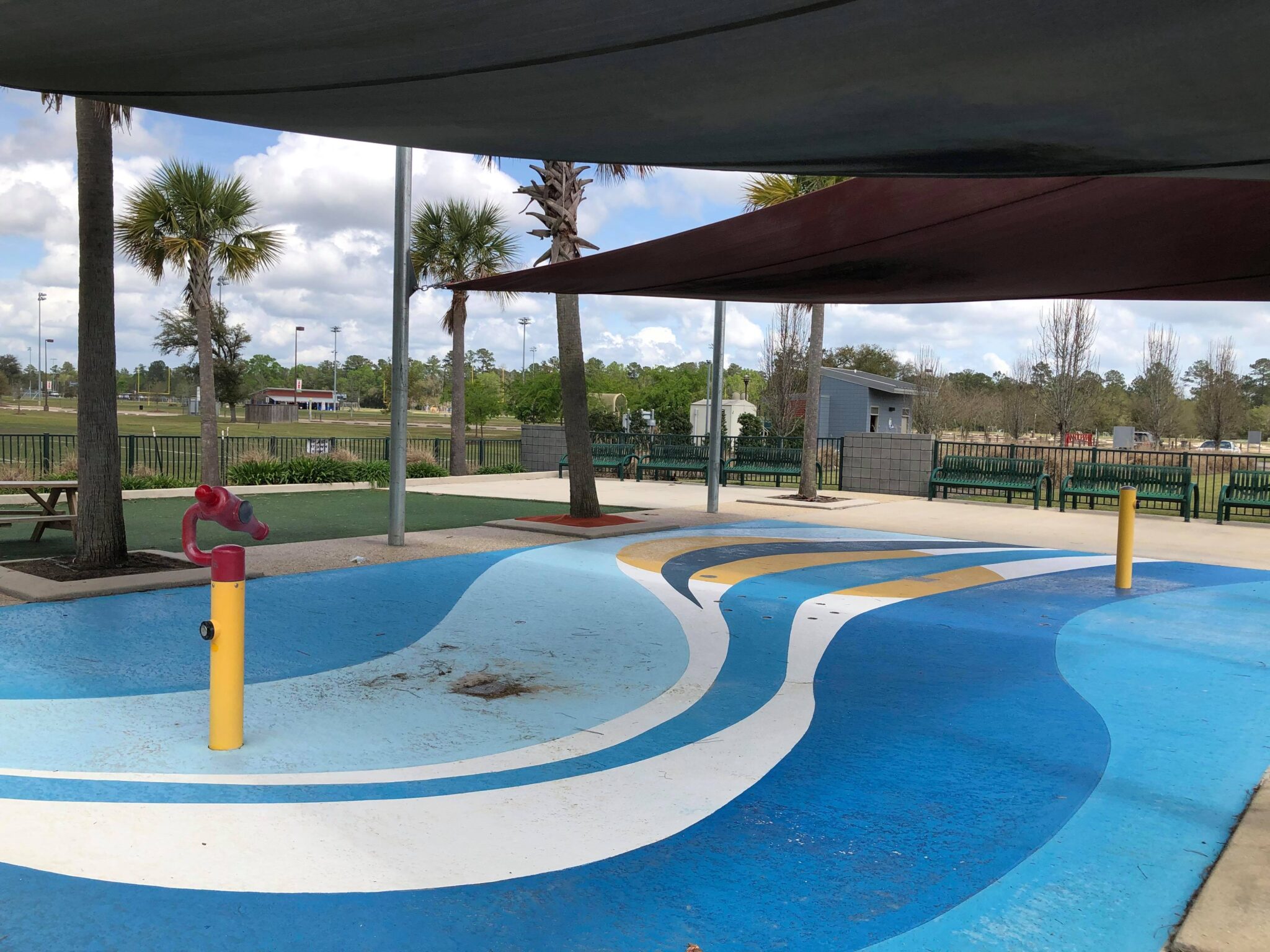 Chappapeela Sports Park
600 CM Fagan Drive, Hammond
Covered splash pad area, water fountains, and benches. Gated.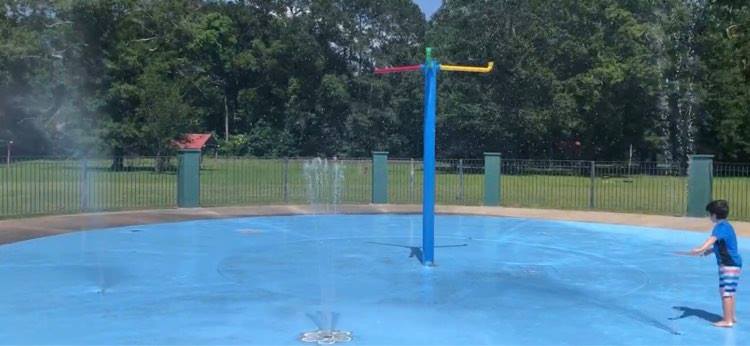 Martin Luther King Jr. Park
600 Martin Luther King Dr., Hammond
A small splash pad. There is also a few pieces of playground equipment, a covered picnic area with restrooms, and several ball fields.
Mooney Avenue Park
800 Mooney Avenue, Hammond
North Oaks Park
2311 North Oak, Hammond
Adjacent to Southeastern University, this park also includes a walking trail and fitness areas.
Splash Pads in Mandeville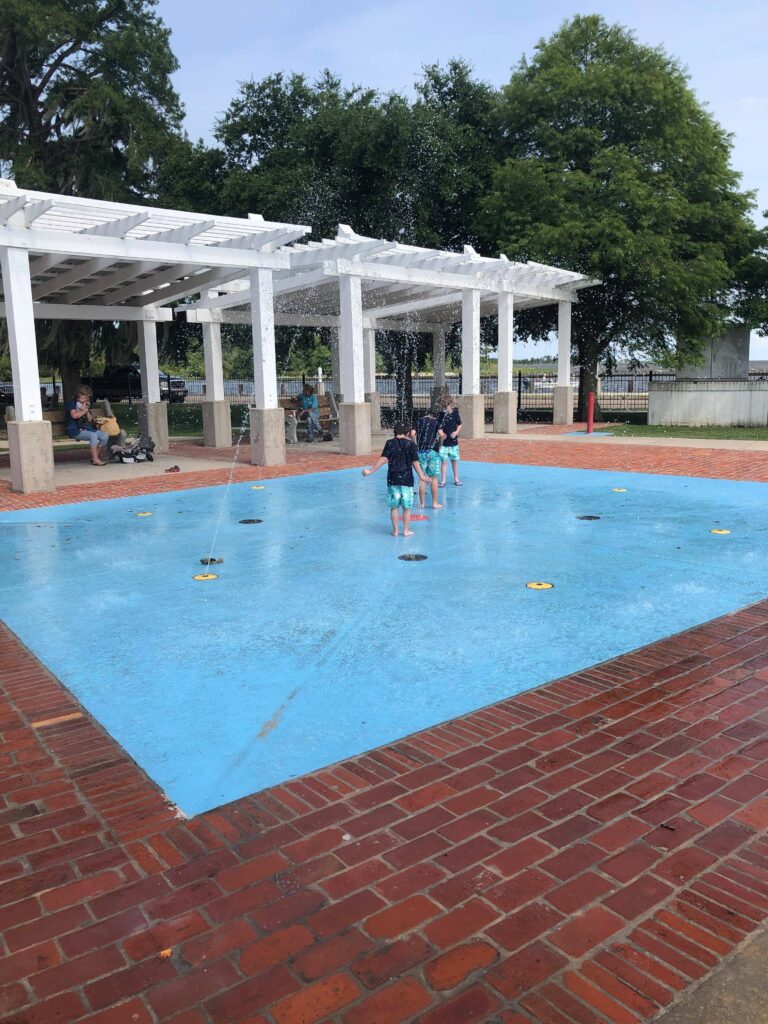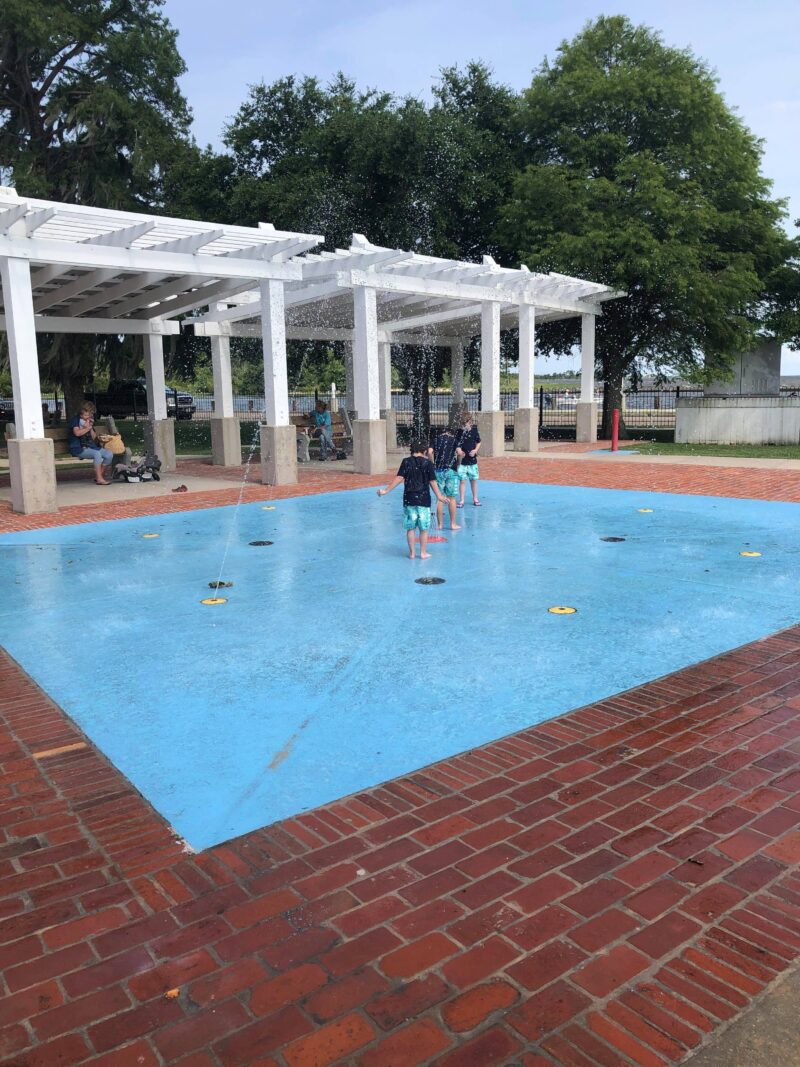 East Lakefront Children's Park
1500 Block of Lakeshore Drive
Interactive water feature, beach, plus other fun play equipment.
Water feature operates from 10AM-9PM, the months of May-October. No food or drink allowed.
Fontainebleau State Park
62883 Highway 1089, Mandeville
Interactive water feature and also beach swimming available. Louisiana State Parks' water playgrounds operate Tuesdays through Sundays from 8AM to 8PM. Facilities are closed on Mondays for cleaning and maintenance.
Admission is $3/person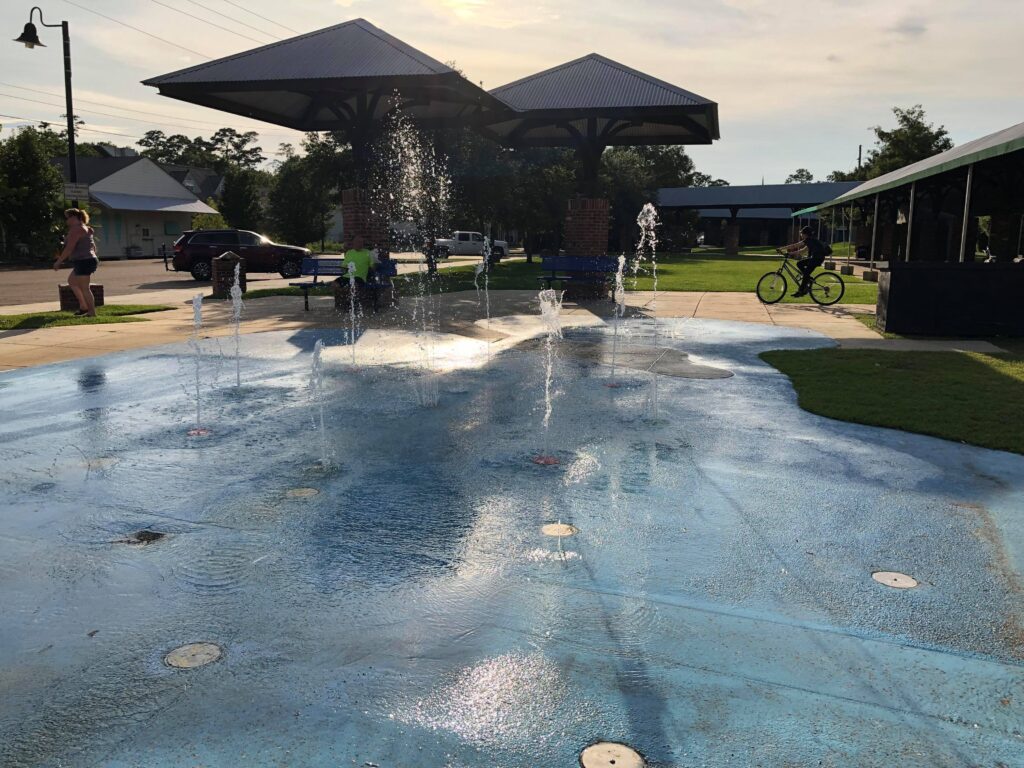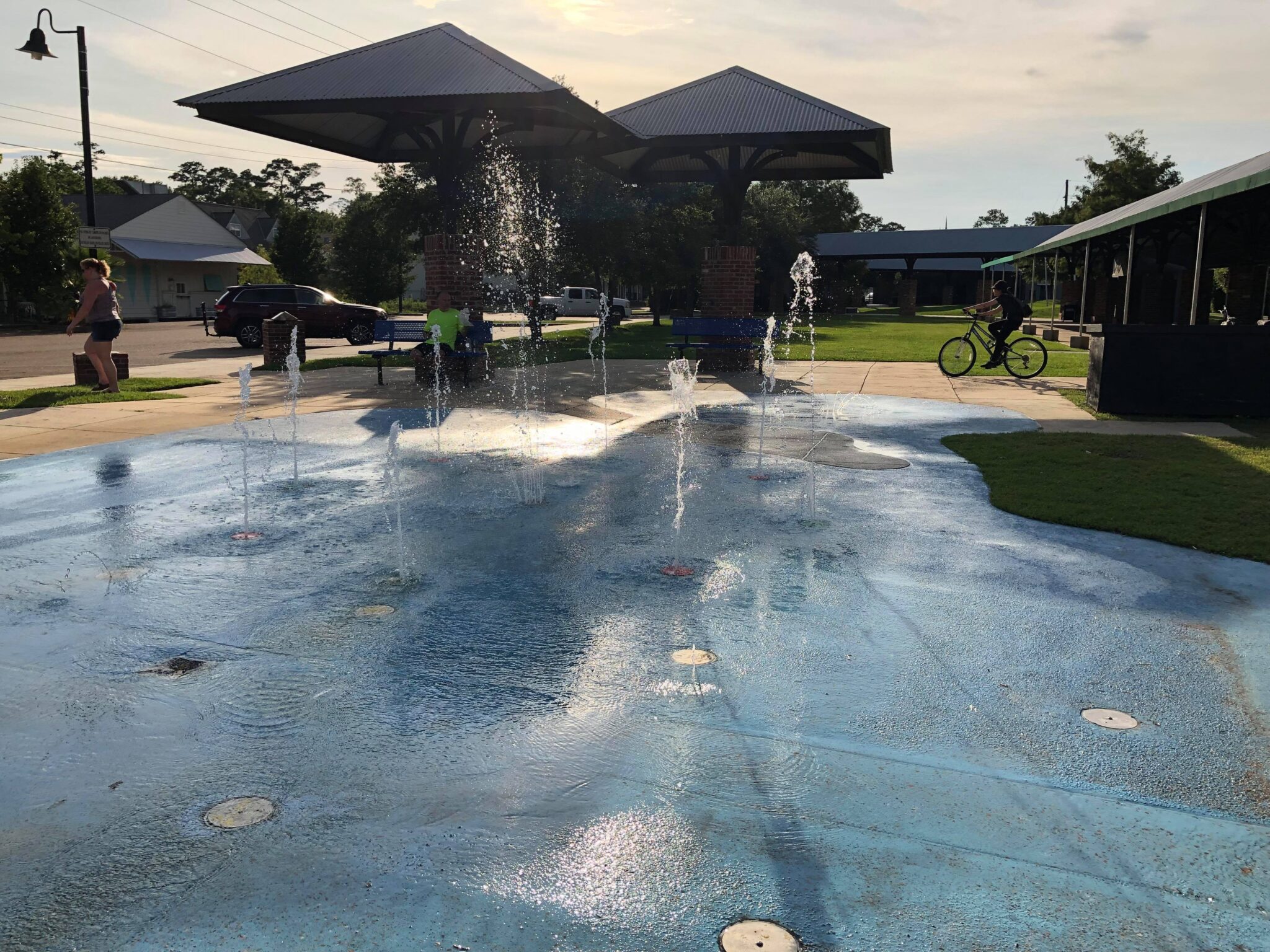 Mandeville Trailhead
East side of the Mandeville Trailhead near Girod Street
Hours of operation are 10AM-9PM, May-October
Splash Pads in Pearl River
Pearl River Playground
64500 Church Street, Pearl River
Open in the summer every day 6AM-6PM.
Splash Pads in Slidell
Heritage Park (opens Memorial Day weekend)
1701 Bayou Lane, Slidell
Park is open 6AM-10PM.
Splash pad. Adjacent playground has recently been remodeled as well.
Splash Pads in Washington Parish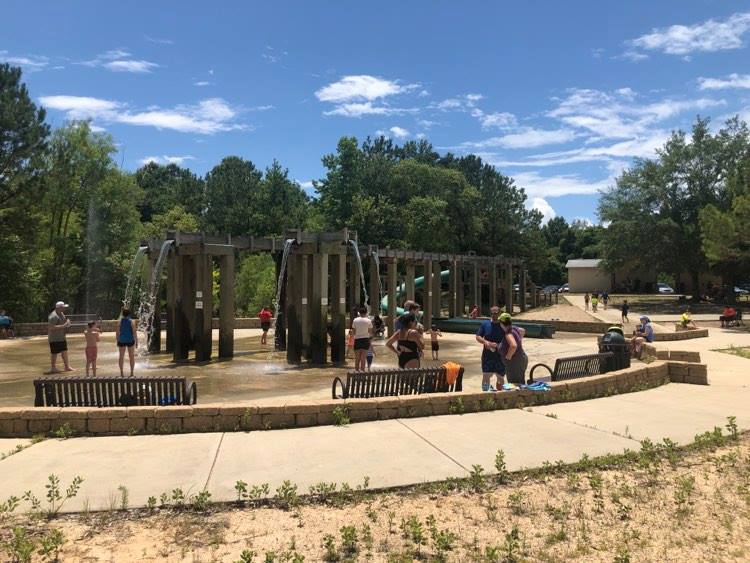 Bogue Chitto State Park
17049 State Park Blvd., Franklinton
Louisiana State Parks' water playgrounds operate Tuesdays through Sundays from 8 a.m. to 8 p.m.; the facilities will be closed on Mondays for cleaning and maintenance.
The following two tabs change content below.
Hi, I'm Katy. Mom to four sweet boys ages 10, 6, 6, and 5. It's a loud, messy, chaotic life. I love connecting with other parents and am so glad you stopped by today!