A couple of years ago, we visited Great Wolf Lodge Grapevine which is close to Dallas for Mardi Gras break. I was super-shocked when my kids said the next year for our big family vacation that they wanted to go back. My wallet was all too happy to fulfill that request as it is substantially cheaper than our typical trip.
For those not familiar with Great Wolf Lodge, these resorts are found in several major cities around the country and their biggest claim to fame are large indoor water parks. They also provide a variety of activities throughout the day to keep kids engaged. You could conceivable spend your entire trip at the resort without leaving much like a cruise ship.  Here are some tips from my two visits that I hope will help you to plan your own trip to the Great Wolf Lodge!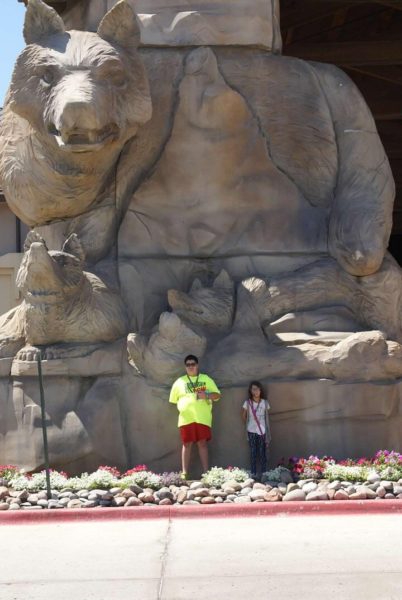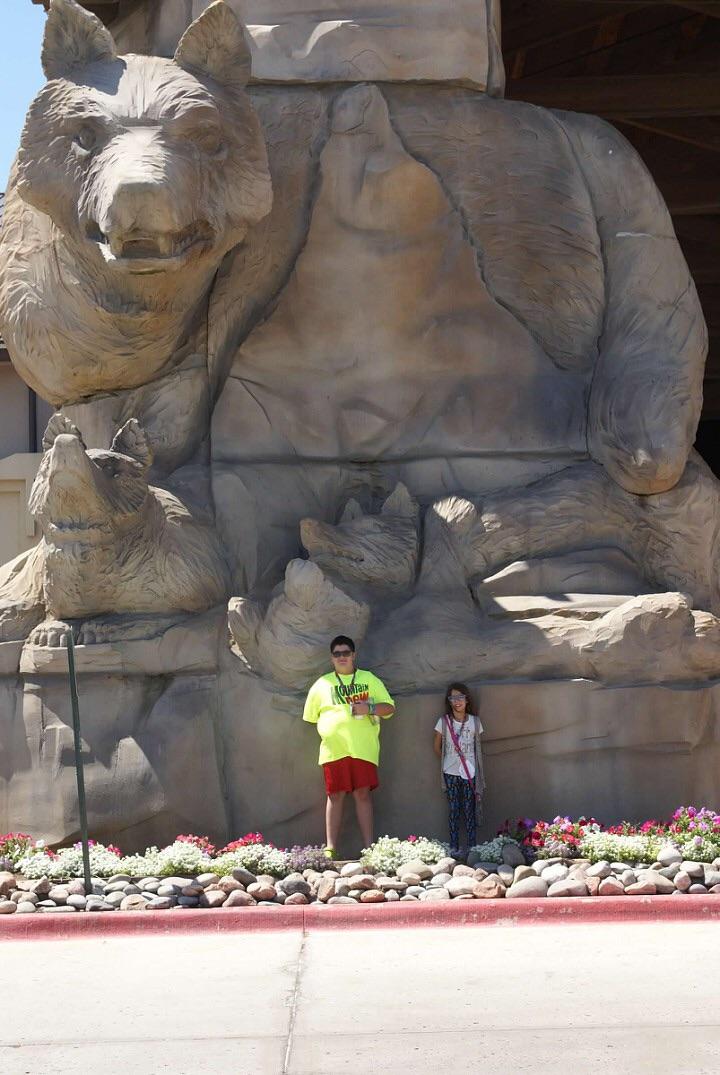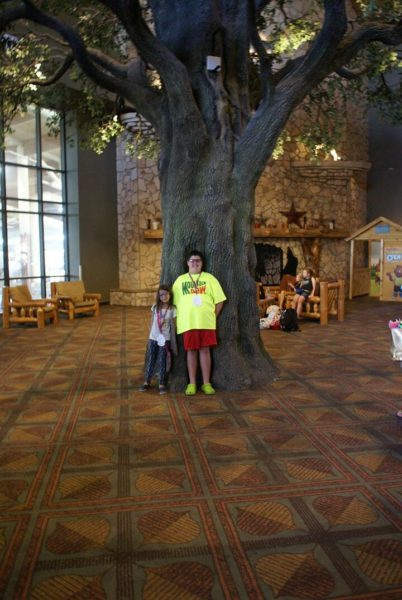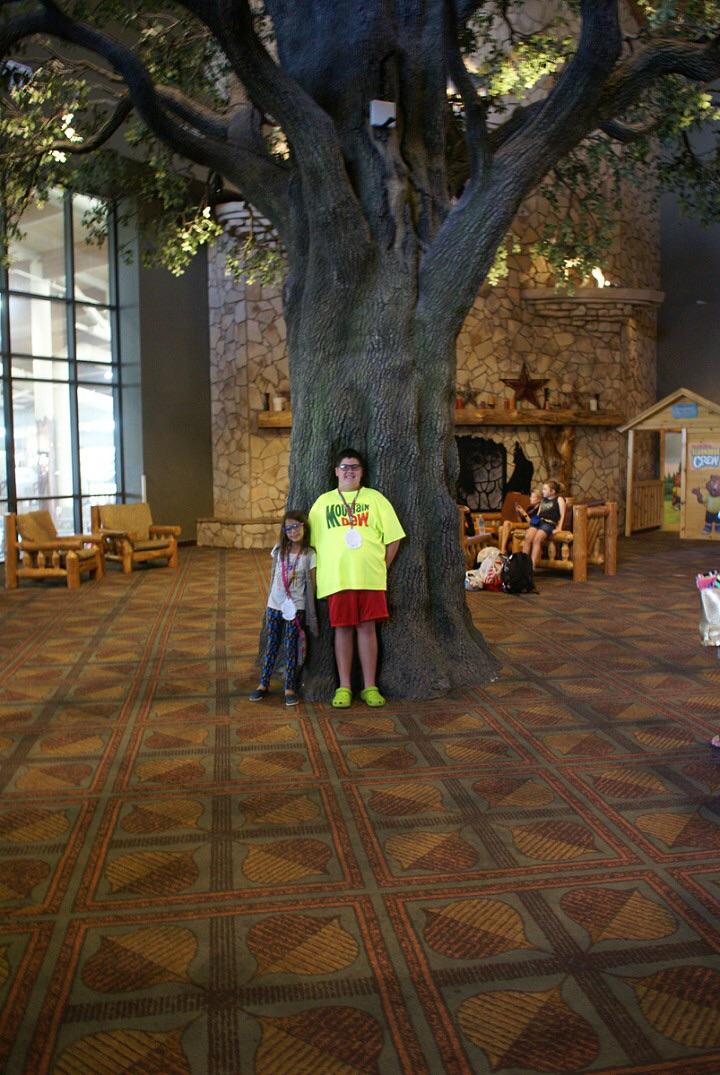 Bargains for Booking
I found that Great Wolf Lodge was cheaper than many vacations, but it still is not exactly cheap. I suggest looking for one of the many deals that they advertise online or getting on their mailing list. I suggest trying to book off-season. Mardi Gras was a perfect time. Rates were low, and the crowd was moderate.
Buy a Wolf Pass
If your kids are six years-old or above, I suggest buying them a Wolf Pass. Wolf Passes allow kids to to sample a wide variety of activities at the resort for one price. My kids did the wolf passes both times, and I felt it was a good value.
Meals
They sometimes include some food deals when booking. I would get the breakfast package if offered. We typically eat breakfast at the resort. We sometimes have lunch by the pool or have one parent venture out to grab food for everyone from a local restaurant. Our group typically did dinner off-site, but they do have a restaurant at the resort if you don't want to leave. 
Indoor Water Park
The water park has several water slides. There's a splash pad for the littles.  The water park has a lazy river and wave pool. There is something for everyone. You can see the full list of water attractions right here. I loved going during Mardi Gras because the kids were super excited to swim since it had been so long since Summer. You don't need to bring towels as they are provided, but you can't take them out of the water park area.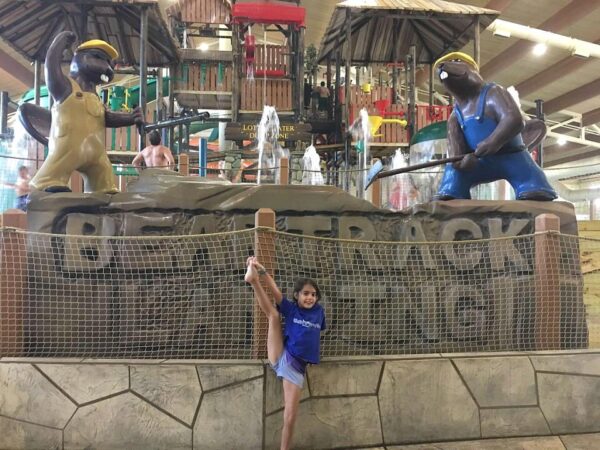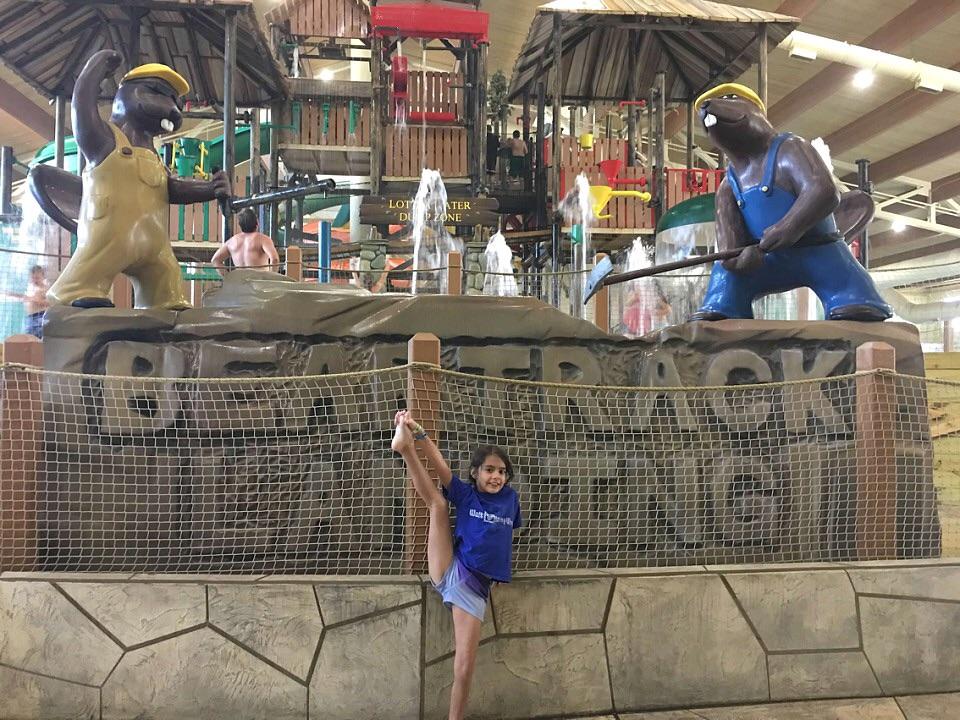 MagiQuest
I would describe this as a sophisticated scavenger hunt on steroids around the hotel. You can read their description here. My kids absolutely thought this was the best part of the trip. The kids get wands, and they get clues that send them to different areas around the hotel. The wand makes certain items do things like they make a treasure chest open at one location. MagiQuest takes some time. You should know that you will need a few days to complete it. If you just book one night, you probably don't have enough time for this.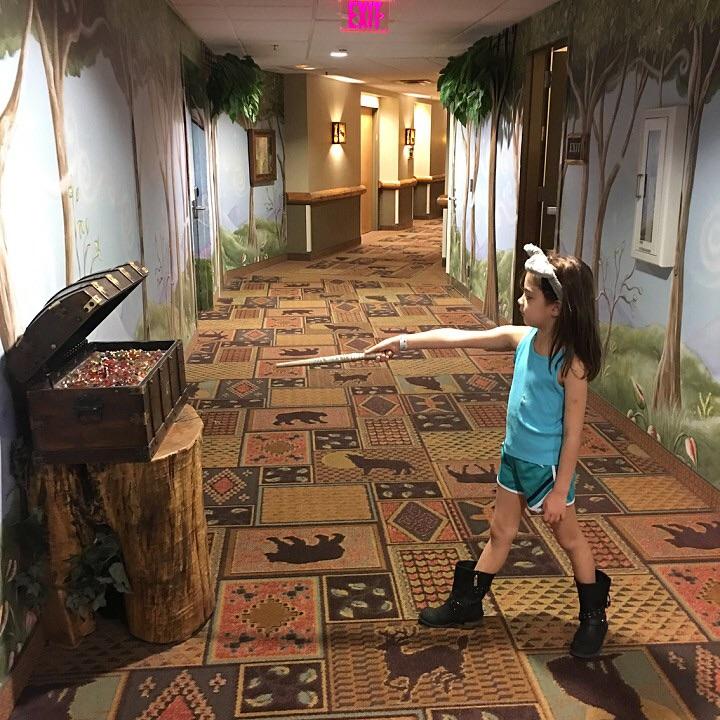 Figure Out Best Schedule for Activities 
For our family, we found swimming at the indoor pool all day was our best bet. Then we would then take a break, and we would do the MagiQuest at night. My family found our days very busy and full. My husband would sneak away during pool time, and I would take a little break at night sometimes during the MagiQuest.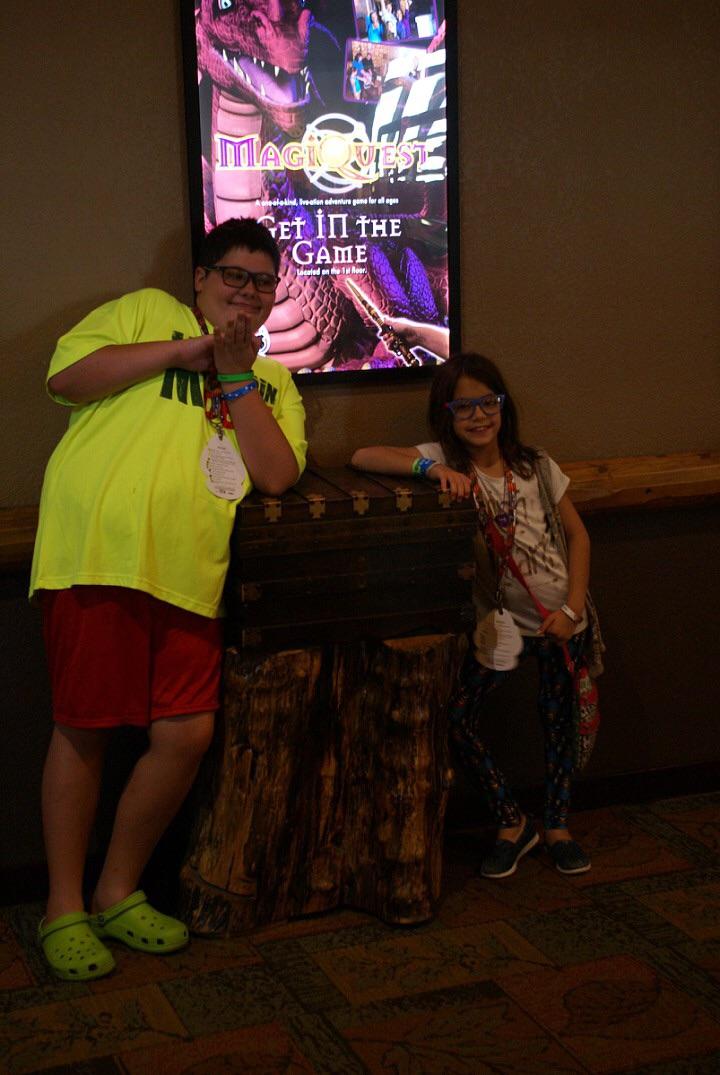 Don't Forget About The Area Outside the Resort
Great Wolf Lodges are usually located by a large city. If prices are high or it isn't convenient, book a couple of nights at a different hotel so you can explore other things the city has to offer. We booked a hotel two nights close to the Dallas Galleria. My daughter visited the American Girl store, and we went to the Perot Science Museum. You should make sure to explore while you are there.
I feel that this is a great moderately priced vacation for families.  The kids will absolutely love it.  You will not be disappointed.
The following two tabs change content below.
Latest posts by Lisa Saragusa (see all)