Halloween is a time for ghosts and goblins and haunted houses. But, for parents of a child with food allergies, Halloween is extra scary. It's a holiday all about candy – candy that is, for the most part, laden with nuts, dairy, soy, and even wheat – part of a group of allergens known as the Top 8.
The first Halloween we knew about my daughter's peanut allergy, we went to the store to buy candy to hand out that would be safe to have around our house, even though we didn't really intend for her to eat any of it (she was just shy of 2 years old). What an eye opening experience that was – nearly everything contained peanuts or was labeled with a warning that it may contain peanuts (sidenote: the "may contain" or "shared line/shared facility" warnings are entirely voluntary so an absence of one of those labels doesn't mean an item is necessarily safe from cross-contamination). We knew things that were once beloved in our house like peanut butter cups and mini-Snickers were out of the question, but, as we looked, we found bag after bag of good (read: chocolate) candy had some sort of warning. It was an eye-opener that, as our child got older and would be participating more in Halloween events, there weren't going to be many things safe for her to eat and we knew we would need a plan. That year, trick-or-treating was mostly about the act of going around the neighborhood and not much about the candy. We went out, saw our neighbors, armed with hand wipes and EpiPens, and made it home without incident, and without a single request to eat anything.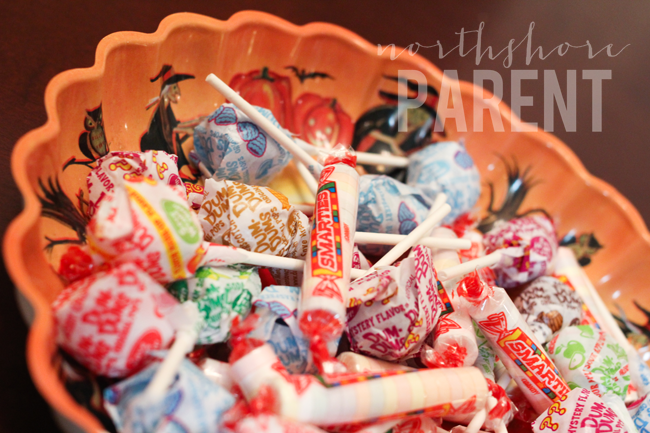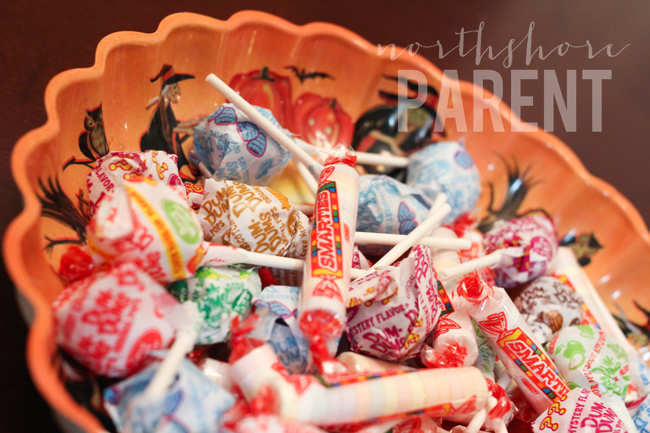 Last year, however, at nearly 3 years old, my twins really understood that the point of Halloween was not to just to play dress up and get anything in the bucket, like catching Mardi Gras beads, but to get actual candy. I was anxious about our participation in more Halloween events than just wearing a costume, carving a jack-o-lantern and a wagon ride around the neighborhood but, with some research and planning, we made it through several events successfully.
Our family is only a few years into this and I consider myself far from an expert in managing food allergies but these are some things that helped us safely participate in Halloween events:
Talk to Your Child in Advance
Talk about it with your child well in advance of the event. Explain that there will be foods that are not safe and that it's important to not eat anything unless it's been checked by mom or dad, or another adult that's familiar with your child's allergies.
Bring Your Own Treats
Bring your own safe treats and focus on what your child CAN do and have. While Smarties and Dum Dums (both of which are Top 8 free) aren't my first choice for Halloween candy, my children have never had the kinds of candy that in my pre-food allergy parent life I would have considered an integral part of the holiday; they think Smarties and Dum Dums are great.
Carry a Flashlight
Carry a flashlight if the event is at night. It's smart for safety and it helps you see if somehow a half-unwrapped Snickers bar made it into in the bucket of candy that may pose a problem. It can also help you see your child better to check for hives or any signs of an allergic reaction.
Bring You Allergy Kit With You
Always carry your EpiPens, antihistamines and hand wipes and know your allergy action plan on what to do for a reaction.
Conduct a Trade at Home
Have some fun, non-food treats waiting at home for after the event that your child can receive as a trade for the candy. For my kids last year, sticker books, glow bracelets, and light up rubber balls were way more exciting than candy. A variation of this is the Switch Witch, where the switch happens after the little ones go to bed. This can even work for your family if you don't have allergies but just don't want all that candy around the house.
This year, we've got a full calendar of Halloween events, and given our success last year, I'm a lot more confident about things than I was before. Preparation is key! And this year, I am so excited to see that FARE (Food Allergy Research and Education) is once again promoting the Teal Pumpkin Project. By painting a pumpkin teal and putting it by your front door, you can let your neighborhood know that you've got non-food treats that are safe for everyone to enjoy. I plan on participating and having some non-food treats to hand out, as well as some of the Top 8 free candy that we handed out last year. Our family, and other food allergy families in the area would really appreciate it if you'd consider participating, too.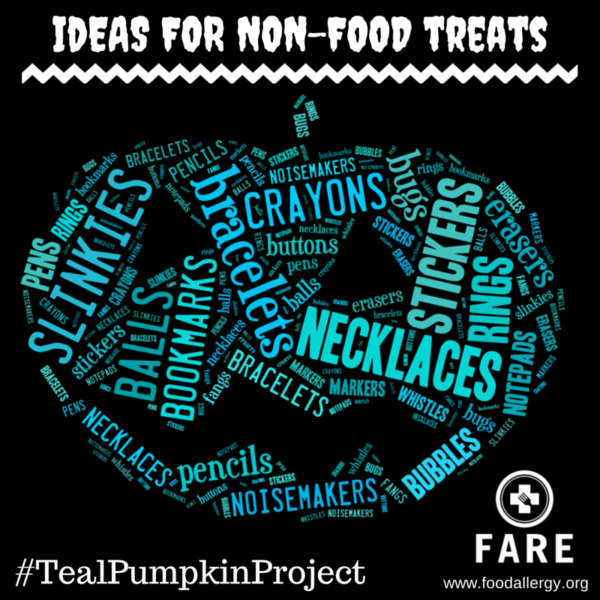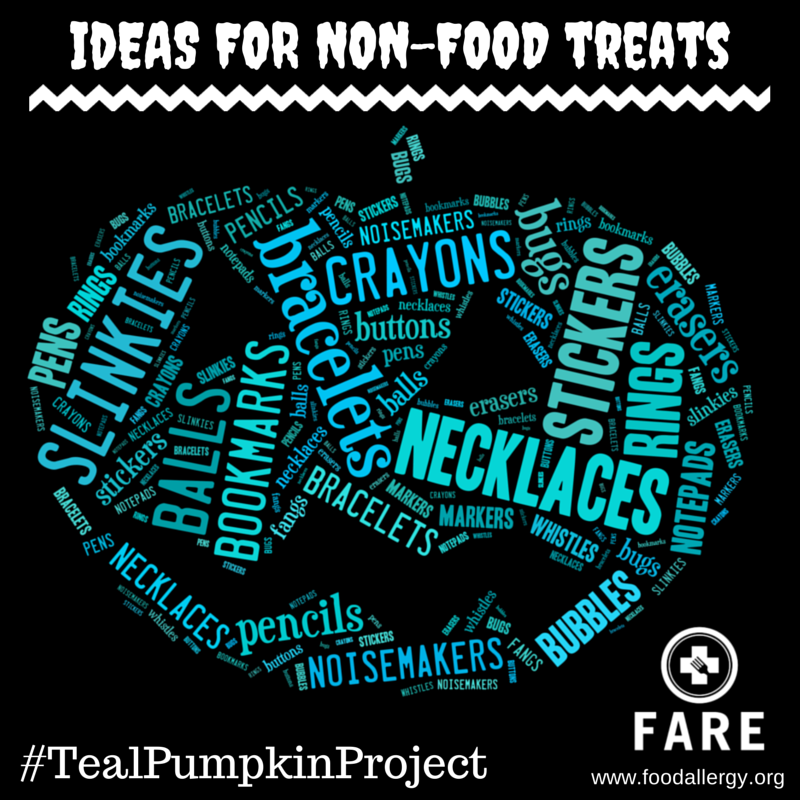 Have a happy and safe Halloween!
This post is one of many that we have about celebrating Halloween on the Northshore. To see all of our posts, check out our complete Halloween guide.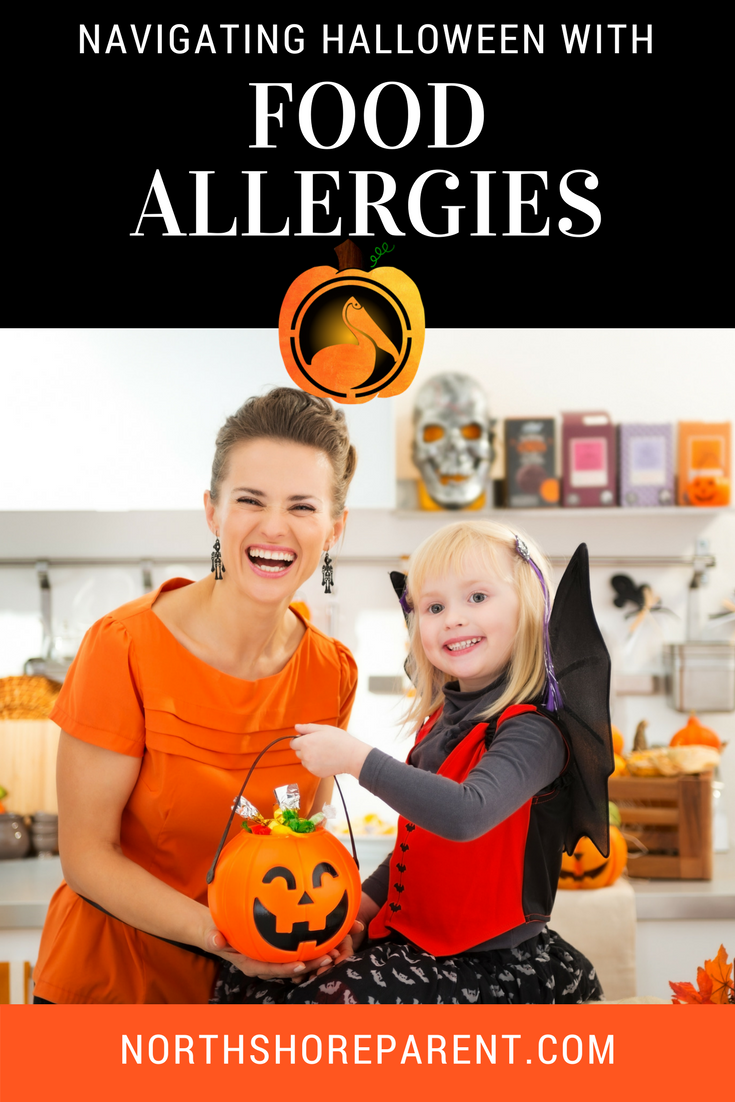 The following two tabs change content below.
Aimee
Hi, I'm Aimée, the Special Projects Coordinator for Northshore Parent. If there's a fun giveaway, a kids' clothing review, or a special event, there's a good chance that I'm responsible. I'm a lifelong resident of St. Tammany (except for time at LSU for undergrad and law school) and a mom to 3 little ones, ages 6, 6 (yes, they are twins, and no, they are not identical) and 2. Thanks for reading Northshore Parent and being a part of our community.