If you ask former south shore residents what new restaurant they're excited about, they'll invariably tell you Oak Oven. A fixture in River Ridge for many years now, Oak Oven is the kind of restaurant that's difficult to find and a treasure when you do. It's a modern update of the old-school Italian restaurants you find across the lake–the kind that encourage you to linger over our food and have a conversation.
So I was thrilled when Oak Oven invited me and another writer to come and taste some of their dishes after they opened. I really didn't know what to expect at that point and actually thought it was more of a pizza place. I was pleasantly surprised to find it was much more than that.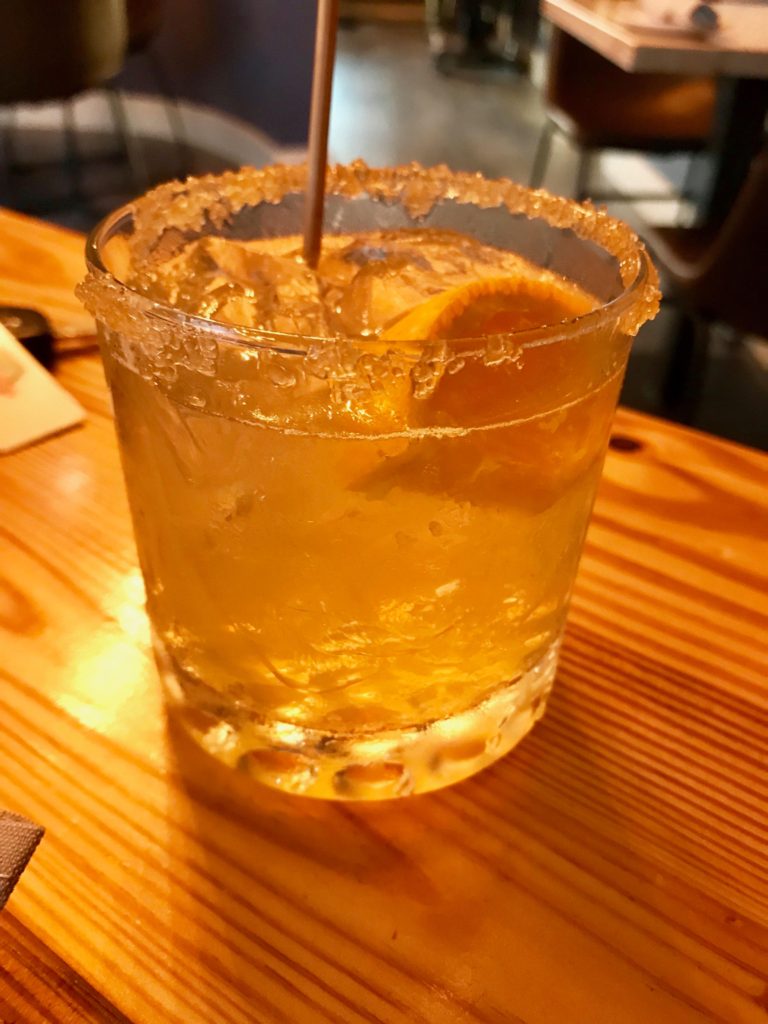 We started off with an Italian margarita and that was just plain delicious. Cindy (my companion for the evening and a staff writer) and I discussed what might be in it but came to no conclusions. I do know it was tasty. We then had two appetizers. Now I definitely should have paced myself better because we went a little hog wild on the appetizers: fried eggplant with a house-made tomato dipping sauce and fire-roasted artichoke with shrimp and crab meat. The eggplant is a shareable-type appetizer–even Cindy's two-year-old liked it. Very tasty and sprinkled with delicious cheese on top. The roasted artichoke can be shared but it's the kind of thing that you'd be inclined to hog all to yourself. The shrimp and crab meat are topped with a creamy alfredo sauce and there are fresh vegetables as well. The sauce was so good I started dipping other things into it–bread, my fried eggplant, etc.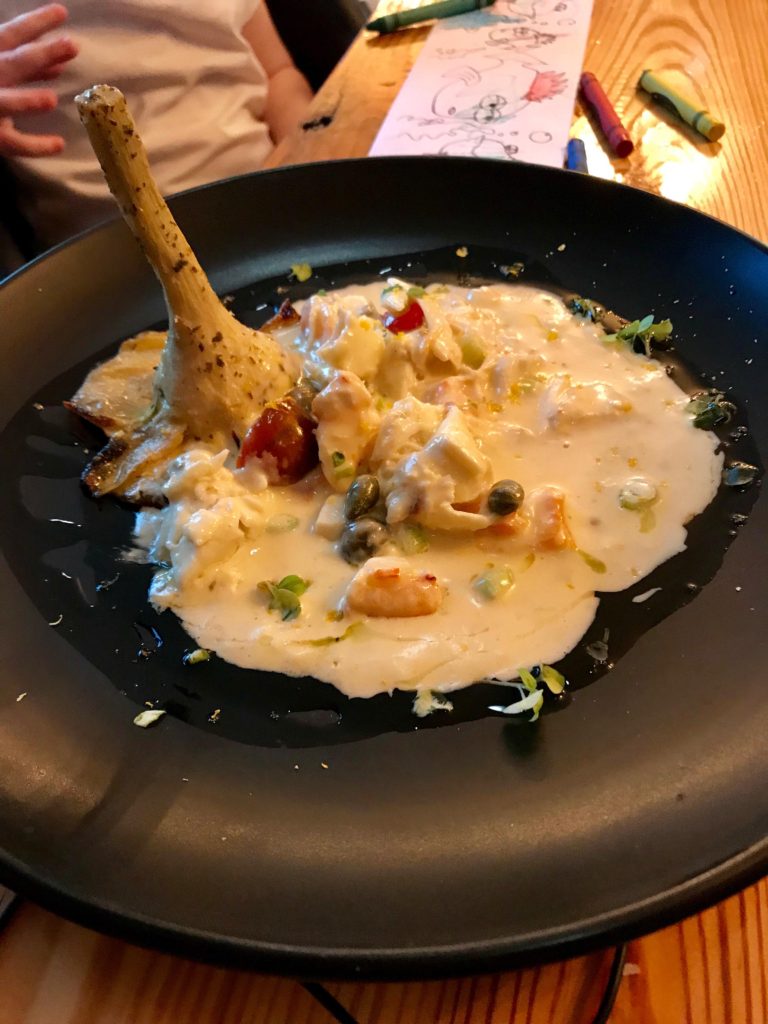 After that deliciousness we went on to the pasta course. They served us handmade fettuccine and handmade pappardelle. The fettuccine had and alfredo sauce and it was fantastic. I am soooo picky about afredo sauce because my dad makes an excellent one and I'm spoiled. I prefer mine to be garlicky/cheesy as opposed to bland and buttery. Oak's Oven's is my ideal. The pappardelle was in a lemon and herb sauce and was excellent. It also had shrimp and fresh vegetables and all of it was great. I was already feeling pretty full from two appetizers but it was hard not to devour these dishes.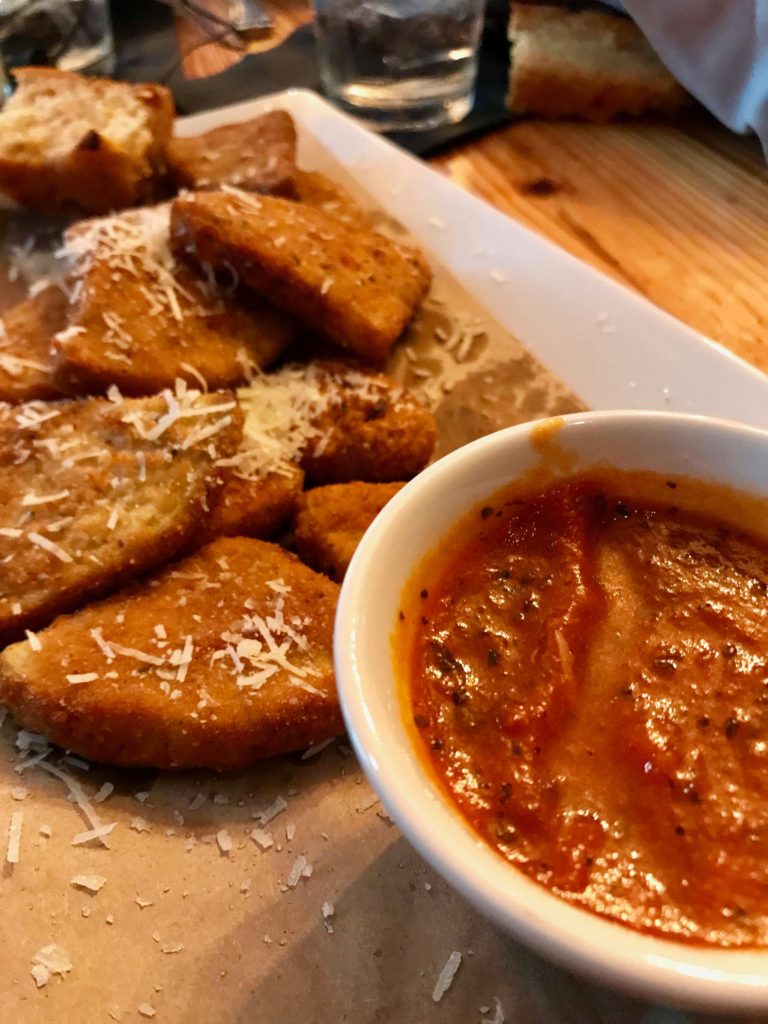 Next up were entrees. Since we were guests we asked Oak Oven to share whatever they wanted. Like I said before, this is so much more than a pizza place and this is where it really showed. Cindy had the paneed veal with fettuccine on the side. I had the Beccafico. The Beccafico easily could serve two people. It was two pieces of fish with a crab cake in between. The crab cake was one of the best I've ever had. Maybe THE best. I was still thinking about it the next day. The fish was well done and not at all "fishy." I also tasted the paneed veal and it was exactly how I would expect to find it in an old-school New Orleans restaurant.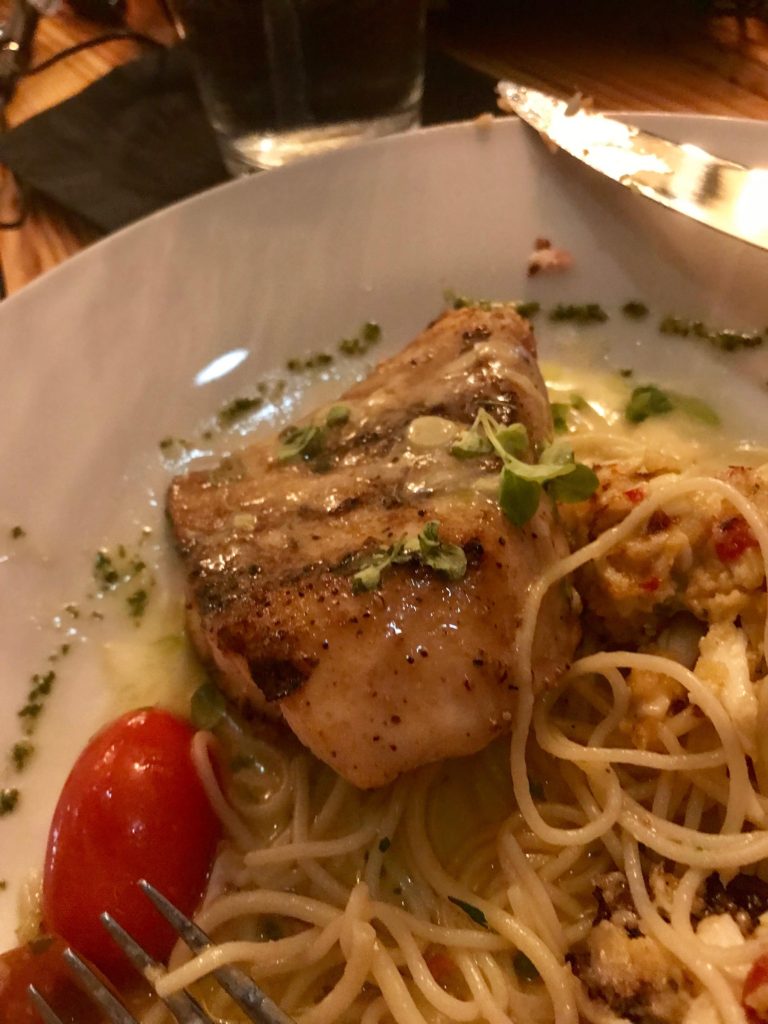 At this point I couldn't eat another bite but they brought out dessert and I've never been one to say no to dessert. Cindy had the Creme Brulee and I had the bread pudding. Cindy said she'd never had creme brulee before but now she's definitely a fan. She texted me the next day to say she might have to go back just to have some more. My bread pudding was also very good but with explosion imminent I was not able to finish it.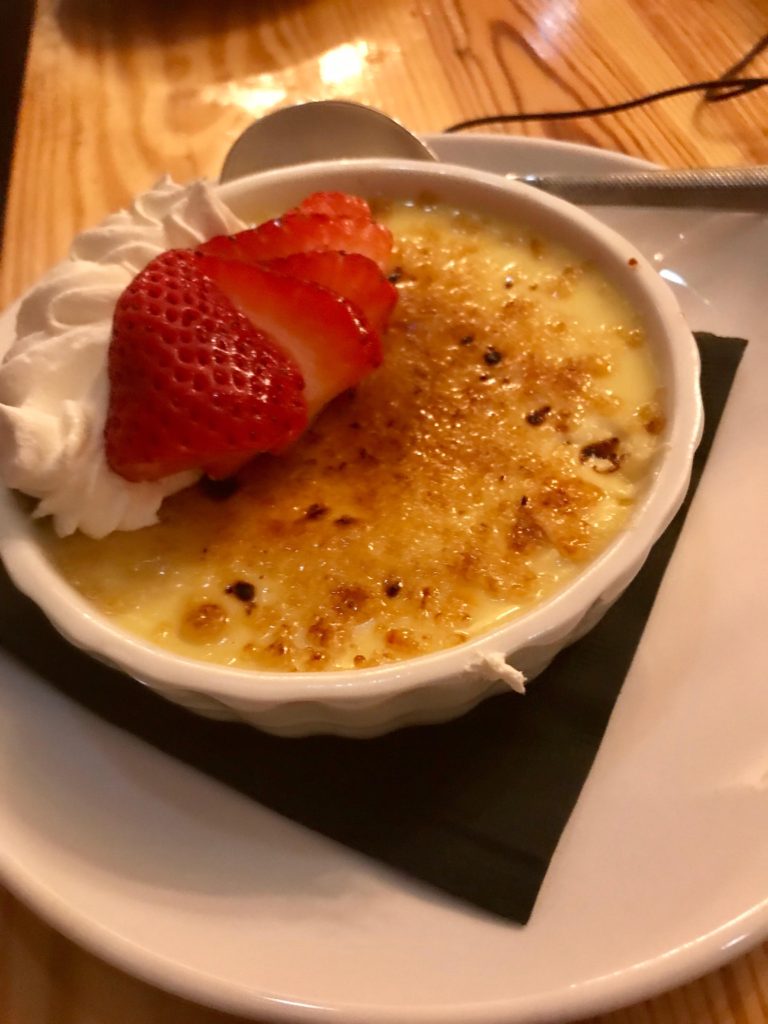 We boxed up our leftovers and sent them all to Cindy's husband who was nice enough to let her come out and help me eat all the pasta on short notice (like ten minutes).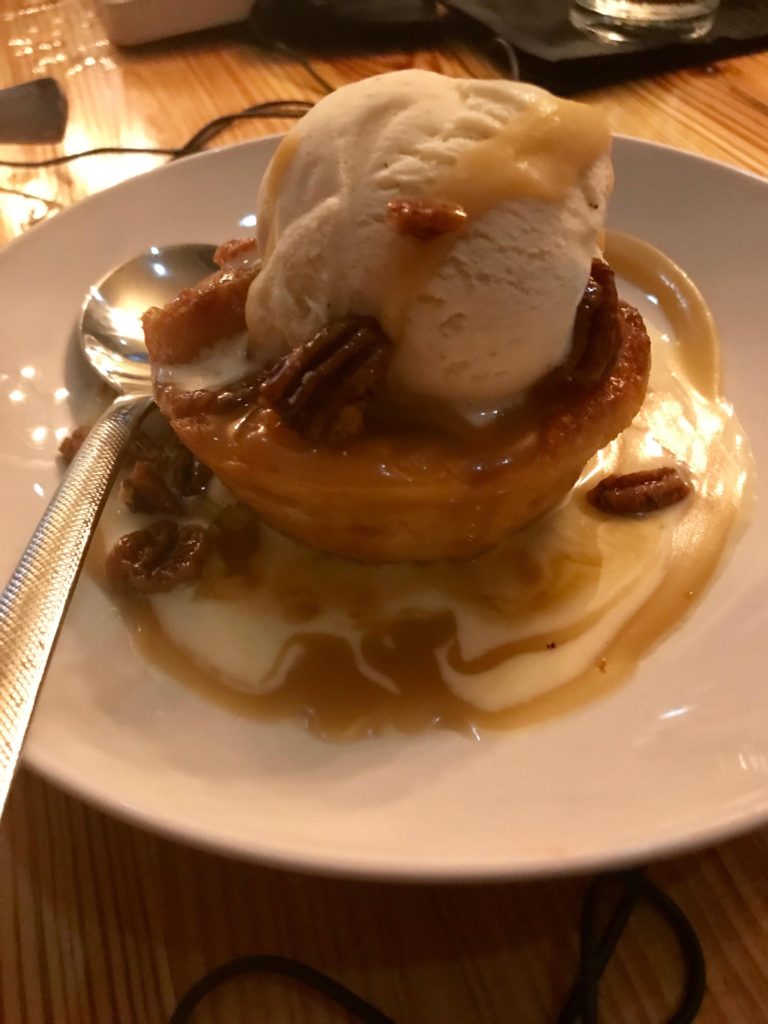 Definitely put Oak Oven on your list of places for a date night or a nice dinner with the family. They are kid-friendly; no one batted an eye as the two-year-old with us chowed on fried eggplant, fettuccini, and dessert. She was even given a little chef's hat to wear. While the menu is upscale, the atmosphere is not at all stuffy. People were dining in jeans and shorts while we were there, but it's also a great place to wear a dress if that's what you're in the mood for.
The following two tabs change content below.
Hi, I'm Katy. Mom to four sweet boys ages 10, 6, 6, and 5. It's a loud, messy, chaotic life. I love connecting with other parents and am so glad you stopped by today!