Are you ready for Boo At The Zoo? The long-running annual event, held at the Audubon Zoo, has become a Halloween tradition for Southshore and Northshore families alike. With limited dates and consistently sold out tickets, those lucky enough to go will want to make the most of their night. If this is your first Boo At The Zoo, or if it's been awhile since you attended, here are some tips you should know before you go: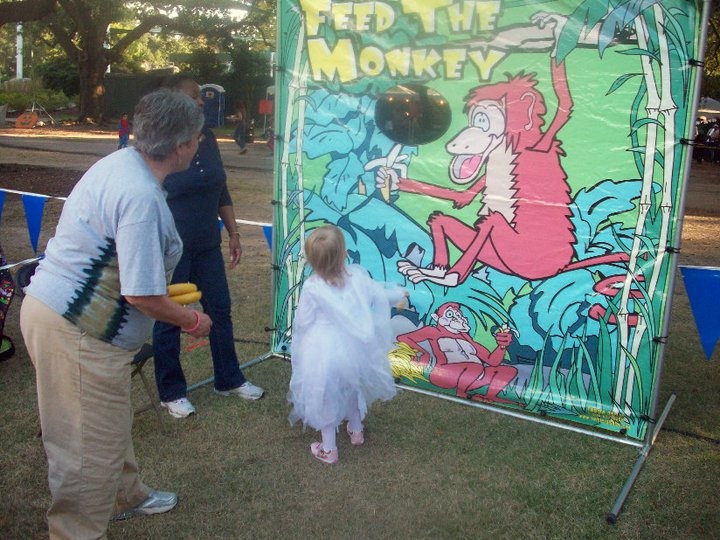 Ghost Train – Younger or Sensitive Kids
The train ride is scary. I know it says that on the official website, but I'm telling you: the Ghost Train is SCARY. It will traumatize younger or more sensitive kiddoes. My girls BEGGED me to take them our first year, and against my better judgement, I did. There were zombies, actors with chainsaws, dismembered "bodies"…and the train would selectively slow and stop to let the actors get really close. It was very intense and they were crying by the end of it. Unfortunately it put a big damper on that year's visit.
Ghost Train – Older Kids
That said, if your kids love scary stuff, don't skip it! The line gets very long very early, and zoo employees cut it off at 7:30 pm on Friday and Saturday, and 6:30 pm on Sunday, to ensure everyone in line at that time is able to ride. While some would insist on making it your first stop upon entrance, here's my suggestion: arrive early, explore the other activities offered, and THEN head over to get in line 15 minutes or so before it's cut off. Yes, you'll likely spend most of the rest of your night in line, but then you'll end your experience on a high note! And bonus: it will be dark by then, and the ride will be all the more spooky!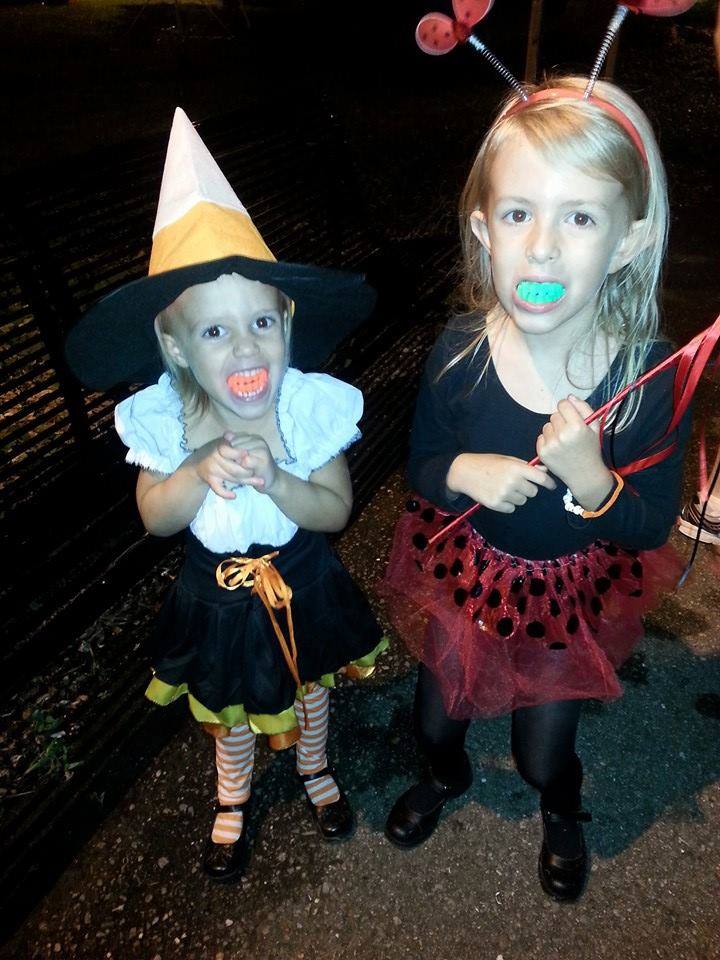 Ticket Restrictions
It is important to know exactly when you would like to go because tickets are both non-refundable and non-transferable. Meaning, if you purchase tickets for Saturday but something comes up, you will not be able to attend on Sunday instead or receive your money back. If you find yourself in that kind of situation, your best bet is to sell or trade them on a local parenting page, such as Northshore Parent Chat. Since tickets sales are limited, there are always other families looking for some once they're sold out. Also, the event continues rain or shine, so check the weather before purchasing!
Food and Drink
In line with the zoo's every day rules, no outside food or drink is allowed at the event. There are lots of concession choices, both from zoo standbys and special event vendors, but they are (unsurprisingly) quite pricey. Our family combats this by eating an early dinner together on our way out to Boo At The Zoo, then choosing one special treat to enjoy at the event. Ice cream, snowballs, Russian candy…there are a ton of delicious treats to choose from!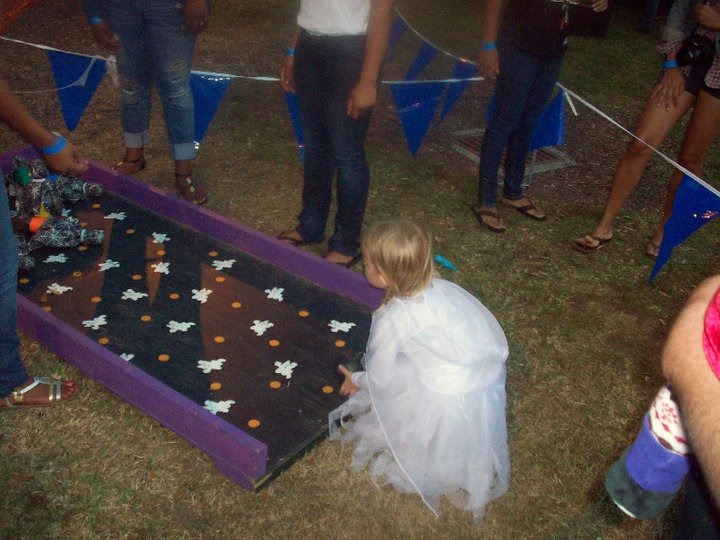 Photography
There are countless photo ops throughout Boo At The Zoo and if you bring your camera (or at least a fully charged camera phone) you'll capture memory after memory. If you choose to live in the moment, first off, kudos to you (I'm a mom-arazzi), but there is an opportunity to take professional event photos near the entrance. The prints will be available for purchase through an online service, Magic Memories.
Entertainment
The live entertainment is great, and every year my girls dance their little hearts out for as long as we let them. Towards the height of the evening, the whole area in front of the stage is like a giant toddler/grade-schooler club, complete with flashing lights and music so loud you can hardly hear yourself think. The stage is conveniently located in the same vicinity as the Mummy Manor haunted house and the area where trick-or-treating is staged, allowing my husband and I to easily switch off when our older daughter wanted to explore Mummy Manor while our younger did not. If your kids have the dancing bug like mine do, definitely make time to hang out in the entertainment area!
I hope these tips help you plan your night and make it a great Boo At The Zoo for your family! If you've attended in recent past years, what would you add to this list?

The following two tabs change content below.
Hi there, I'm Christy! I am a Slidell native and currently live on the north side of town with my husband and our two girls, ages four and six. By day I manage for Panera Bread, and by night I bake and decorate for my home business, The Little Things Cakes. Thank you for stopping by and being a part of our parenting community!
Latest posts by Christy Broady (see all)