Doughlicious Donuts in Hammond has about a million five star reviews online. They are known for their inventive donuts, but also for their world-class customer service. It's only natural that they would jump into the king cake game with some of their own creations. Now, full warning here: donut king cakes are not the same as classic king cakes. They are giant donuts that are then "dressed" like a king cake with sugar, icing, and whatever else they can dream up. I was genuinely confused the first time I had one. The taste was familiar, but not what I was expecting. So know that before you read this review.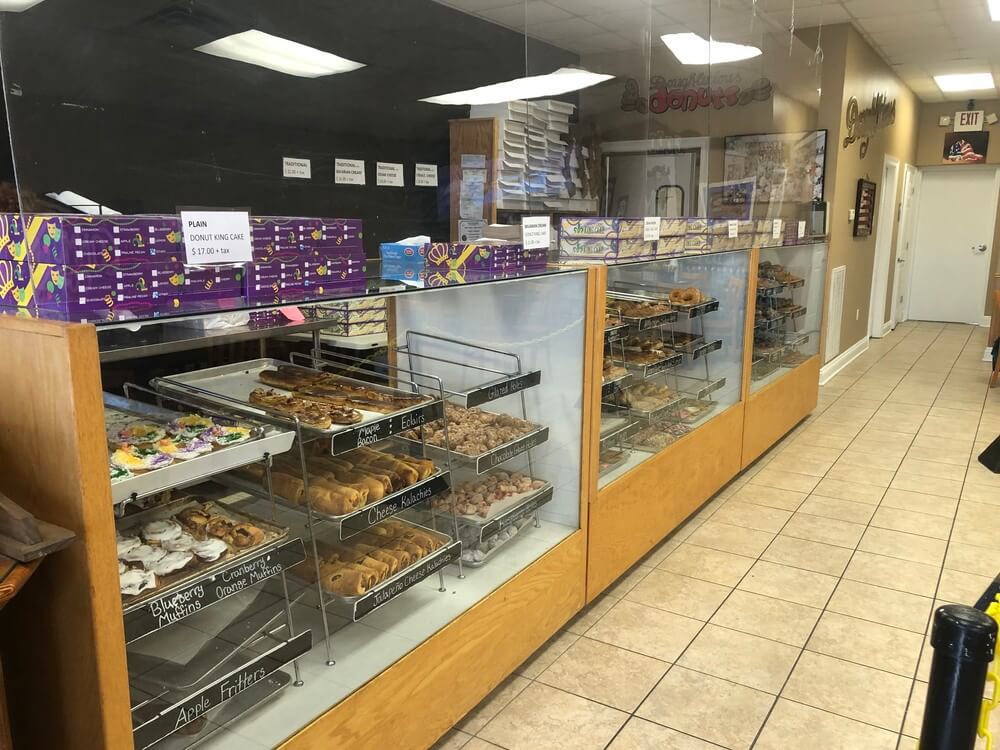 Doughlicious' most unique offering is their Almond Crunch King Cake. I sent our resident baker Christy out to try it, and see what she thought.
——————————————————————
Regular – Cream Cheese Filled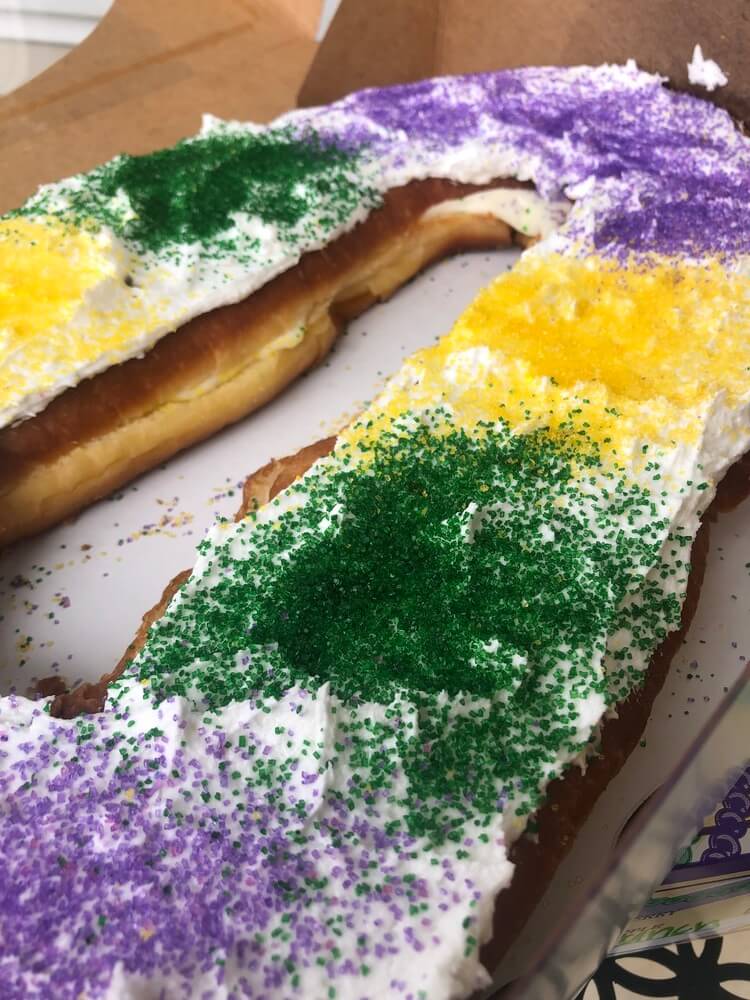 I personally don't consider donut king cakes to be real king cakes, but if that's your jam, this is a good one. The dough is soft and lightly crispy on the outside. The cream cheese filling is sweet and creamy but could have more tang and cream cheese flavor. Instead of a drizzled icing, the donut is slathered in a thick buttercream and topped with classic purple, green, and yellow coarse sugar. All together, the bite is very sweet.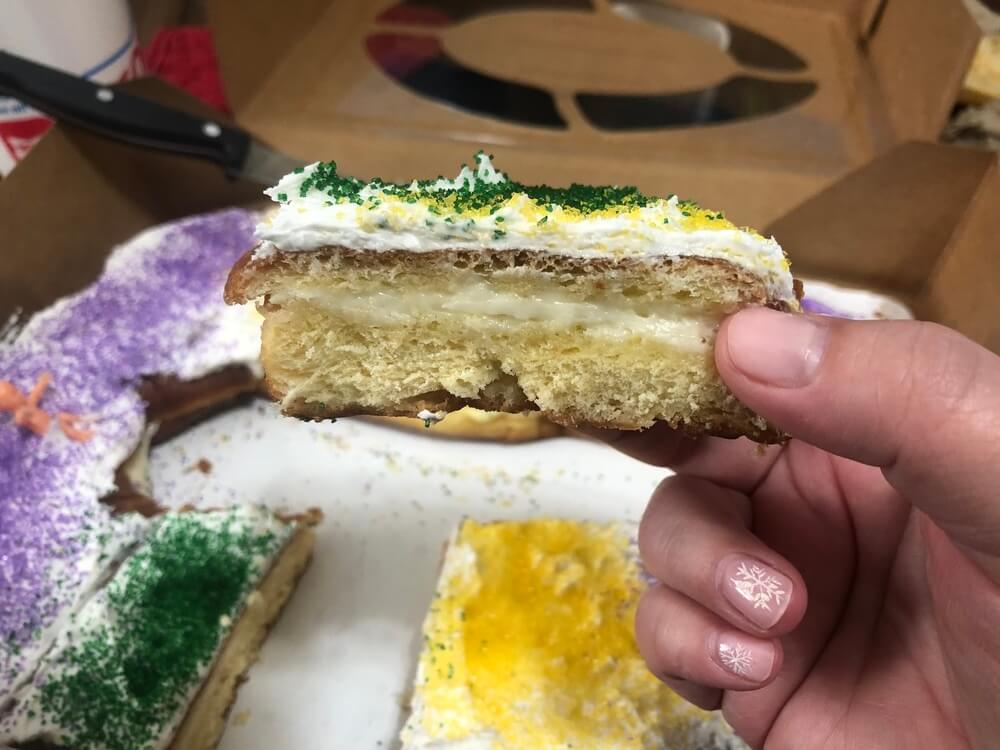 Almond Crunch King Cake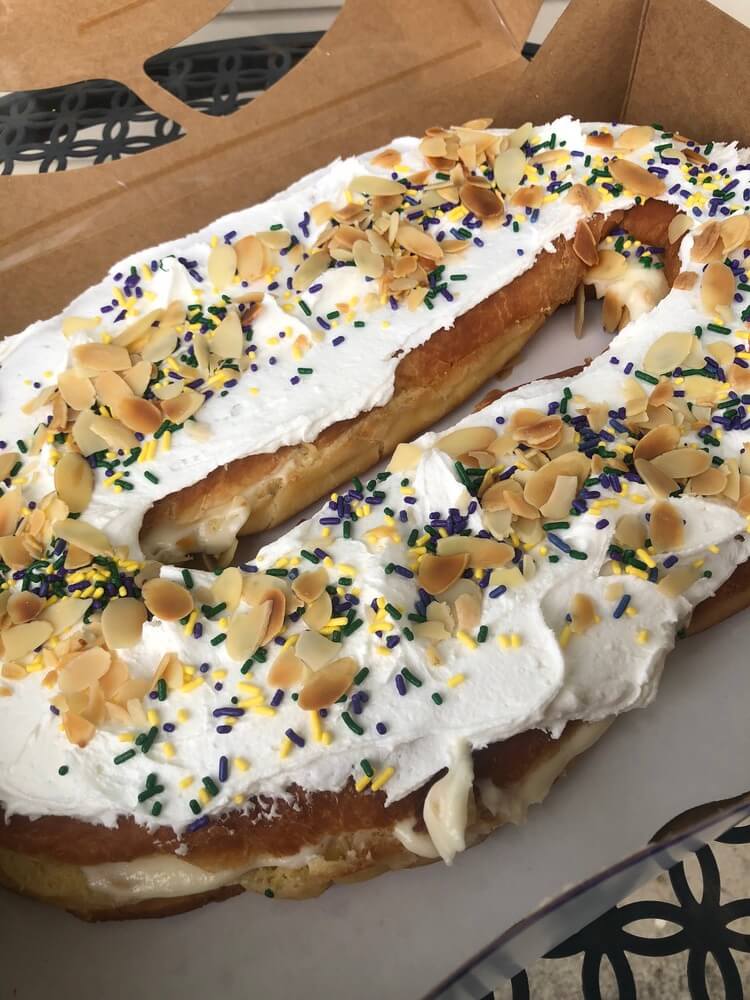 Similar to the regular king cake, this version is also extremely sweet. It's made with the same dough as the regular one, which is light and tasty. The same buttercream and cream cheese filling are used in the Almond Crunch king cake. The biggest difference is that it's finished with jimmy sprinkles and toasted almonds rather than colored sugar. The toasted almonds on top add a pleasant nutty flavor, which helps to break up another very sweet overall bite.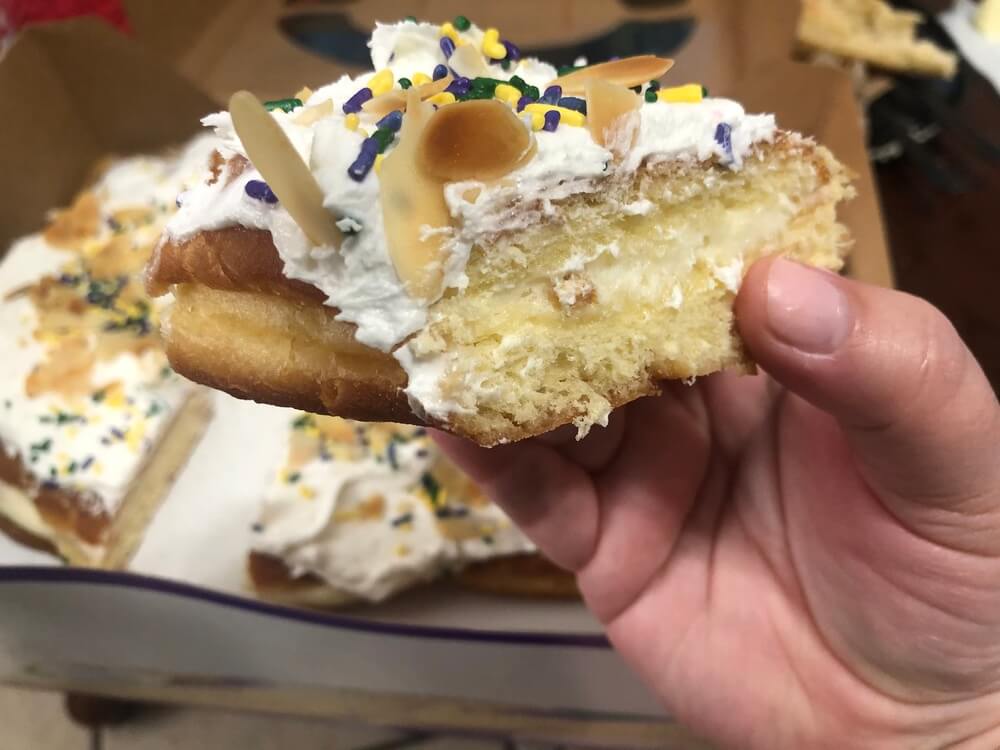 If you like donut-style king cakes, these are two delicious versions
The following two tabs change content below.
Hi there, I'm Christy! I am a Slidell native and currently live on the north side of town with my husband and our two girls, ages four and six. By day I manage for Panera Bread, and by night I bake and decorate for my home business, The Little Things Cakes. Thank you for stopping by and being a part of our parenting community!
Latest posts by Christy Broady (see all)