Every year a few brave bakers put themselves out there and try something new. This year, the king cake that caught my eye was the very unusual-looking Mardi Gras Medley King Cake served at Maple Street Bakery in Abita Springs.
If you're never been to Maple Street Bakery, you should definitely check it out. It's located in an old house across the street from Abita Middle School. It's one of those precious northshore houses with lots of porch on both sides. They are primarily known for their wedding cakes but that doesn't mean that's the only thing they bake! (Speaking of their wedding cakes: I had a praline-filled wedding cake from here once and I think that's the only time I have actually enjoyed wedding cake. I think I ate one million pieces).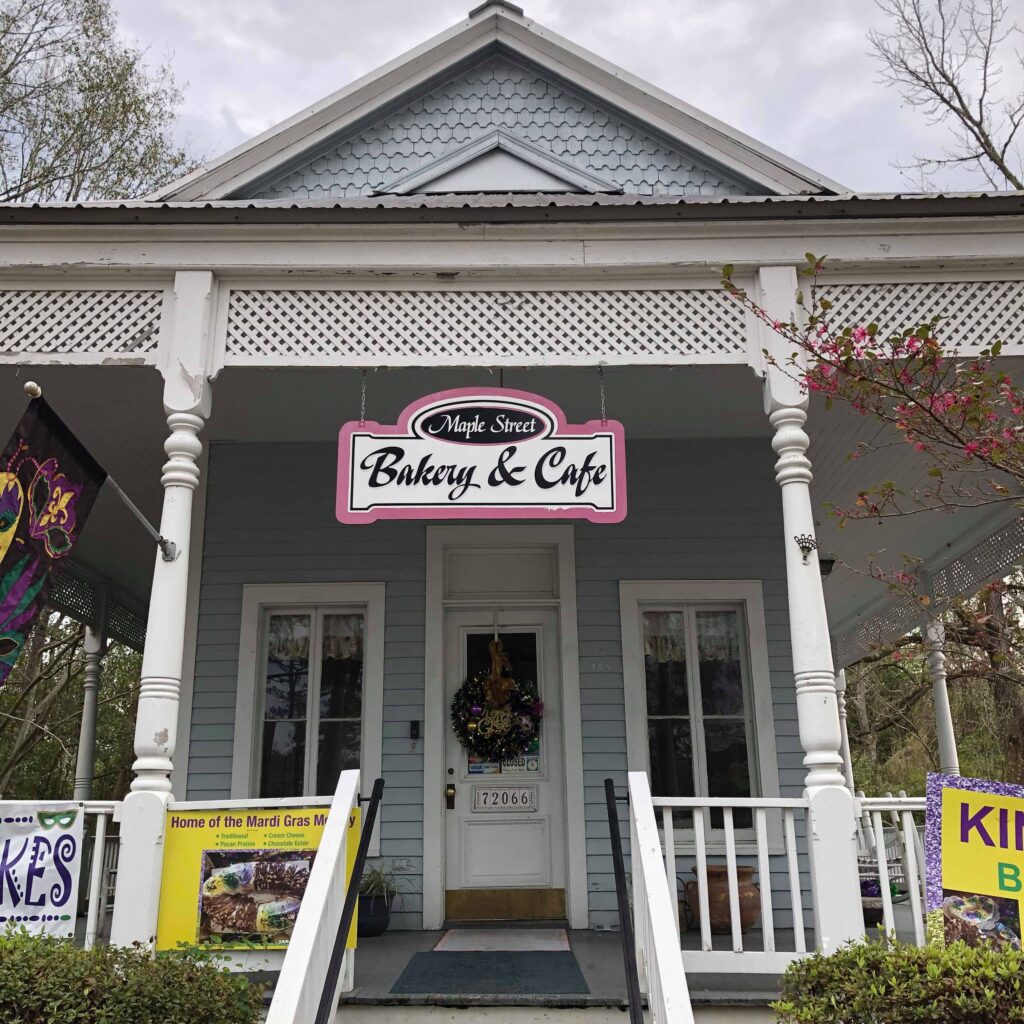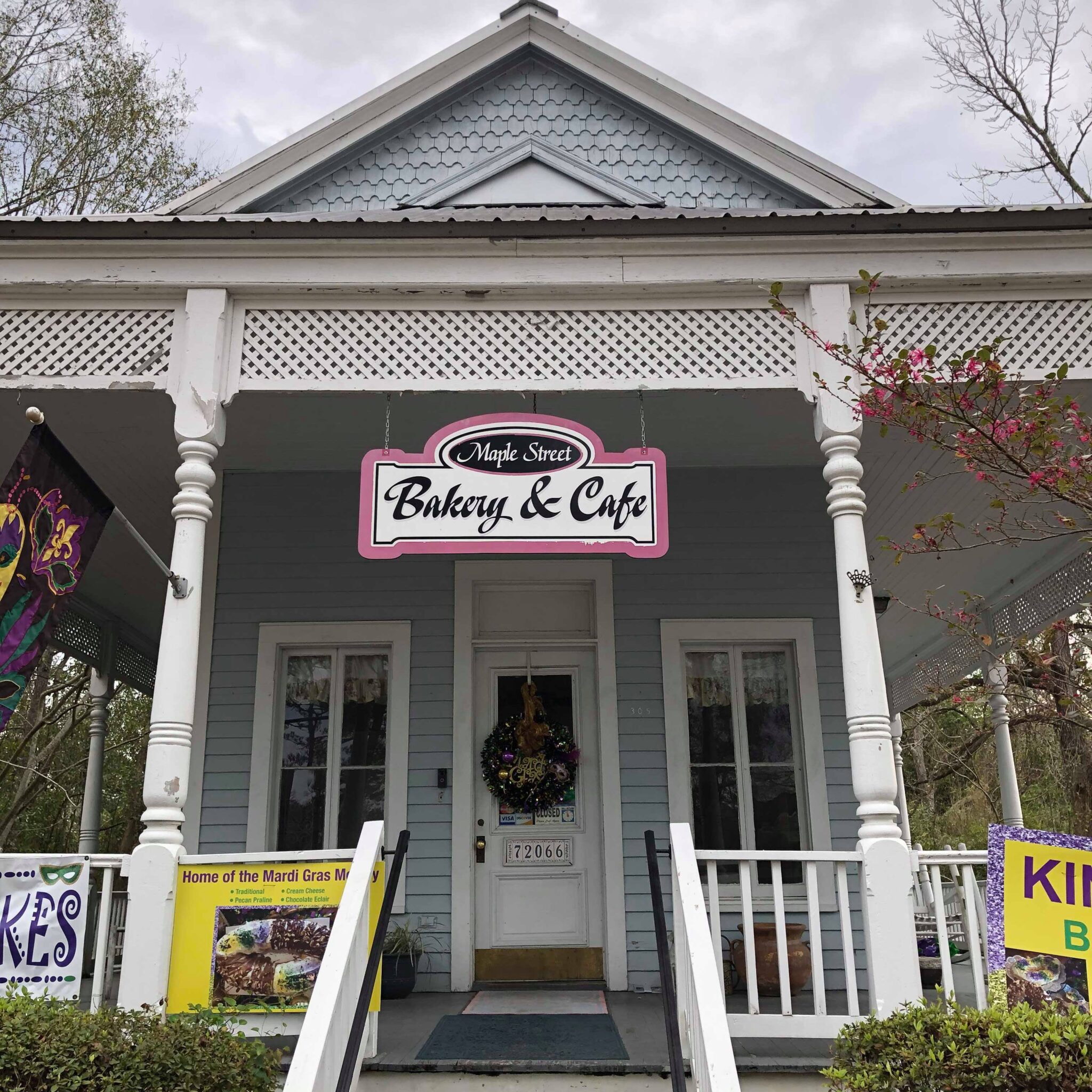 The Mardi Gras Medley
Now while Maple Street Bakery is known for making a good king cake, the Mardi Gras Medley is something you haven't seen before (okay, I haven't–work with me here). It's four flavors in one beautiful cake! It combines plain, cream cheese filled, chocolate eclair, and pecan praline.
I brought it home, took some pictures and then we divvied up the flavors. I'm usually a traditional girl, but the pecan praline was calling my name. It's a little unusual because it has cream cheese filling instead of more praline inside. My curly-hair twin LOVED the chocolate eclair. He's a choc-o-holic. The cream cheese filled and traditional were also very good.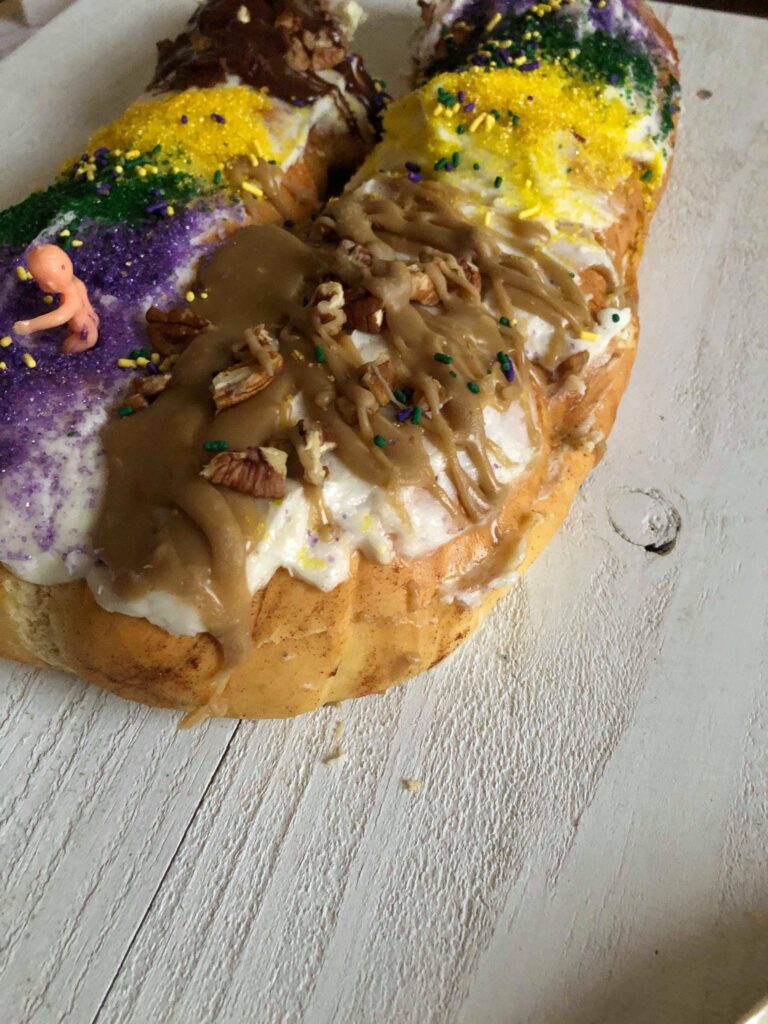 This is the perfect king cake if you have family members looking for different things in their Carnival treats. There's something for everyone! You'll definitely want to give this one a try before the season is over.
These definitely sell quick so call in advance if you'd like one for your king cake party or parade watching party.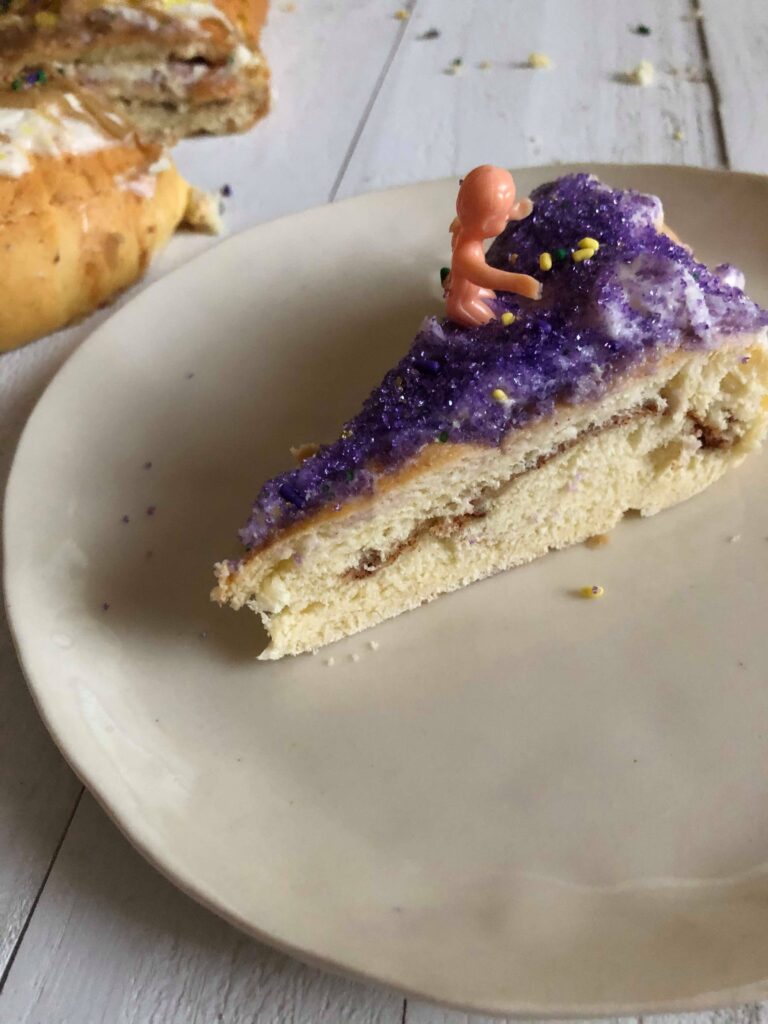 The Details:
Maple Street Bakery
72066 Maple Street, Abita Springs, LA
985-327-5554
Need More King Cake in Your Life?
You can read about Krummel's Zulu King Cake here.
Or you can check out our guide to all the local king cakes.
We even have a recipe so you can make your own (so not me).
The following two tabs change content below.
Hi, I'm Katy. Mom to four sweet boys ages 10, 6, 6, and 5. It's a loud, messy, chaotic life. I love connecting with other parents and am so glad you stopped by today!