As part of running this site I make it my business to try a lot of different Northshore King Cakes. I've had king cake cheesecake, the ooey-gooey king cake from Lola, the award-winning cakes from Sugar Love and the Cocoa Bean in Hammond, french-style king cakes and more.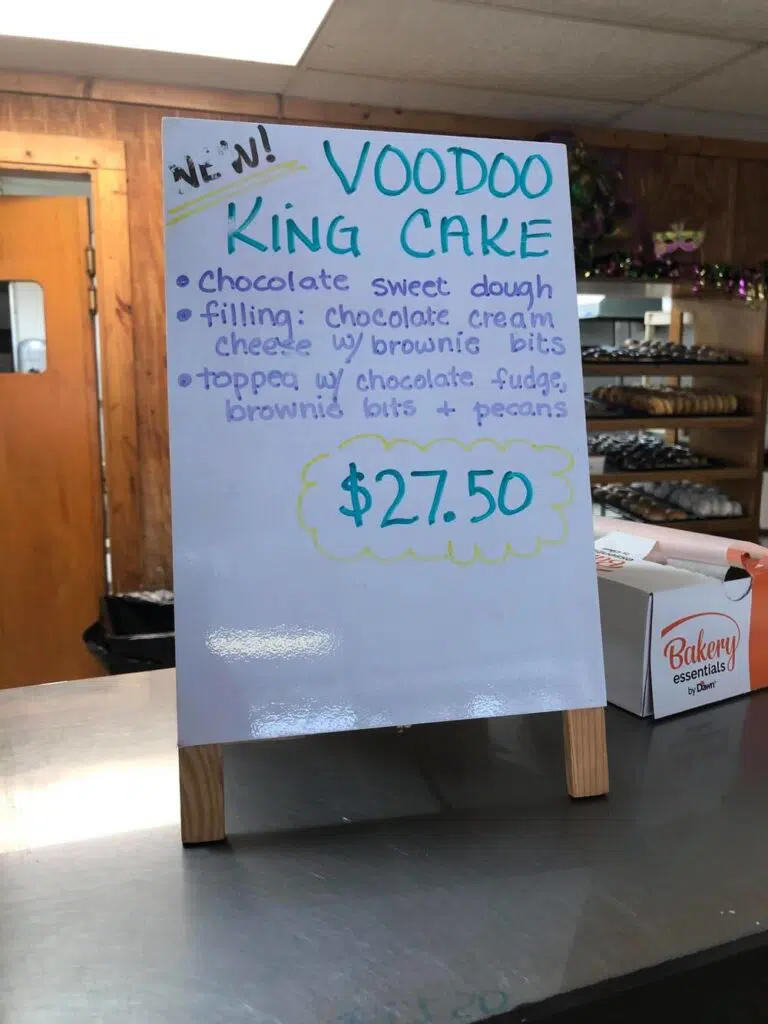 I recently spotted my first-ever chocolate king cake however, and I knew I had to check it out. Krummel's Mandeville Bake Shop is offering the Voodoo King Cake this year. You get a cake made with sweet chocolate dough filled with chocolate cream cheese and brownie bits. It's also topped with chocolate fudge, brownie bits, and pecans. And, of course, granulated sugar.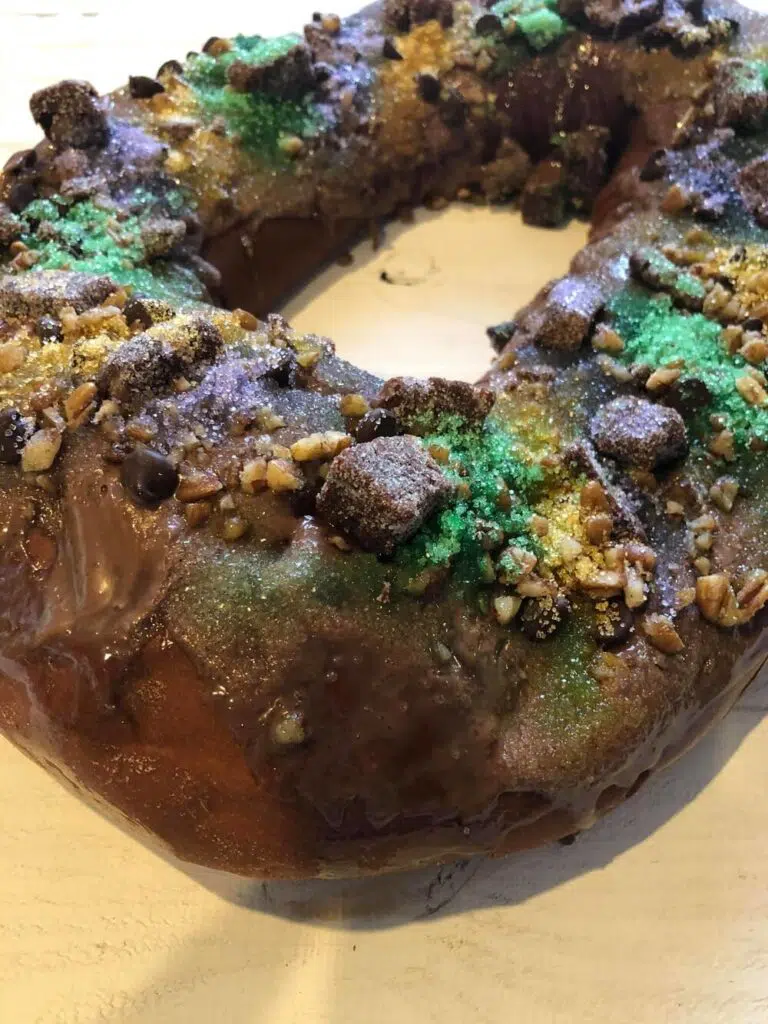 I will say that it's a little weird to see a chocolate king cake. It confuses the eye. That aside, it's a pretty good cake. It is VERY sweet. All the pieces work together nicely and no one who tried it had anything bad to say. The dough is a little more cake than bread but that doesn't bother me.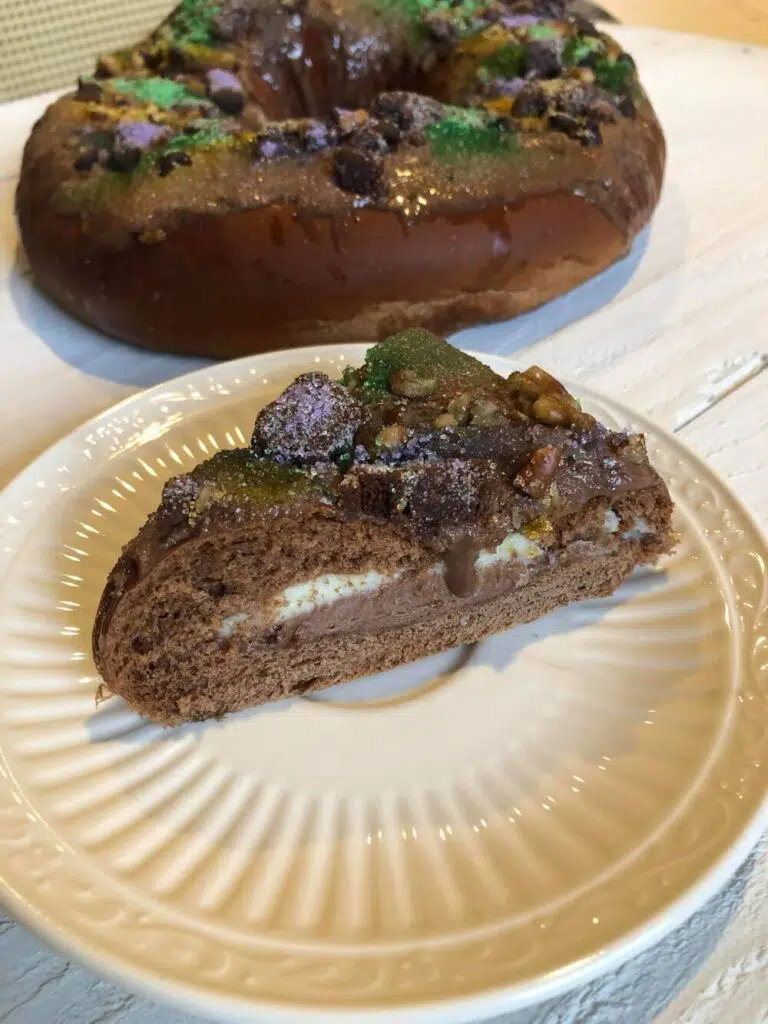 Krummel's Bake Shop has been in the king cake business a long time. They've been on the Northshore since 1986 and they always have a ton of options on offer. My favorite thing that they offer are the old-fashioned Brioche-style king cakes that remind me of the ones served at McKenzie's. Regardless of whether or not you are looking for a chocolate king cake I definitely think they are worth a visit!
Have a Sweet Tooth?
We have a complete guide to area king cakes here.
We also have a list of other king-cake inspired treats here.
Or we have a recipe for baking your own right here.
The following two tabs change content below.
Hi, I'm Katy. Mom to four sweet boys ages 10, 6, 6, and 5. It's a loud, messy, chaotic life. I love connecting with other parents and am so glad you stopped by today!