I have a confession, y'all:
I have a Hubig's Pie in my freezer.
From 2012.
I put it aside after the Great Pie Fire of 2012 with the intent of saving it for a special occasion. Except, it's one of the last Hubig's Pies on earth, so no occasion seemed speecial enough. It's at the point now, where it's clearly too old to eat, but I just can't bear to throw it away. So it lives in my freezer, cryogenically preserved forevermore.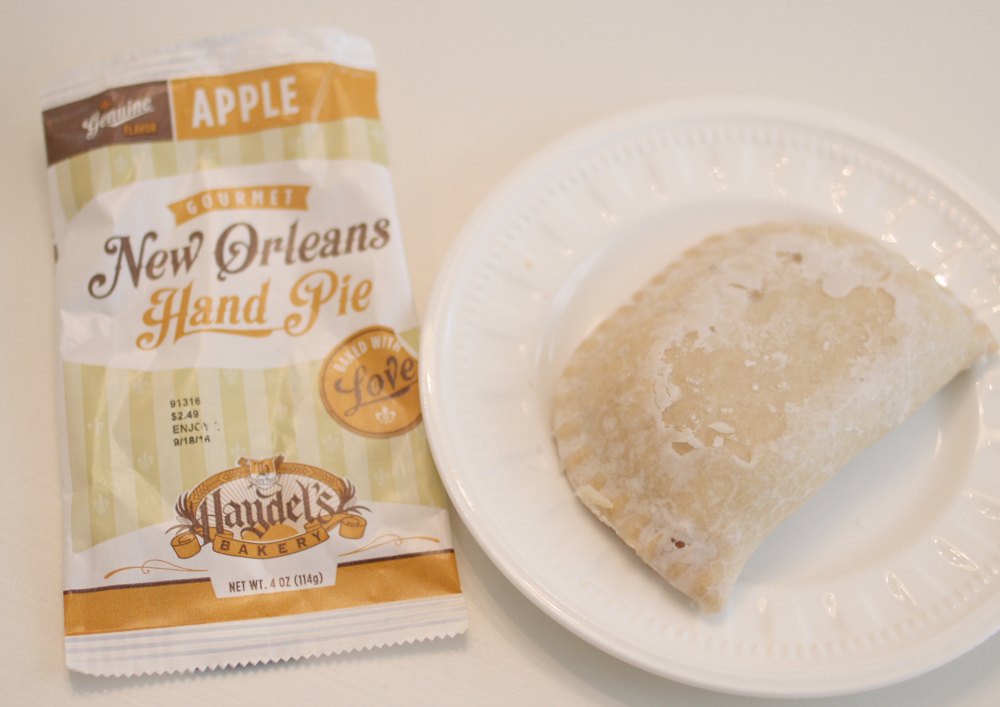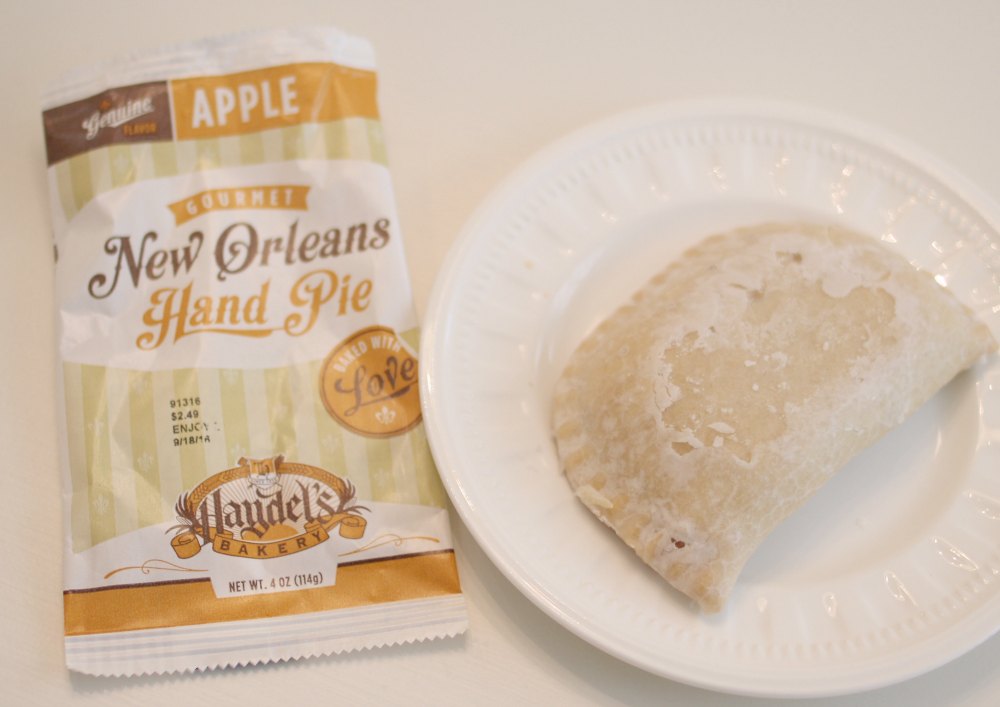 The loss of Hubig's hit me hard. I've loved them since I was a child. I love them so much my husband went to the factory in the Marigny to buy me a tshirt one Christmas. I love them so much that, when pregnant with my twins, I left a thank you note on the windshield of a Hubig's van in the Ochsner parking garage. If it's possible to be a fangirl for fried, fruit filled pies (lemon or cherry, please), then that is who I am.
So when the news broke that Haydel's Bakery was producing a fruit filled pie, my phone lit up. My pie-loving ways are well known. When Katy asked if I would like to try a Haydel Hand Pie and tell the Northshore Parent readers all about it, I told her that, yes, I would make that sacrifice for the team and the greater good of the community.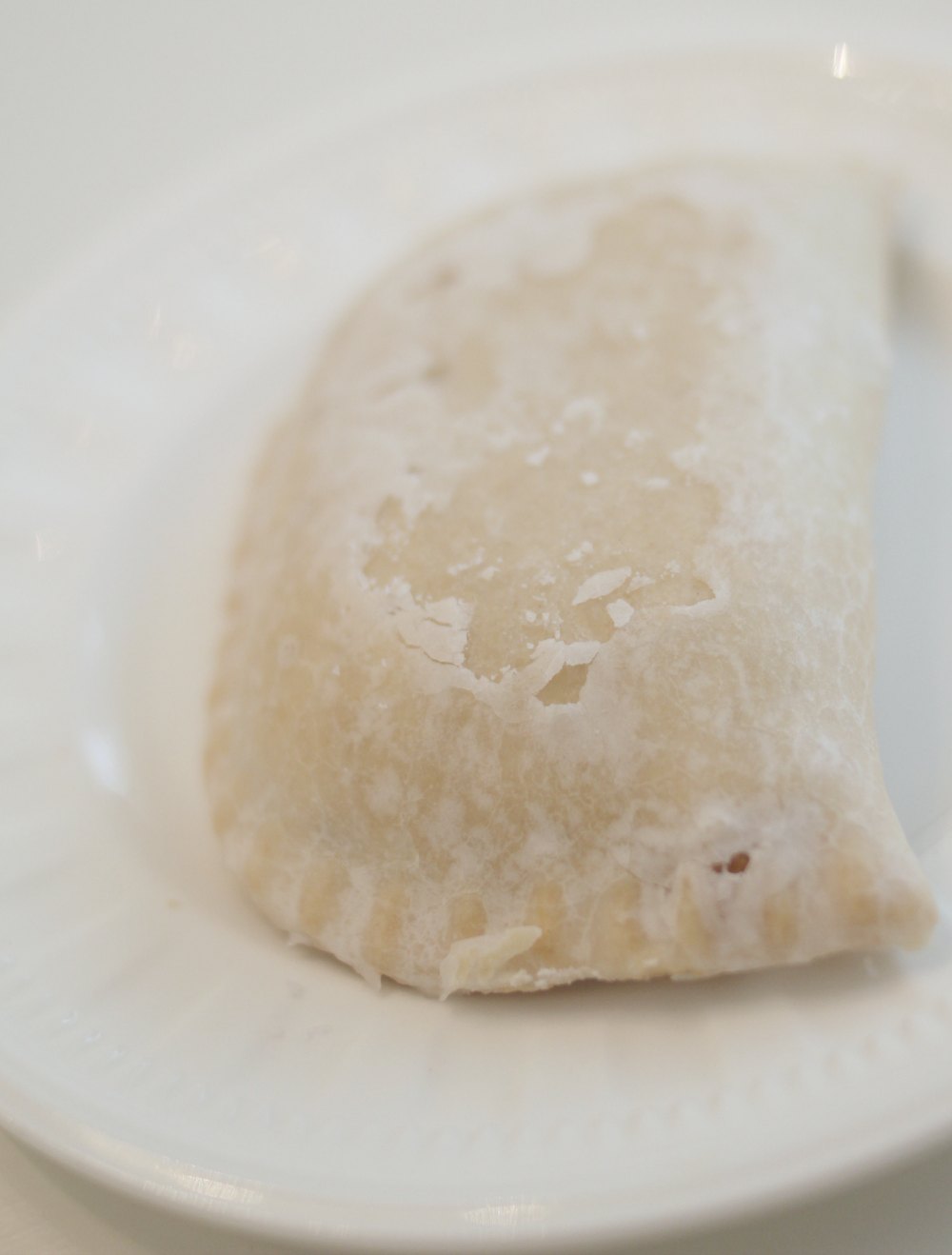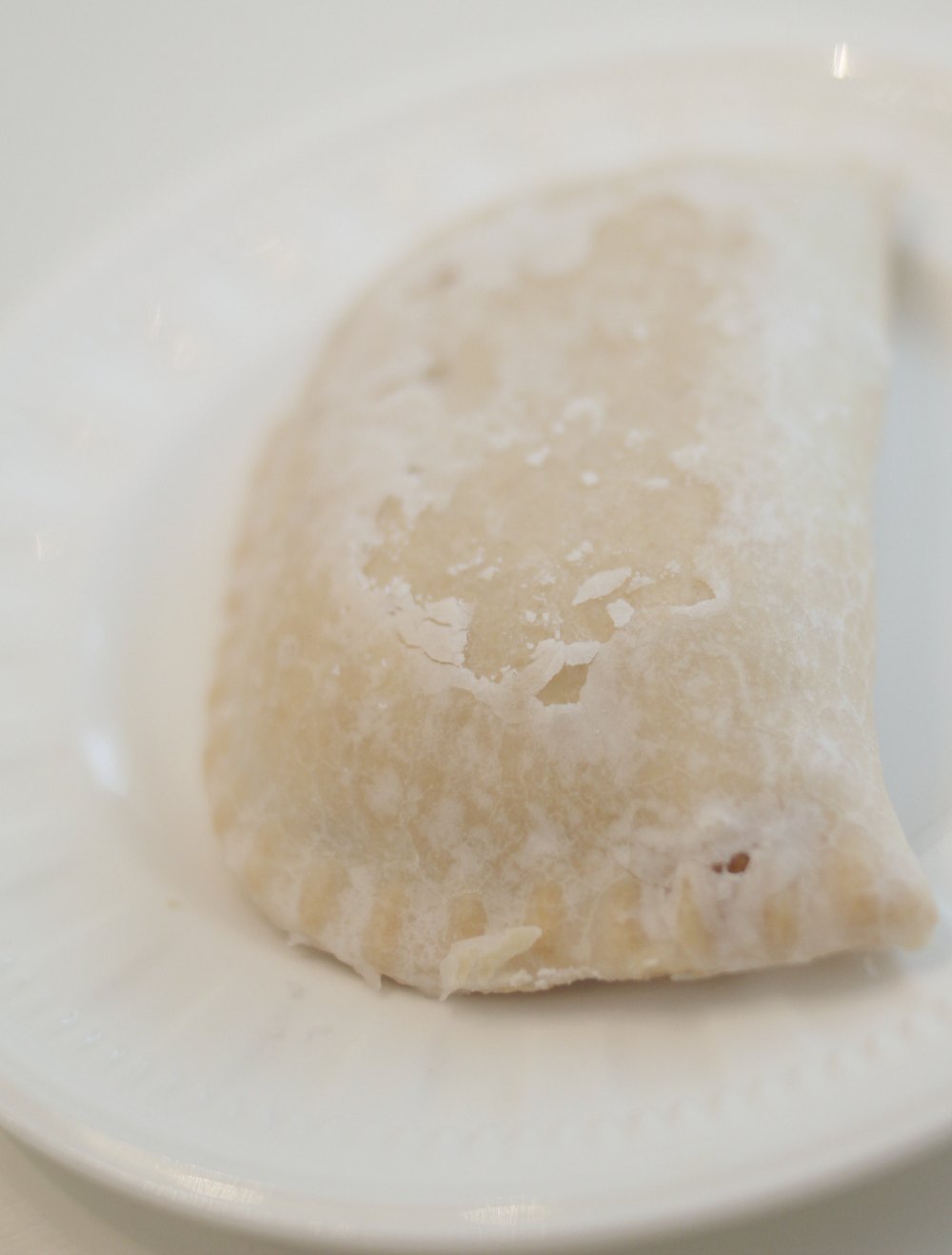 Though I have been known to cross the lake for baked goods (see: McKenzie's king cake at Tastee Donuts), there was no need to head into Haydel's – the pies are available right here at Fleurty Girl in Mandeville. They are available in lemon, chocolate, cherry and apple fillings. These pies sell out quickly so my first choice of lemon wasn't available today. My husband and I both tried the apple and here's the verdict: It's good.
A Haydel Hand Pie is baked, whereas the Hubig's Pie was fried. (So, it's obviously a healthier option, right?) The crust is soft (maybe a little too soft for my liking, but it didn't stop me from eating it) and smells just like king cake icing (this is a good thing).  The filling is sweet, but not too sweet, and really smooth (I was never a fan of the apple chunks in the Hubig's Pies – sorry, Savory Simon). Point Haydel's for the apple filling. I'm excited to try the other flavors and see Haydel's interpretation. I think I would personally prefer them if they were fried, but, overall, this is a solid venture from Haydel's.
The following two tabs change content below.
Aimee
Hi, I'm Aimée, the Special Projects Coordinator for Northshore Parent. If there's a fun giveaway, a kids' clothing review, or a special event, there's a good chance that I'm responsible. I'm a lifelong resident of St. Tammany (except for time at LSU for undergrad and law school) and a mom to 3 little ones, ages 6, 6 (yes, they are twins, and no, they are not identical) and 2. Thanks for reading Northshore Parent and being a part of our community.