This post is brought to you by Vintage Mint. 
Northshore Parent is committed to being the best local resource for families in the area. Personally, I am committed to finding the best and cutest children's clothing. These two things came together when I was introduced to Vintage Mint boutique, owned by Madisonville mom of three, Elysha.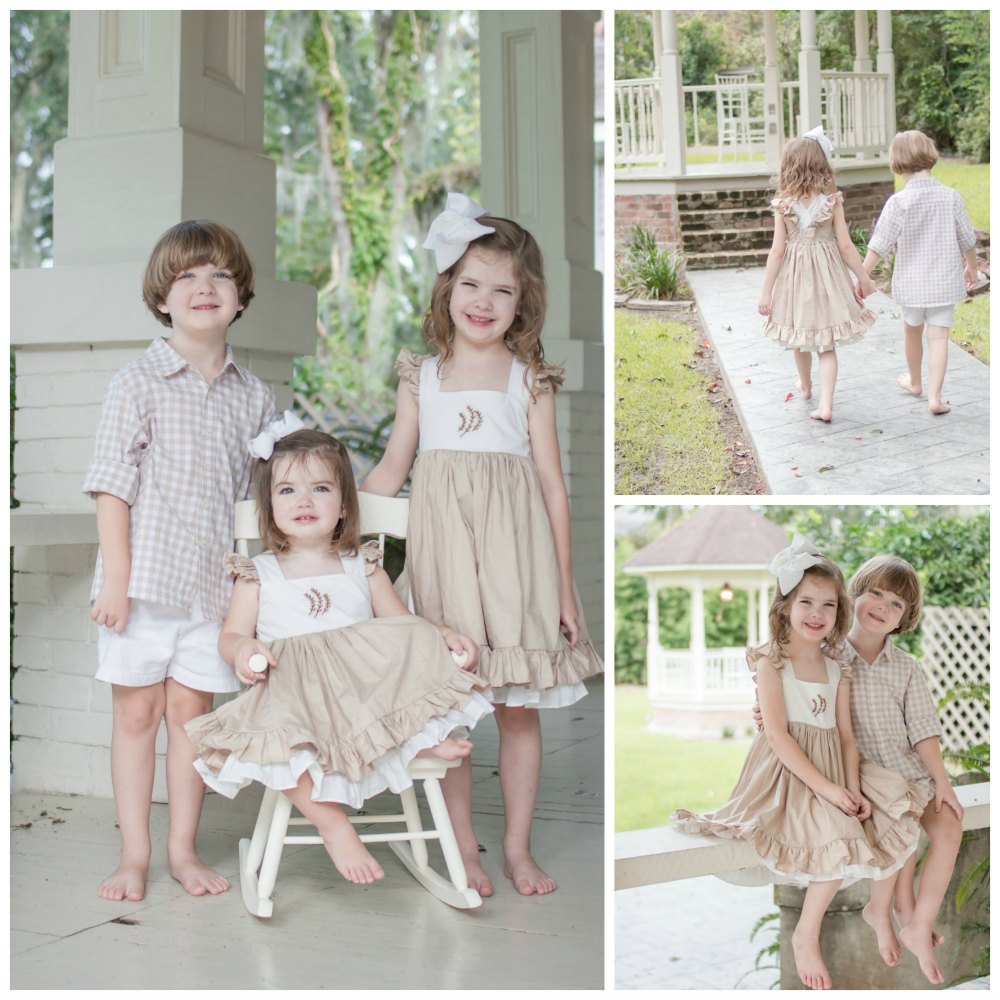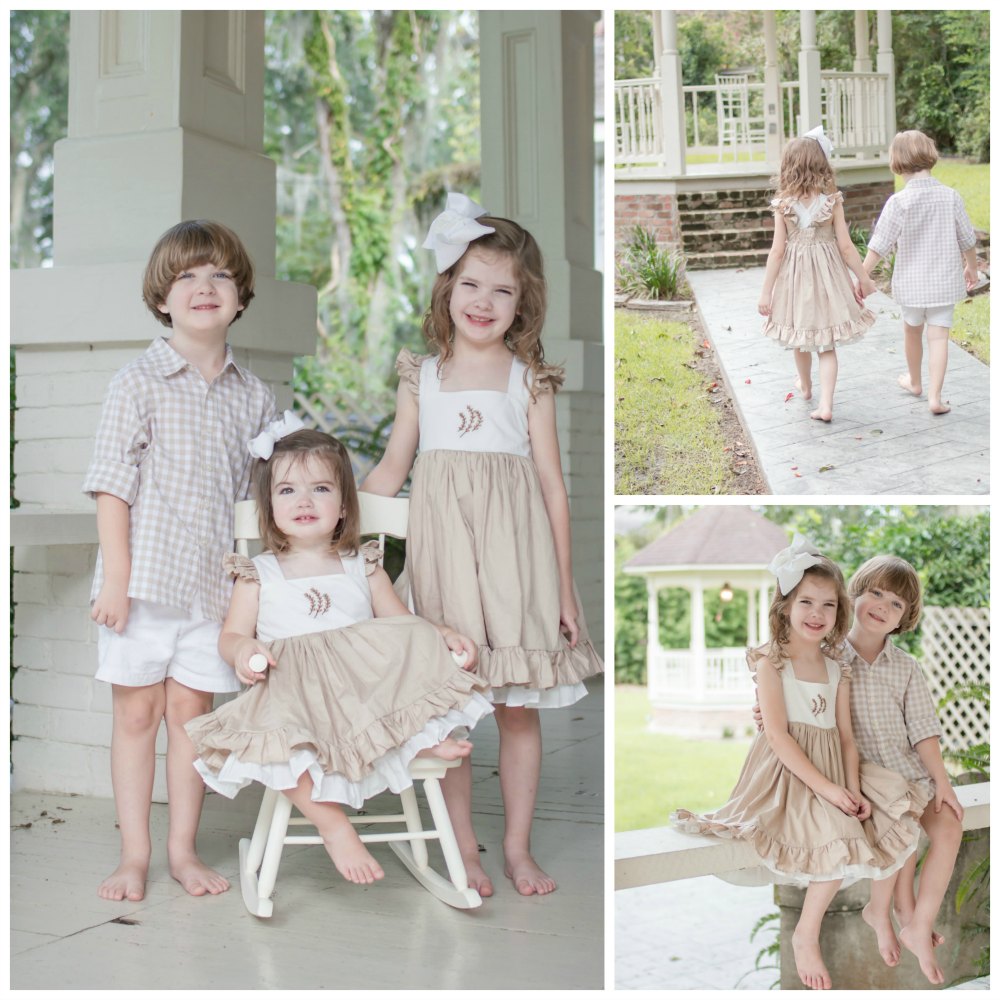 Elysha finds inspiration for Vintage Mint designs in the little details of life, and with a background in photography, she developed an interest in children's clothing. As a mom of both boys and girls, she saw a need for family coordinates, as well as clothing for little girls that is on trend but still lets them look like little girls. They're only little once, so let them be children while they can.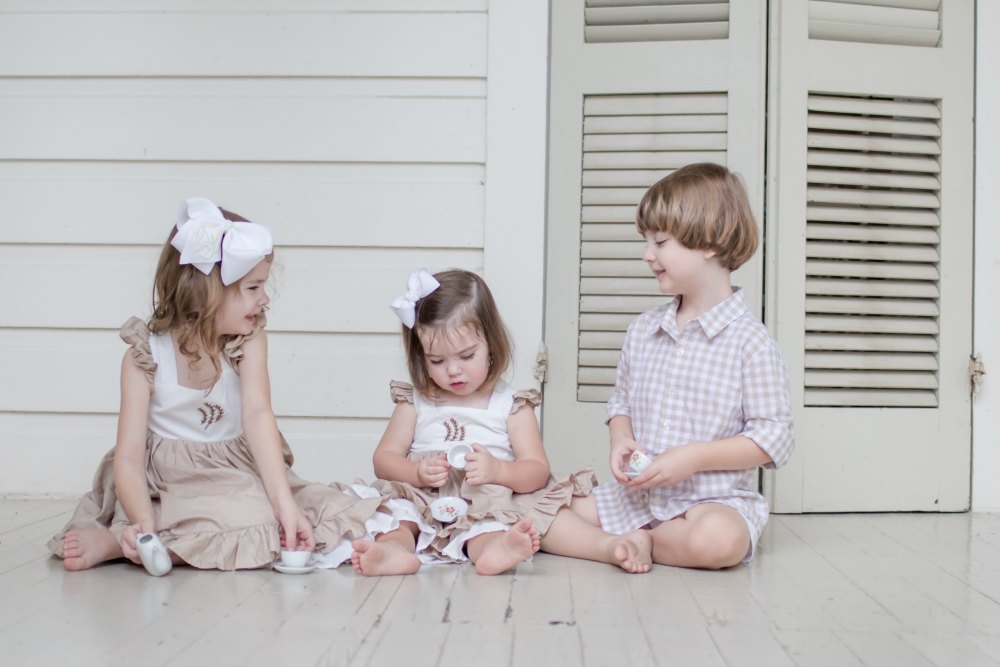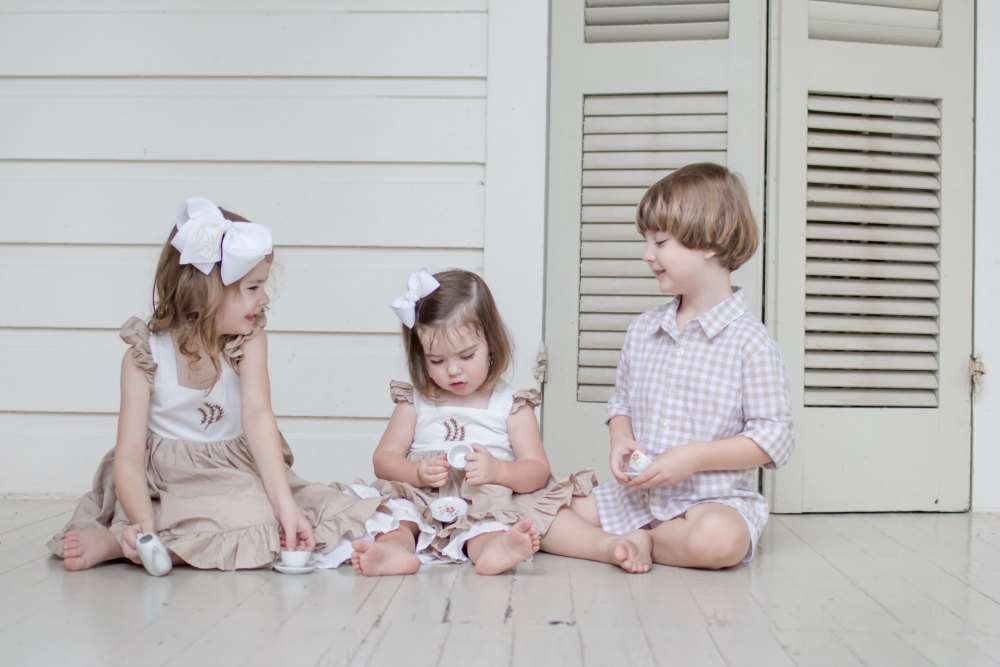 When I first saw the Hartley wheat dresses in person, I was impressed by how full they are. There is so much fabric – perfect for twirling and playing! The design of the dresses is so thoughtful; an elastic smocked panel in the back, and three (three!) sets of button holes for the straps allows for a very adjustable fit and plenty of room to grow.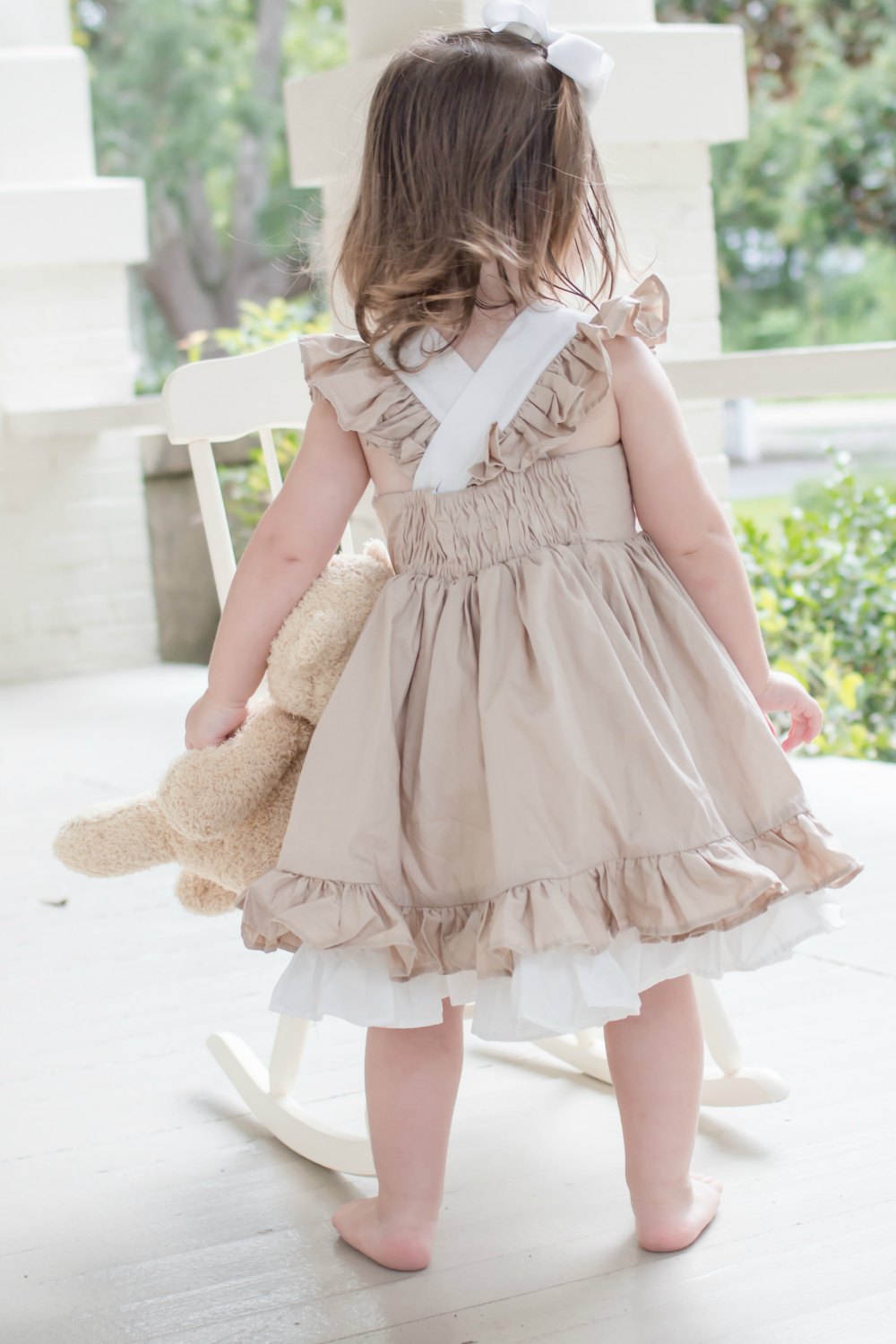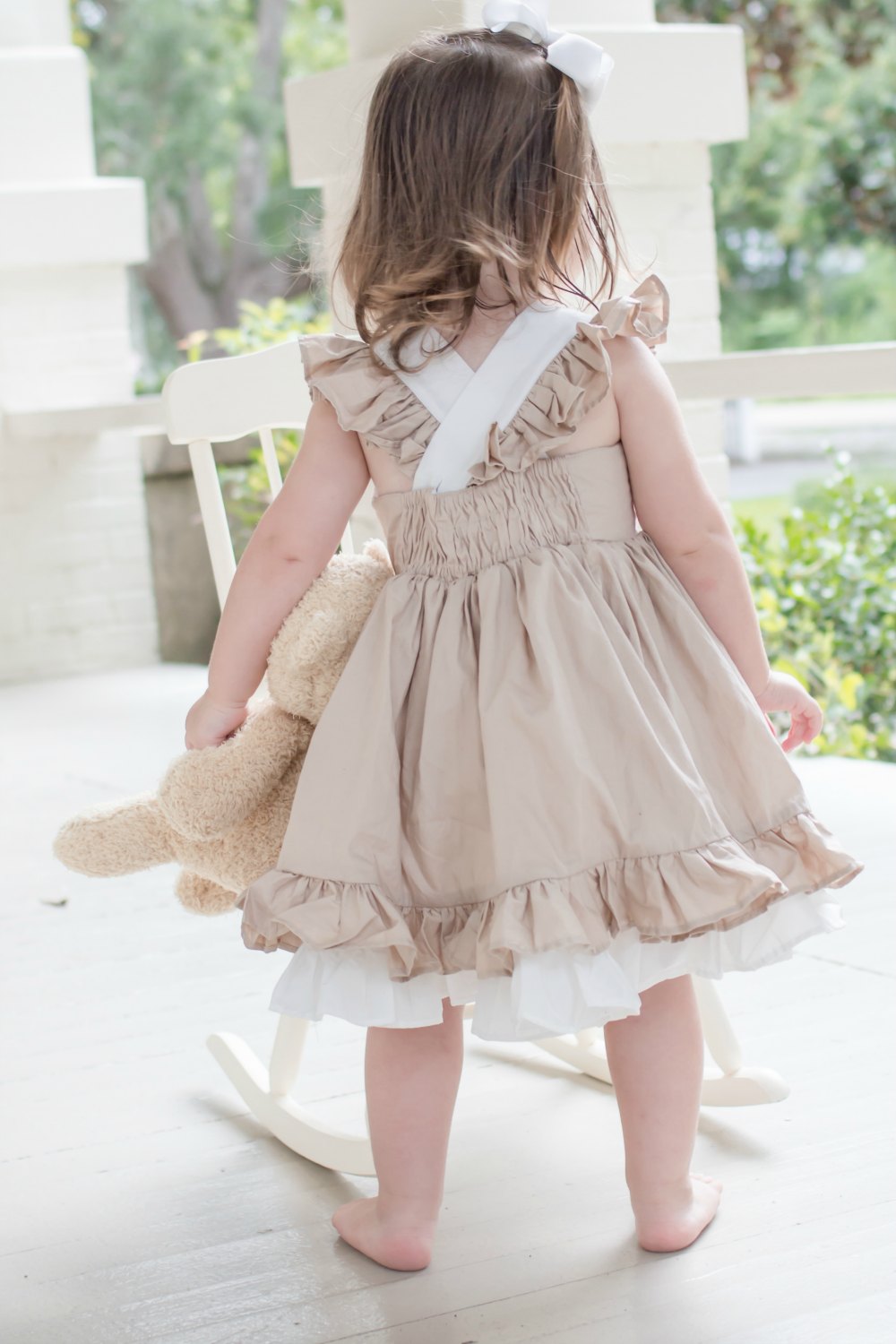 The soft, neutral palate of the dresses, along with the hand embroidered wheat on the bodice make these dresses a perfect piece to transition into fall. It's warm here long after all the beach-themed clothing is seasonally appropriate, but these dresses will keep your girls cool and comfortable into the fall. And, once it finally does cool off, I fully intend on layering the dress with long sleeves and styling it with knee socks.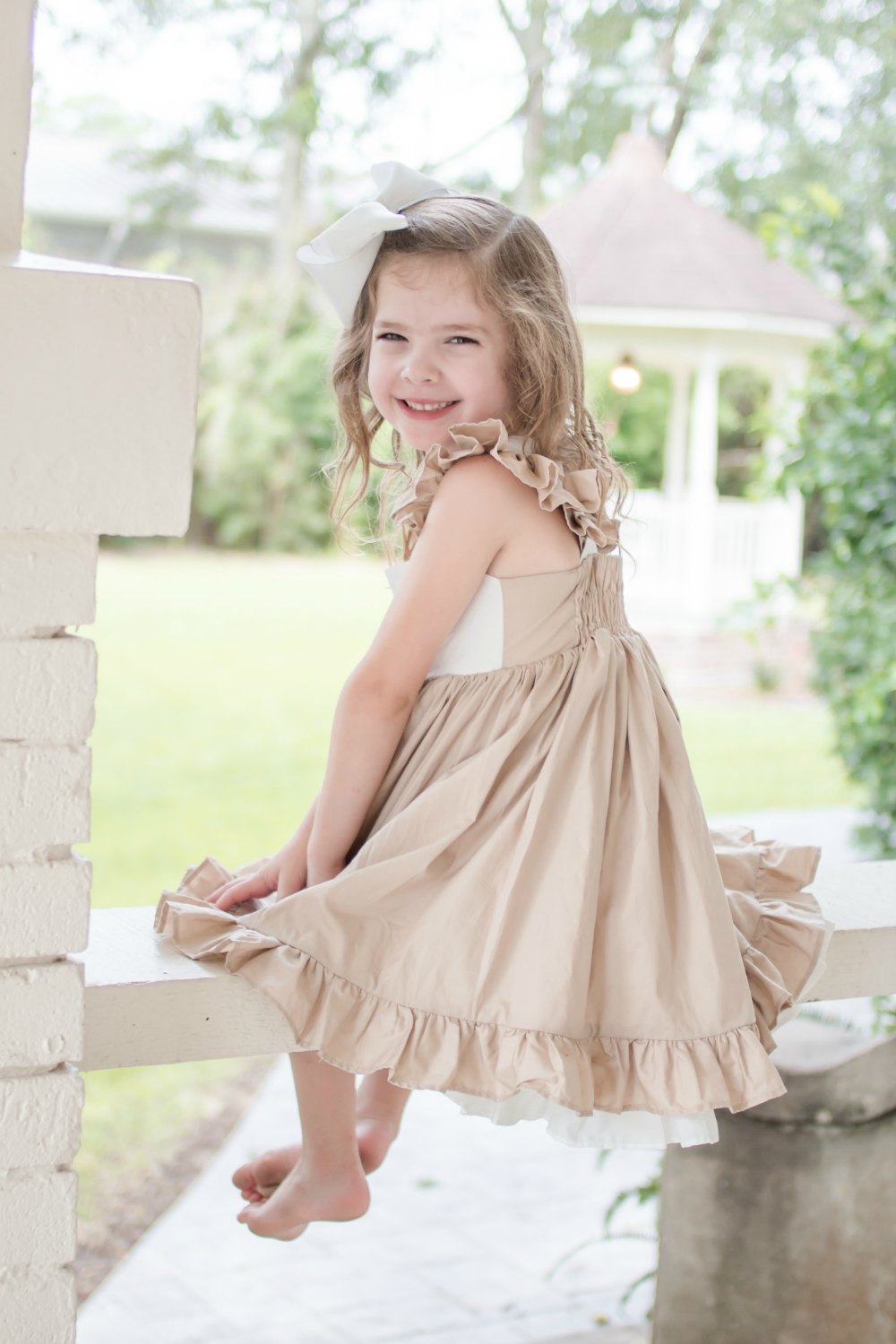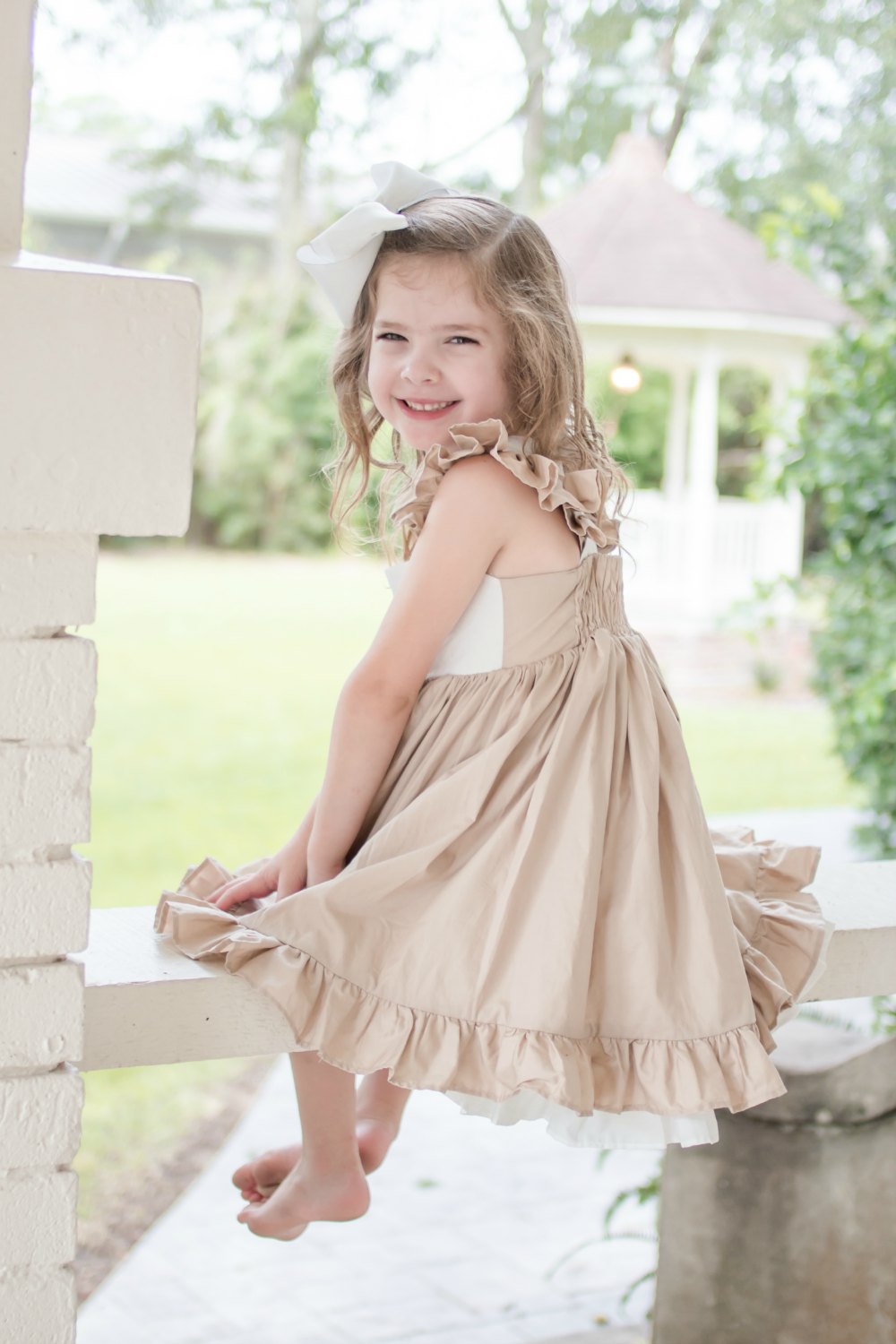 And, what can I say about the coordinating Jonah shirt, other than it's little boy fashion perfection. Made from a lightweight cotton, it's totally comfortable on a hot August morning with the sleeves rolled up, but will transition well into fall with the sleeves down. It looks just as good with white pique shorts right now as it will with brown cords. The large check gingham is a sweet southern classic.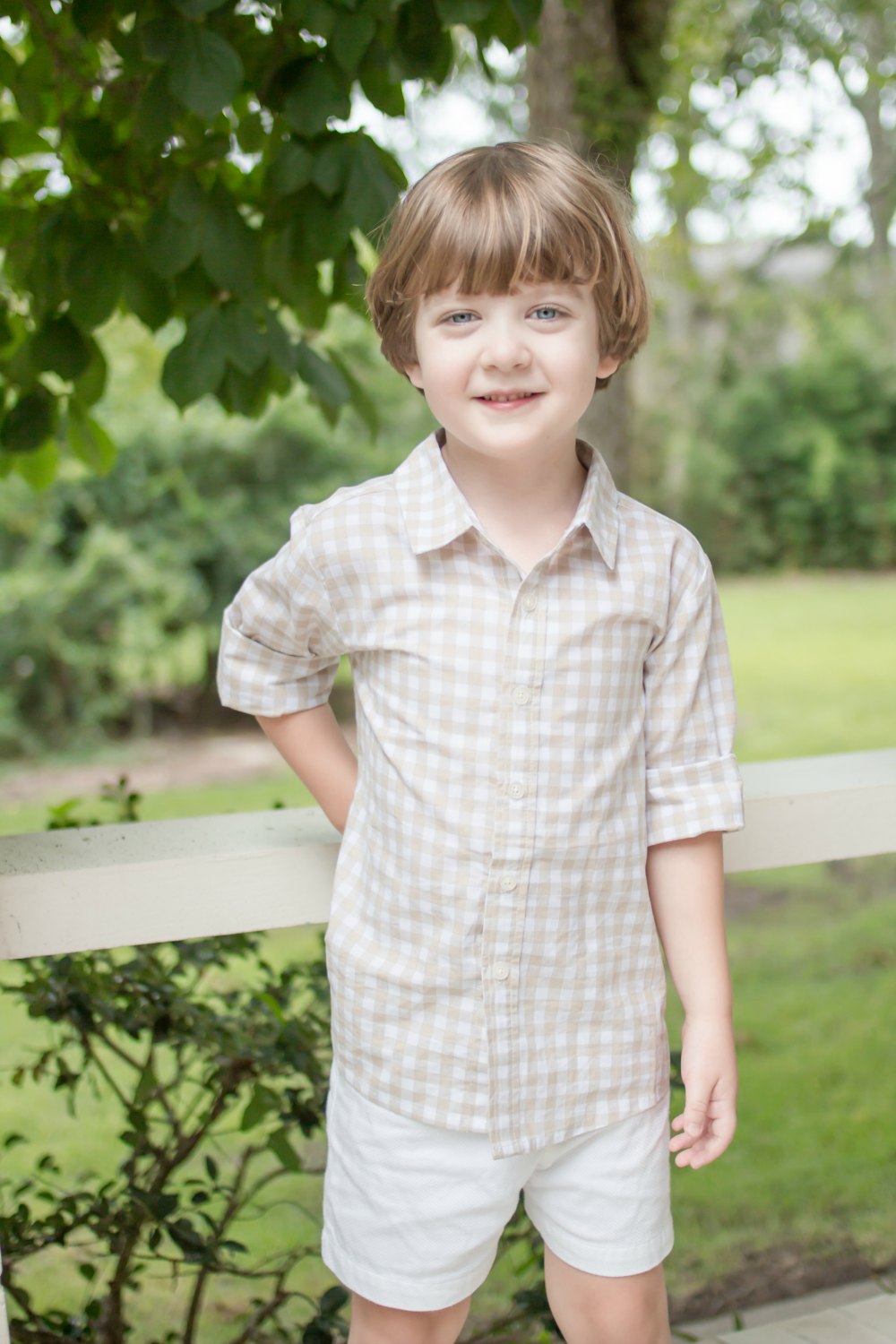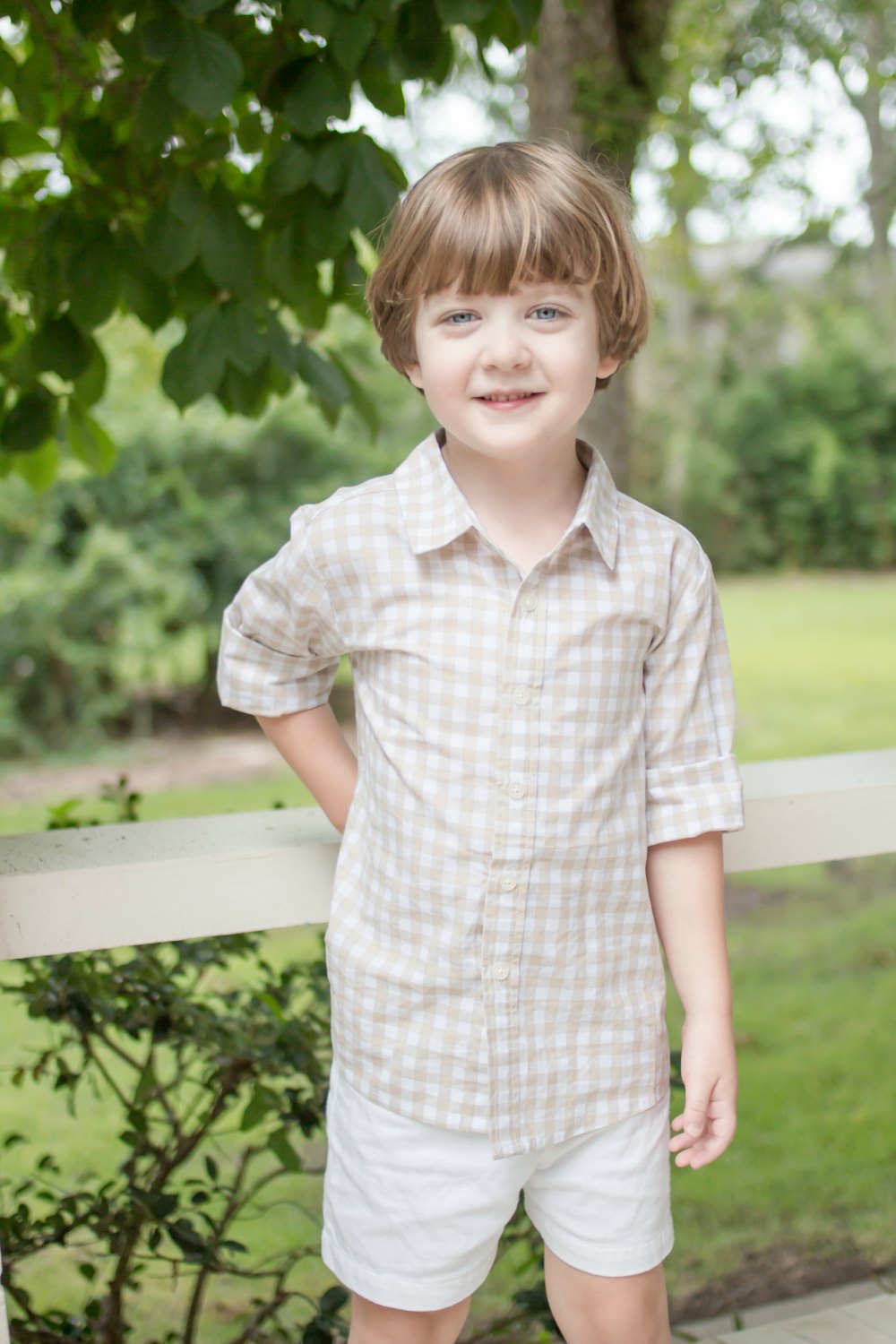 These beauties are still available in limited quantities on Vintage Mint's website (http://www.vintagemintboutique.com). And on their website and Facebook page they are currently running a pre-order for some gorgeous Christmas outfits. The pre-order closes Saturday, August 13th, so hurry to get your order in before it's too late. Items will ship in plenty of time for your family Christmas card photos. However, if you're one of those people who has to see it in person before buying, you can find Vintage Mint locally at Fashions for Kids in Mandeville.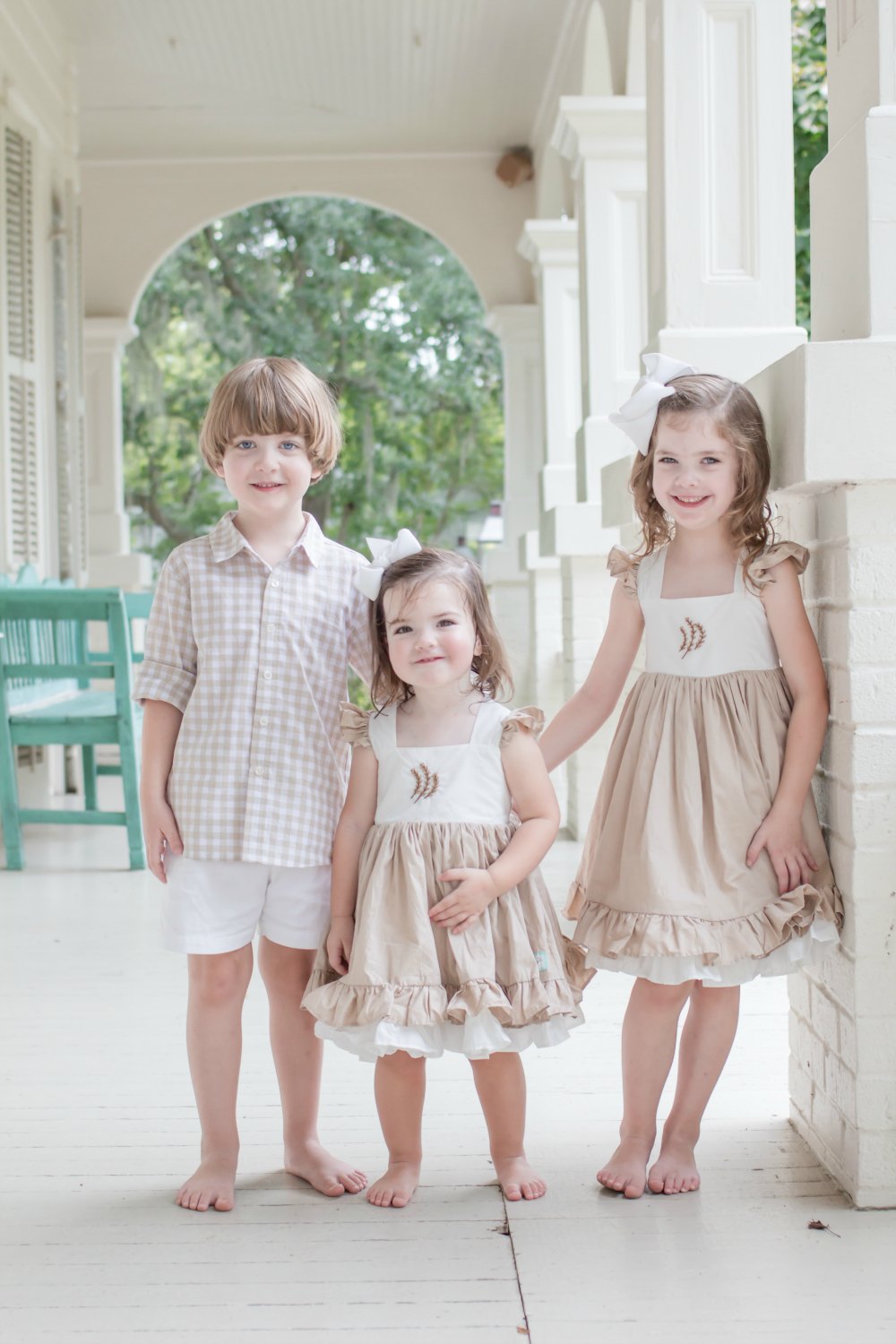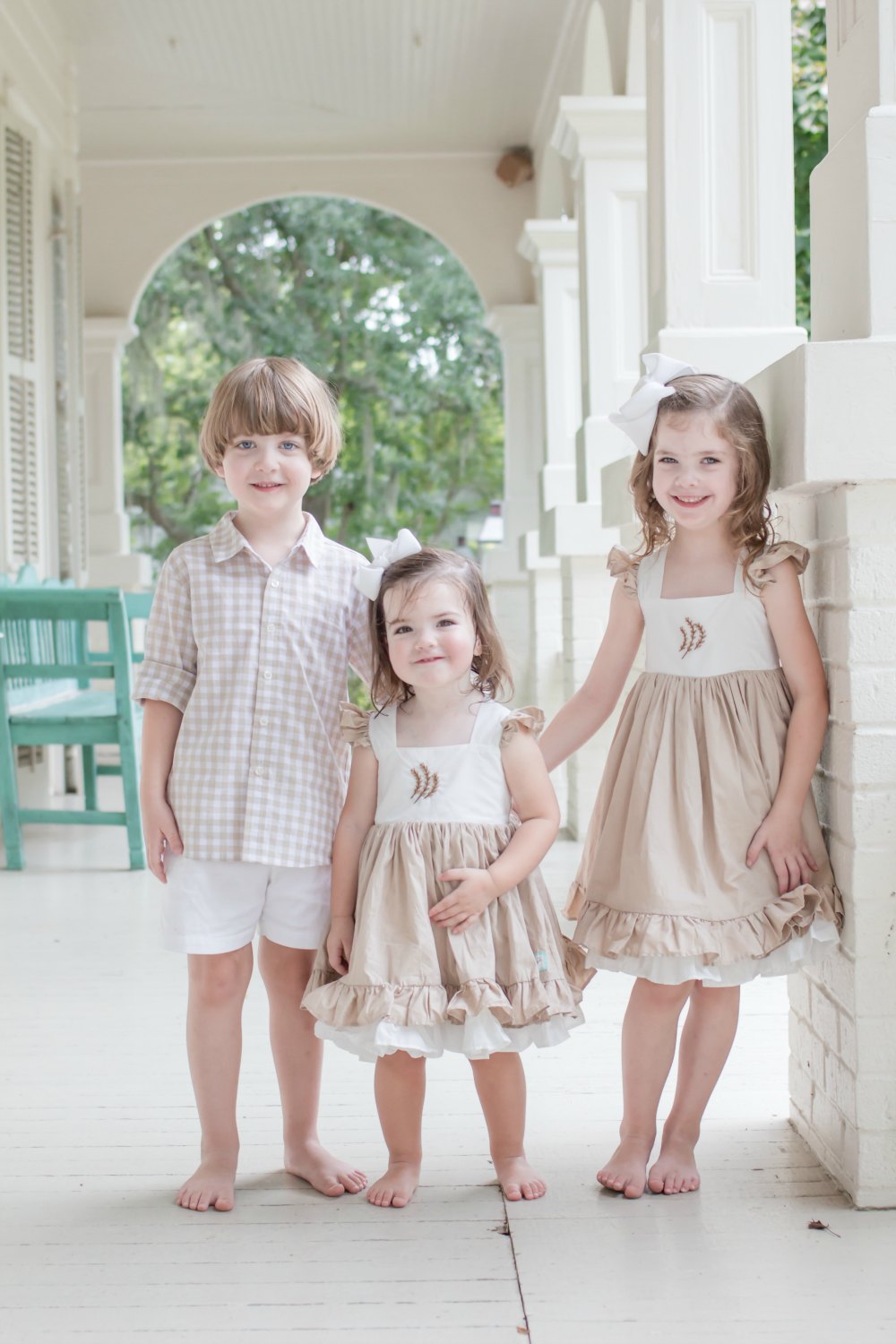 As excited as I am to share this new boutique with you, I'm even more excited to share that Vintage Mint loves giveaways as much as we do and, they are generous enough to do two giveaways with Northshore Parent! One is for the Hartley dress on its own, and, one is for a sibling set of a Hartley dress and Jonah shirt. Entry forms are at the bottom of the post and we will announce a winner in a week.
Special thanks to Maison Lafitte for letting us use their beautiful grounds for these photos. 
The following two tabs change content below.
Aimee
Hi, I'm Aimée, the Special Projects Coordinator for Northshore Parent. If there's a fun giveaway, a kids' clothing review, or a special event, there's a good chance that I'm responsible. I'm a lifelong resident of St. Tammany (except for time at LSU for undergrad and law school) and a mom to 3 little ones, ages 6, 6 (yes, they are twins, and no, they are not identical) and 2. Thanks for reading Northshore Parent and being a part of our community.