This blog is lovingly dedicated to Leslie Begin who loves the first day of school more than anyone I know.
So the summer has come to an end…finally! Now don't get me wrong. I loved having the uninterrupted time with my kids this summer, but let's be real: some of the days are LONG.
As a stay at home mom the summer break really rocks my world because the normal things I take care of during the week (errands, grocery, dry cleaning) to keep our weekends free now have to be completed with three children in tow. THREE.
This means that some tasks are just not achievable. Things like bringing them anywhere that has glass shelves. Nope. Not going to happen. Then we have the issue of getting them all out of car seats at each and every stop. Also all of the places we go must have baskets so I can hope to keep at least half of them contained. Usually by the time I have run two errands I just want to lie down!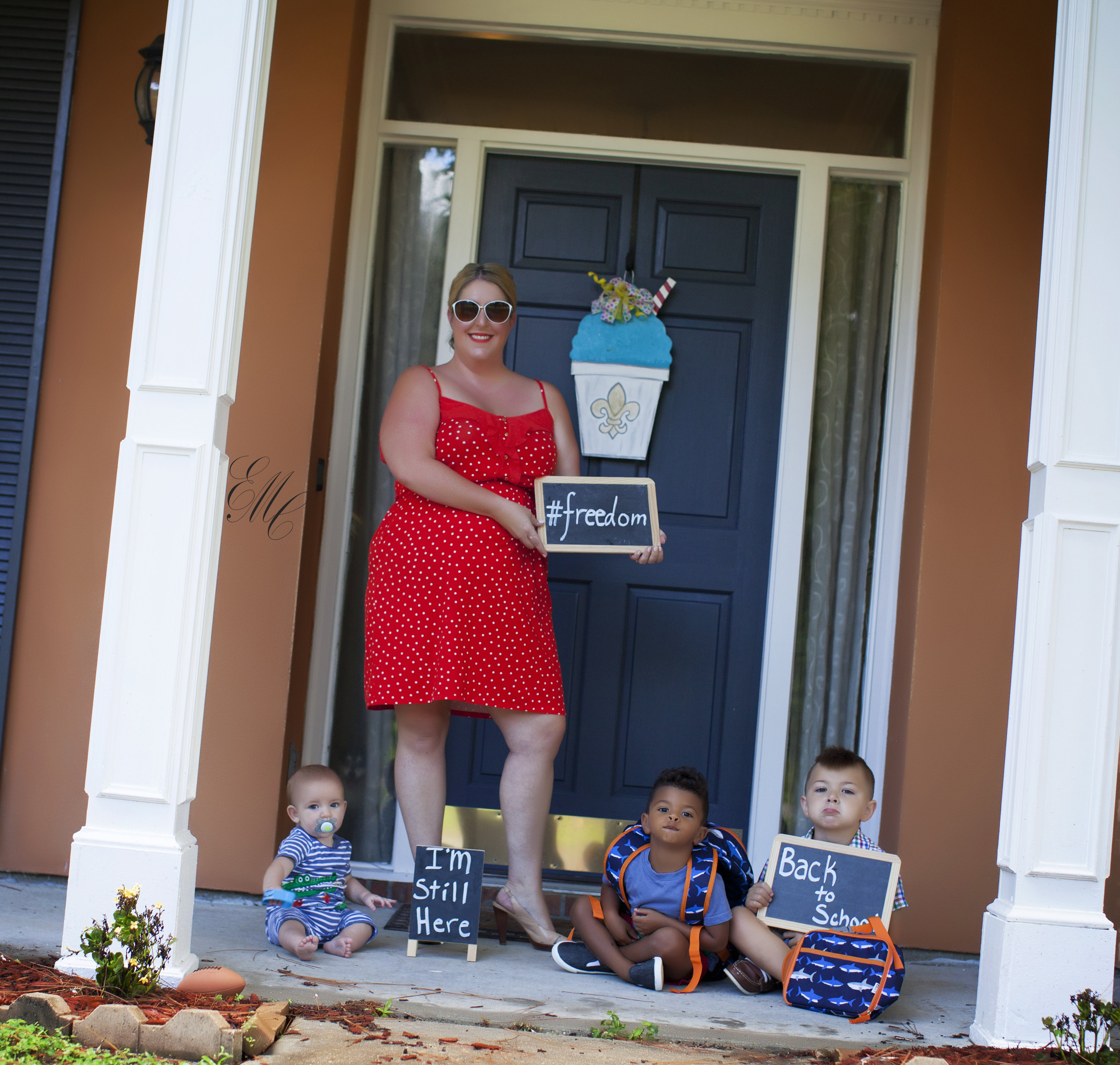 And let's not get started about how all of this is being completed in the blazing heat. This is why the new Walmart grocery pickup service is literally the best thing that happened to me all summer long. No exaggeration: best part of my summer.
When my kids are in school I can run my errands quickly and still have the baby home for nap. I can also do some of the things that I like to do for myself (nails, hair, shopping) during the week, all of which lends itself to helping my husband and I be family focused on the weekends.
Since it is the end of the summer, I was doing a little day dreaming the other day of all of the things I am going to accomplish when they go back to school. Without further comment, here is a list of things I am looking forward to doing the first week the kids are back in school.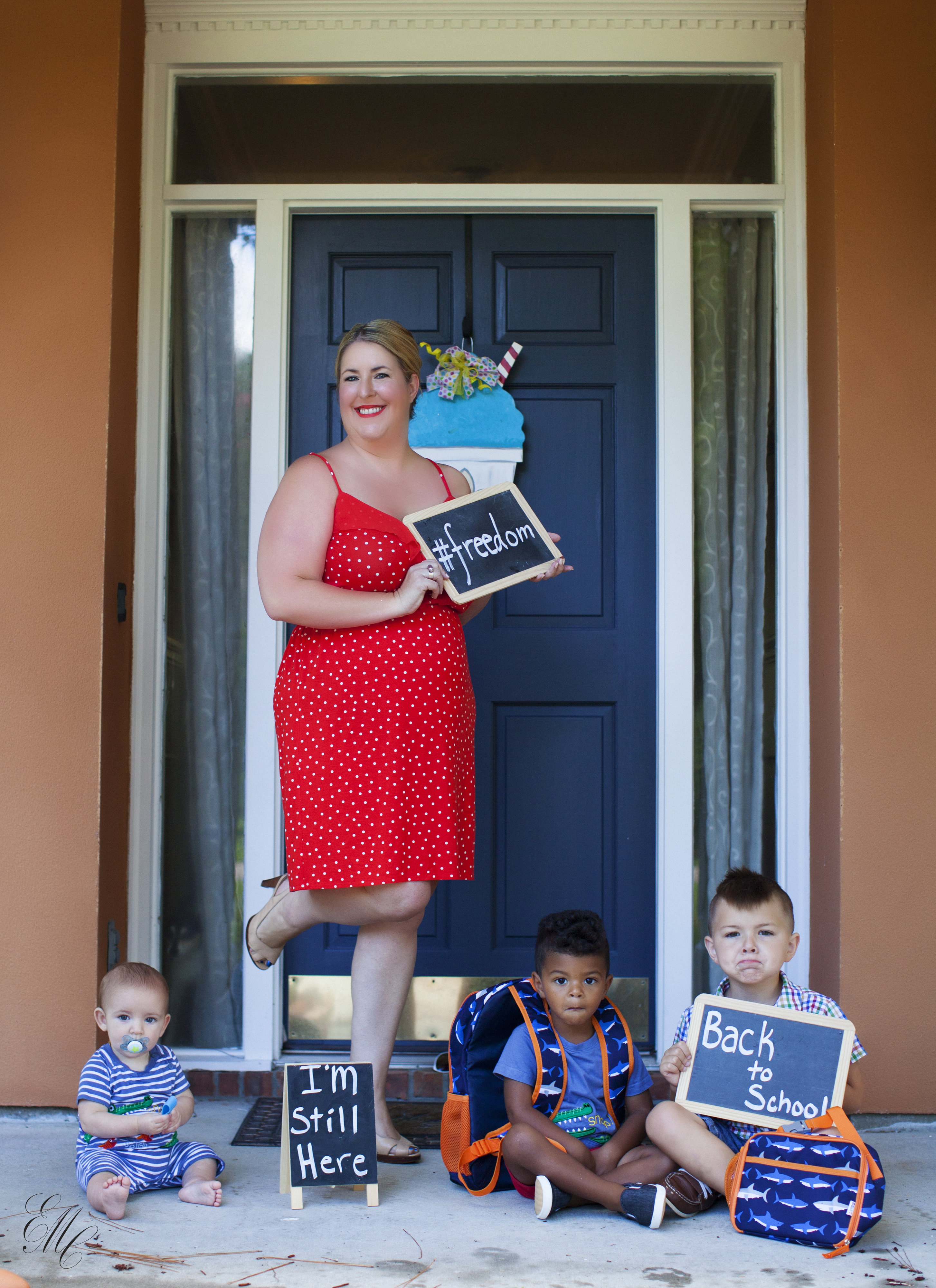 Get Your Car Detailed
Not sure about you but my car is looking rough after the 8 weeks of summer. One vacation, a mini road trip and numerous trips to the pool have it filled with all kinds of items. Including sand.
I also somehow get lax on my no food in the car rule. . . probably because I get so tired of them talking about how hungry they are between the pool and the house! I found a half eaten Lara Bar stuck to the third row seat the other day.
My car needs an intervention. A spa day so to speak. She is so good to us so it's time we take care of her (and yes my car is a she!).
Walk Around Target
This is a luxury especially if you stop at Starbucks first. With three boys in tow this is not remotely achievable. You don't even need to buy anything. All you need to do is walk the target aisles and smell the target smells and just breathe in the healing air that is target. Namaste.
Go Inside a Coffee Shop and Drink Hot Coffee
Moms of the world know that drinking hot coffee is one of the most amazing luxuries that there are on this planet. I have had to drink cold coffee every single day for the entire summer. You would think at some point I would have bought cool brew but no. I just keep making coffee in the morning with the hope that I will be able to drink it hot. Hey, I can dream can't I?
Don't just stop and have a hot coffee. Go in Starbucks and sit for a minute. Check your Facebook or read a book or a magazine or just people watch. Basically just be. With hot coffee.
Finish a Project
I probably have no less than 15 half-finished projects. Memory books that need to be filled in, half-finished blogs, painting projects that need just one more coat. It's as if everything went into hibernation when the school year ended. I feel like I would be a new person if I could finish a few of them and just mark that off my mental list. Also, it would probably be nice for people to finally have bar stools to sit on at my counter since they are sitting in my garage half painted.
Have Lunch With a Friend
I have all of these amazing teacher friends who have been off all summer, stay at home mom friends who have their kids home for the summer too and working friends who have had extended weekends off of work. You would think that this summer would have been the perfect opportunity for us to get together and have lunch or a playdate. No, as busy and consumed as I have been they have been busy as well. I don't think that I have really gotten to sit down and catch up with most of my friends in months. Plus, with your kids in school you can probably have a full conversation without having to yell for someone to stop climbing up the slide or swinging too high.
Join and Organization or Group
The fall was the season when I joined the Junior League. I knew that I was going to have both of my kids in school and I thought that it was the perfect time to do something where I could really give back to the community. Many organizations like the Junior League look to give women the opportunity to volunteer during the daytime hours so that they can be home when their kids come back from school. There are many places in the area to volunteer, but to name a few: The Boys and Girls Club, The Samaritan Center and James Storehouse are all wonderful non-profits that give back to our local community.
Visit the Lakefront
There are so many times I go to the playground on the lakefront with my kids and think about how beautiful and serene the area is. I am always running around behind the kids and don't really get to sit and enjoy it. Maybe if you aren't one to go and sit inside a Starbucks you can pick up your hot coffee in the drive through and bring it to the lakefront and drink it there. Or maybe you can just turn cartwheels in the grass. . . because you can.
Go to Gym or Do Yoga
I had a gym membership over the summer but I didn't make it there other than going to bring the kids to the pool or swimming lessons. Some of my smarter, more savvy friends informed me that I should be putting the kids in the free child care that the gym provides and then going to work out or going to sit by the pool alone for a little while. Alas this was not brought to my attention sooner and I missed out on 8 weeks of child care. I won't let that happen again next summer!
But I would enjoy taking a yoga class so this is on my list for the first week. Also still having one baby at home I can use the child care for him and get my yoga on.
Go to TWO Grocery Stores
So this one may make you laugh, but when the kids are in school there are a lot of weeks that I will go to more than one grocery store. There is always a different sale at each store and some of them carry specific items that I prefer. I actually really enjoy making groceries but this summer I have fallen in love with the Walmart Grocery Pick Up so I am not sure what I am going to do about this yet. That being said I do really like to get my produce and some of my meat from Whole Foods and then I can pick up the rest of my groceries at another store.
Work on Your Business
This is a big one for so many Mom-trepenures out there. The summer is hard to fit in your business if you have a side job you are working. Use that first week of the kids being in school to really plan what you are going to do this year. Set up meetings, goals for the year and a schedule that will work for you. Use it as your planning week and get back to it. Also, you should make a plan on how to keep your momentum up through the next summer–that is on my list.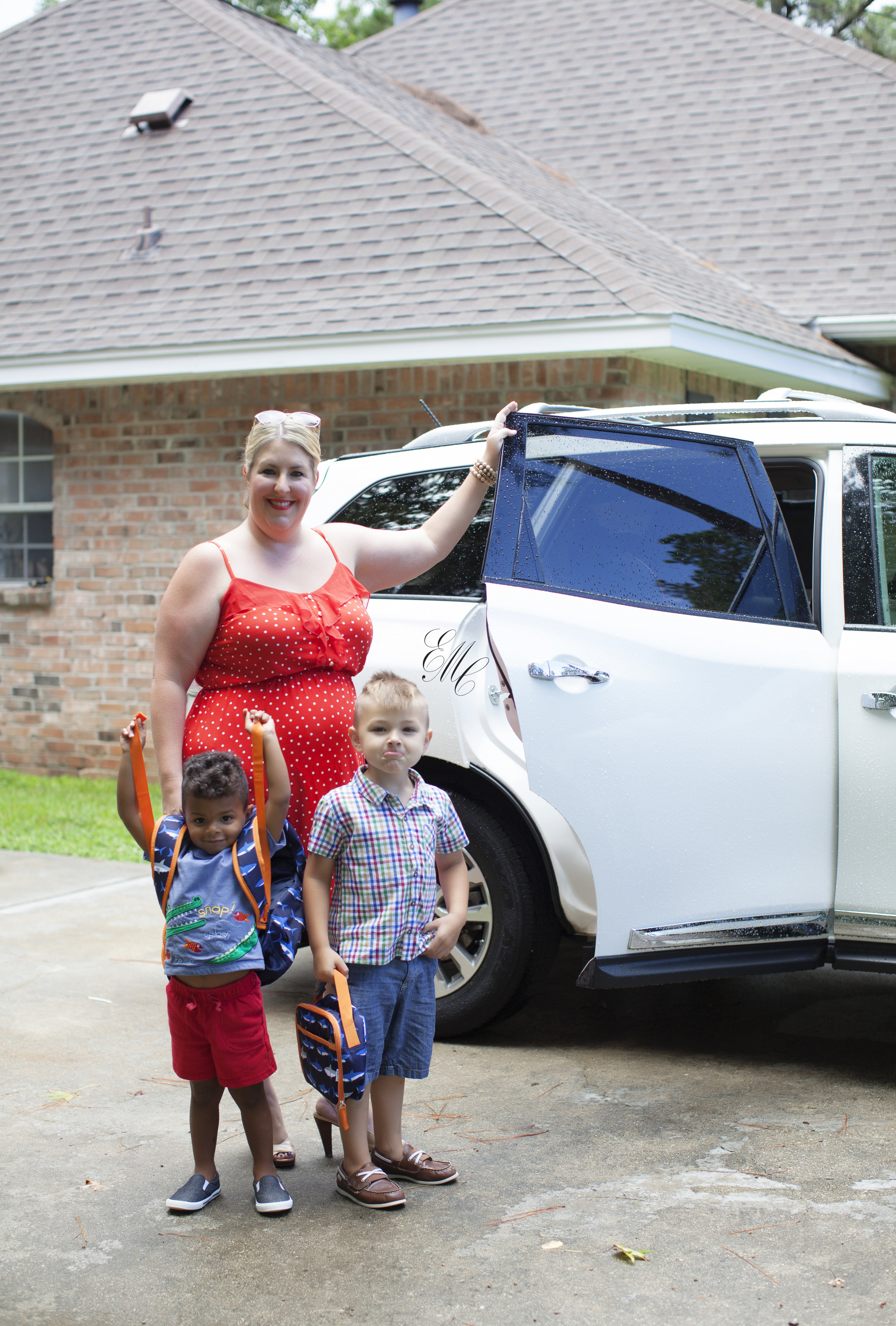 The long days of summer are over, moms! We will all be excited to see the kids get back into a routine and see our days open up a little all while silently crying in our hot Starbucks coffee that the kids are another year older and one step closer to college. Enjoy your days, mommas. The days are long but the years are short. Much love to all of you.
I would like to give a huge Thank You to Erin Cefalu of Erin Cefalu Photography for taking our pictures.  Check her out on faceboook or on her website http://www.erincefaluphotography.com/