This post was brought to you by Girls Scouts Louisiana East. 
These days so many people don't realize all the Girl Scouts has to offer young women. It's more than just campfires, ghost stories, and cookies–it's also about thinking big, breaking new ground, and taking smart risks. Today's Girls Scouts are learning how to be the leaders of tomorrow and it shows.
Each and every Girl Scout is a G.I.R.L. (go-getter, innovator, risk-taker, and leader)™.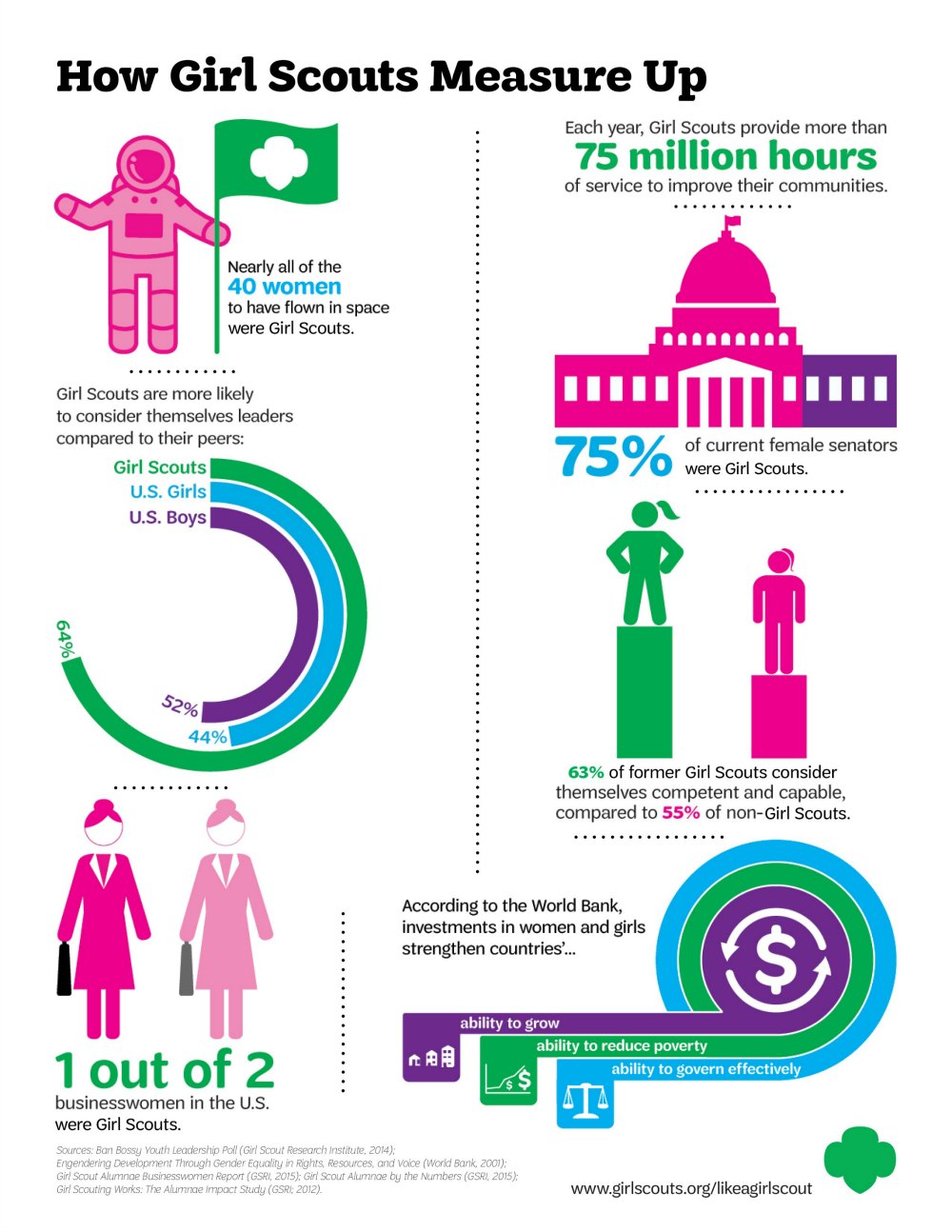 Go-Getter
Every year Girl Scouts collectively spend 75 million hours helping in their community. They are confident, responsible, and dedicated to changing the world.
Innovator
75% of current female senators were Girl Scouts. The leadership skills they develop as girls scouts help them to take charge and think outside of the box for the rest of their lives.
Risk Taker
40% of the women who flew to space were Girl Scouts. Courageous and strong, these girls are ready take on new experiences with confidence.
Leader
Half of all U.S. women business owners were Girl Scouts. They learn valuable lessons about how to bounce back from failure. Girls scout are bold and determined to succeed. 
There's still time to join the Girl Scouts this year! Visit their website to find a troop in your area and get started!
The following two tabs change content below.
Hi, I'm Katy. Mom to four sweet boys ages 10, 6, 6, and 5. It's a loud, messy, chaotic life. I love connecting with other parents and am so glad you stopped by today!