New Year's Day is a usually a little quiet, but it can be fun to cook some traditional foods to help usher in the new year. Here are the foods that are supposed to bring you good luck with some ideas on how to cook them:
Black Eyed Peas
According to the Internet, this traditional has been around for over 1500 years, but no one knows exactly WHY eating black eyed peas is supposed to be good luck. I'm a fan of the legume and the musical group, so I say why the heck not? You can serve up black-eyed peas in the southern tradition of Hopping John, or you can mix it up a little (like I like to do), and make your guests some Cowboy Caviar. Cowboy Caviar is an especially good choice if you waited til the last minutes and your store sells out of everything besides the ones that have jalapenos in them.
Hoppin' John around the Web:
Emeril Lagasse's Version
Cowboy Caviar:
Cabbage or Greens
Thought to represent money, eating cabbage or greens is another meal to start off the New Year. Here are a few recipes for preparing them:
Sauteed cabbage from The Barefoot Contessa.
Cabbage rolls with tomato sauce.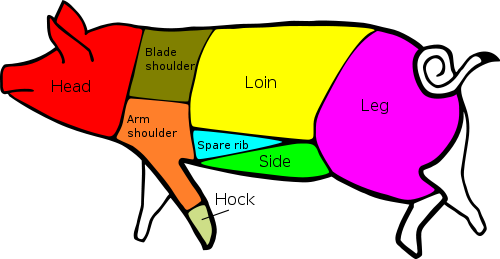 Pork
Pigs move forward and never backward is the legend–and that's why we eat pork on New Year's Day. Similarly, you shouldn't eat chicken because they move backward while they eat. This is considered a German tradition, but you find people from all over embracing it these days.
Crock Pot Pork and Sauerkraut from Food.com
Holiday Pork Roast from Taste of Home
Brown Sugar-Bourbon Baked Ham from My Recipes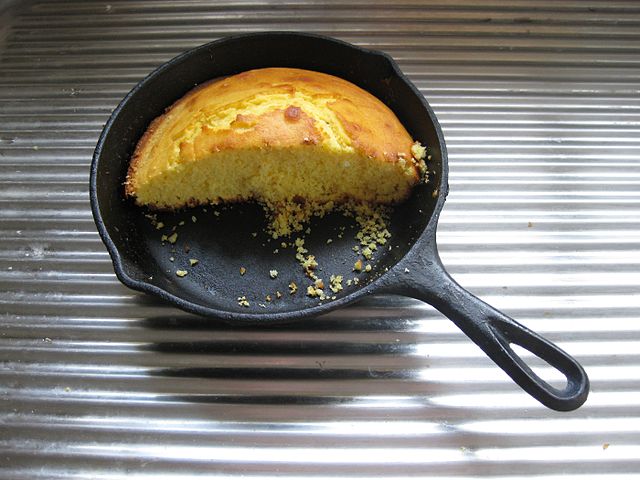 Cornbread
Cornbread is gold and helps signify money in the New Year. That's the superstition, anyway. Me? I really like cornbread so this one's a winner either way.
Sweet Moist Corn Bread from Food.com
Golden Sweet Corn Bread from All Recipes
Skillet Corn Bread (not sweet) from The Pioneer Woman
If none of these recipes suit your fancy, we've got a whole pin board full of ideas for you to check out!
The following two tabs change content below.
Hi, I'm Katy. Mom to four sweet boys ages 10, 6, 6, and 5. It's a loud, messy, chaotic life. I love connecting with other parents and am so glad you stopped by today!