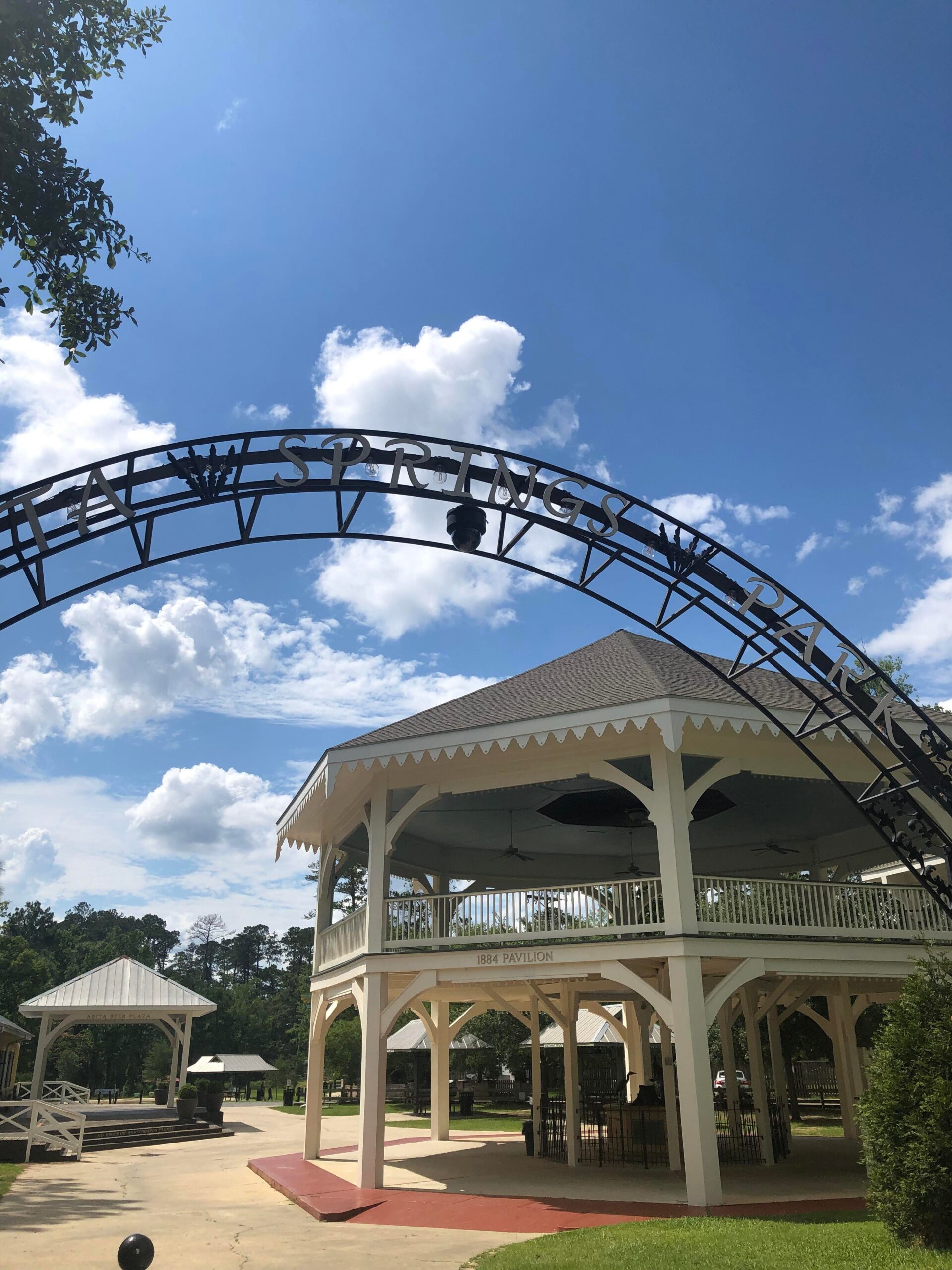 Location: 22044 Level Street, Abita Springs (right next door to the Abita Brew Pub)
Unique Features: The trailhead has a small museum and a large pavilion dating from the 1880s.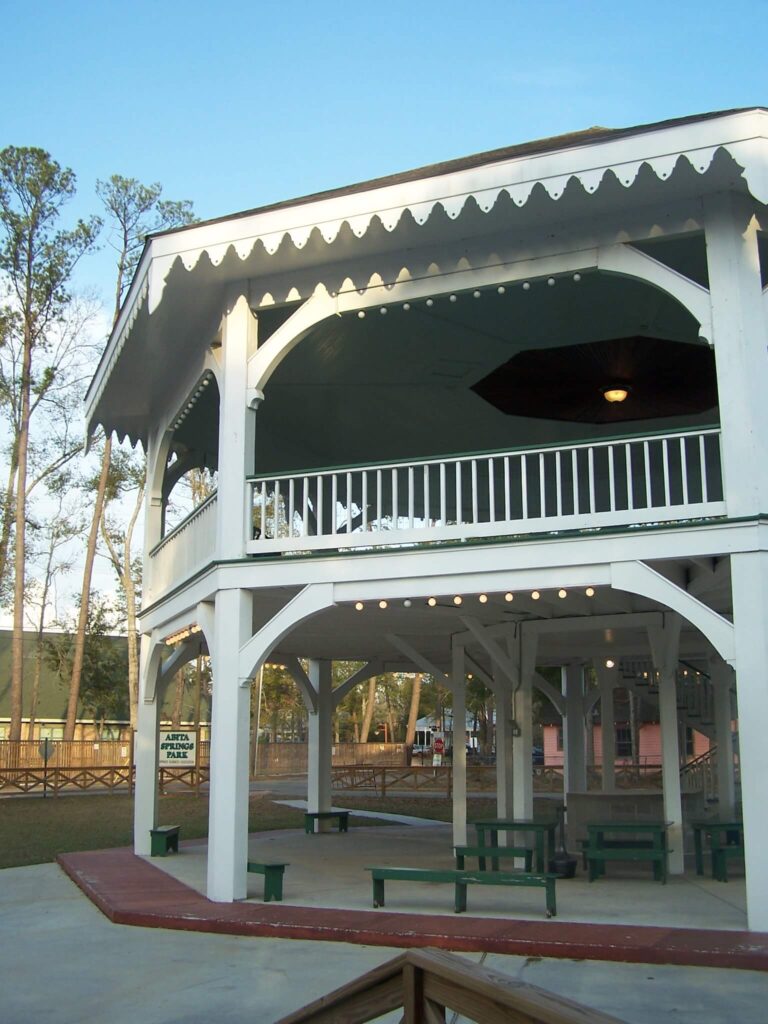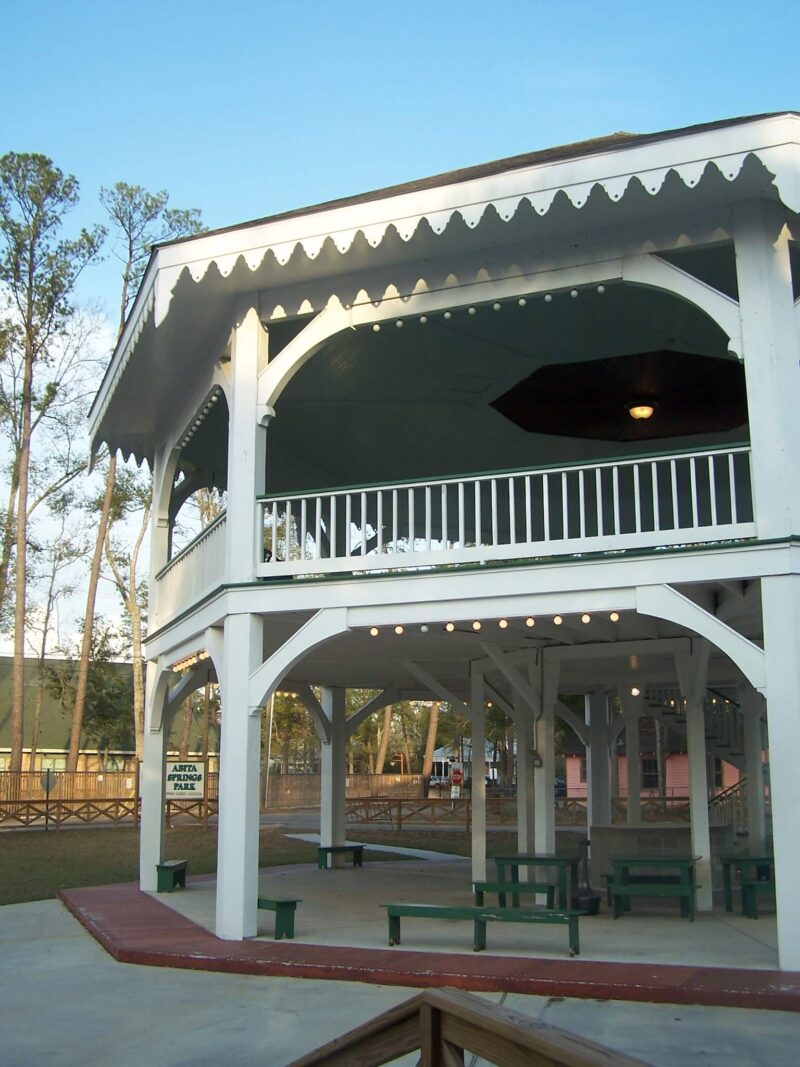 Swings: There are about four swings included one handicap swing.
Surface: Most of the playground surface is sand although they have added some rubberized path.
Water: There's a water featured located just outside of the playground. It's nothing fancy but the kids love it.
Bathrooms: There are public restrooms located near the playground and also on the side of the museum.
Pavilions: The Abita Trailhead is known for its large pavilion which was built in 1888. There are also several small shelters located around the park. The large pavilion is available for rent and so is the one inside the playground.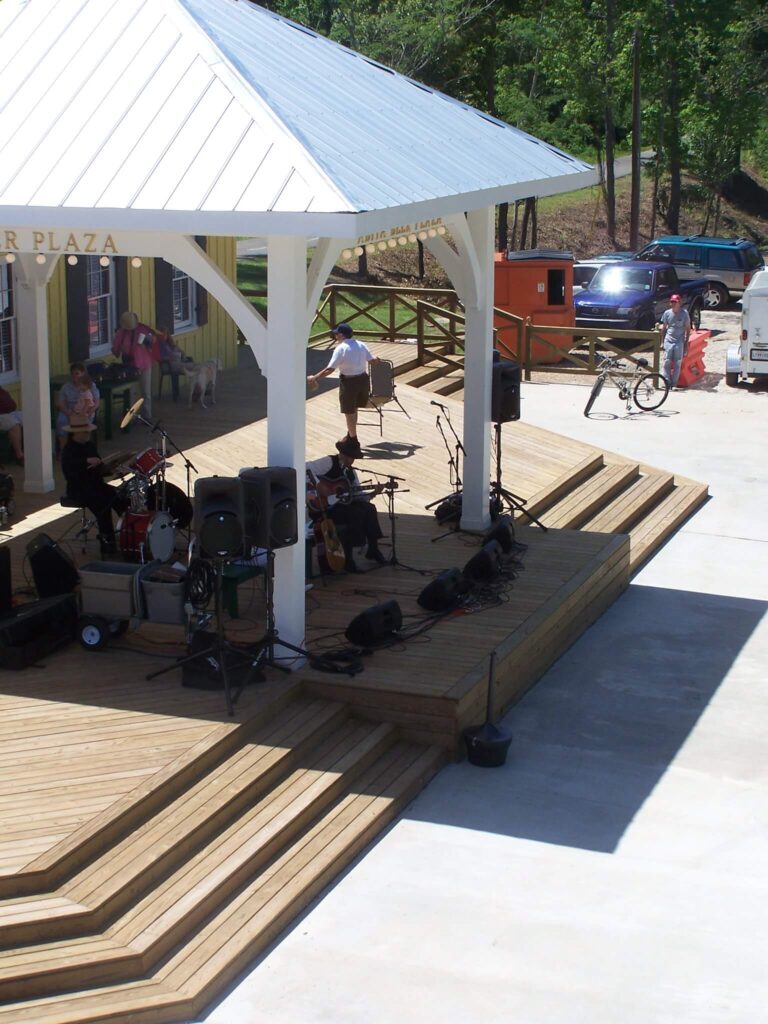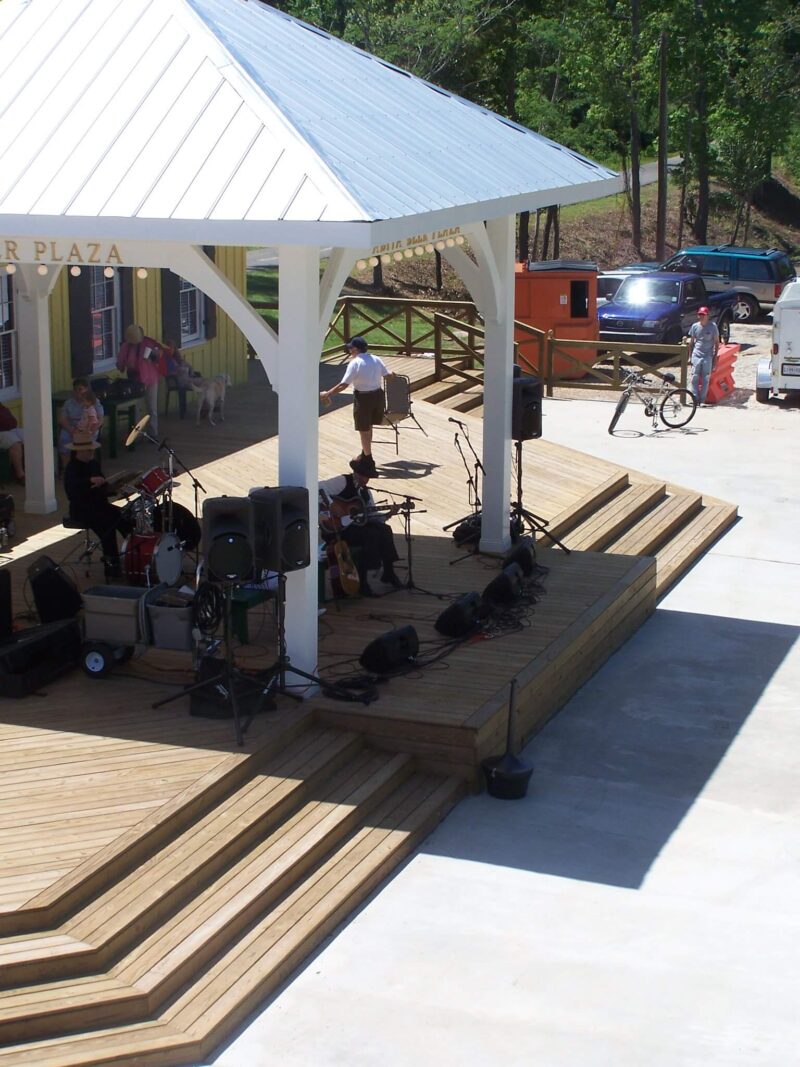 Trails: There is a very short walking trail around the trailhead. It's also located on the St. Tammany trace.
Parking: There is plenty of public parking available close to the trailhead.
The Abita Trailhead has experienced a number of improvements over the past fifteen years and has become a vibrant center of the community. It hosts a number of events including a farmer's market on Sunday afternoons.
I'm probably biased because this is my home park, but I think it's a great little spot with plenty to do.
The following two tabs change content below.
Hi, I'm Katy. Mom to four sweet boys ages 10, 6, 6, and 5. It's a loud, messy, chaotic life. I love connecting with other parents and am so glad you stopped by today!