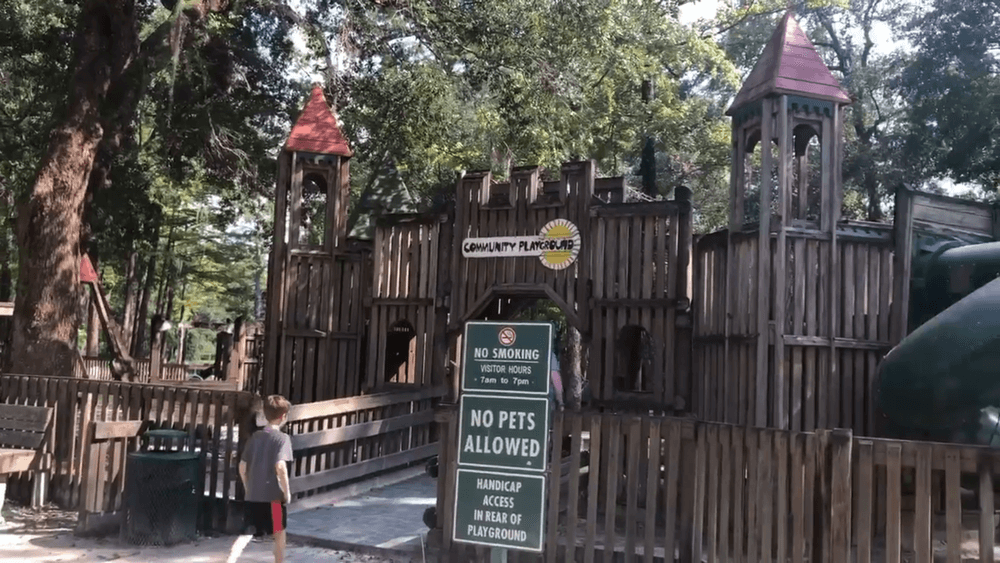 Bogue Falaya Park has been THE park in Covington forever. It's recently had some updates that make it even better!
Location: 213 Park Lane, Covington. The park is open daily from 7AM to 7PM.
Unique Features: What everyone loves about Bogue Falaya Park is its "treehouse feel." Most of the playground structures are built out of wood giving it a timeless feel.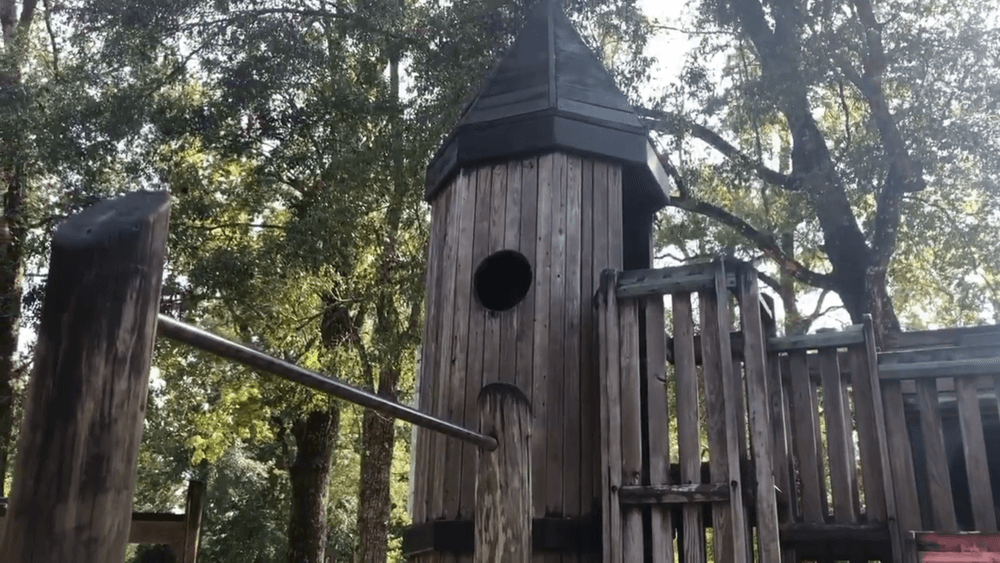 Swings: There are quite a few swings available. I spotted one accessible swing, four regular swings, a tire swing, and three bucket swings.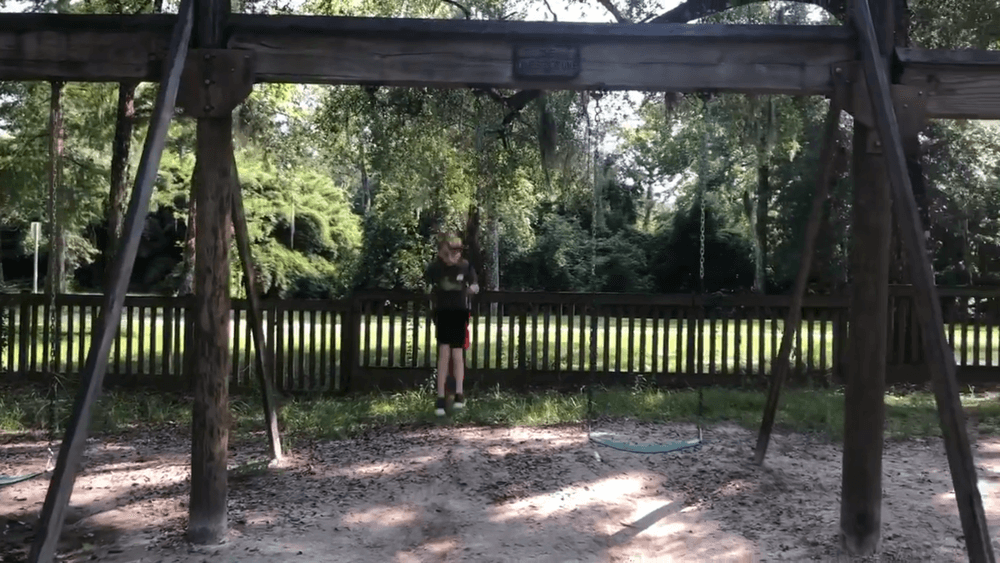 Surface: Most of the playground surface is sand. There is a new structure and that is on one of those rubberized mats.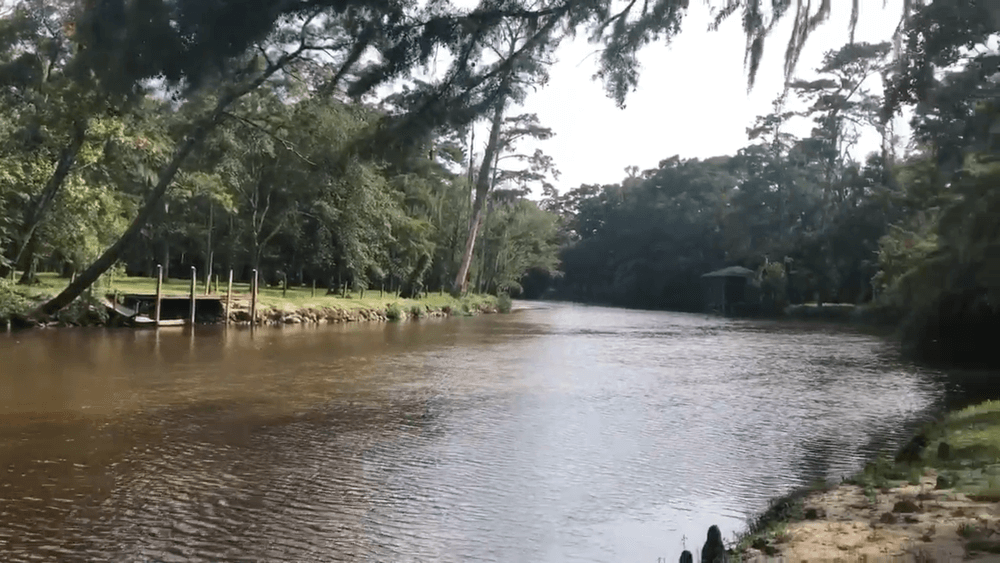 Water: There are no water features at this park but it is located right on the banks of the Bogue Falaya River. There's a brand new boat launch for folks looking to kayak on the river and plenty of new benches for those just looking to enjoy the view.
Bathrooms: There are public restrooms in the large pavilion located right next to the playground.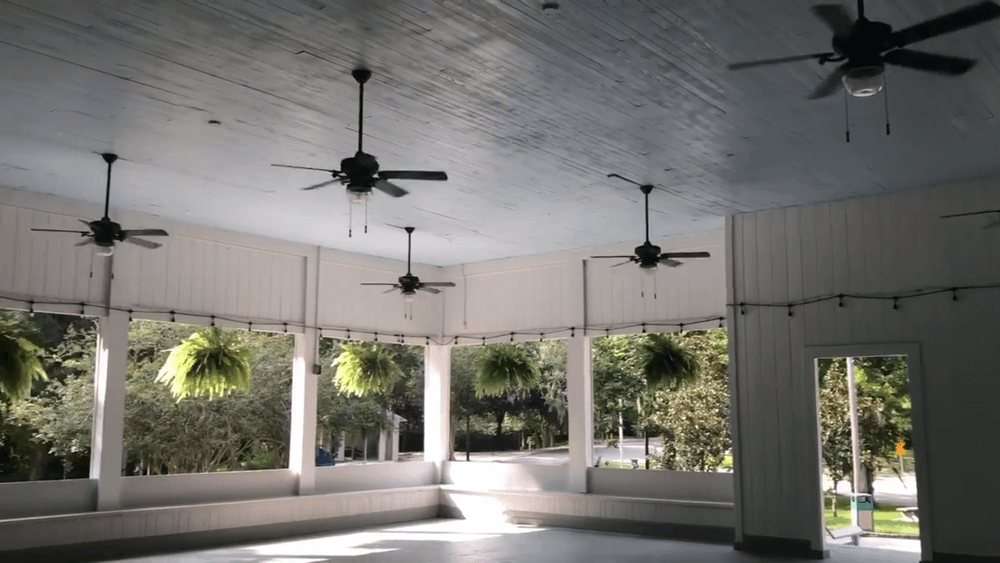 Shade: This is a pretty shady playground with lots of tree cover. There's also the pavilion next door if you really want to get out of the sun for a bit.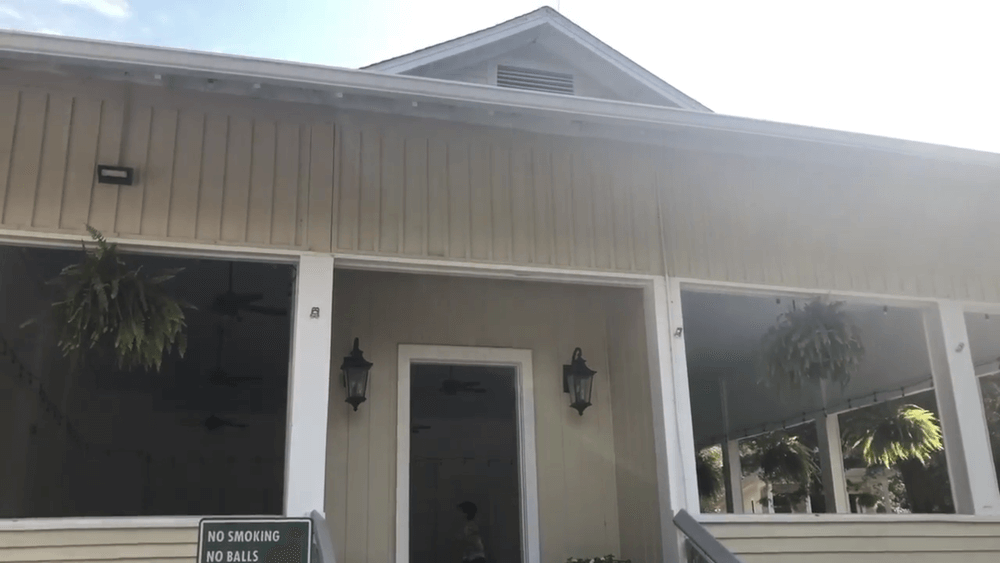 Pavilions: There are two pavilions located in Bogue Falaya Park. The large one is directly next door to the playground and that's where the bathrooms are located. It holds up to 100 people and can be rented through the city for weddings, birthday parties, or other celebrations. The second, small pavilion has three picnic tables and is available on a first-come, first-serve basis.
Trails: There's a nice walking path throughout the park that goes down to the banks of the river.
Parking: There is plenty of parking available close to the playground.
Review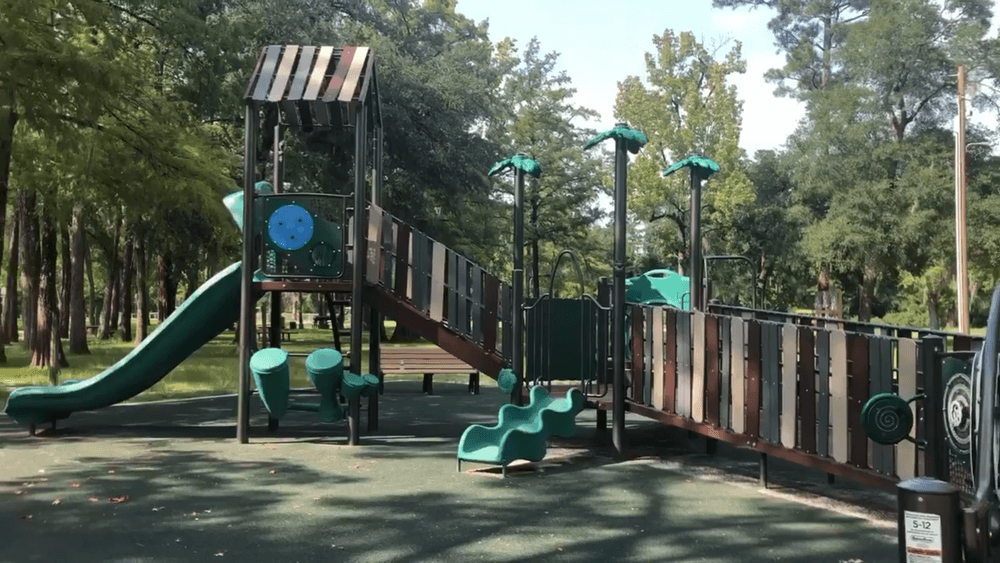 Bogue Falaya Park is a Covington staple and has a truly magical vibe with the all wood structures. It's great to see that they've also added an accessible structure recently. The benches along the river are nice too.
I will say that it is a park best enjoyed when temps are cooler. With no water feature, it can get pretty hot on a regular summer day even with the shade. I saw one dad who had brought a battery-powered fan and that wasn't the worst idea!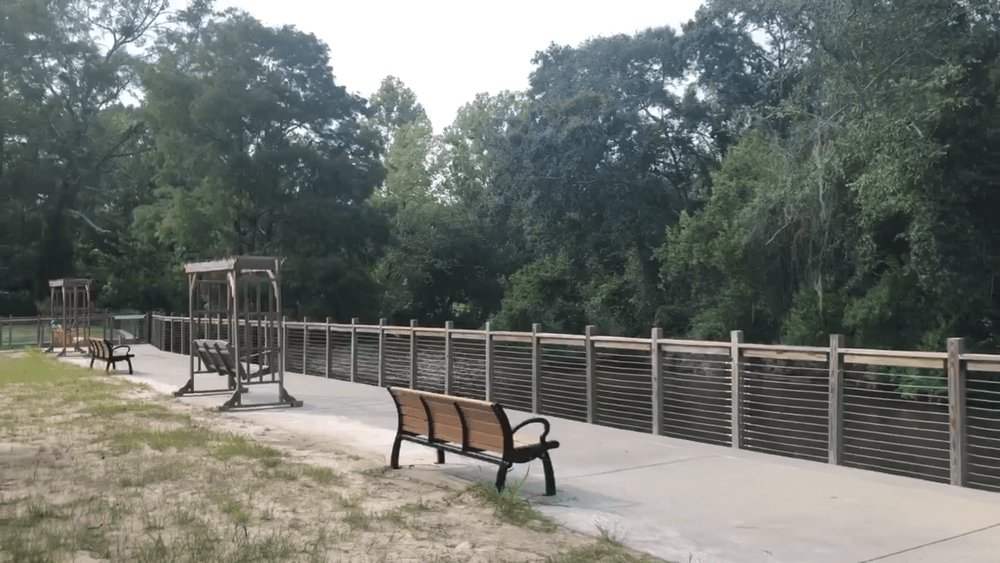 My only other complaint is that some of the wood structures are starting to show their age a bit. It's nothing a simple maintenance man couldn't fix, but there were some loose boards here and there that probably need replacing.
Other than those two things, I think it's a great park and will continue to be a family favorite for years to come.
The following two tabs change content below.
Hi, I'm Katy. Mom to four sweet boys ages 10, 6, 6, and 5. It's a loud, messy, chaotic life. I love connecting with other parents and am so glad you stopped by today!