A waiting list for a king cake?
It's true.
Despite the fact that you can pick up a king cake at every corner store this time of year, Morgan Street Bakery in Madisonville has a waiting list. Last year is when I first heard about this king cake and I was too late–the available cakes were booked through Mardi Gras, so I would have to wait a year to try it.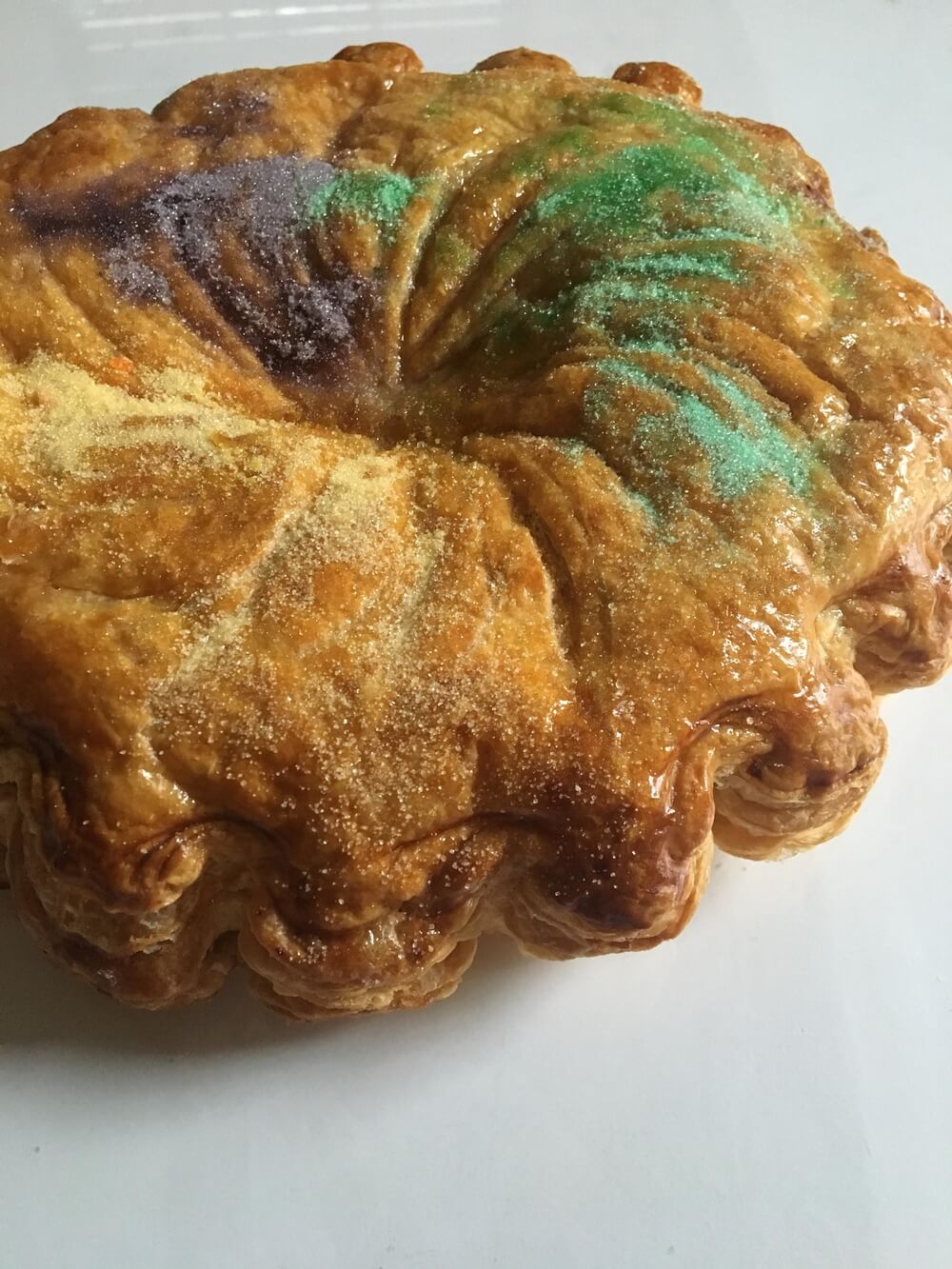 Obviously, this isn't your average king cake. The bakery owner makes the cakes herself with very little outside help. They aren't the gaudy cakes of my childhood, but a grown-up, French version. Layers of airy pasty are wrapped around the lightest cake you've ever eaten. A restrained dusting of sugar decorates the top.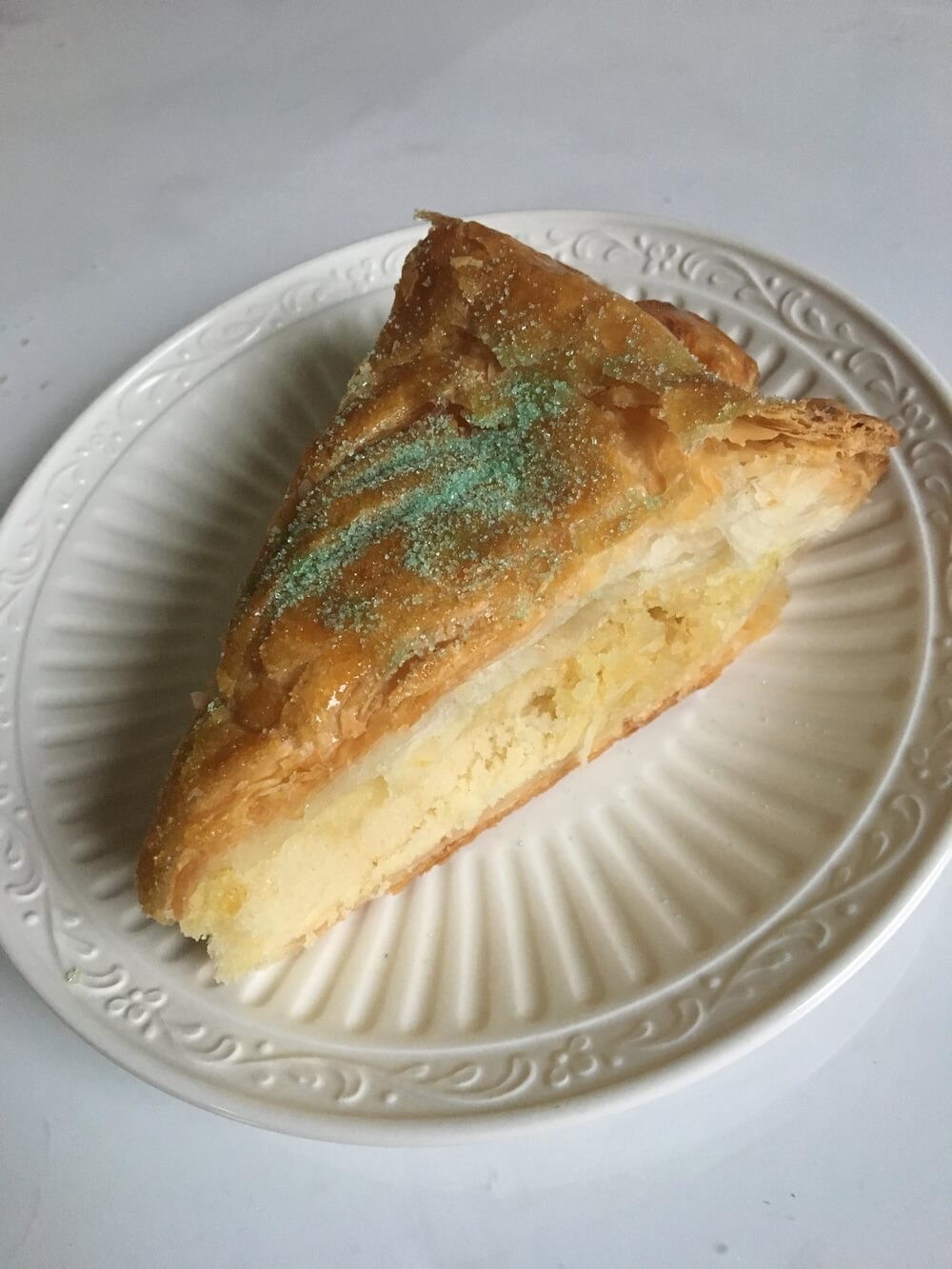 My kids were a little unimpressed with this cake–it's wasn't sickly sweet or crayon colored. My Mother-in-law adored it. It's definitely an adult dessert. Bring it to your next king cake party or grown-up Mardi Gras event and you're sure to impress.
Love king cakes? Love Mardi Gras? We've got tons of other posts all about it. You can check out our full Mardi Gras guide for more!
The following two tabs change content below.
Hi, I'm Katy. Mom to four sweet boys ages 10, 6, 6, and 5. It's a loud, messy, chaotic life. I love connecting with other parents and am so glad you stopped by today!