To spend some quality time with my teen son, I stepped out of my comfort zone and into the woods. Northlake Nature Center is in Mandeville, a mere eleven minutes from my home in Greenleaves. We found a mostly shaded trail to walk with beautiful views and I'm glad I left my comfort zone to check it out.
The center is great for kids ages four and up. I do not think it would have been very fun for my two-year-old. In my experience, little ones like to run around and this is not that kind of place–kids will have stay close to mom or dad. There are bridges over water that do not have railings and you may come in direct contact with wildlife!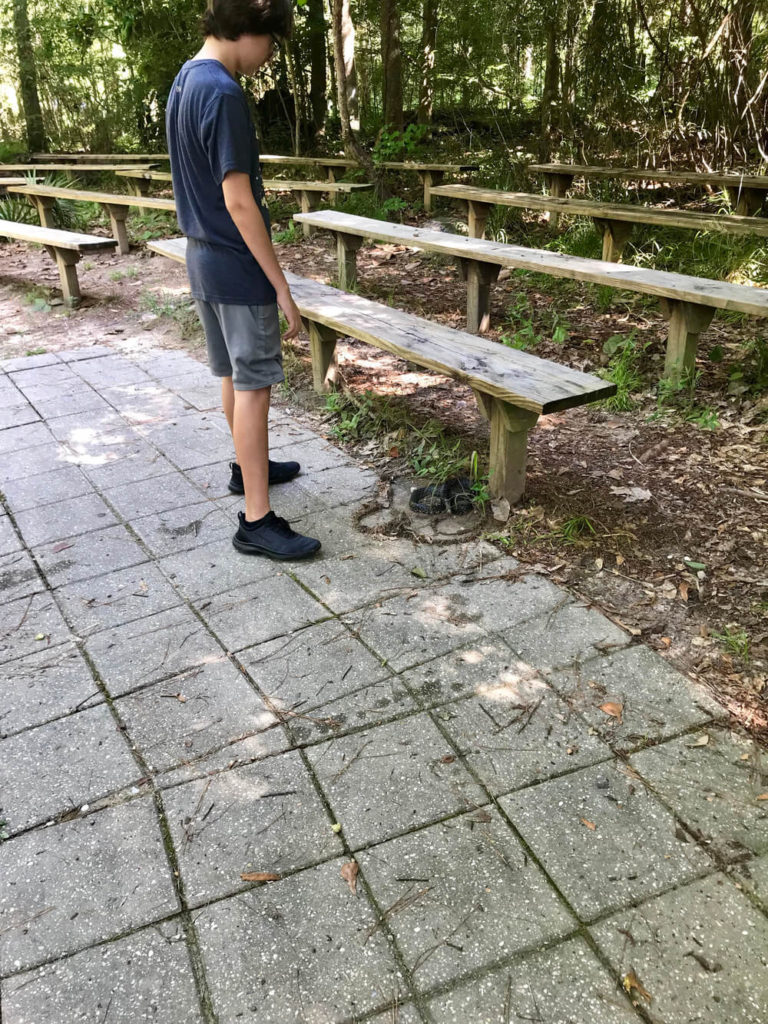 I know that people have complained about getting lost at the center, but I didn't feel it was big enough for that. We ended up doing all three trails on our visit! You can download a trail map before you go and keep it with you while you're walking.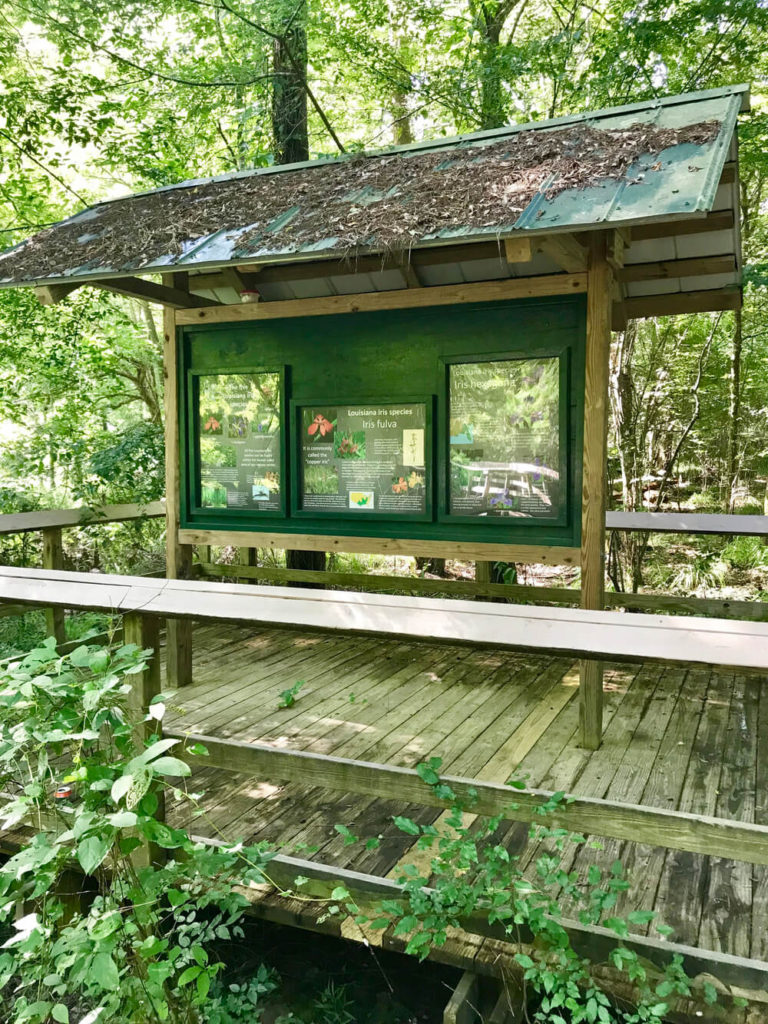 One thing I really liked is that there are a bunch of activity sheets on their website that you can do with your children that related to nature. Maybe it's the teacher in me, but I love to squeeze in some learning wherever I can.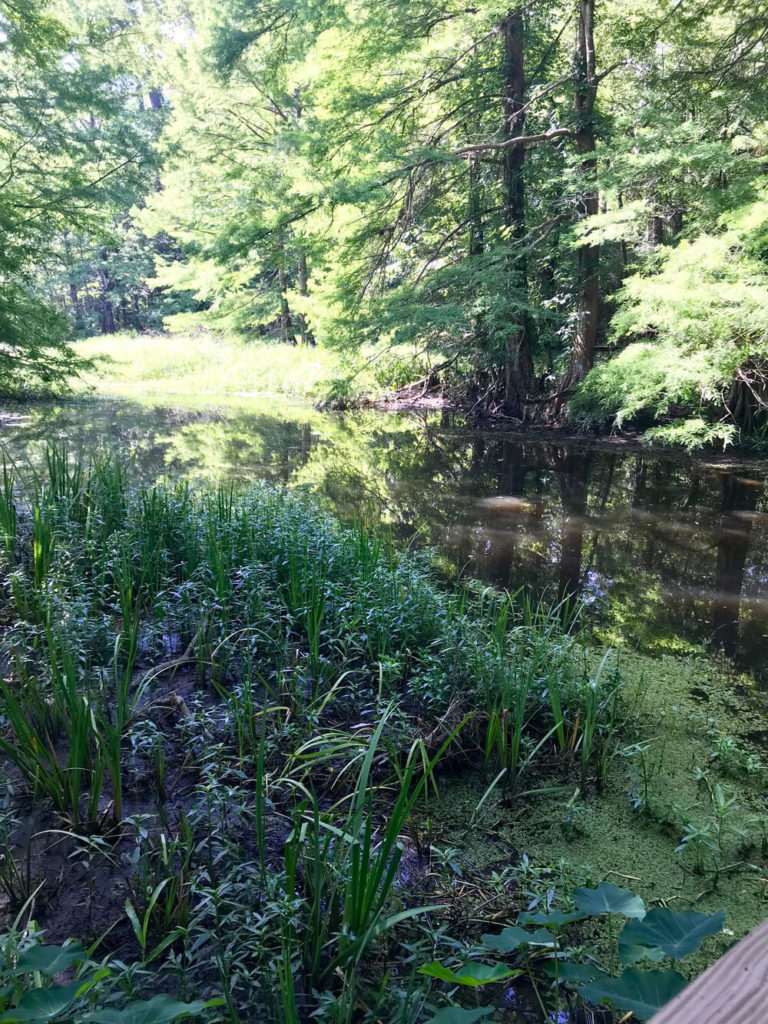 Know Before You Go
Hours of Operation: From dawn 'til dusk. You couldn't pay enough to explore this place after dark!
Cost: The trails are free to hike. There are events that cost extra, but they usually run about $5 a person.
What to Bring: Water, walking shoes, and bug spray are essentials. A simple bug catcher and plastic magnifying glass would add to the adventure!
Contact the Center With Questions
Website: www.NorthlakeNature.org
Facebook: Northlake Nature Center
Phone: (985) 626-1238

The following two tabs change content below.